This shop has been compensated by Collective Bias, Inc. and its advertiser. All opinions are mine alone. Find Your #Aah #CollectiveBias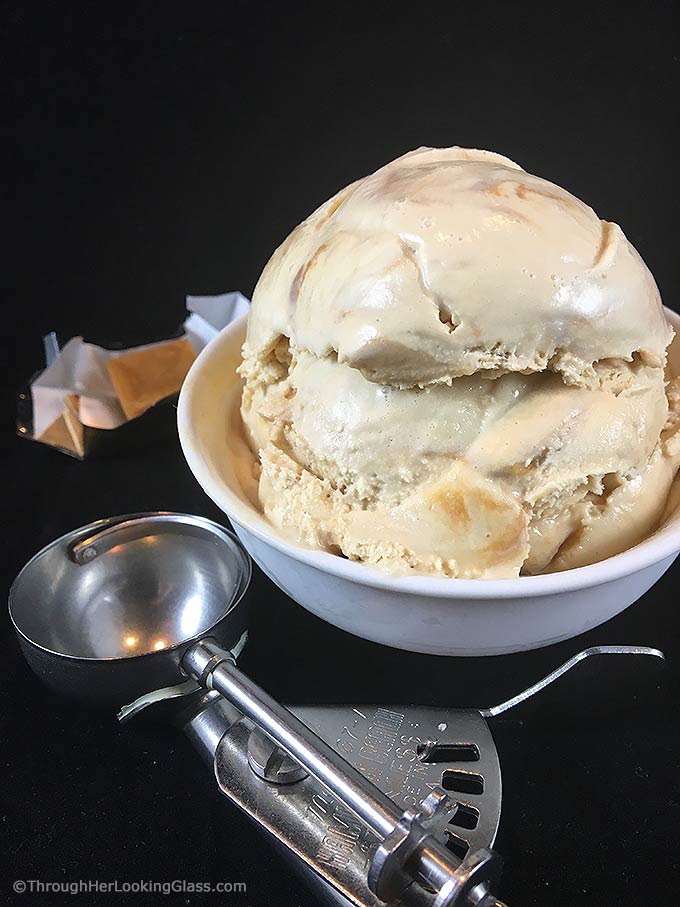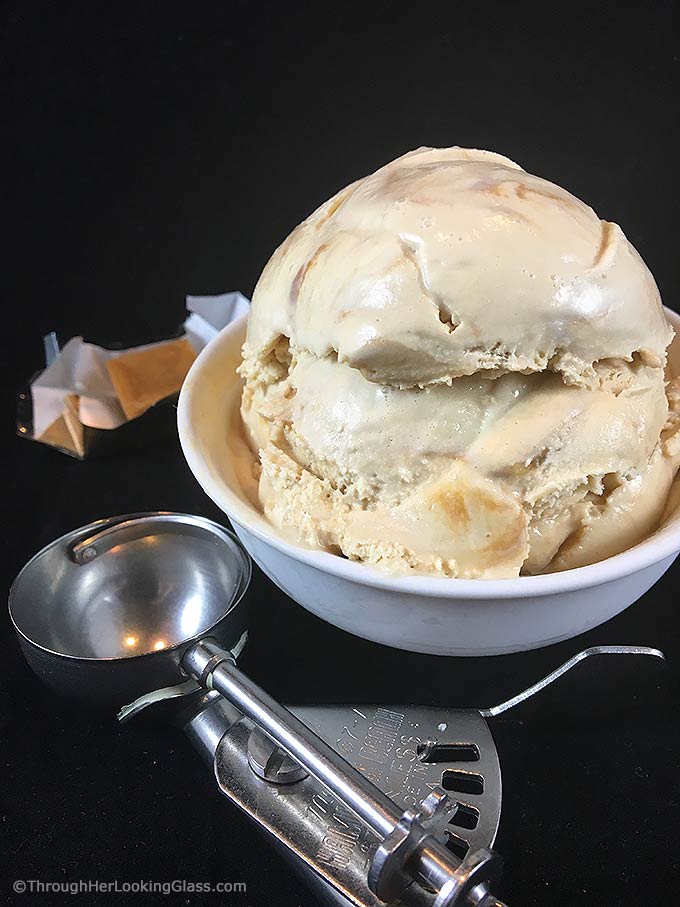 So I'm feeling a trifle naughty this afternoon. I'll explain. As a working mom, it's tricky squeezing in work and all the extra summertime activities and celebrations, especially with my four boys all home from school now. Once in a blue moon I just need a little me time.
A few nights ago I was running errands, and on the way home I dropped by my local 7-Eleven store just a few blocks away to pick up some Häagen-Dazs® ice cream for an indulgent little treat.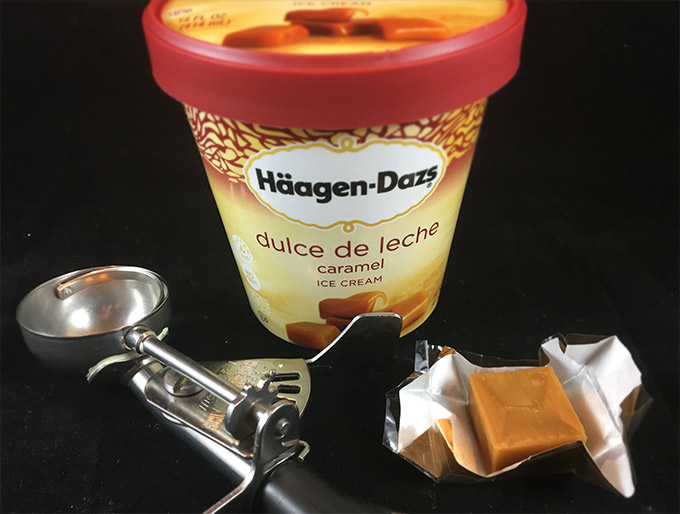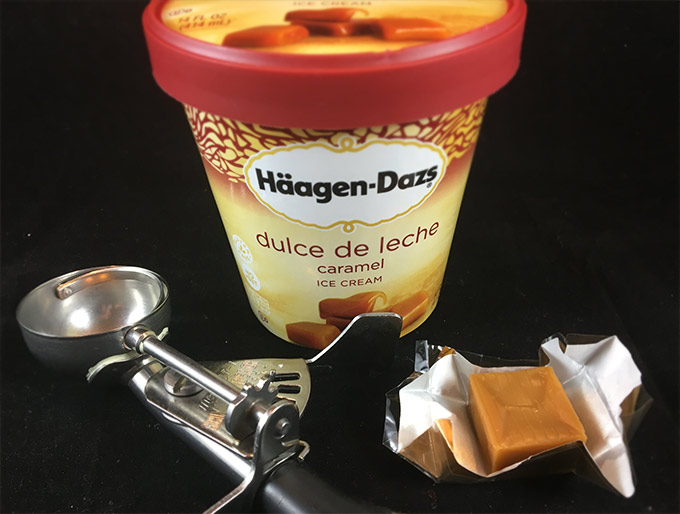 Have you experienced Häagen-Dazs ice cream? It's got to be the smoothest, richest most indulgent and creamy ice cream on the planet. I was thrilled they had my favorite flavor, Dulce de Leche. Fancy lingo for decadent milk-based caramel ice cream.
So I got home and managed to sneak all the way down to the basement chest freezer undetected. I stowed that precious pint of Dulce de Leche under a frozen lasagna. Piled a few loaves of Italian bread on top for good measure. SCORE!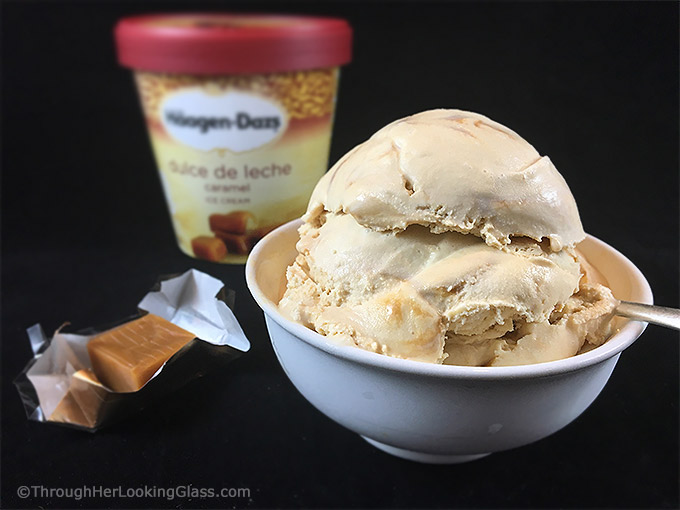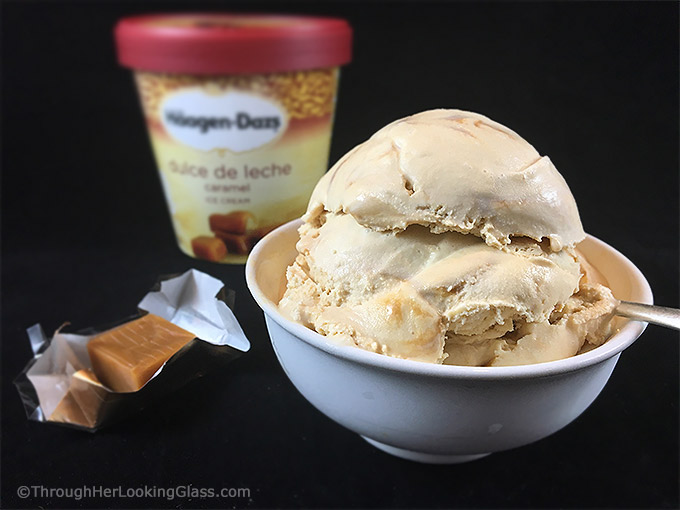 Well here's the naughty part. As previously mentioned, it's summer, and all my boys are home. But a few minutes ago they headed out the door to go bowling.
And you know what was on my mind. Giggle. Yep. I took that very opportune moment to head down to the basement. All was undisturbed in the freezer, just as I had left it. So I unearthed that hidden pint of Dulce de Leche Häagen-Dazs ice cream.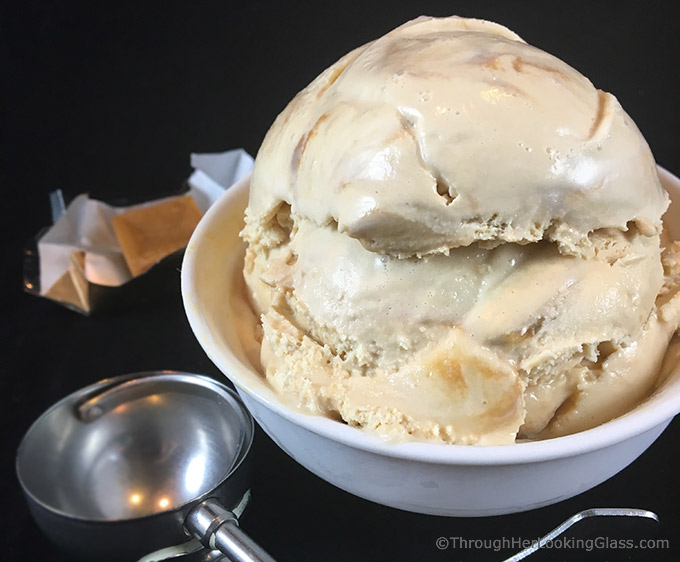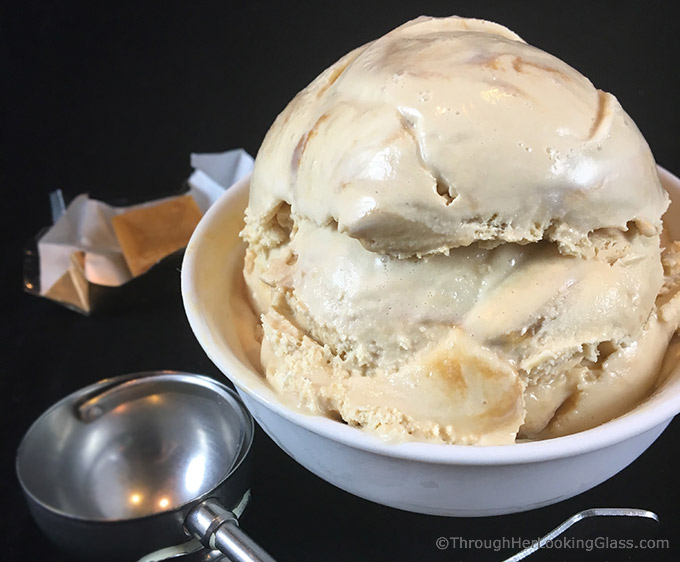 In the quiet-as-a-pin kitchen I scooped out a little bowl for moi. Found a silver spoon, enjoyed a deliciously indulgent peaceful caramel moment. Alone.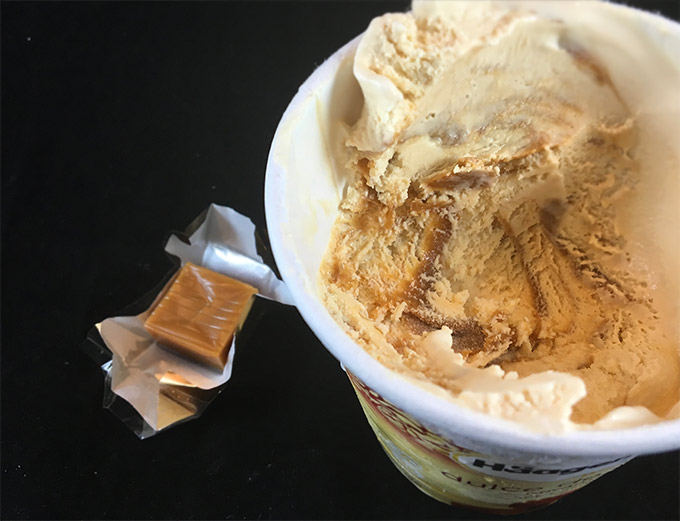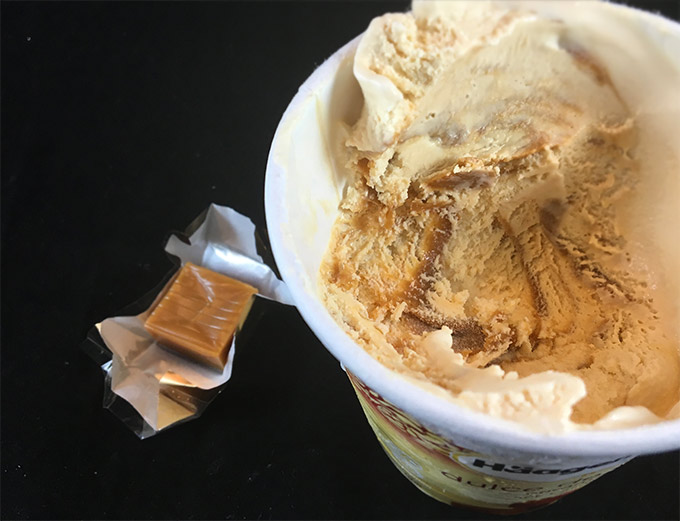 Let me tell you, the intense flavor of this Dulce de Leche ice cream is one of a kind. If you're a caramel lover, you really must try it. Not only is the ice cream caramel flavored, it's got ribbons of caramel running through it too.
Yeah. That's what we're talking about here. Rich, creamy ice cream with caramel ripples that'll give you an indulgent, peaceful moment in the middle of life's chaos.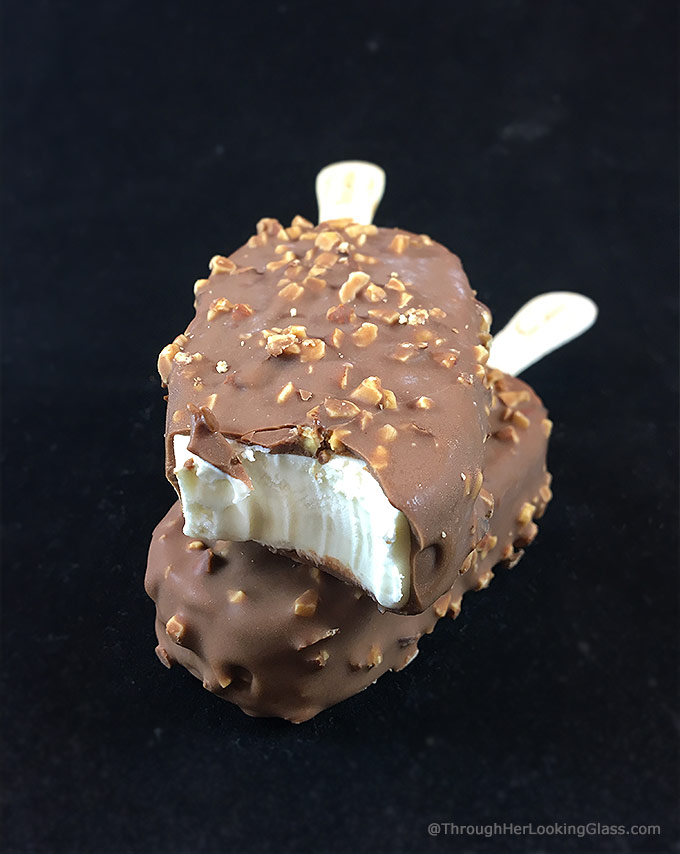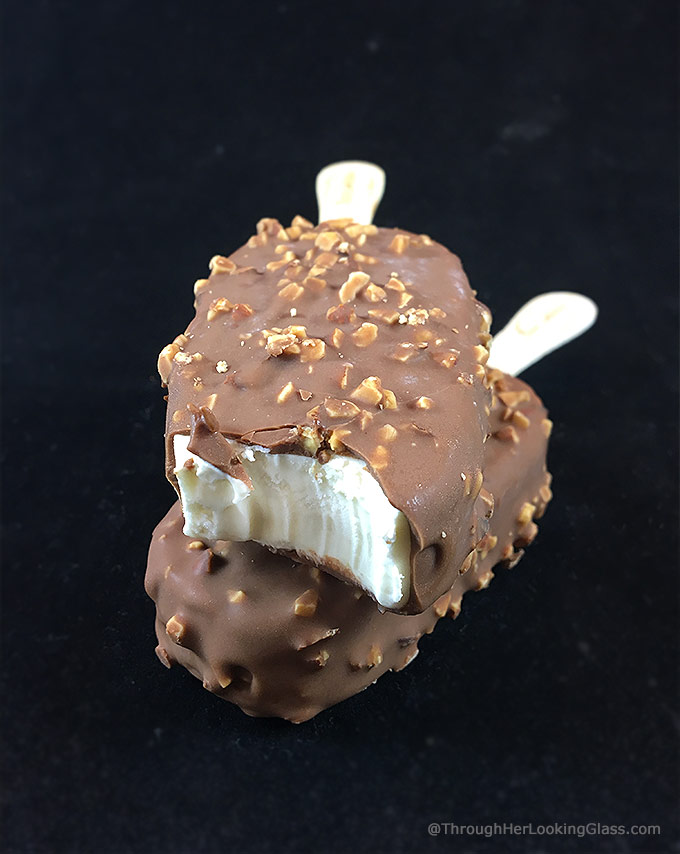 What I didn't tell you is that I also squirreled away a few Häagen-Dazs Vanilla Milk Chocolate Almond Bars under that frozen lasagna. Gotta be prepared for midnight emergencies!
Häagen-Dazs has been making ice cream with pure ingredients for more than fifty years now. So they've got more than a little experience in the ice cream department I'd say. Their passion is taking ordinary ingredients like milk, cream and eggs and transforming them into the most spectacular ice cream available today.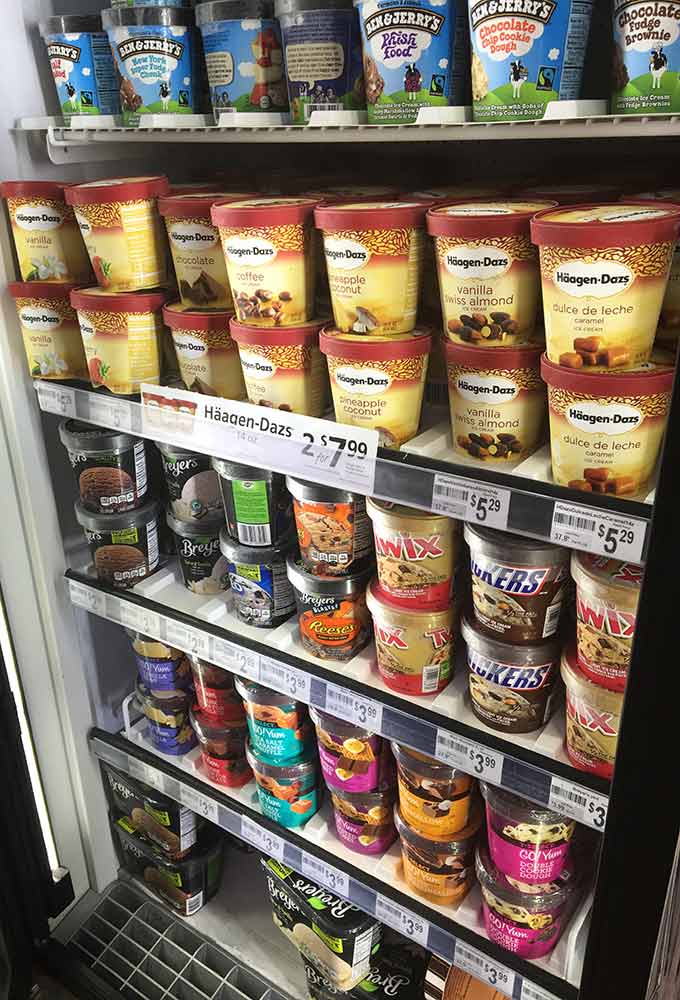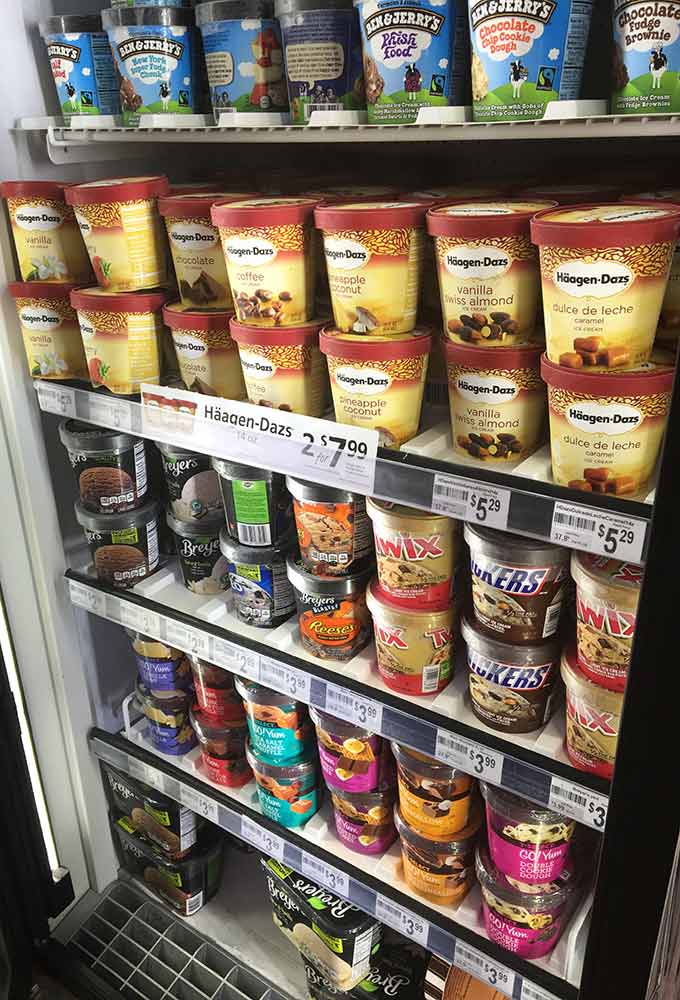 Here's the good news: Häagen-Dazs has a fun gig going now. You can enter a sweepstakes to win lots of great prizes that'll help you fuel and pursue your own passion! Find your äah in just three easy steps!!!
BUY – any Häagen-Dazs product at 7-Eleven
TEXT – 'aah" to 35350 for receipt submission instructions
INDULGE – in 1,000's of prizes
Prizes include a $10,000 Grand Prize to help you pursue your dreams, and five custom äah boxes valued at $500 each that include an ice cream scoop, bamboo ice cream bowls, links to VR experiences, a $75 Amazon gift card, a $25 7-Eleven Gift Card and free Häagen-Dazs Ice Cream!
So I already entered and here's how you can too. So simple and such great prizes! Hope you win. And when you do…. remember me. Your best friend. (Wink wink.)