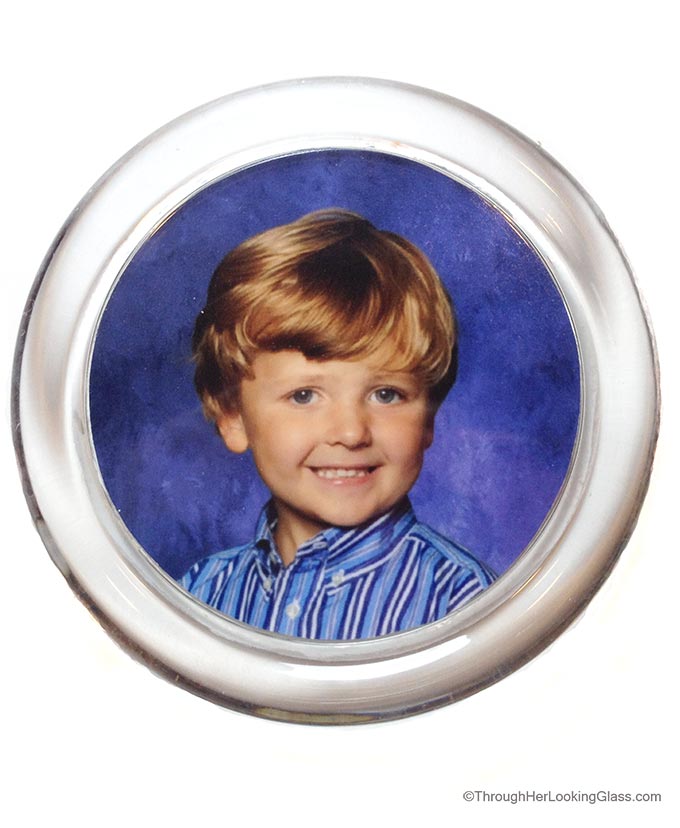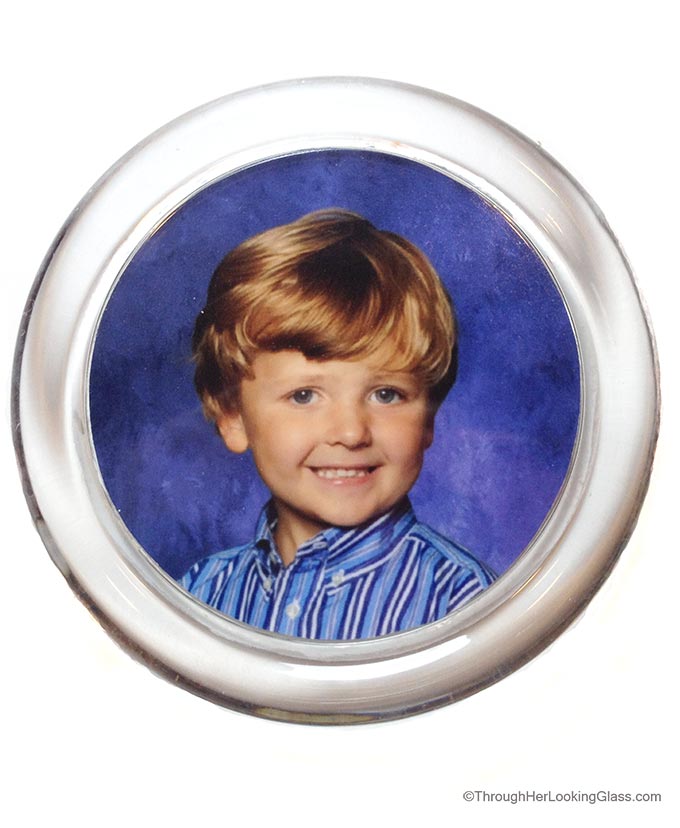 I recently found myself standing over the kitchen trash can, retrieving something I'd just pitched in. I felt like Jeannette Walls' mother. Do you know Jeannette, the MSNBC news correspondent, author of The Glass Castle? Well I don't either. But her book is quite a read. (And you might like to put it on your Christmas list.) Jeannette had very humble beginnings, including regularly seeing rats visit the sugar bowl on her kitchen counter while growing up in West Virginia. Years later, when Jeannette was on her way to an MSNBC Christmas party in New York City, she looked out her car window and spied her mother. She was doubled over in a dumpster by the curb, trash picking. (And this was not unusual.) Strangely, her mother seemed to somehow prefer (even thrive) on this lifestyle. You'll just have to read it yourself to get the scoop.
So let me explain why I was trash picking. (I'm sure Jeannette's mother had her reasons too!) I'd just thrown away the glass top to a cheap dollar store candle. I dropped it in the trash can, then thought hard. How could I upcycle a cheap glass candle cover? Then it hit me. I could make a DIY Photo Paperweight! So I fished it back out (washed it!) and made this DIY Photo Paperweight. It's simple and would make a great last minute economical, personalized Christmas gift for someone special. You may already have everything you need to make it.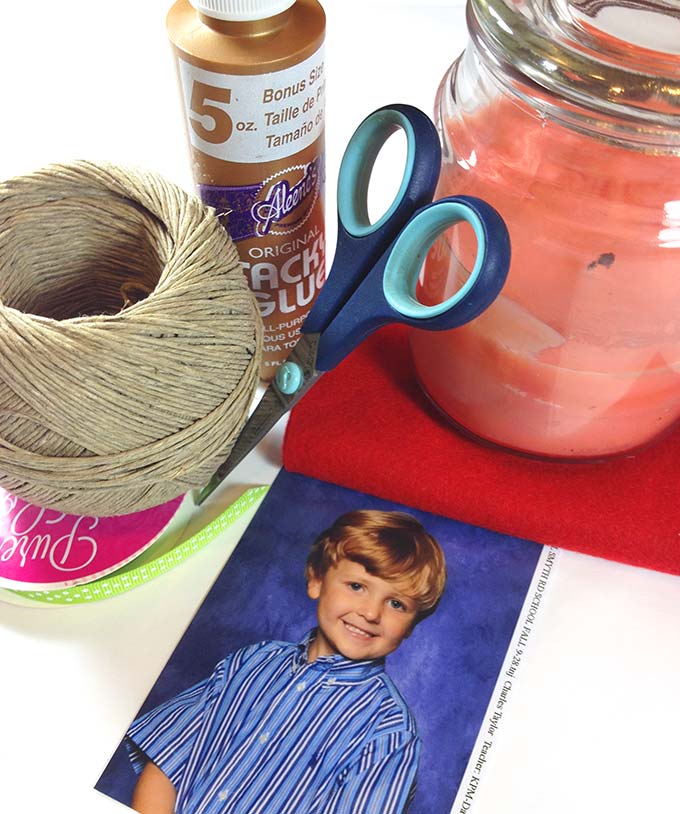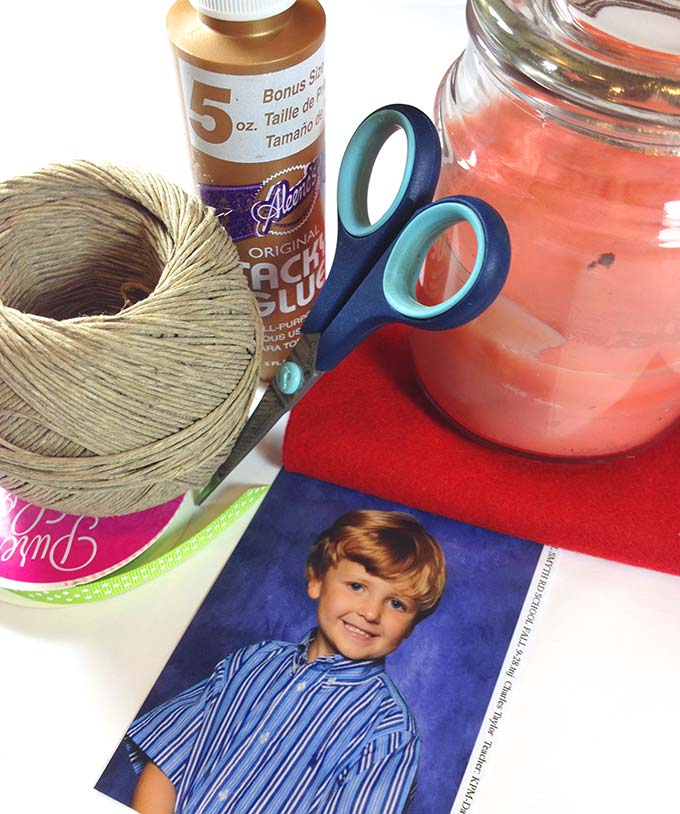 Materials List: 
Photo
Twine or ribbon (optional)
Scissors
Cardboard
Felt
Tacky glue and rubber cement
Clear glass candle coaster or the glass top to a cheap dollar store type candle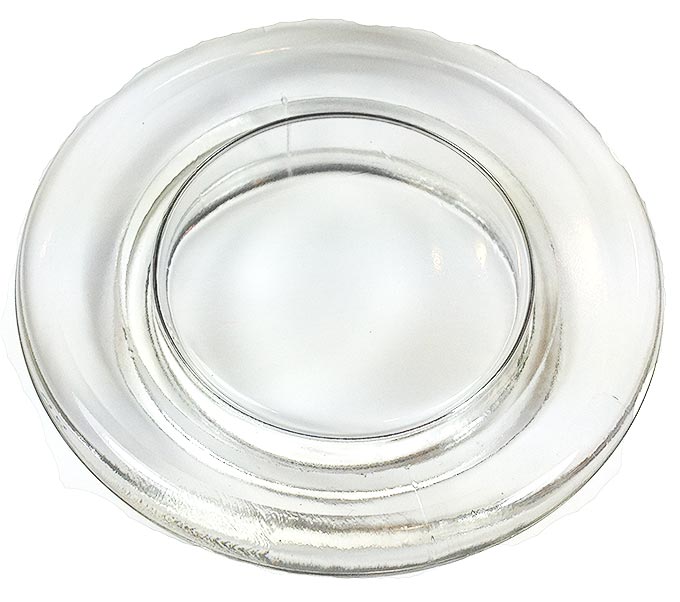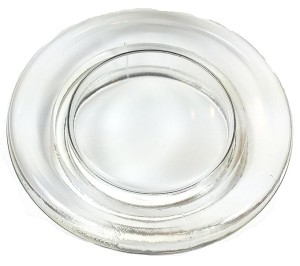 Use the flat glass top to a candle.(above)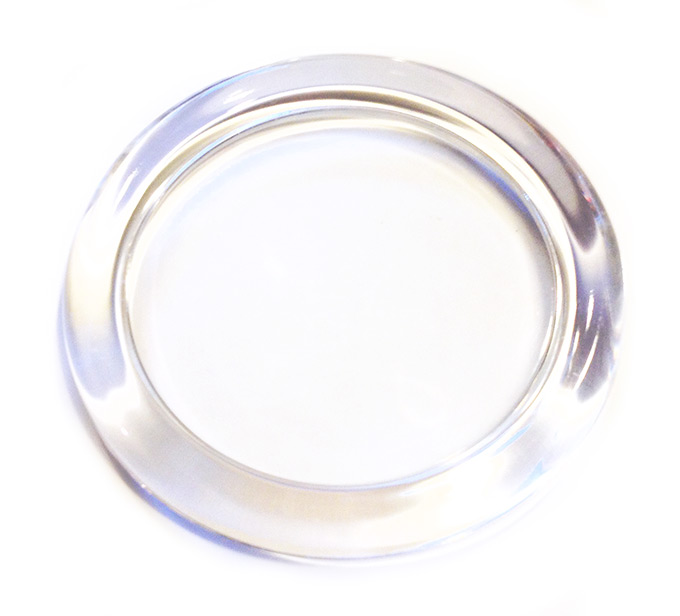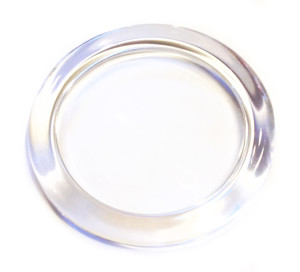 Or an inexpensive clear glass candle coaster. (Buy it in the craft store in the candle section.)
Directions:
Wash the glass well with glass cleaner.
Cut photo into a round and place in the circle of the coaster or glass candle top.
I tested some drinking glasses in my cabinet 'til I found one that fit inside the center circle well. I traced the photo around the glass, cut it out and the photo fit perfectly.
Using the same method, I cut several cardboard circles to fill in the back until it was level with the edge.
Cut another circle just a little larger, and use rubber cement to attach felt to the back of that cardboard. Use a light color so it wouldn't show through the edges. Then attach the slightly larger felt covered cardboard to the back of the paperweight with tacky glue.
I wrapped the edges of my paperweight (below) with twine. You could also use ribbon. Or just leave it plain.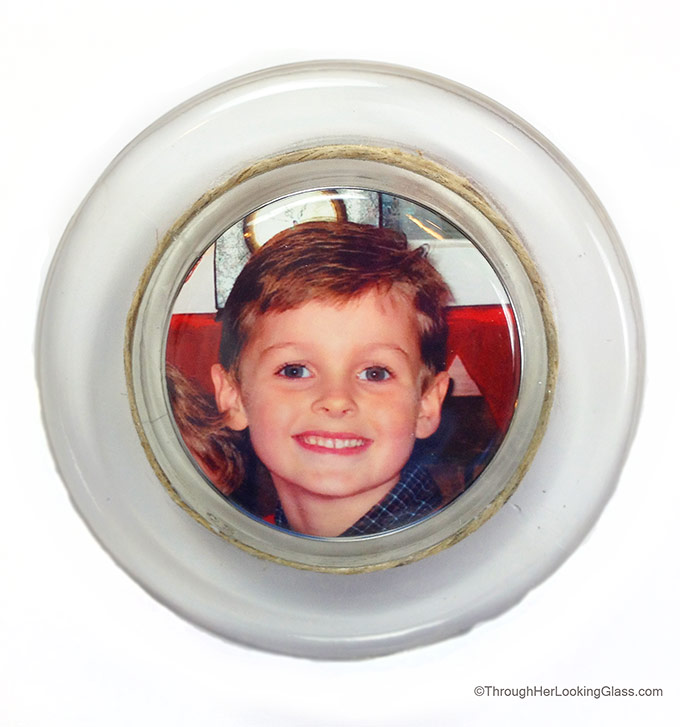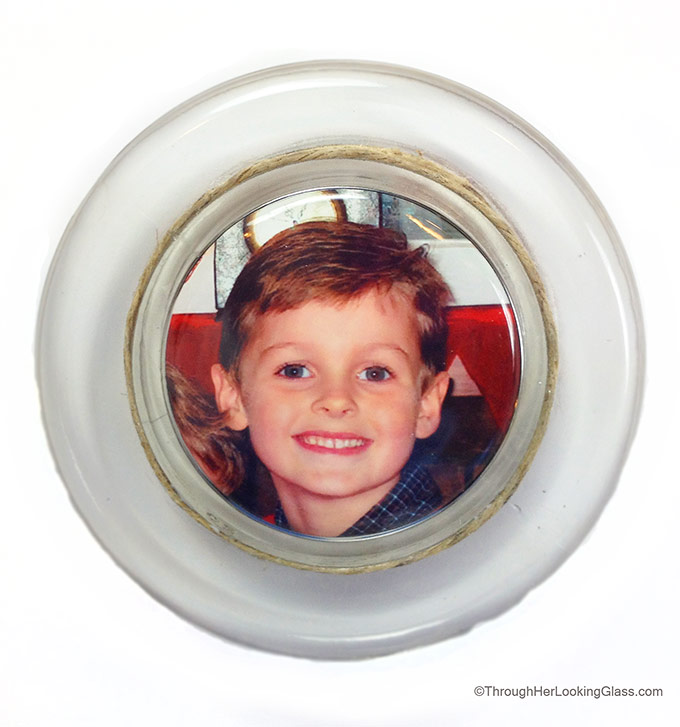 Voila, your own DIY Photo Paperweight!