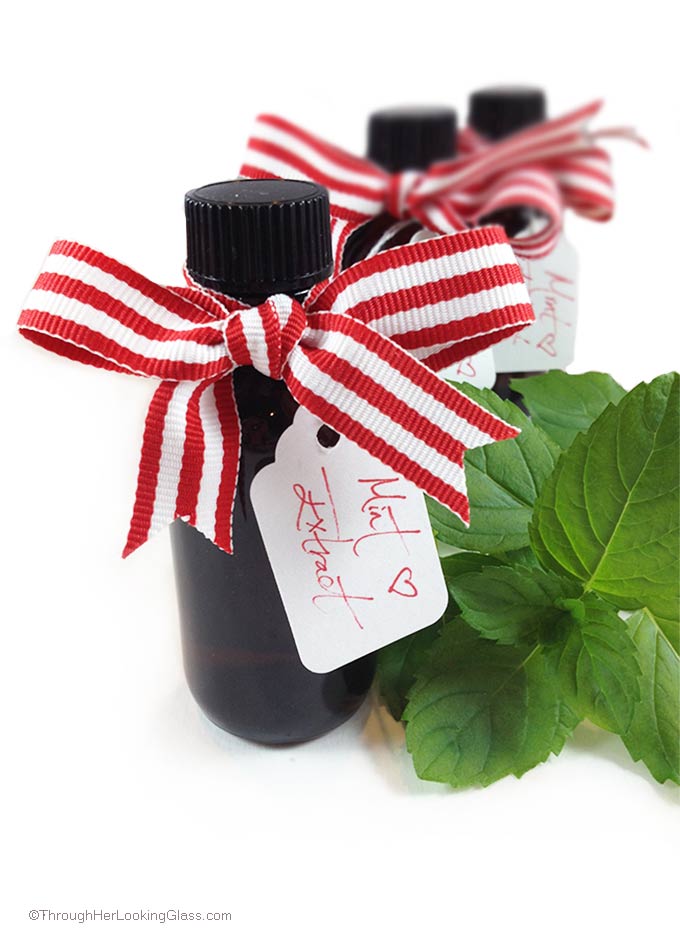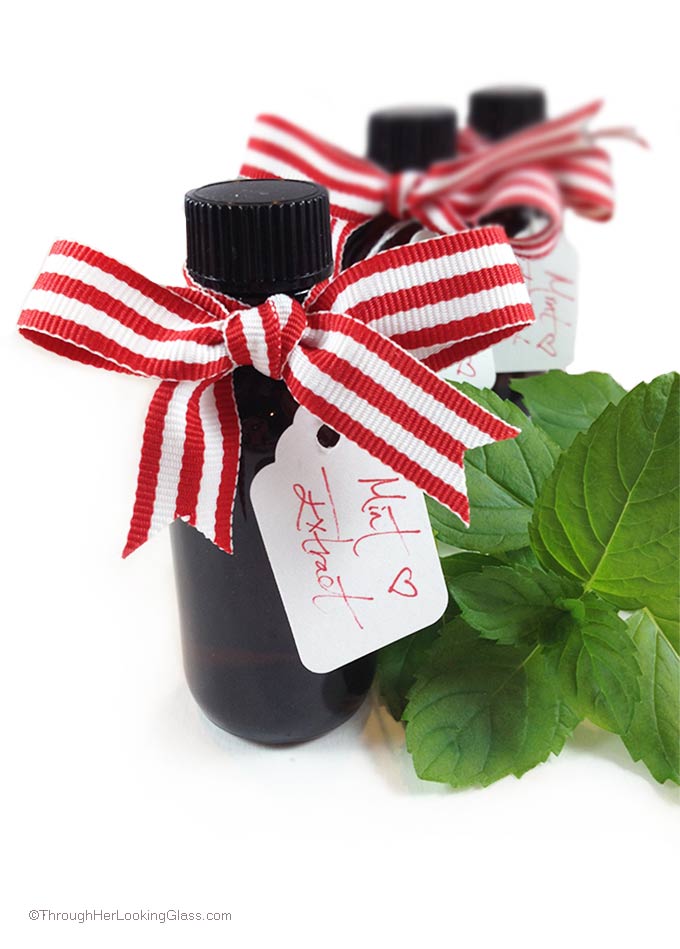 Mint Extract is used in several of my favorite recipes. And if your garden includes mint, chances are it's TEEMING with mint right now, just like mine. Last summer I had run-away mint. You probably already know this, but mint is invasive. Meaning it'll take over. I was initially warned by a true friend when I added mint to my garden.
He said, "Plant it in a five gallon bucket, then set it in the ground. Because the trailing roots will take over."
Did I pay a bit of attention?
Nope. Not a bit. I was too lazy to dig a hole to fit that five gallon bucket.
And by summer's end last year, my herb garden, particularly the mint, had wended its way throughout my flower garden. There are only so many glasses of lemonade and iced tea to garnish. I hated to waste all that lovely mint and it was, well, everywhere….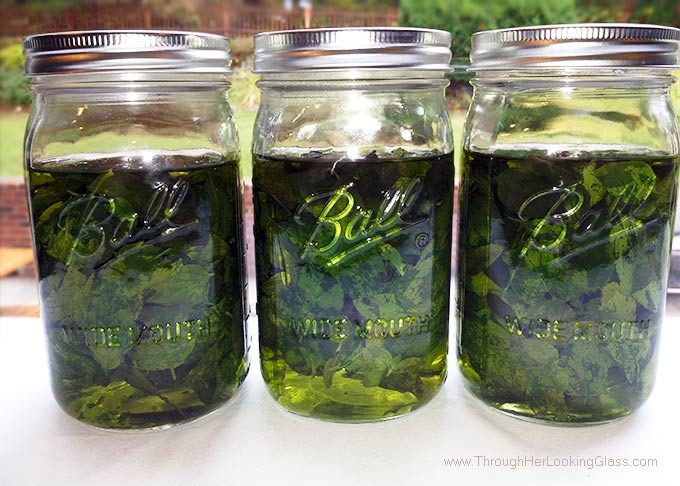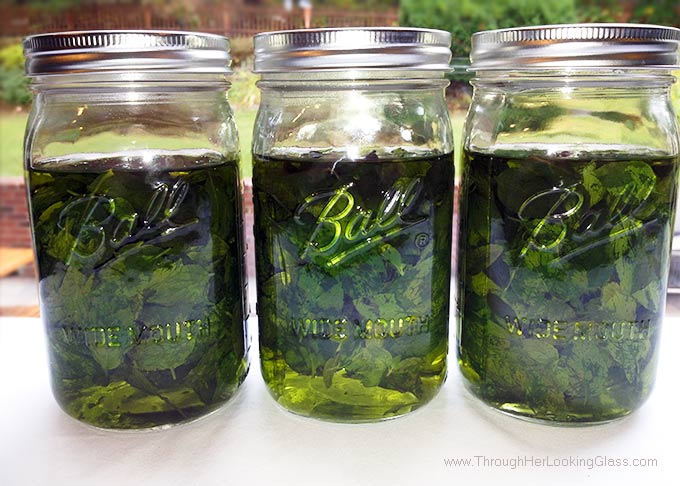 So I did a google search to find out what I could do with all the extra mint. The first thing that came up was Mint Extract. I was thrilled, made a big batch on the spot to use as gifts and in my favorite recipes.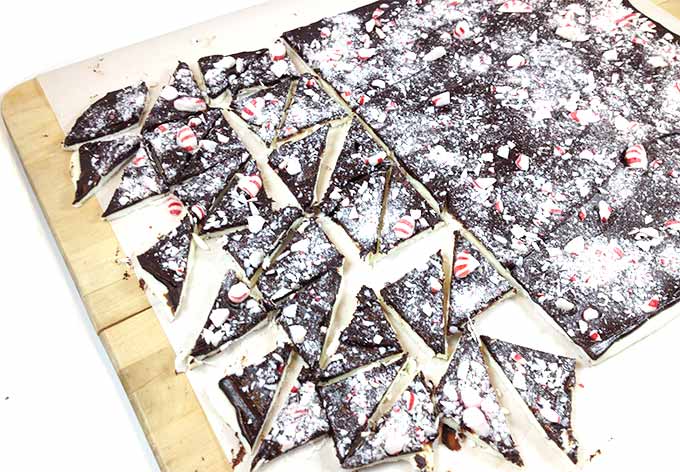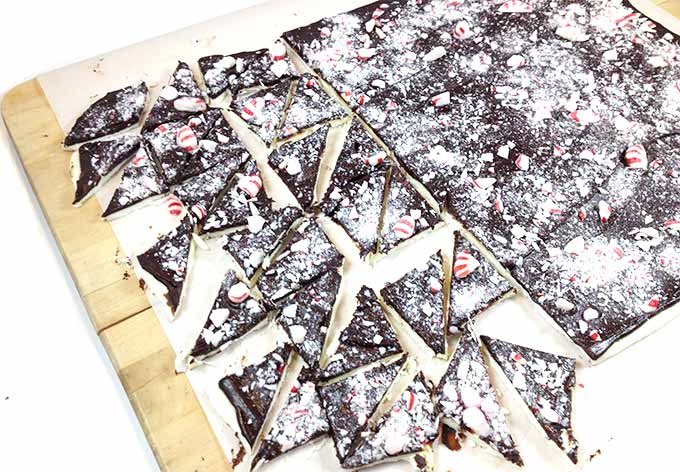 I use Mint Extract to make Peppermint Bark. Also yummy in a chocolate smoothie or milk shake. Garnishes lemonade and iced tea beautifully. How 'bout peppermint frosting at Christmas?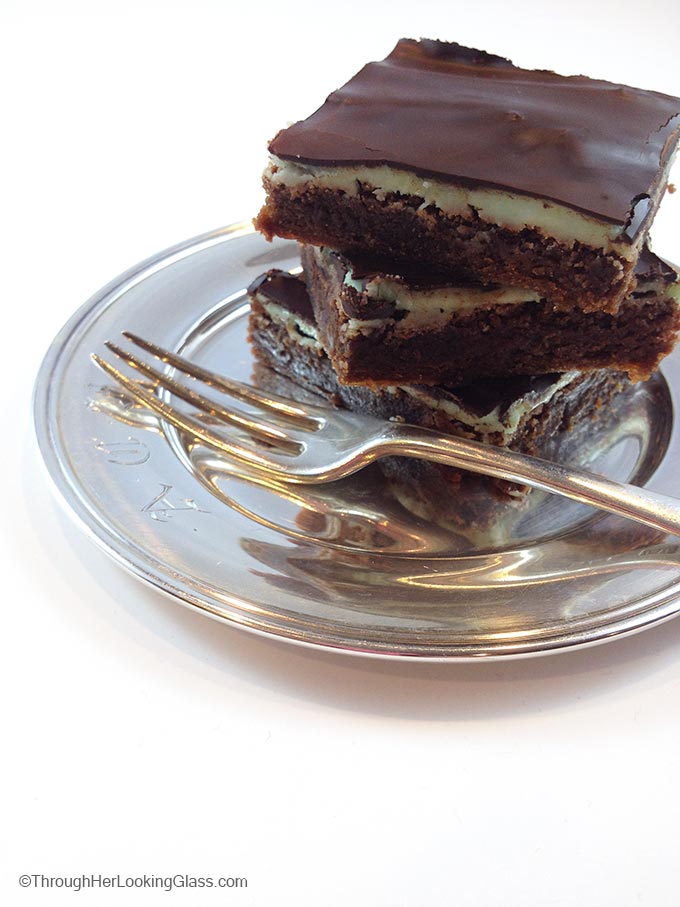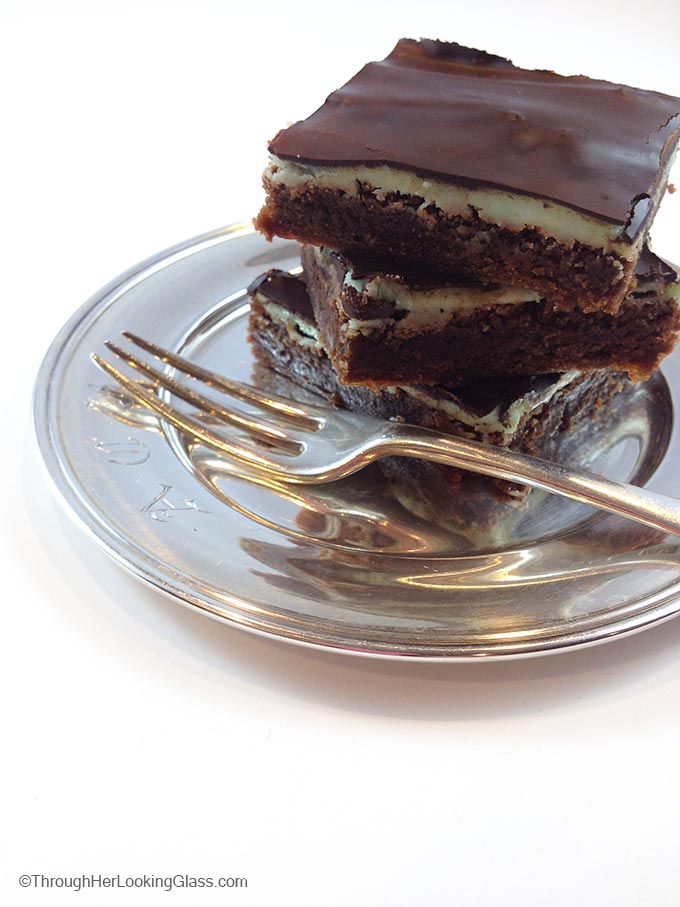 I also use this mint extract in Dark Chocolate Mint Brownies.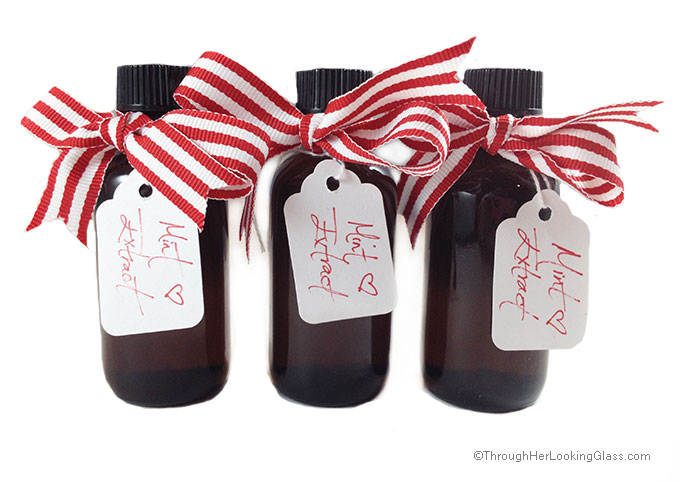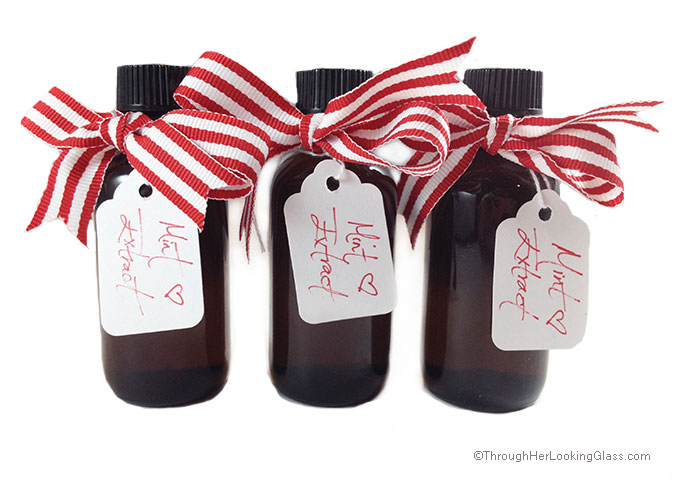 A little Mint Extract goes a long way. Also makes a great little stocking stuffer for all the bakers in your life. (Buy amber glass bottles for gift giving and storage on Amazon here.)
All you need for Mint Extract are two ingredients: mint leaves and vodka. And a little time. And soon you'll have your very own Mint Extract for baking and gifts.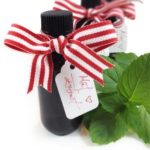 Print Recipe
DIY Mint Extract
So easy. Great use for garden mint. Ten minutes. 2 ingredients: mint leaves & vodka. For all your favorite recipes and drinks.
Ingredients
1

cup

fresh mint leaves

de-stemmed, washed and patted dry

1 1/2

cups

vodka
Instructions
Place clean mint leaves in a pint mason jar.

Muddle (lightly crush) leaves with a wooden spoon.

Fill jar with 1 1/2 cups vodka.

Lightly stir, then screw on the lid.

Put in a dark closet or pantry for 1-2 months.

Use a strainer and remove leaves, then pour extract into glass jars for gifting or keeping.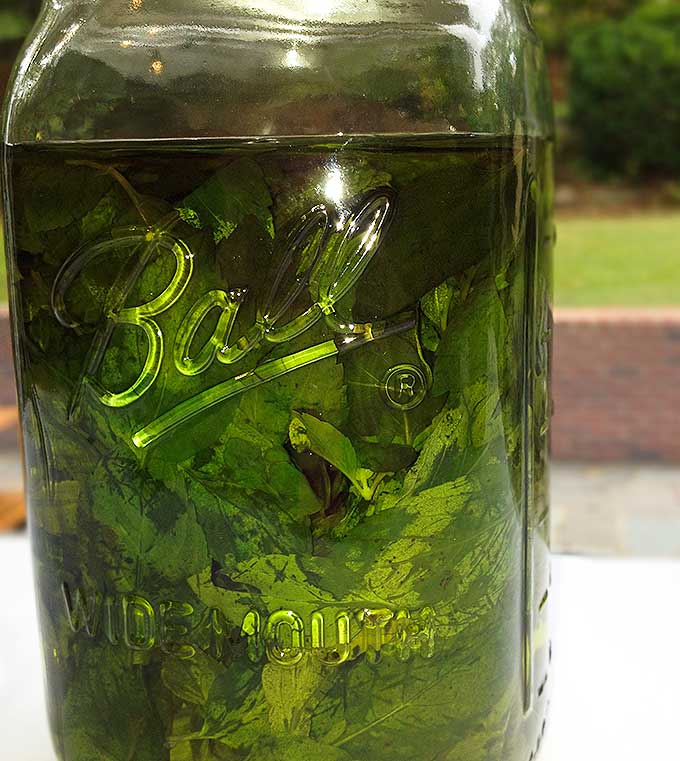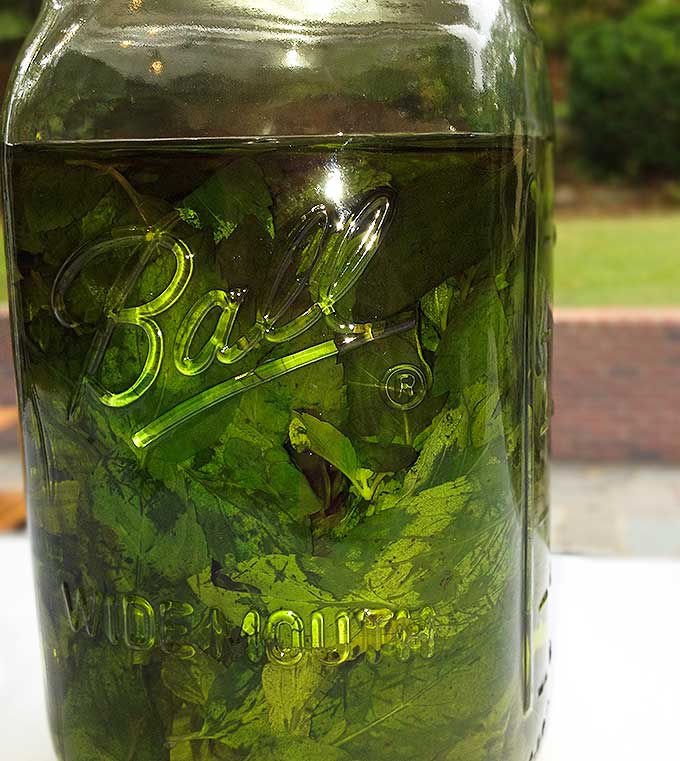 Mint Extract
You may also enjoy: DIY Clementine Wreath