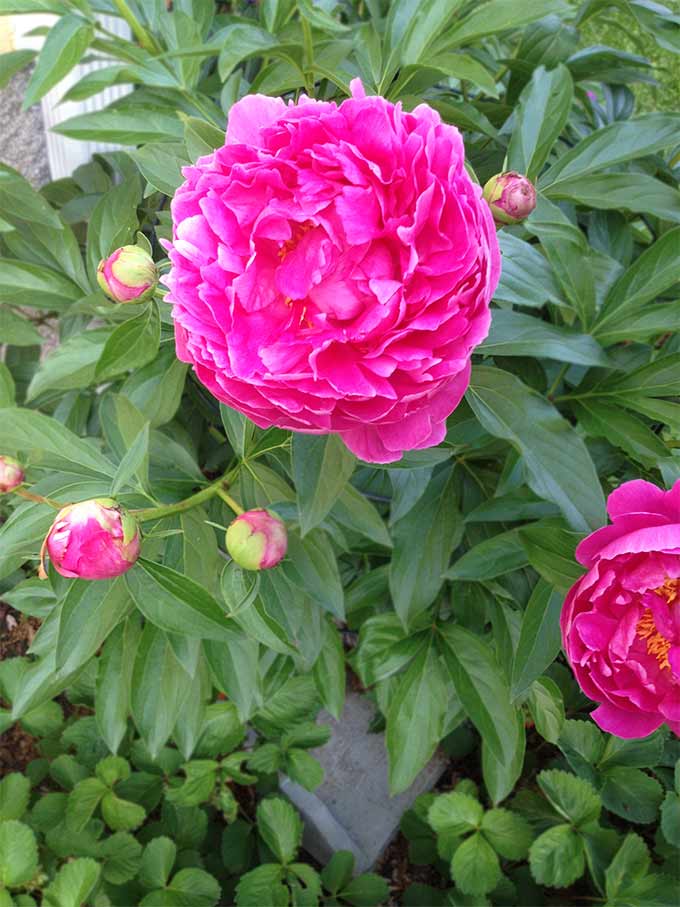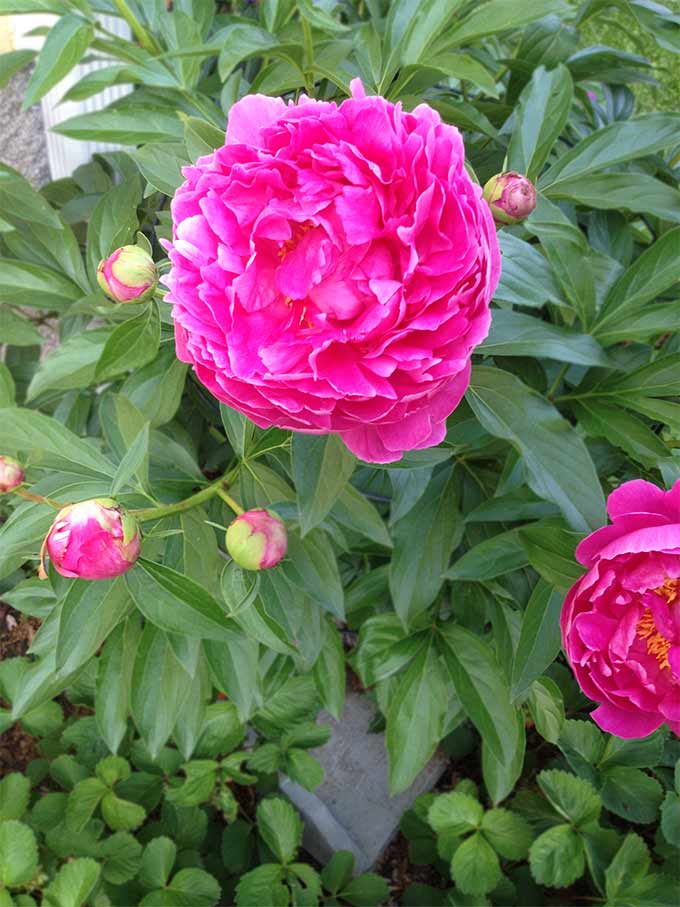 I feel sorry for Mary. Don't you? I mean, what'd she do to get labeled for all time? No fair, that's what I say. No fair for Quite Contrary Mary.
Mary Mary quite contrary,
How does your garden grow?
With silver bells and cockle shells and marigolds all in a row.
Don't know what Mary did, but I've always wondered about her garden. Never heard the answer to the question in the nursery rhyme. Hopefully her garden cheered her from the contrariness, just as mine cheers me from the crazy winter we endured. Snowy, icy, interminably long, frigid, crazy New Hampshire winter. Maybe I was just a smidge contrary. Yes, leaving those things behind. Looking ahead!
Thought I'd take you on a little field trip today. All the way out my front door, down the steps to my yard. You coming? Hope you enjoy this little peek at some of my favorite blooms this season, that they bring you joy too.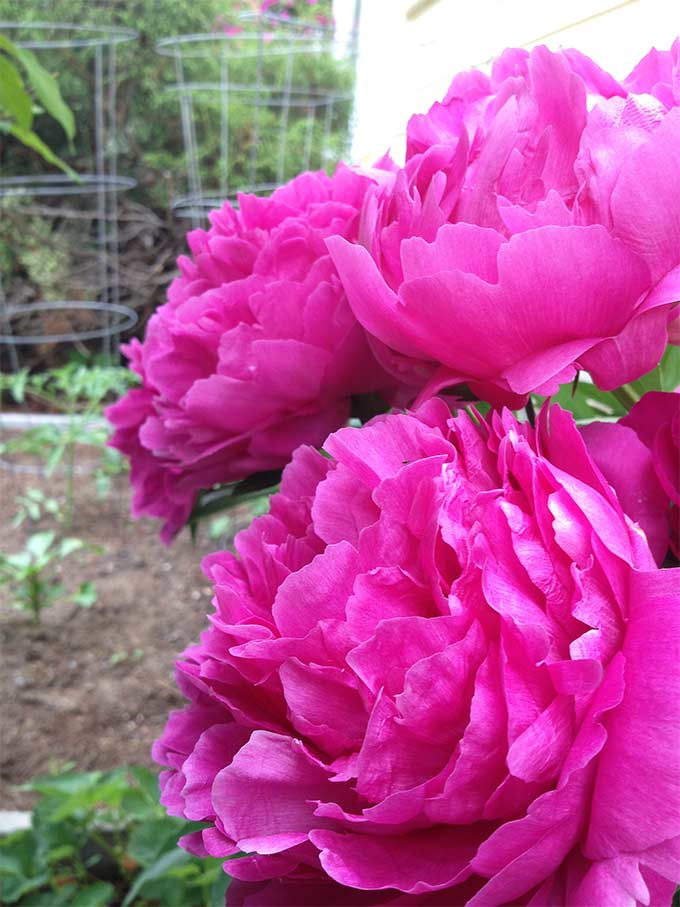 These peonies are definitely my favorite. The color is exquisite, the camera doesn't do justice. They were a gift from my brother and sister-in-law after Hudson's birth and surprise diagnosis with Down syndrome five years ago. Each spring these gorgeous blooms remind me of God's faithfulness, how He got us through a very difficult time.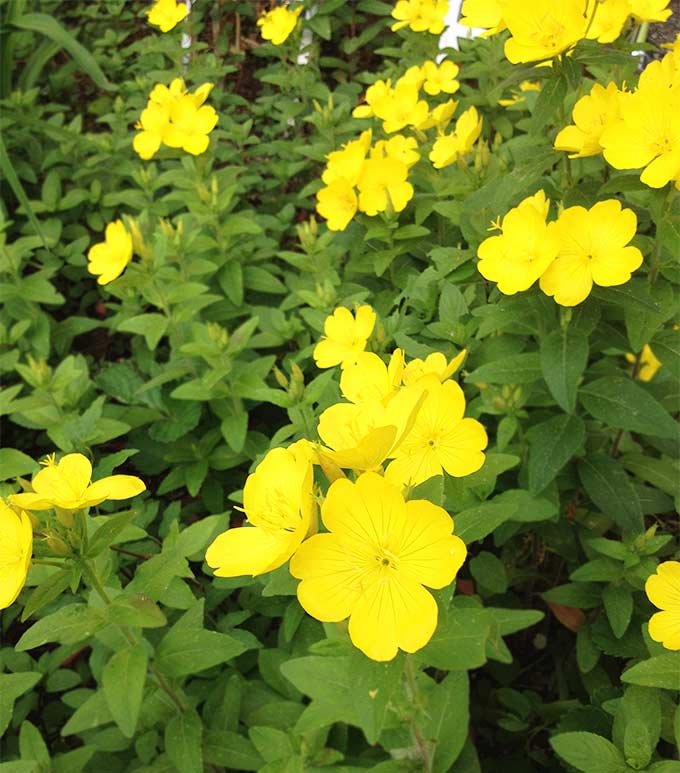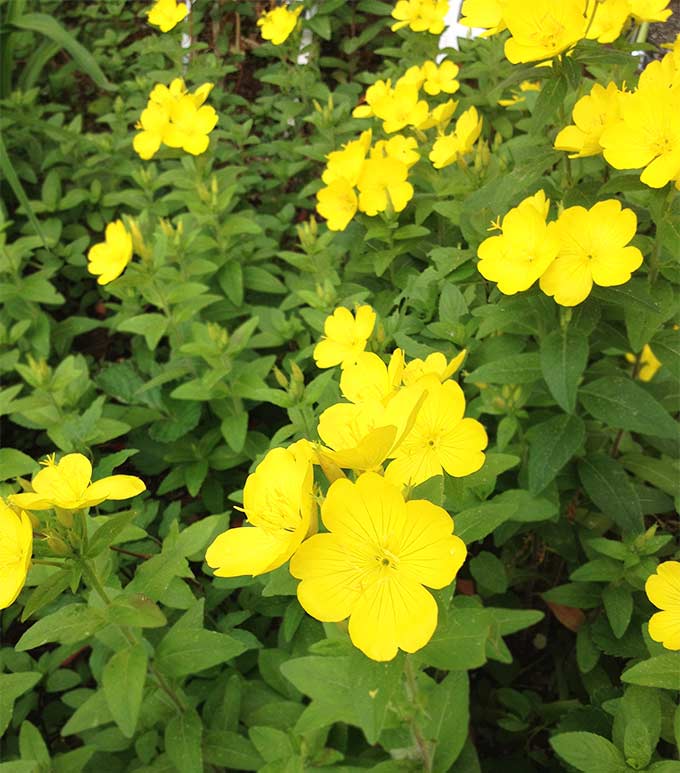 I love these bright, old-fashioned yellow flowers. I knew the name once. Now I've forgotten. (That and a few other things.) Anyone out there know what these are?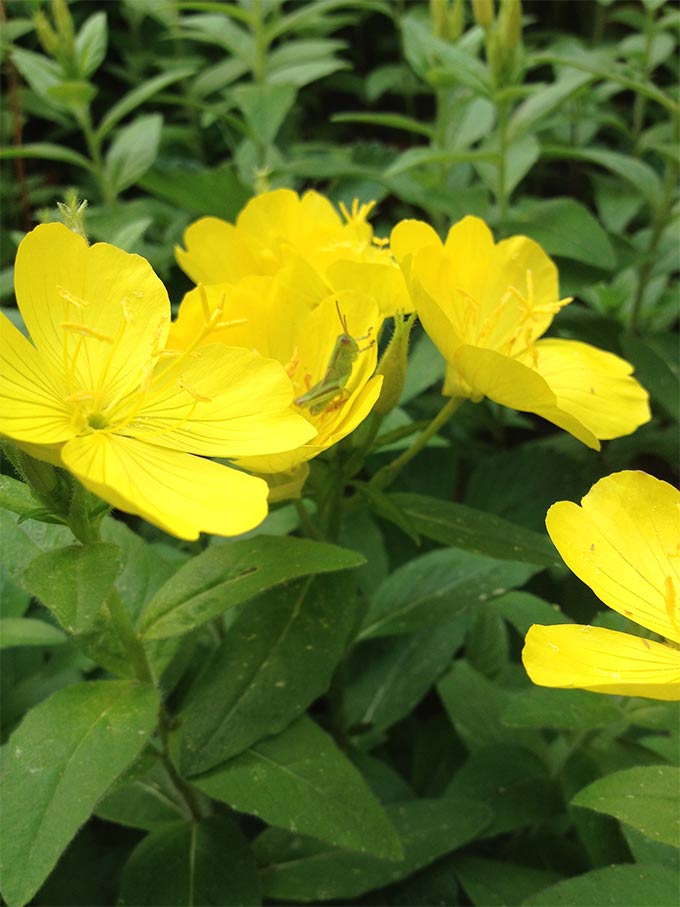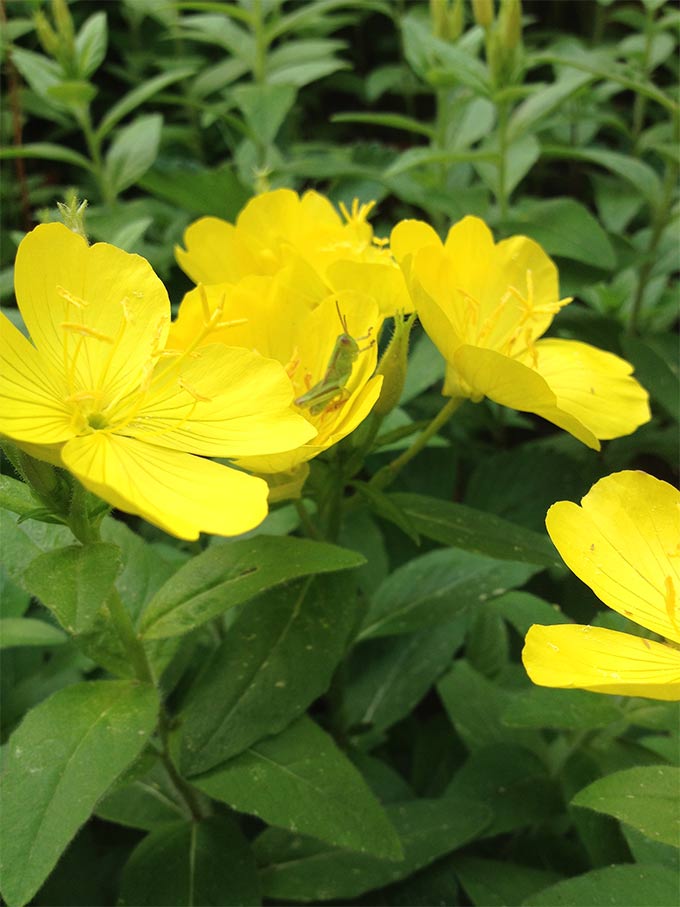 Check out my little friend sunning himself on a cheerful petal!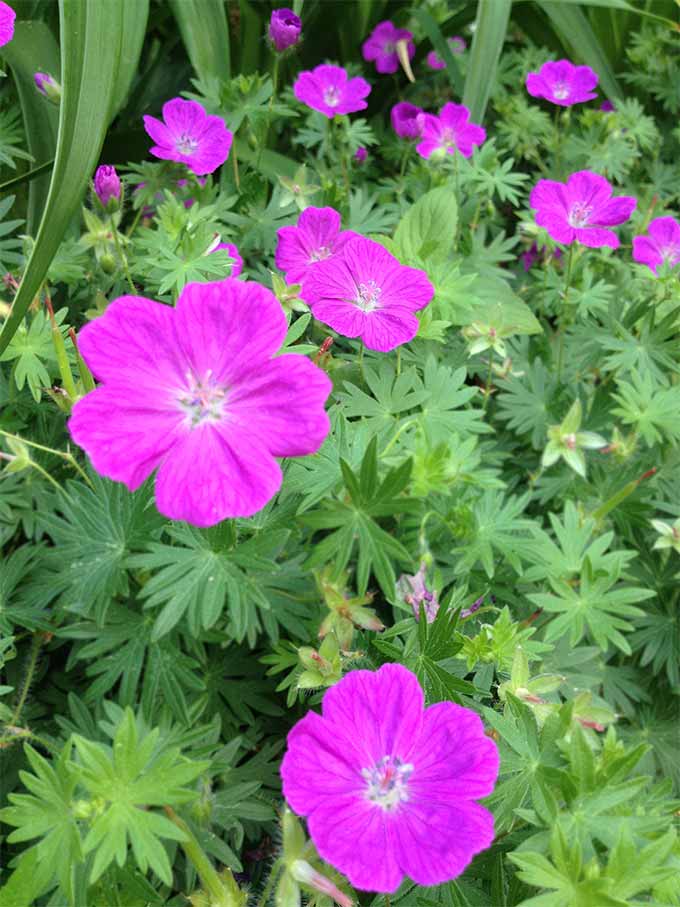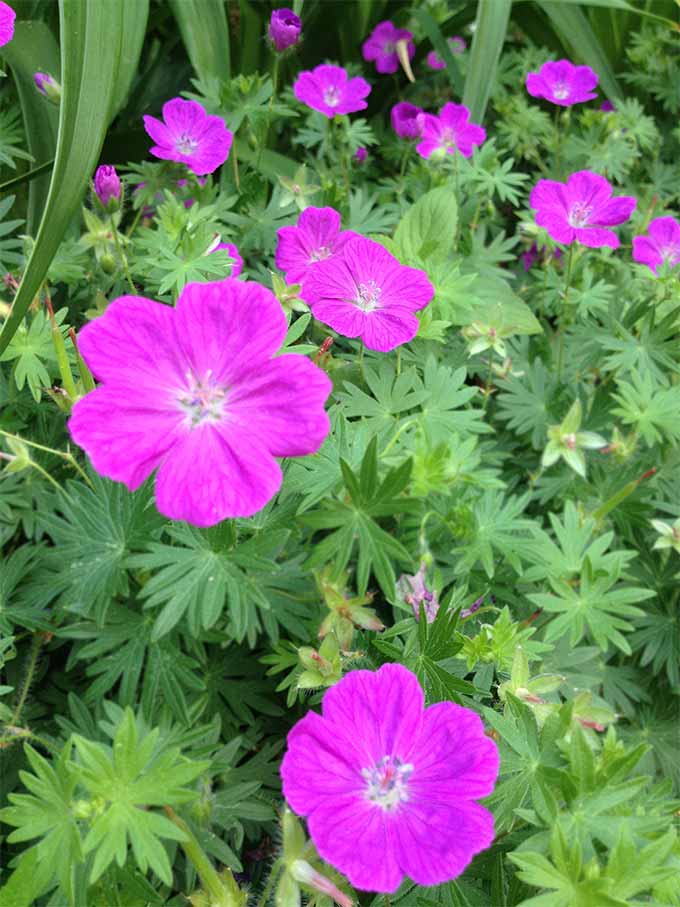 I was once told these are wild geraniums. Are they?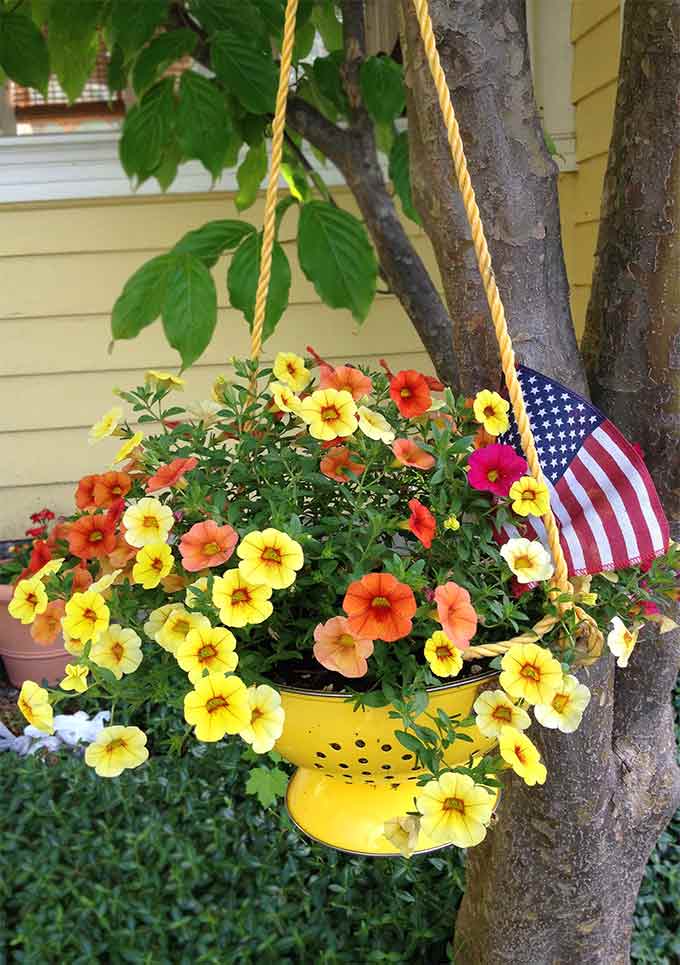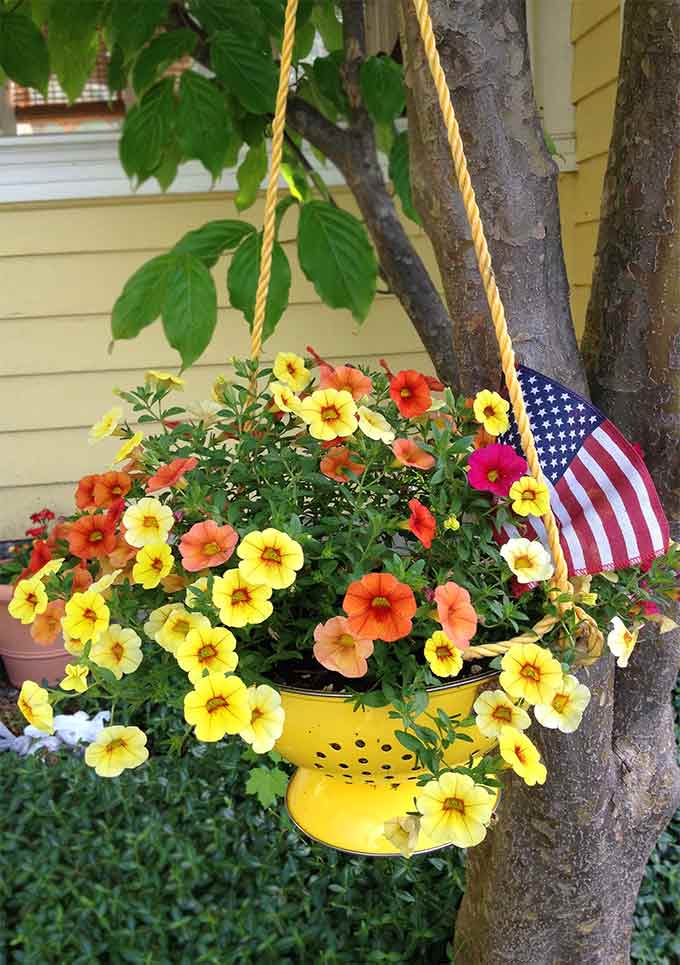 So I hung this colander planter on the dogwood tree by my side door to welcome guests. I received it as a wonderful surprise a few weeks ago. If you'd like to make one, directions are here: DIY Colander Flower Planter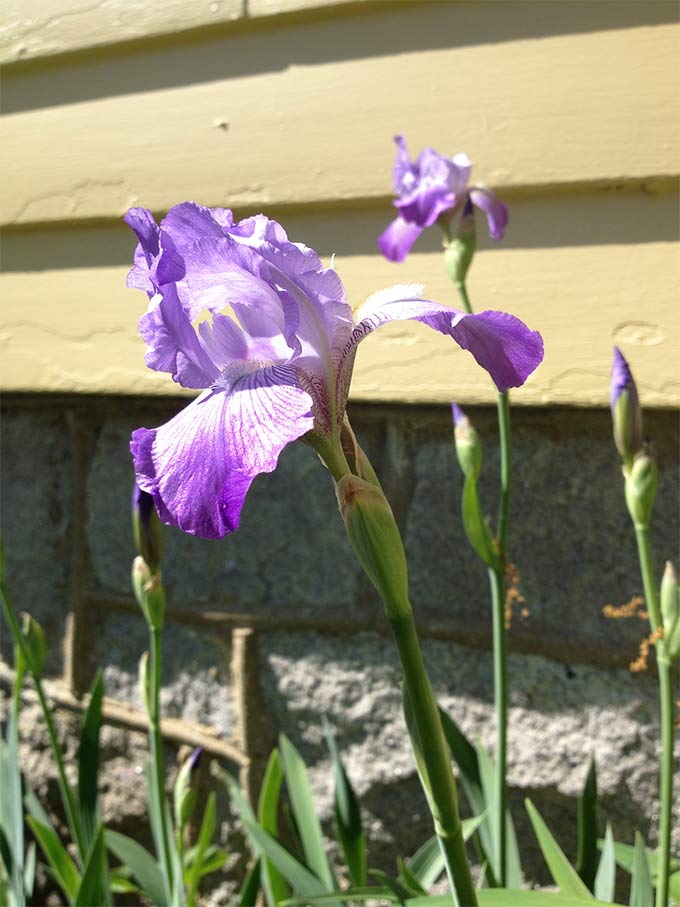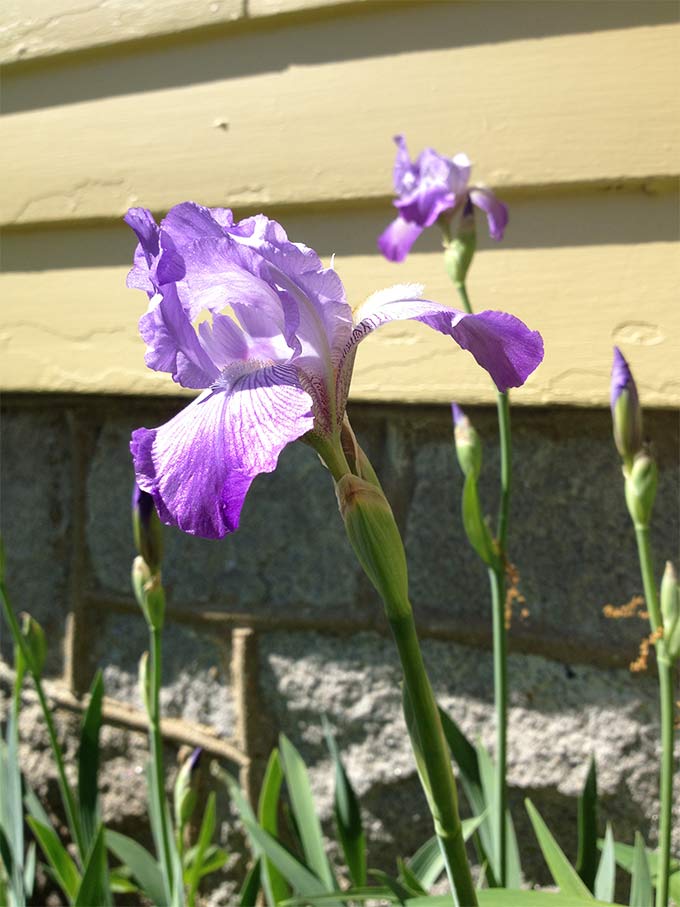 Beautiful irises…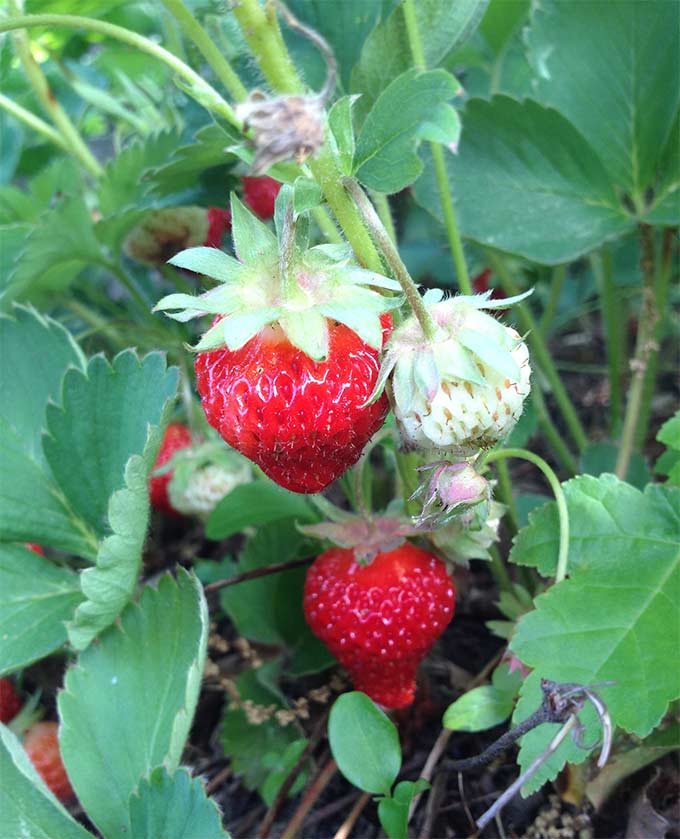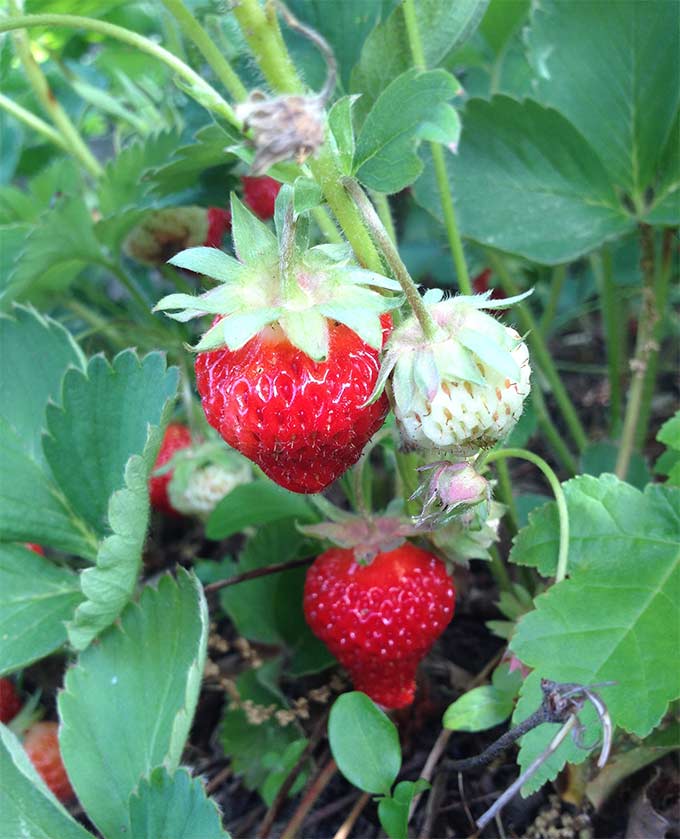 Every day for the last week or so we've picked a big bowlful of strawberries from our patch under the limelight hydrangea tree. These are wild strawberries, the sweetest thing you ever popped in your mouth! You'd think think my boys would jump up and down with delight when I ask them to pick our strawberries for the day. (But they don't.)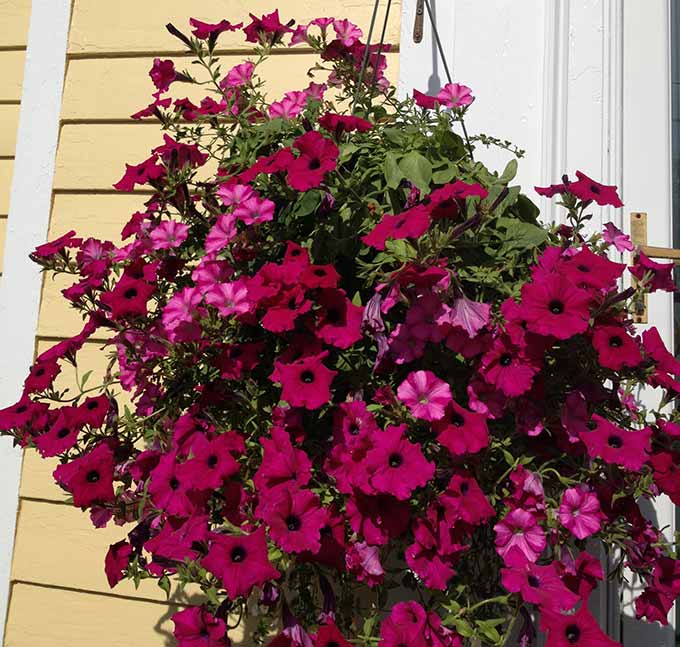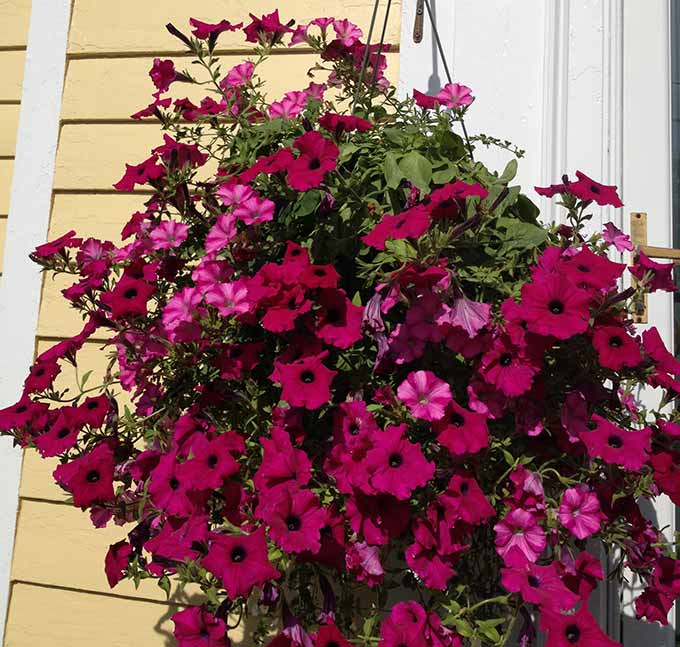 These petunias hangs outside my front door. Really needing to replant in a bigger basket soon or they'll die. I can tell it's root bound, needs more room. (Hummingbirds love petunias!)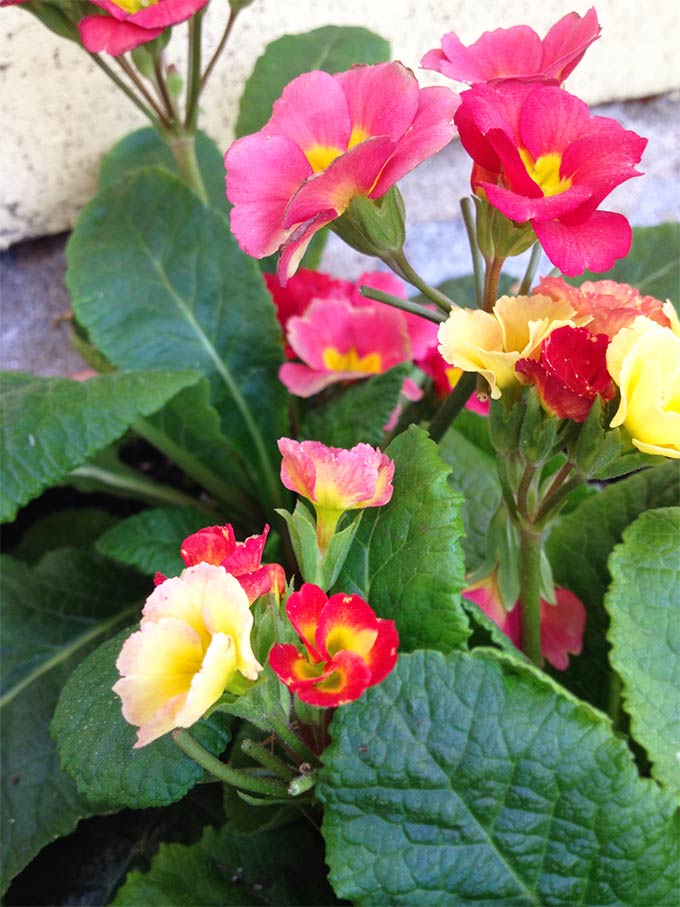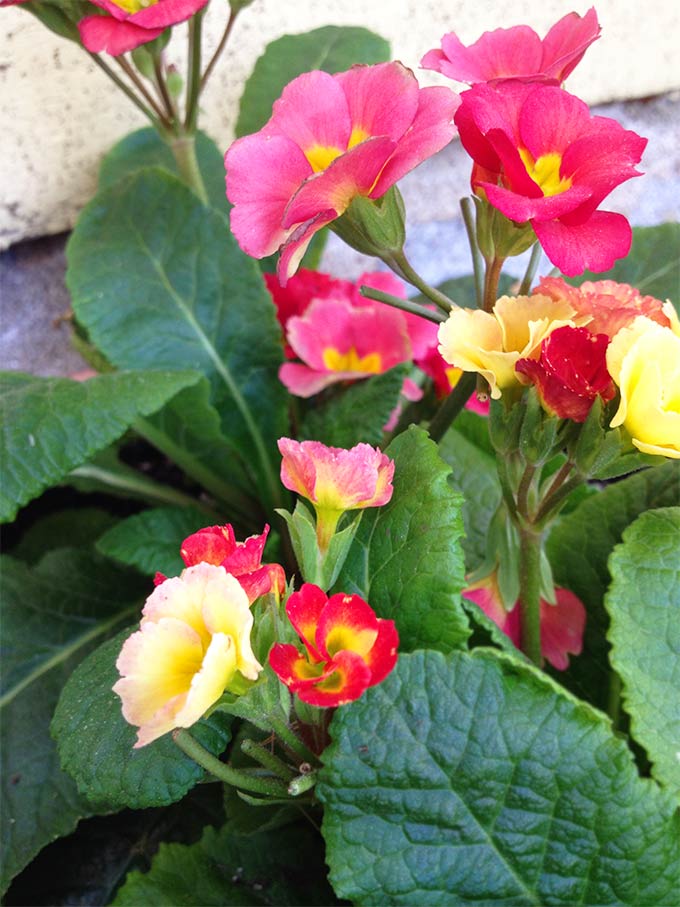 Here's a fun little story about these primroses. My friend Brielle, one of Hudson's babysitters, was working at her greenhouse nursery job a few weeks ago. Her eagle eye spied a crate of forty-eight primrose plants in a pile by the dumpster. They needed a little TLC, but looked salvageable, so she rescued them. Clever. Brought 'em home. She and her mother nursed them to health. And then, they shared some with me. (I know, I know. Lucky me!)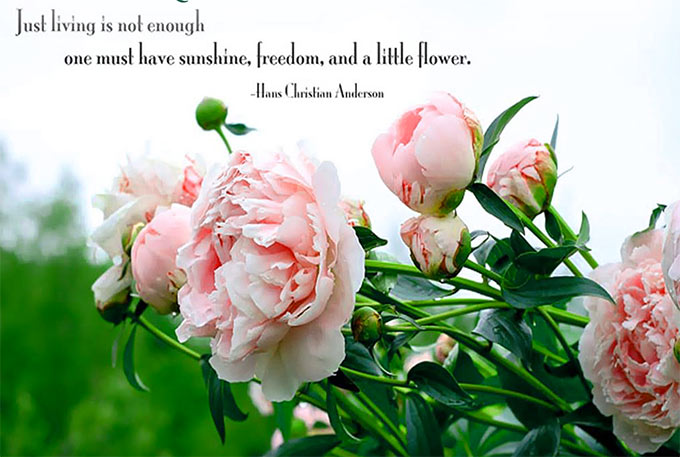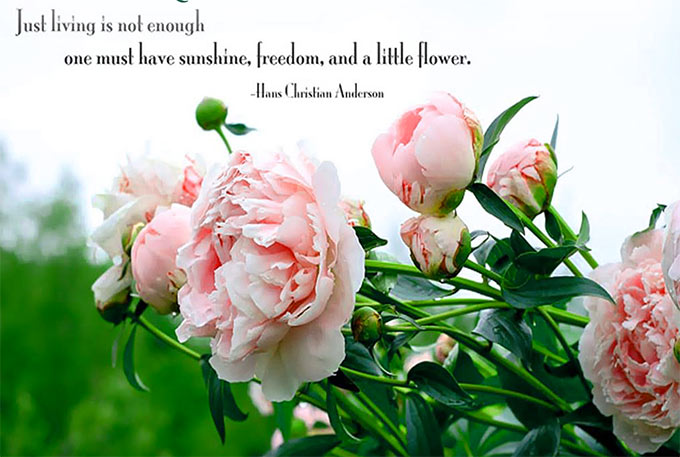 So how does your garden grow? Hope noone out there is contrary today. Would love to hear what you've got growing/blooming in your veggie and flower gardens. Have a wonderful weekend, friends!
(P.S. The carrots are just sprouting!)
"I wandered lonely as a cloud
That floats on high o'er vales and hills,
When all at once I saw a crowd,
A host, of golden daffodils;
Beside the lake, beneath the trees,
Fluttering and dancing in the breeze
Continuous as the stars that shine
And twinkle on the milky way,
They stretched in never-ending line
Along the margin of a bay:
Ten thousand saw I at a glance,
Tossing their heads in sprightly dance."
~William Wordsworth, "I Wandered Lonely as a Cloud," 1804
Related post: Buried or Planted?