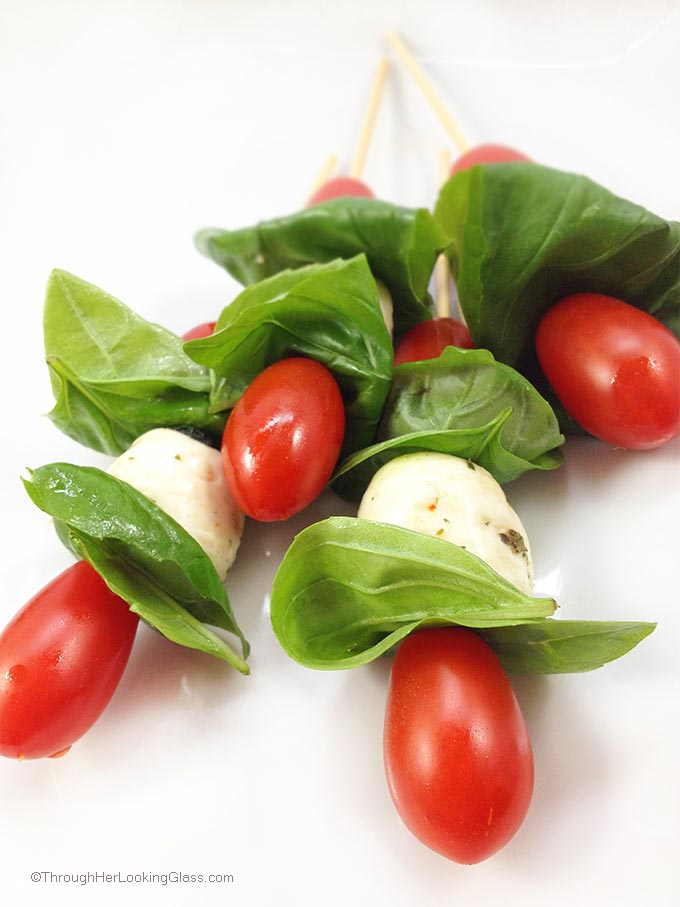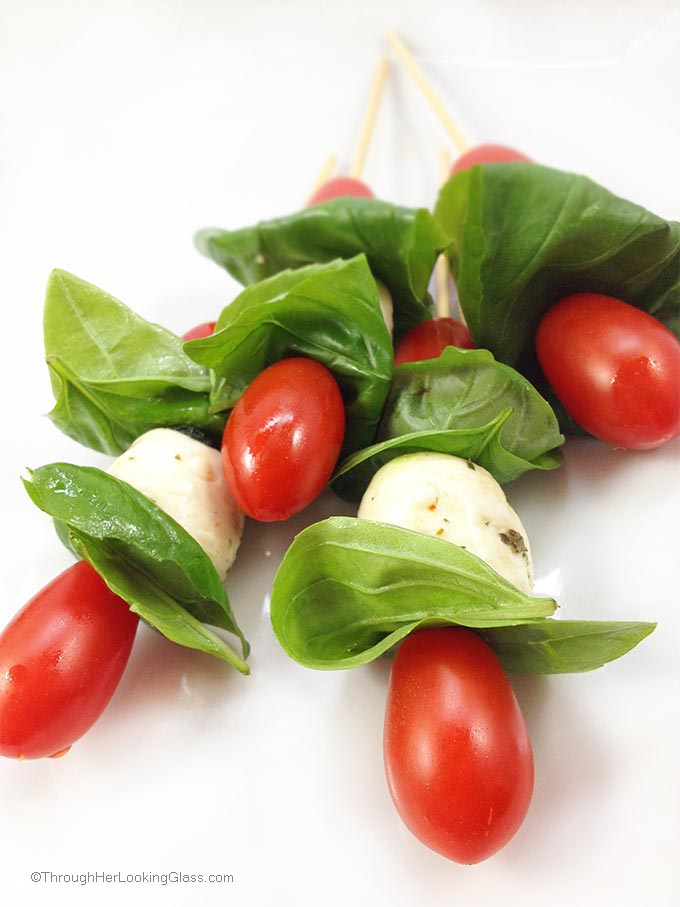 Nothing more satisfying than Caprese Salad with sweet, ripe garden tomatoes in summertime. Except maybe these flavorful Caprese Mini Kabobs!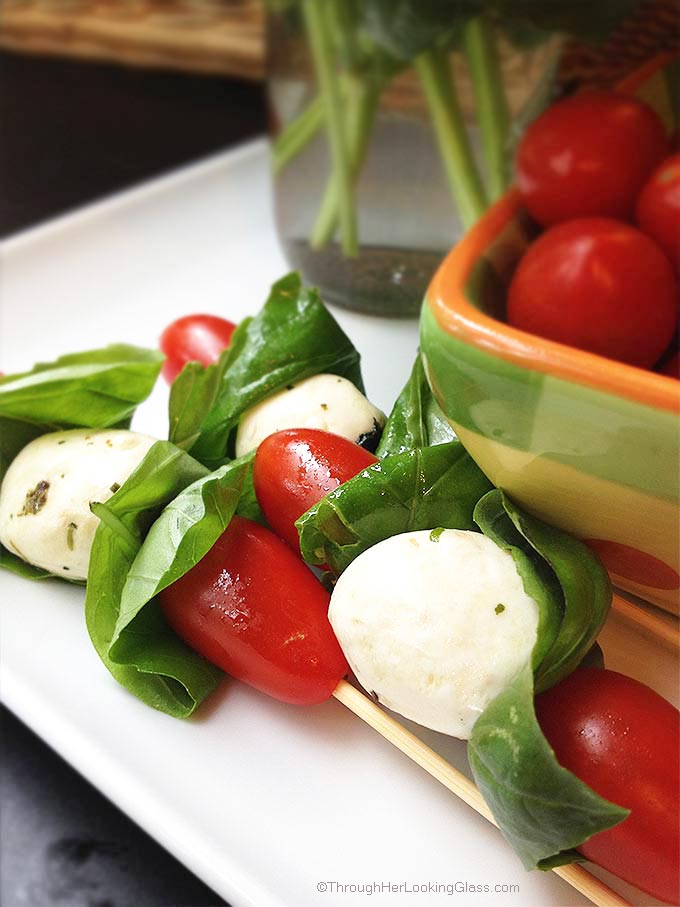 So quick and easy to make, these kabobs are a great accompaniment to burgers off the grill. Equally at home on a fancy luncheon buffet. Portable and self-contained for picnics, cookouts and barbecues. Perfect side or appetizer.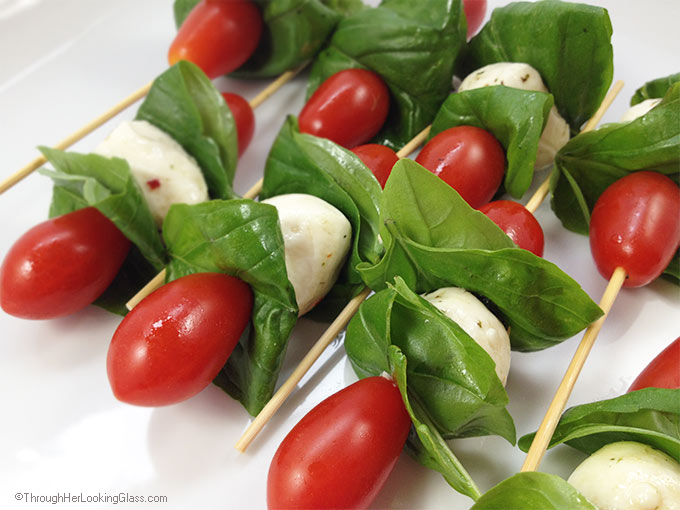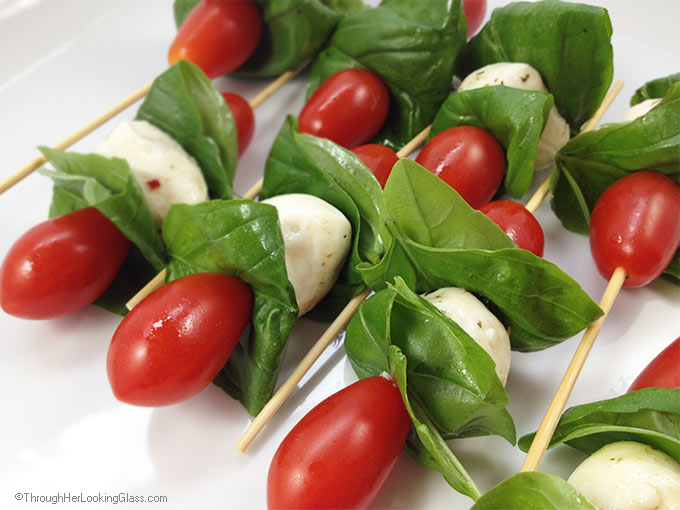 What is it about "mini" that's so fun to eat? Love popping these little Angel Sweet tomatoes in my mouth. Tomatoes and marinated hand-tossed fresh mozzarella balls. The just-picked basil layers between, adding sweet and savory, pungent and peppery. The fragrance of the basil is intoxicating. Caprese Mini Kabobs are a real treat, one of the easiest, most colorful appetizers you'll ever make.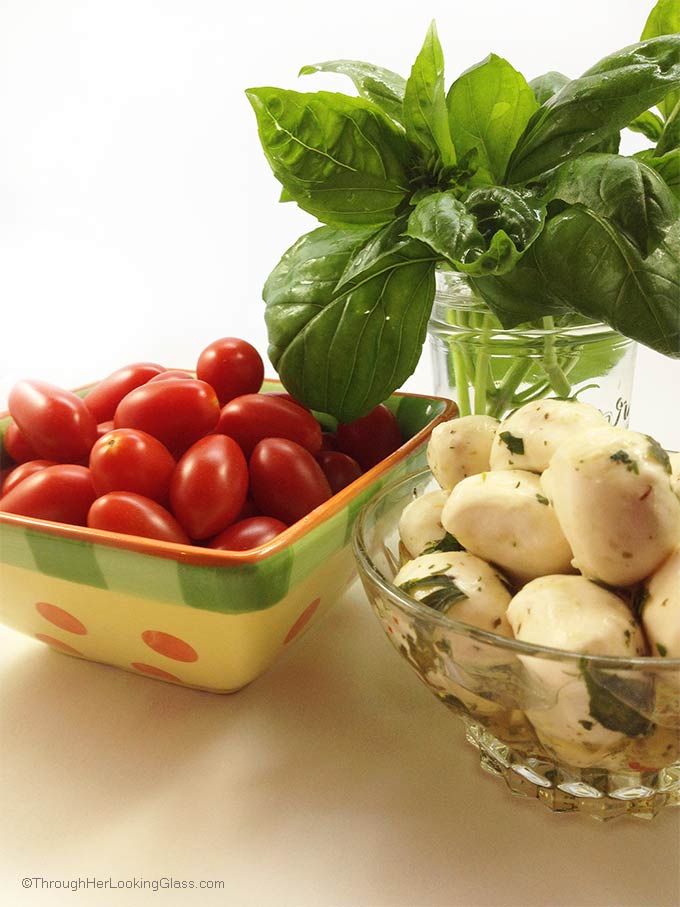 You'll need just three ingredients: grape or angel sweet tomatoes, marinated fresh mozzarella balls and fresh basil leaves. Also wooden skewers and about ten minutes. (Got ten minutes?)
So how exactly do you eat Caprese Mini Kabobs?
Ha. Clearly I am not the person to ask. After taking pictures of these little beauties I started snacking away writing this post. Twice I've stopped to wipe down my screen. Because these ripe little tomatoes are just bursting sweetness and flavor. (Read: juice!) However you eat them, you won't be disappointed with these yummy little Caprese Mini Kabobs!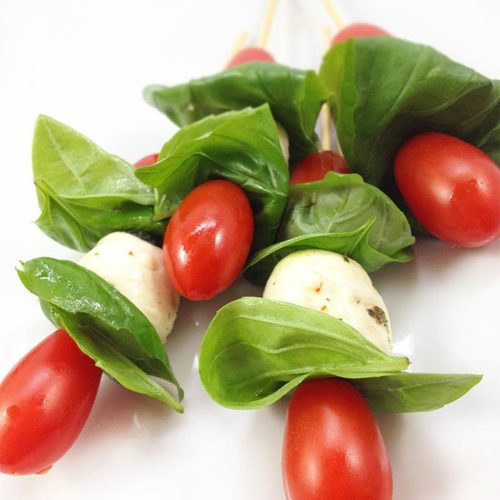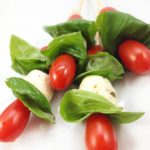 Print Recipe
Caprese Mini Kabobs
Quick, sweet and colorful appetizer with fresh picked ingredients from the garden.
Ingredients
12

ounce

package

marinated fresh mozzarella balls (small)

1

pint

angel sweet or grape tomatoes

washed

40

basil leaves

washed

20, 6

" wooden skewers
Instructions
Push tomatoes, mozzarella balls and basil leaves (folded in half) onto wooden skewers.

I used 2 tomatoes, 2 basil leaves and 1 mozzarella ball for each skewer.

In this order: tomato, basil,mozzarella, basil, tomato.

(Or arrange how you like)

Serve immediately.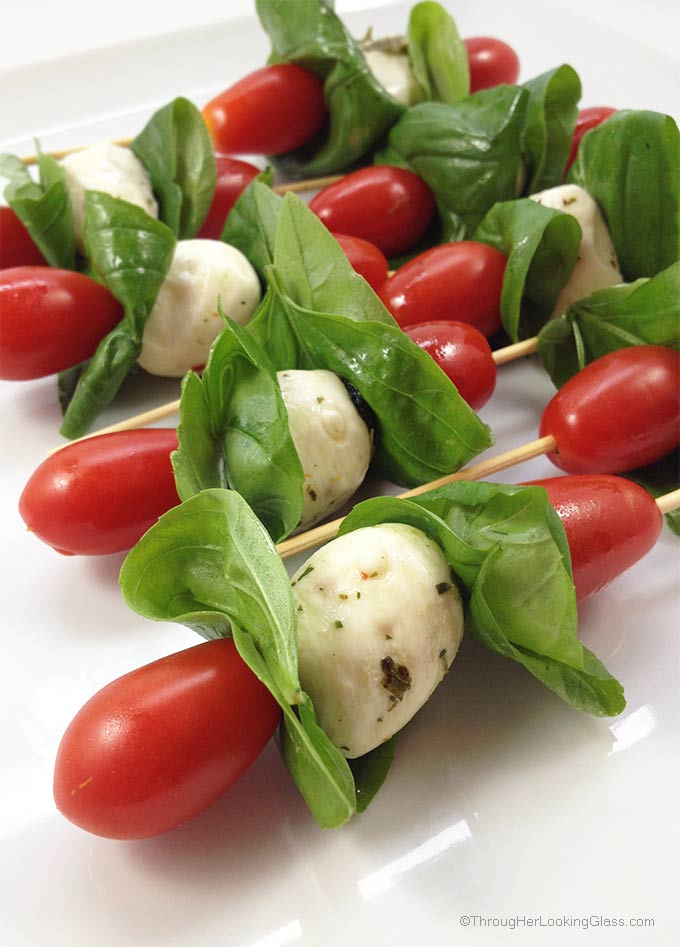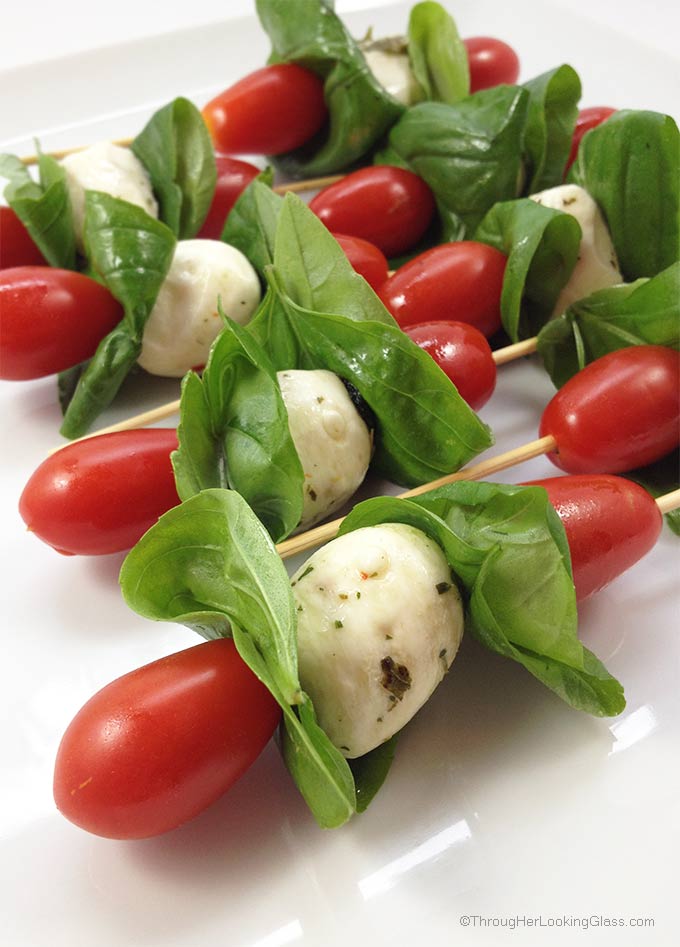 Caprese Mini Kabobs