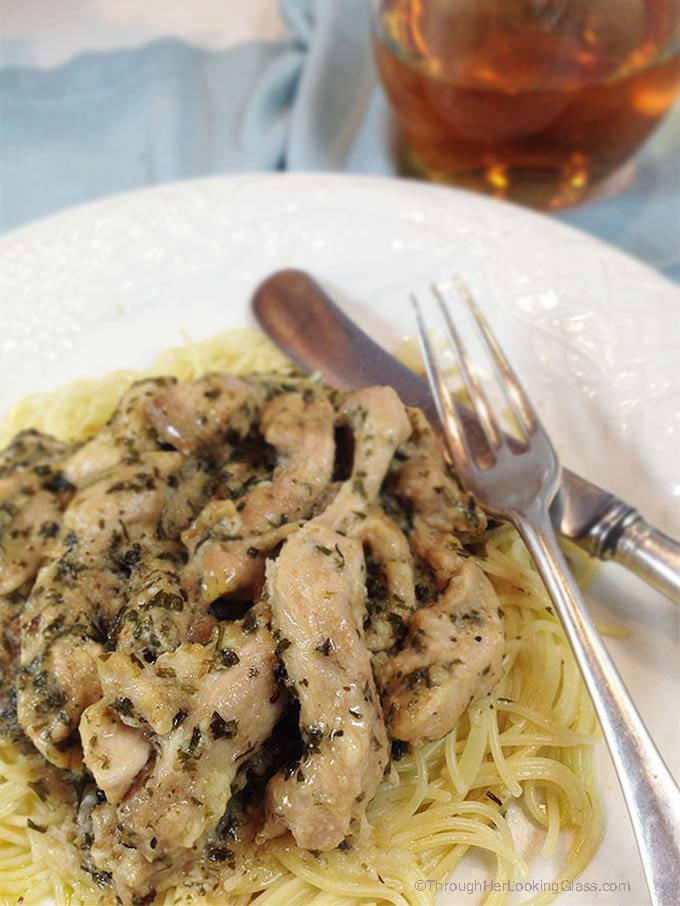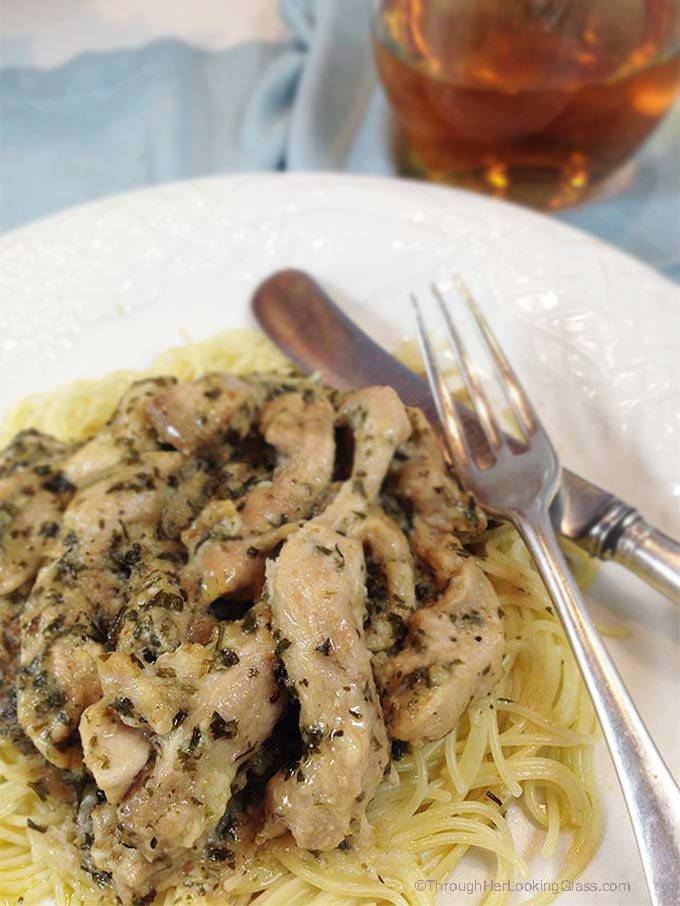 Chicken Scampi is a dish I grew up with, and now my children love it too. (Thanks Mom/Gigi!) Packed with protein and bursting with fresh garlic, you're going to love this easy to make and oh so satisfying chicken and herb dish served over angel hair pasta. Boneless chicken strips are oven-baked in an addictive garlic herb sauce.
Hey friends, hope you're well today! One of the joys of being a part of the food blogging community is friendships with other food bloggers across the country. Today I'm guest blogging over at the JessicaNWood blog. I've so enjoyed getting to know Jessica over the past months. Her beautiful food blog is simple and uncluttered, packed with delicious recipes for any day of the week. Stunning photography. And a great weekly feature on Saturday mornings….With Your Second Cup. She asked me to contribute to her GraceFULL Supper Series this month.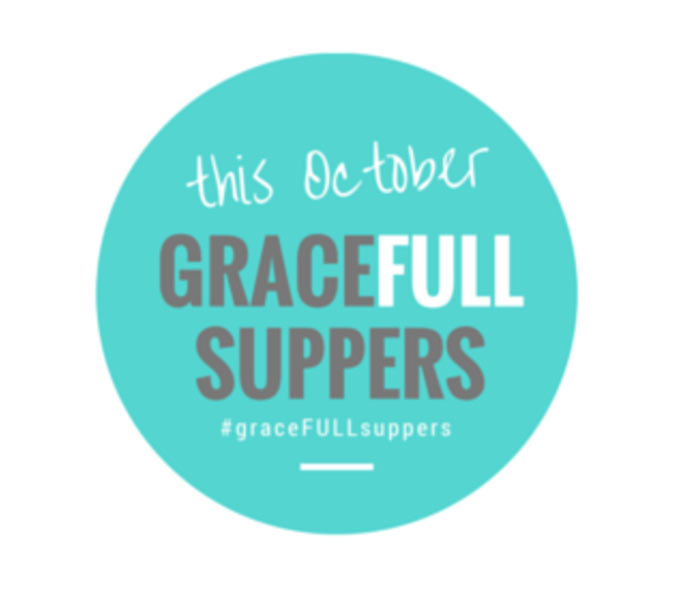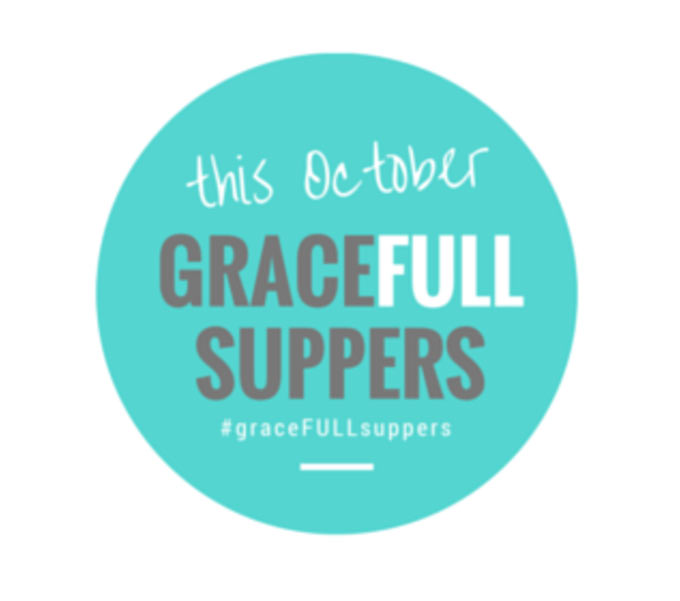 So head on over to Jessica's blog today to get my Chicken Scampi recipe and meet Jessica. Click here for the Chicken Scampi recipe. Then stick around and browse. I know you'll enjoy Jessica's blog too!