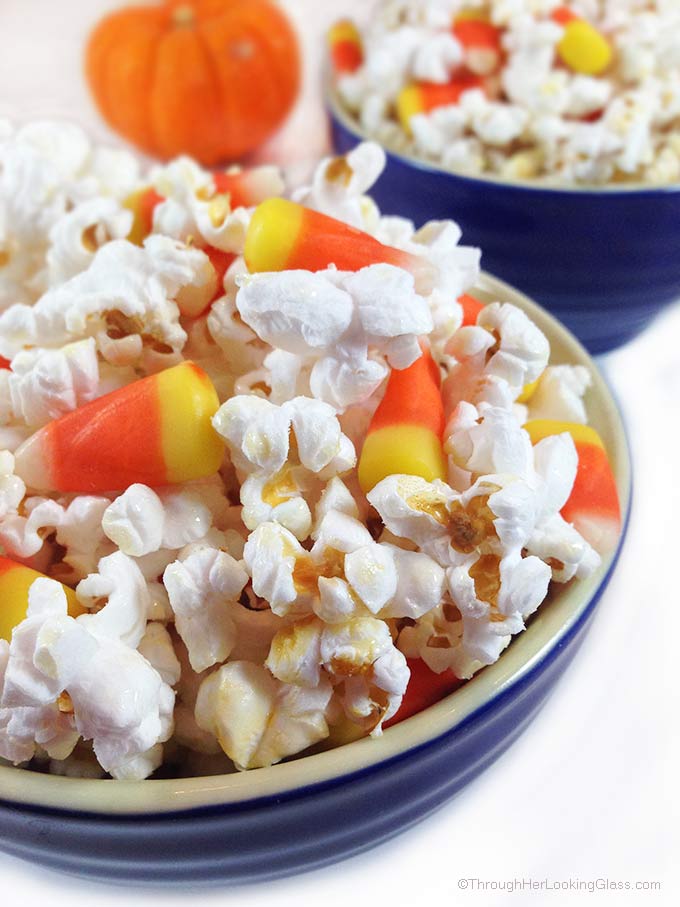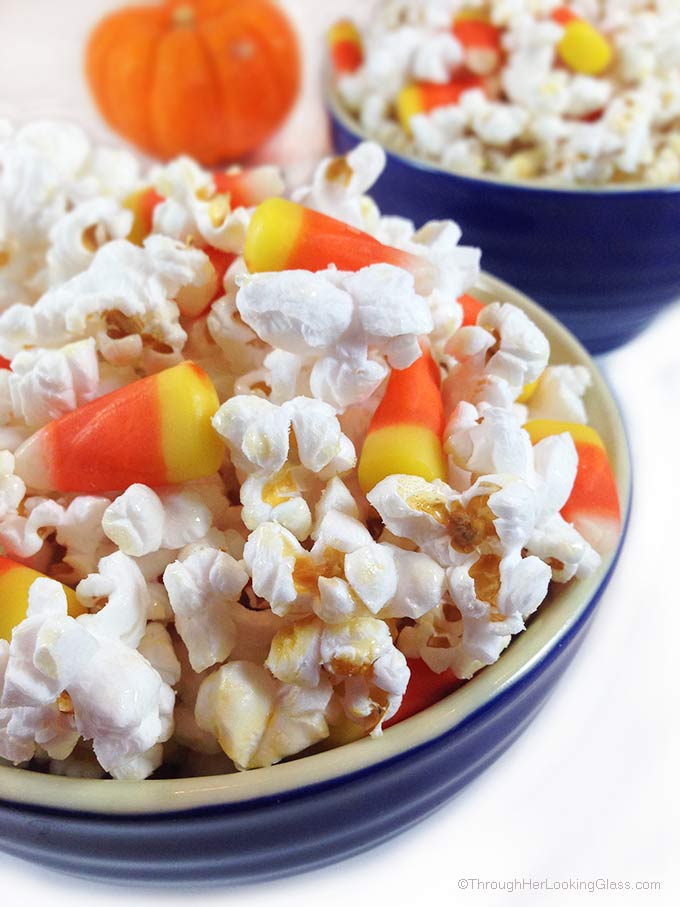 Your mother called, said "eat your veggies." (Finger wag.) And today corn is on the menu. Do you like corn? 🙂 Hope so. Because I've got the easiest fall treat for you with two kinds of corn: Candy Corn Kettle Corn. If you need a fast, easy and festive treat, look no further. You can make this in five minutes and delight kettle corn lovers of all ages. I made a "test" batch last week. Couldn't even shoot the pictures.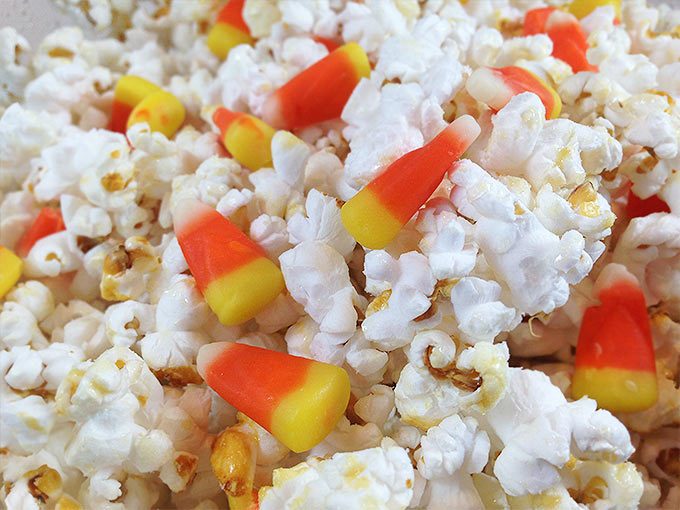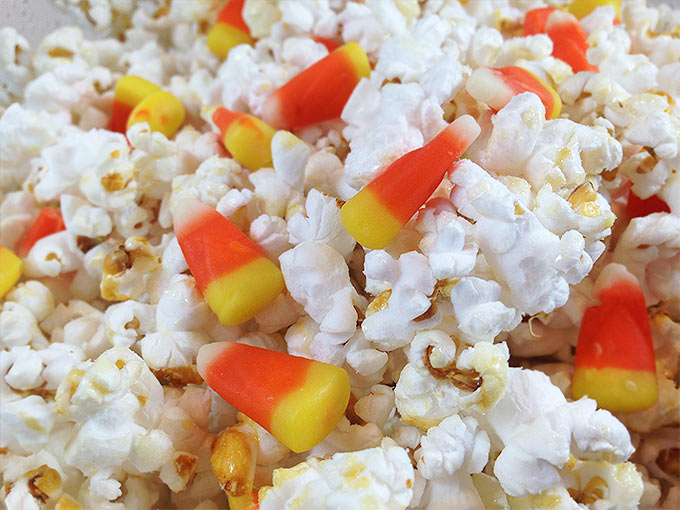 It was literally eaten out from under me by my greedy loving family. Gone. Had to whip up another batch for these photos.
We sure do love kettle corn around here. There's just something about that sweet/salty combo that gets us. Then add candy corn to the mix and you've got an addictively sweet snacking treat that's fun and inexpensive. It's nice when all the mouths around here are happy. (And quiet.) There were lots of happy (quiet) mouths sampling this sweet and crunchy Candy Corn Kettle Corn recipe at my house.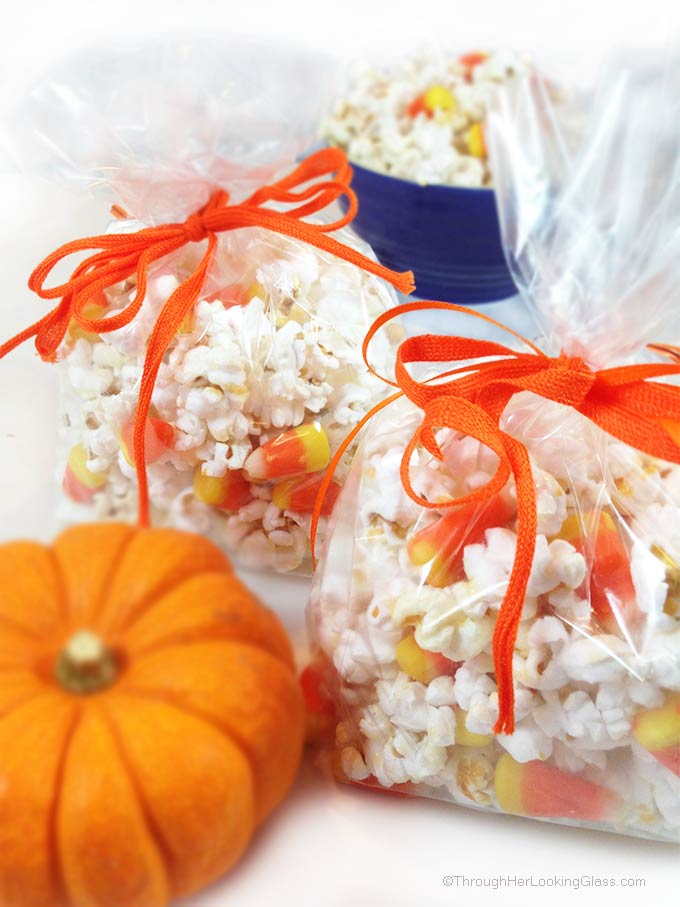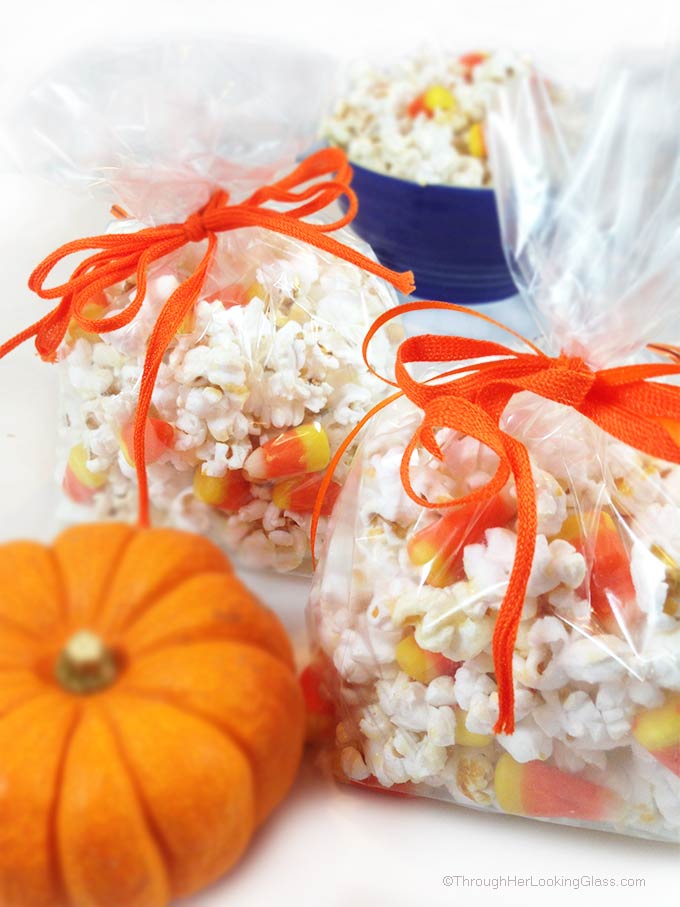 This Candy Corn Kettle Corn bags up easily for individual lunch box snacks, class parties or Halloween treats.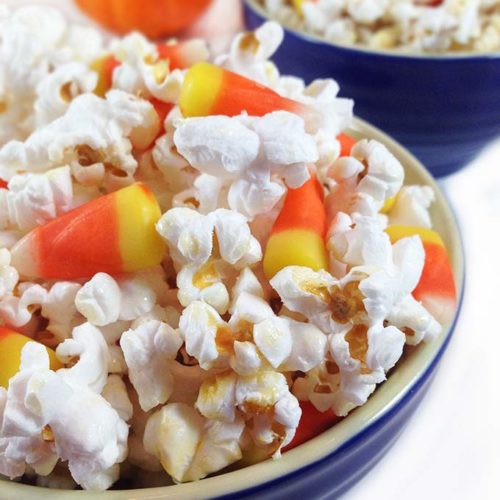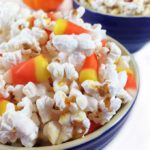 Print Recipe
Candy Corn Kettle Corn
Salty and Sweet festive fall treat. 5 minutes. For lunch boxes and class parties. Delight kettle corn and candy corn lovers of all ages.
Ingredients
1/2

cup

popping corn

3

tablespoons

vegetable oil

3

tablespoons

granulated sugar

salt

candy corn
Instructions
Add popping corn to base of stirring popcorn popper, distributing evenly.

Drizzle vegetable oil over the corn.

Sprinkle sugar over the oil and popping corn.

Cover and pop according to manufacturer's instructions.

Flip immediately when popping stops, as kettle corn can burn easily.

Stir and salt well.

Sprinkle in candy corn.

Eat immediately warm or store in an airtight container.
Notes
You can also pop this on the stovetop in a large covered stockpot. Heat oil and popcorn over medium high heat. When the first kernel pops, quickly sprinkle in sugar evenly and replace cover. Remove from heat when popcorn slows popping, then continue following Candy Corn Kettle Corn instructions.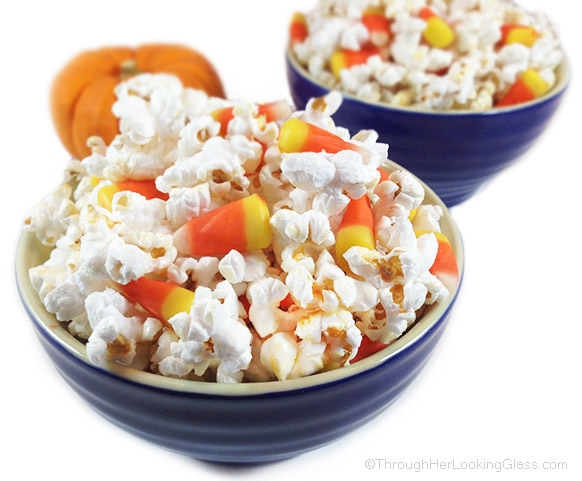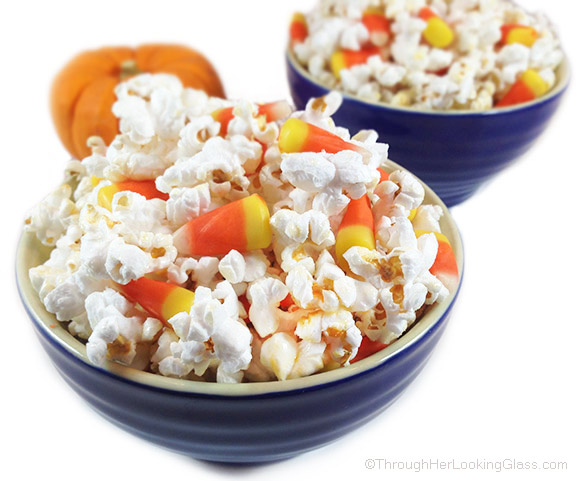 Candy Corn Kettle Corn
Another fall treat you may like: Peanut Butter & Chocolate Acorns