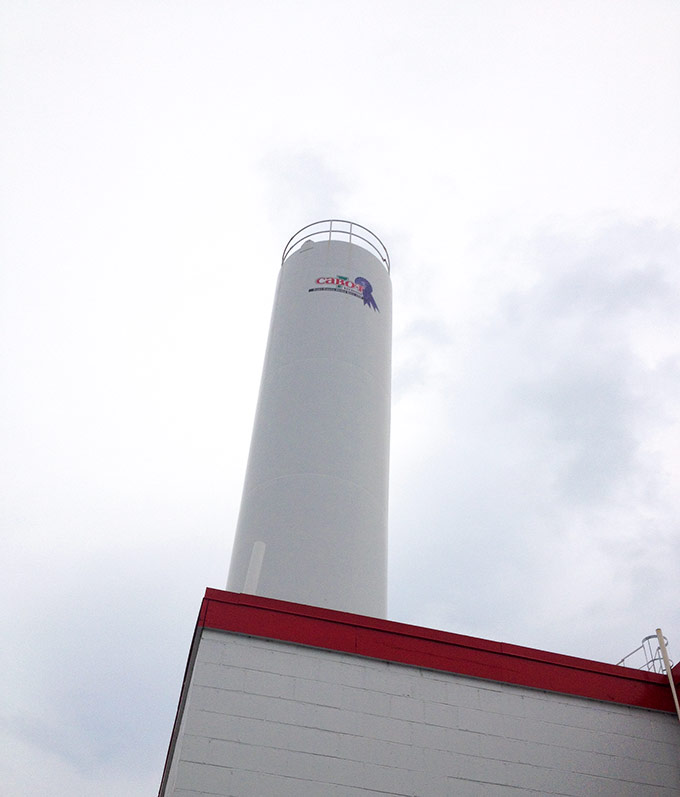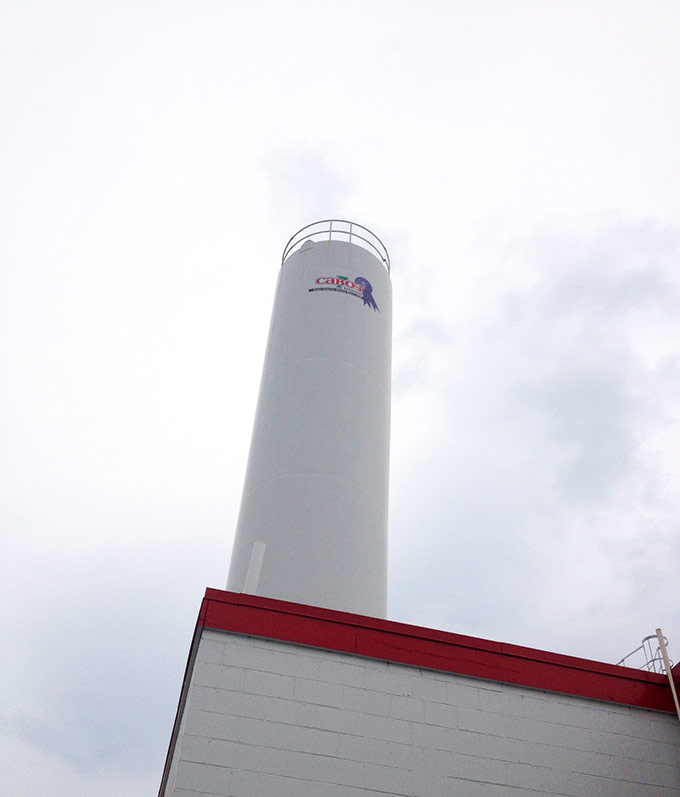 So last summer my boys and I stumble-tripped our way along windy Route 15 towards Cabot, VT. We were coming from my aunt and uncle's lake cottage in lovely West Danville, VT. It was a cloudy day, but the scenery and mountain vistas were still breathtakingly beautiful.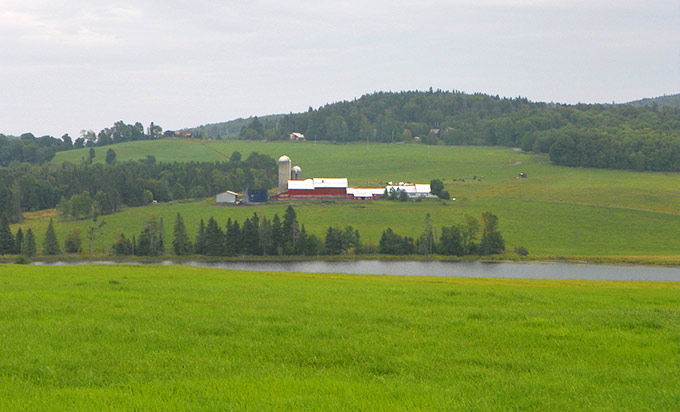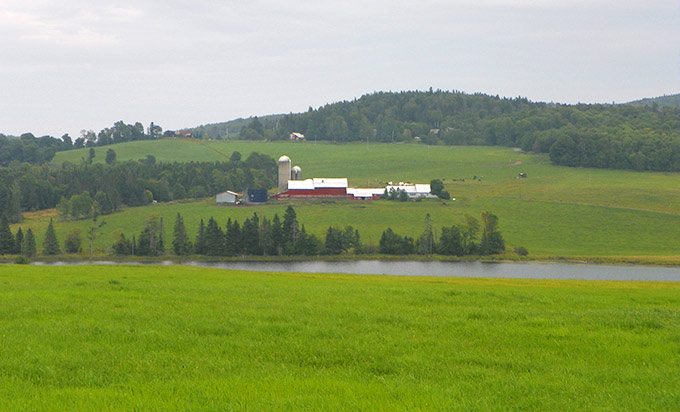 We passed the most photographed scenic valley in Vermont on our left. It's directly across the road from Al May's house.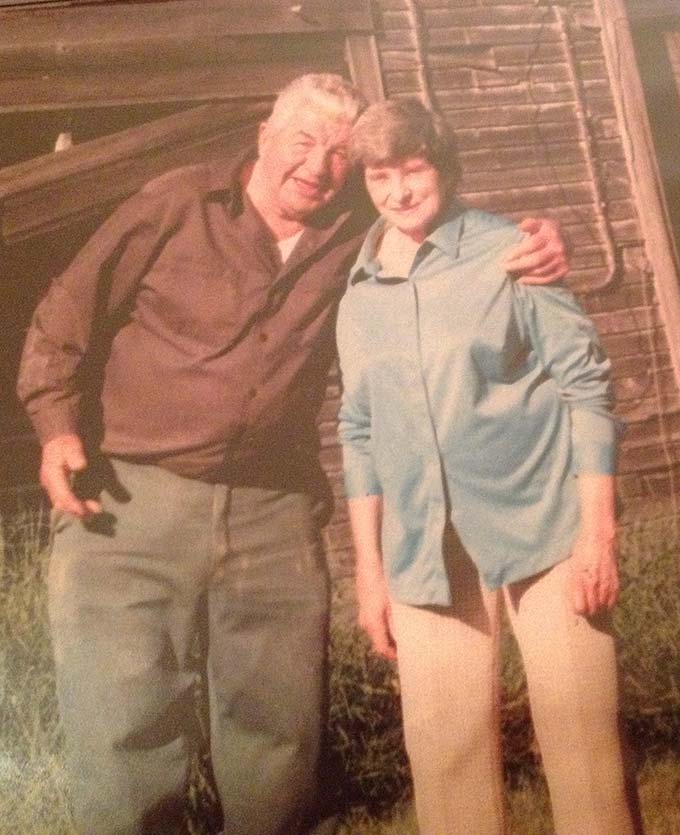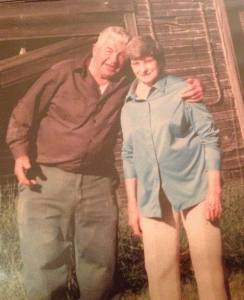 Who is Al May? Why he was the wonderful Man with the Derby Hat, an auctioneer in Cabot for nearly fifty years. Talk about a character! The stories he could tell.
I'll have to fill you in more another day. Sadly he's no longer with us, but he's pictured above with his dear wife Velma. Jon and I visited Mr. May and his barn when we honeymooned in VT in the summer of '93. I use the term visit loosely.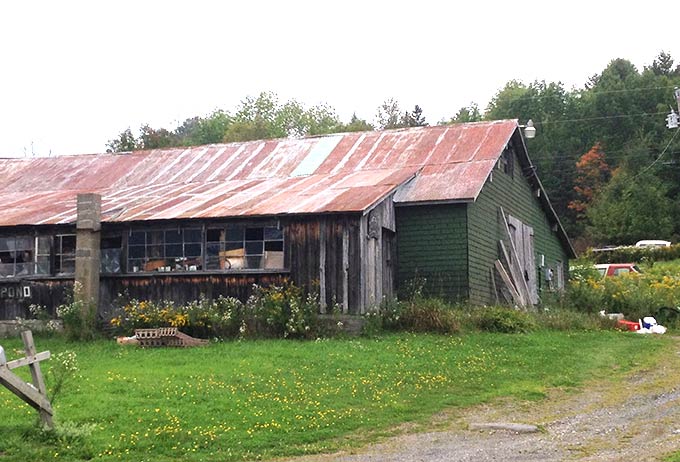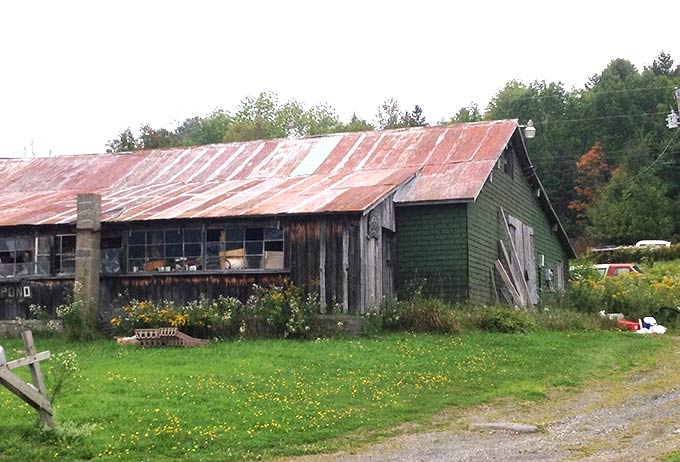 We picked through the floor-to-ceiling pile of for-sale antiques (and random junk!) in the ramshackle barn overflowing with leftover treasures from his auctioneer days. But that's a story for another day. (I will say, I'm so glad we had our '84 pick-up truck along!) We continued east on VT 215, rounded a few more bends and landed in Cabot.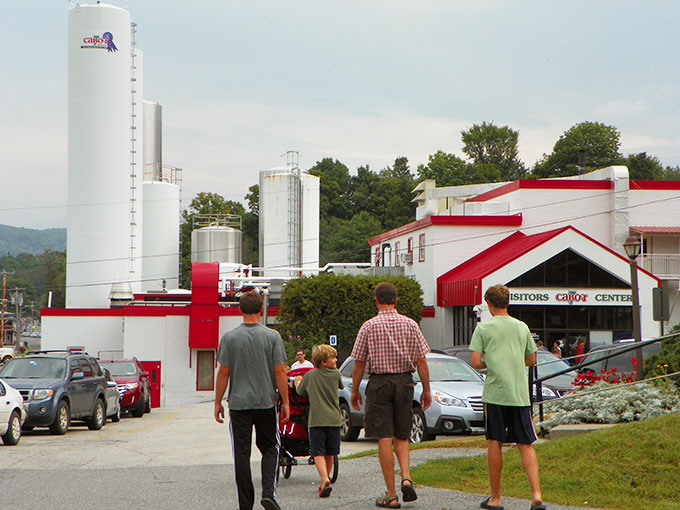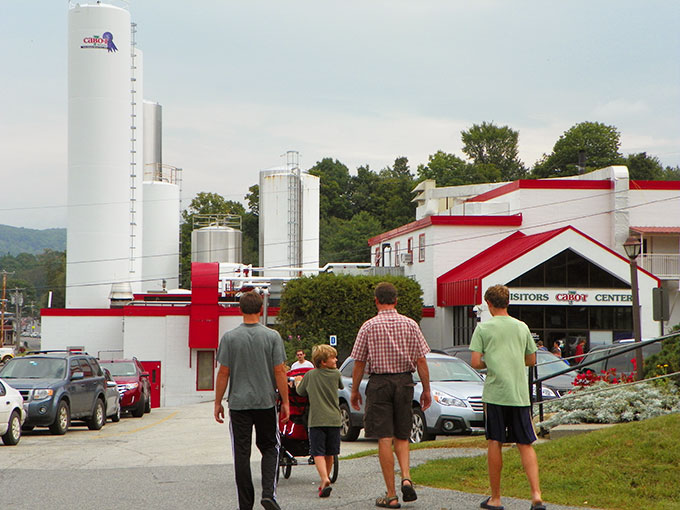 Just one more left turn and we arrived at Cabot Creamery.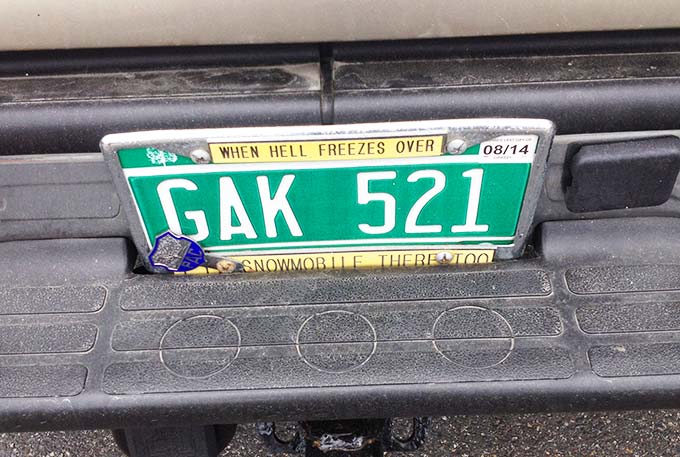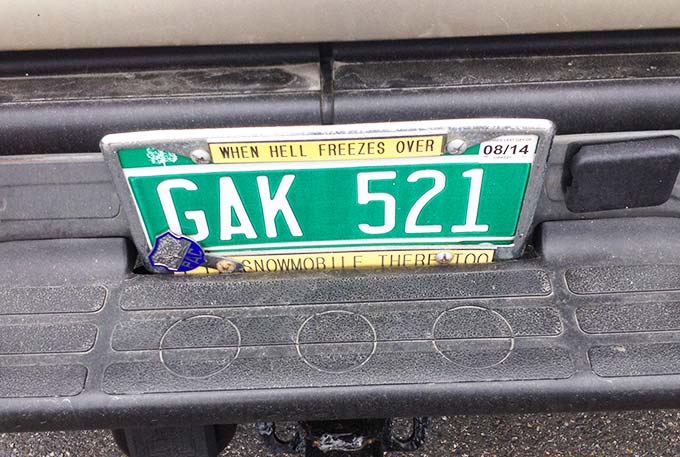 We saw this in the parking lot. (Vermonters take their snow-mobiling very seriously.)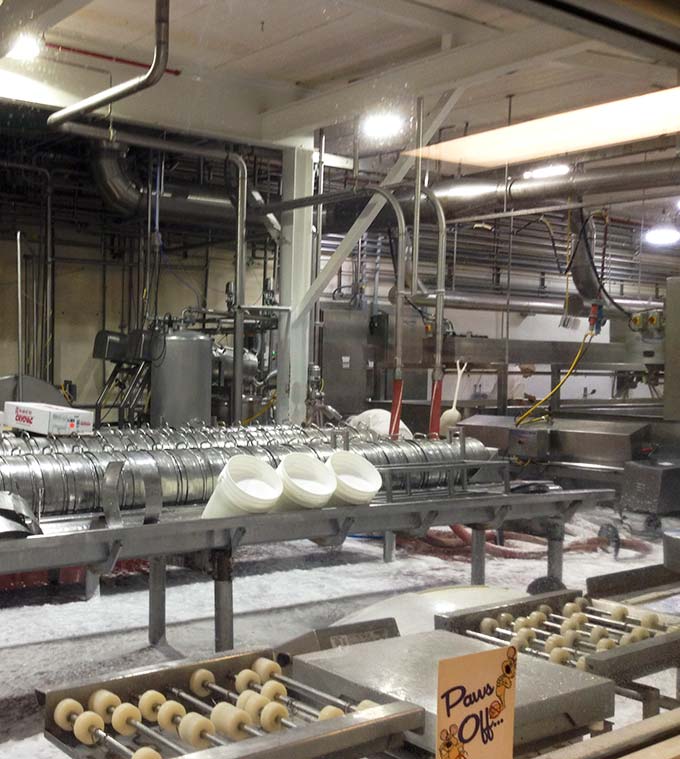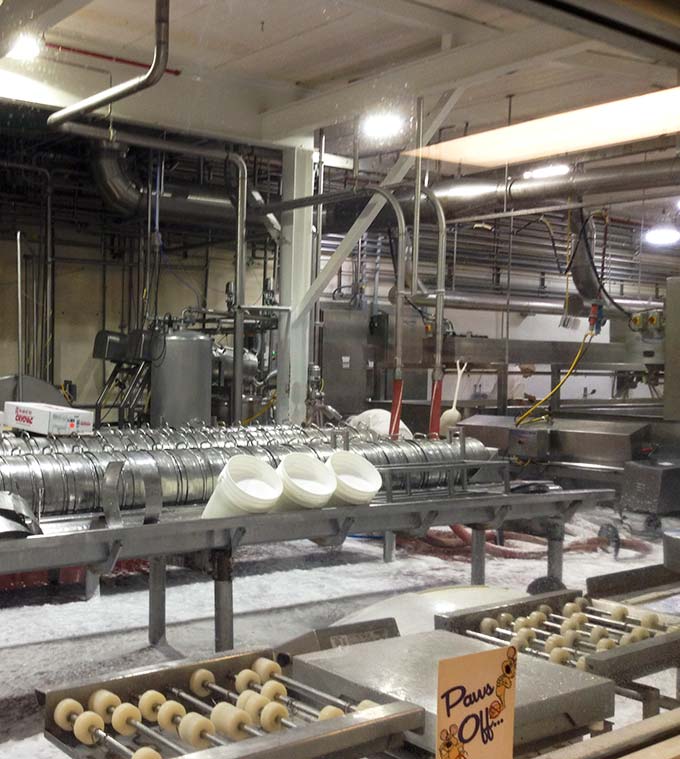 We  toured the Creamery. It was big, impressive. (And we obediently kept our paws off the windows.)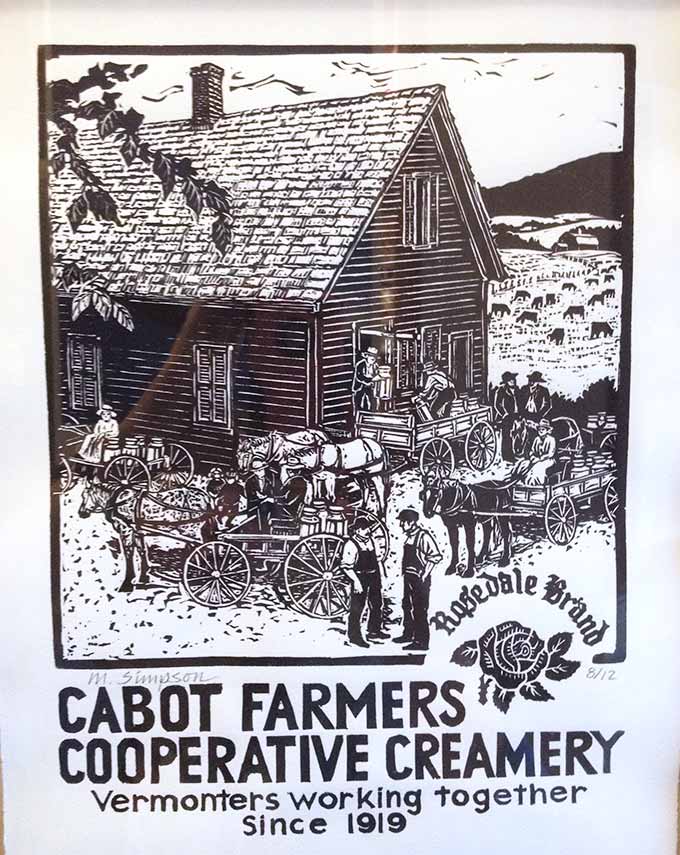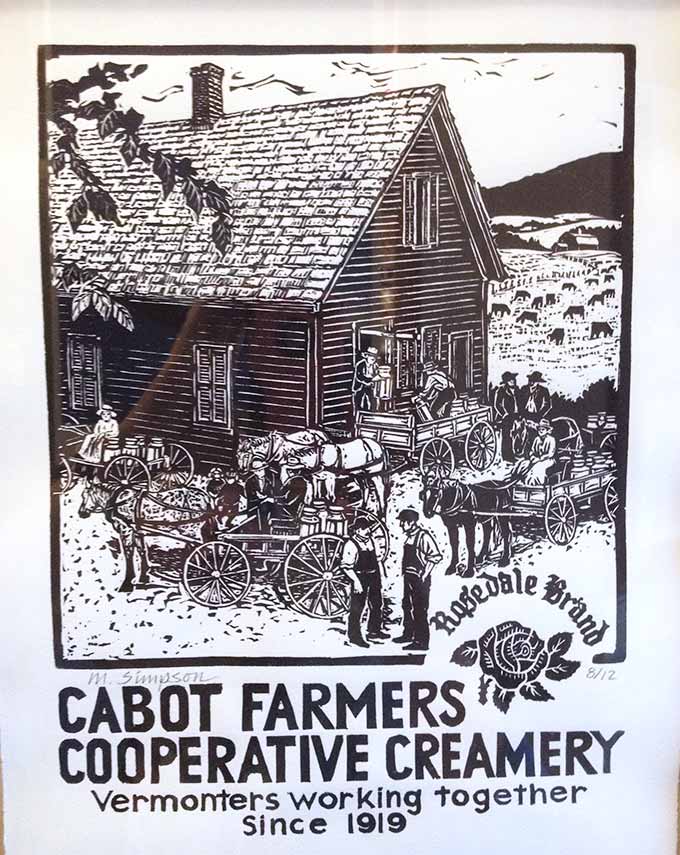 We were amazed by the ingenuity and foresight of the  dairy farmers who banded together back in 1919 as a Cooperative Creamery to ensure the survival of their dairy community. (It worked! And how.)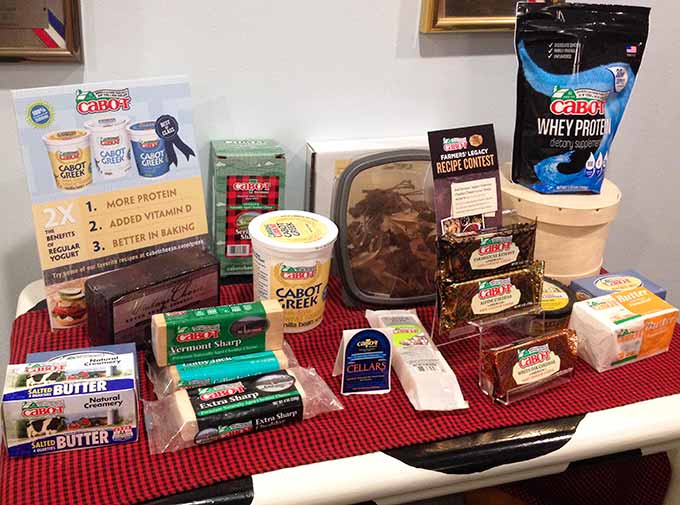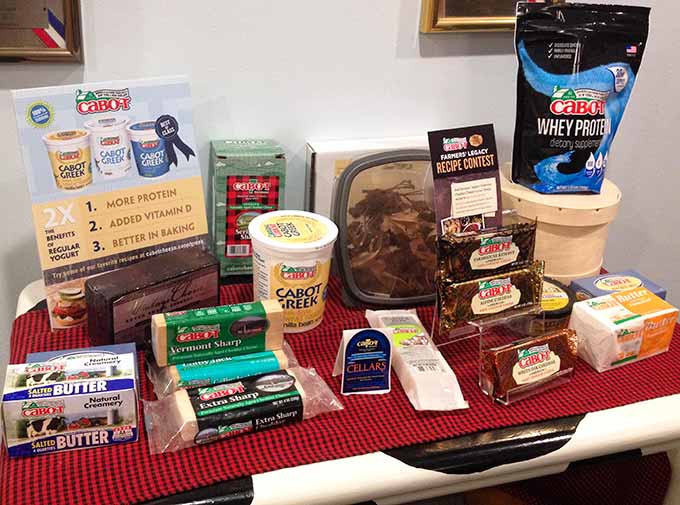 There are  so many wonderful dairy products in the Cabot Creamery store. Our favorite is the Artisan Cheddar Cheese, packaged in red wax. (Not  pictured here.) We sampled. And sampled. (And sampled some more!)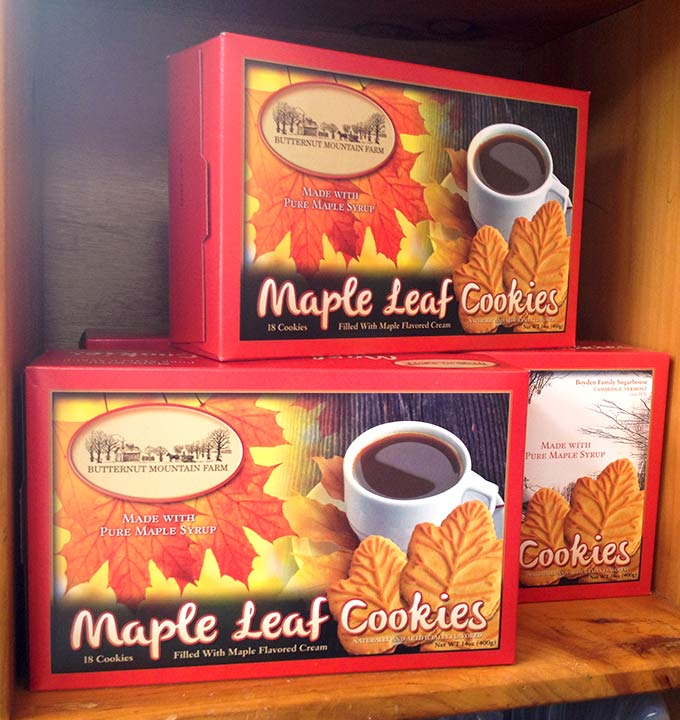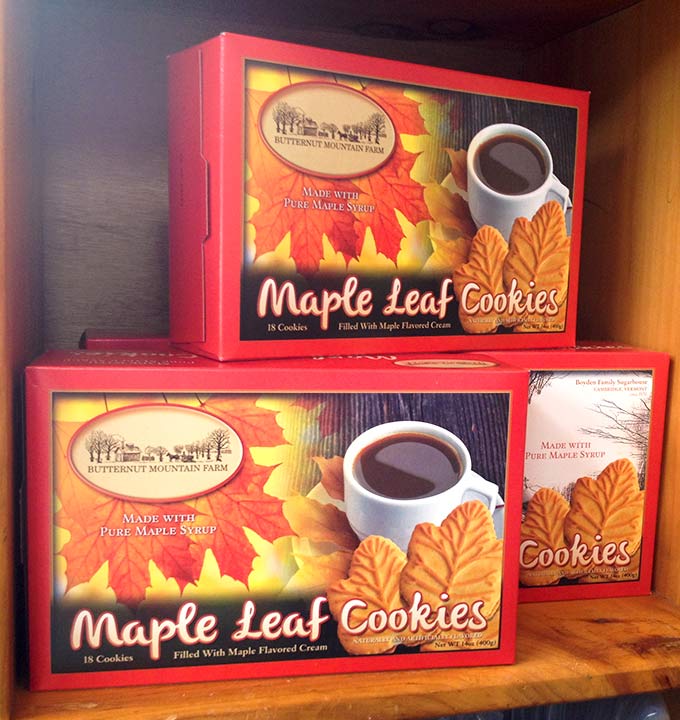 And then it was time for dessert. Have you ever had one of these incredible Butternut Mountain Farm Maple Leaf Cookies? They are absolutely amazing. Even more so with a hot cup o' joe. If you love maple syrup, these are the cookies for you.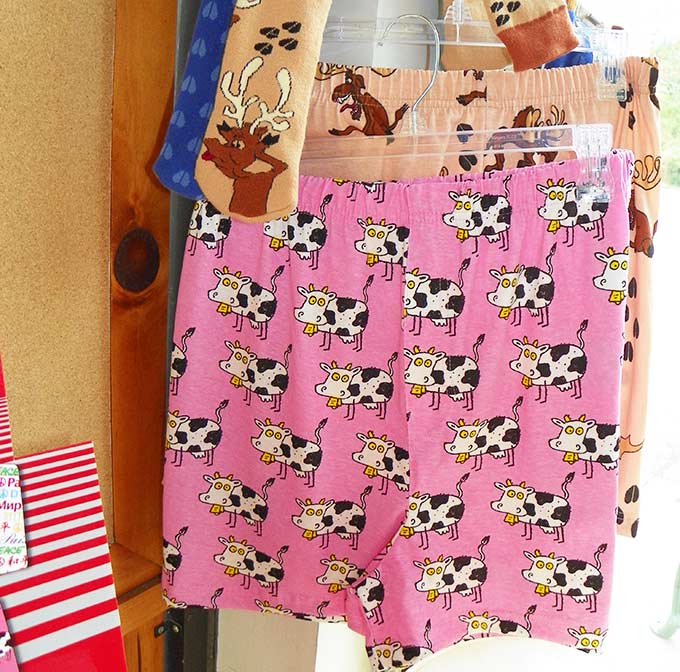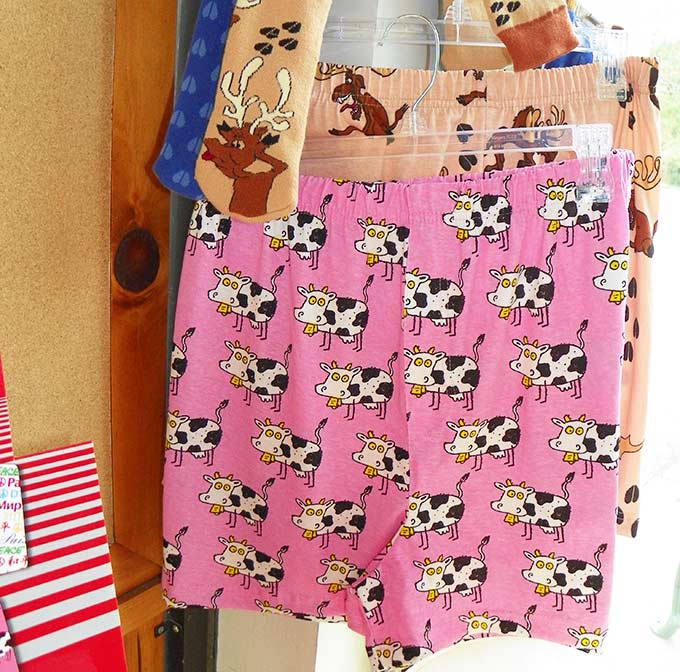 And if you've been searching high and low for a pair of men's hot pink moo-moo boxers, you can find them here! (None of my boys seemed interested.)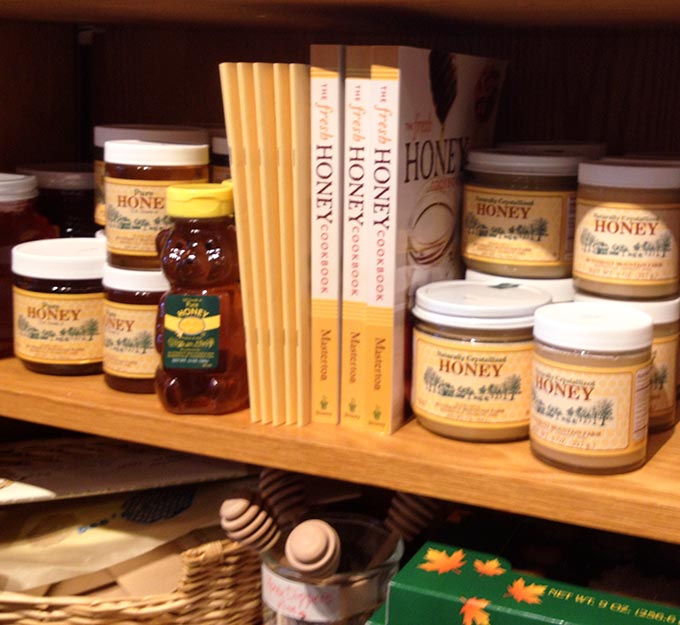 They also have a wonderful selection of organic honey products. Mmmmm.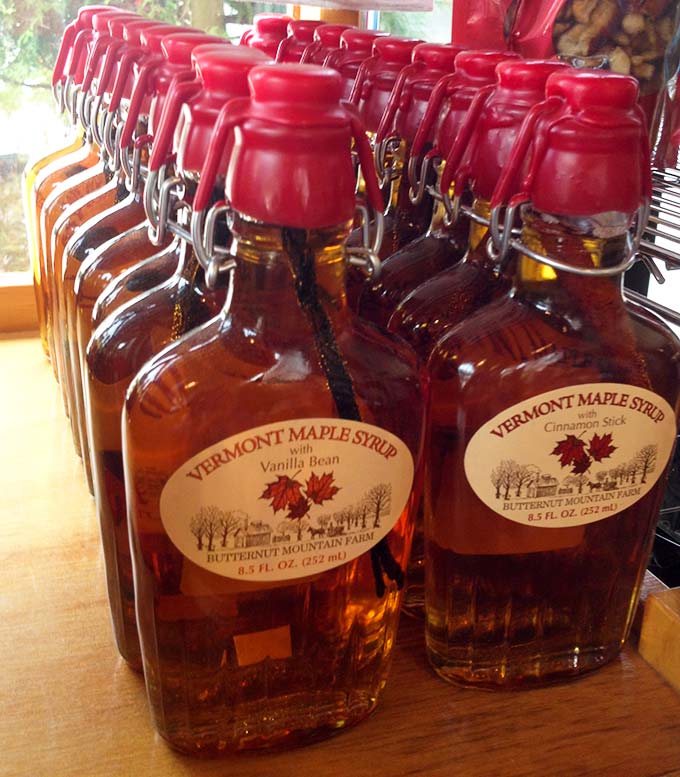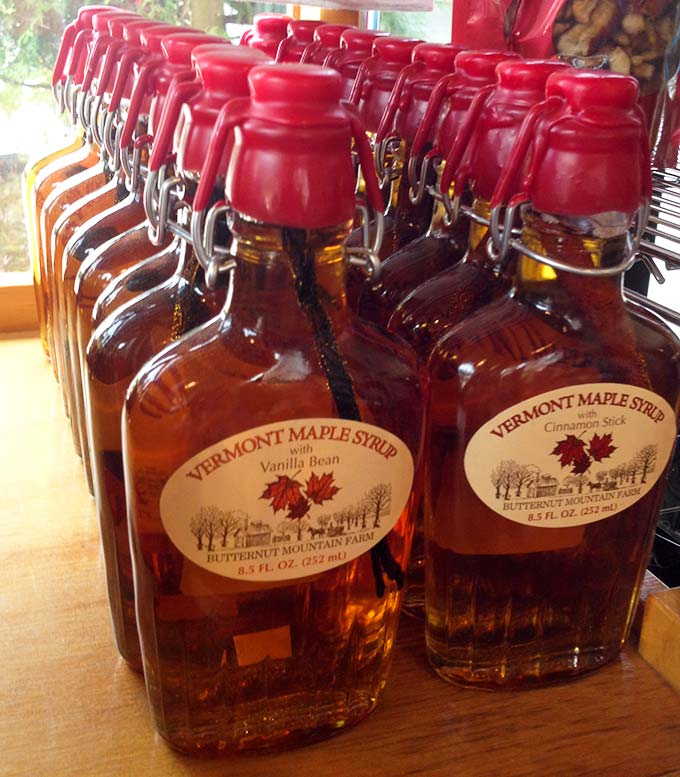 Bar none, my favorite product in the store was the Vermont Maple Syrup with Vanilla Bean from Butternut Mountain Farm.  I took one taste, shut my eyes, opened them again. My feet were still firmly planted on earth. The essence of vanilla beans combined with maple syrup is heavenly. I loved it so much that I came home and researched bottling some myself. I'm very excited to share that simple recipe with you very soon. (Hint: it would make a great Christmas gift.)
We had such a wonderful visit to the Cabot Creamery. I hope you get to visit someday.  http://www.cabotcheese.coop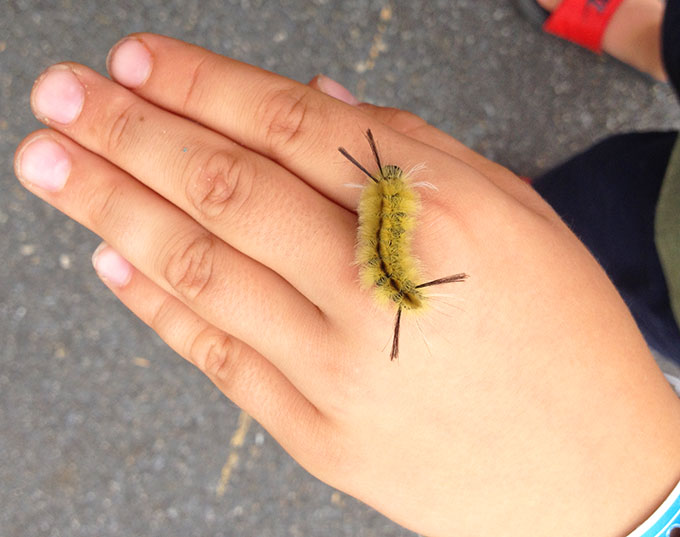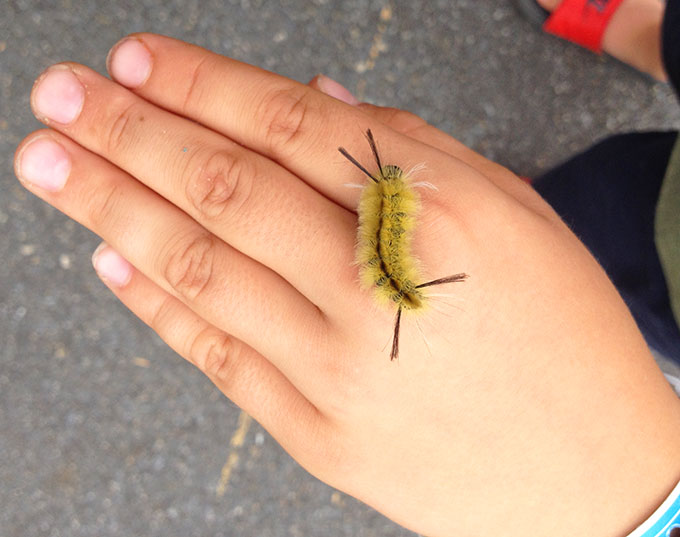 As a bonus, we found this cute little furry guy in the parking lot on our way out!
Do you have a wonderful Vermont memory? Please share in the comment section today! (Especially if you saw a moose!)