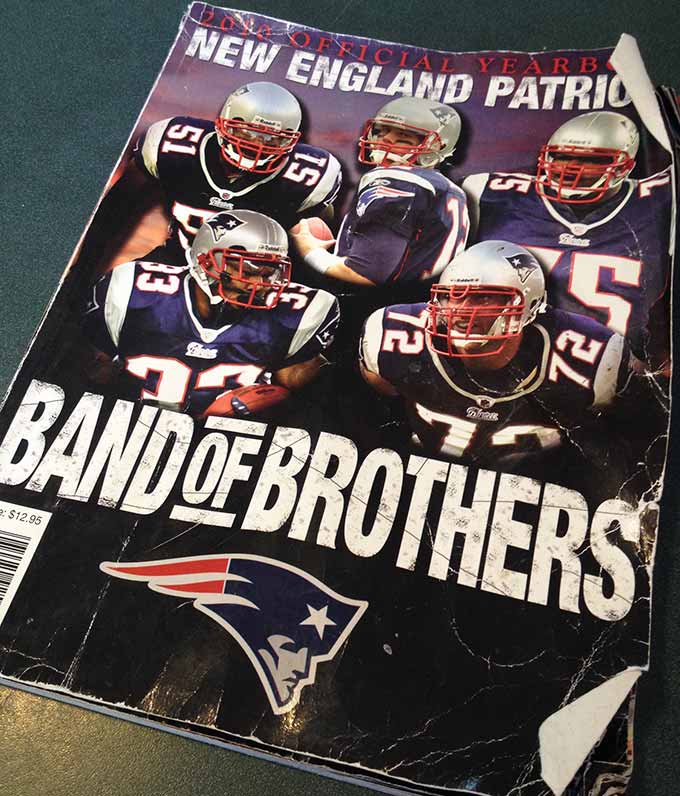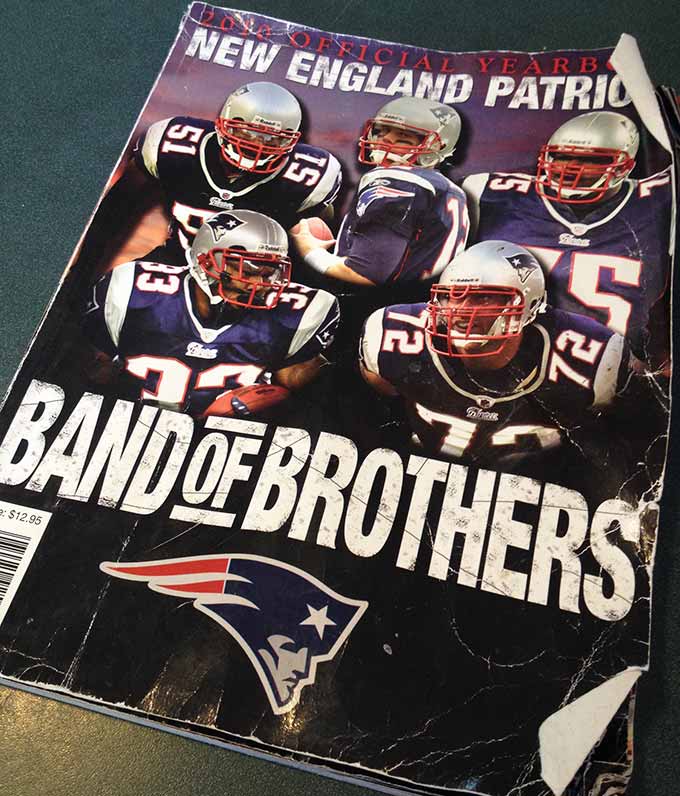 Today was an ordinary day, like a lot of other Sundays around our house in the last few weeks.
We went to church.
And it snowed.
In that order.
Now that the Superbowl is history, we have one disappointed little football fan on Sunday afternoons. Hudson, is one of the guys. (He's our youngest, has Down syndrome.) He loves a good football game, particularly the Pats.
Biggest Little Fan by allie taylor
We started noticing it last year. Every time the Patriots played, he was out there in the living room with the rest of the guys, right up at that TV, clutching the lip of the armoire, cheering. Yelling. It wasn't always intelligible, but it was animated, loud. He's one of the guys.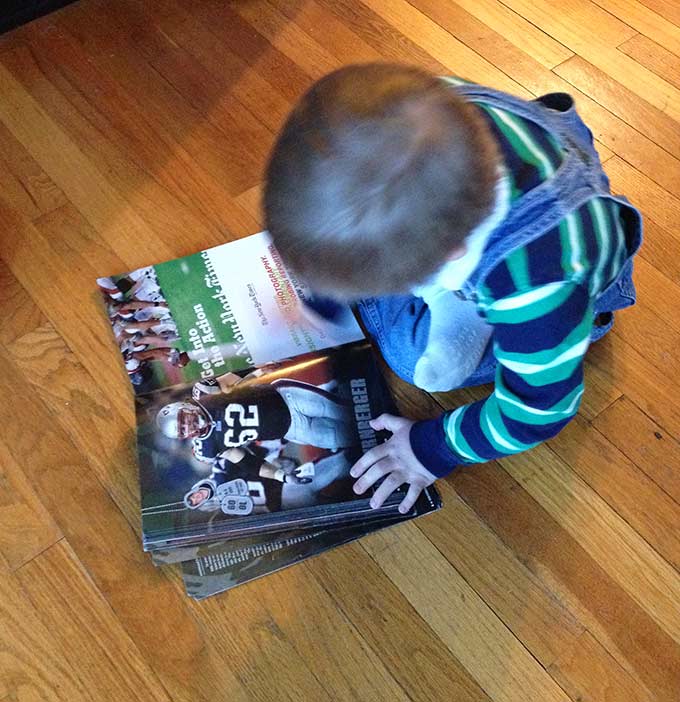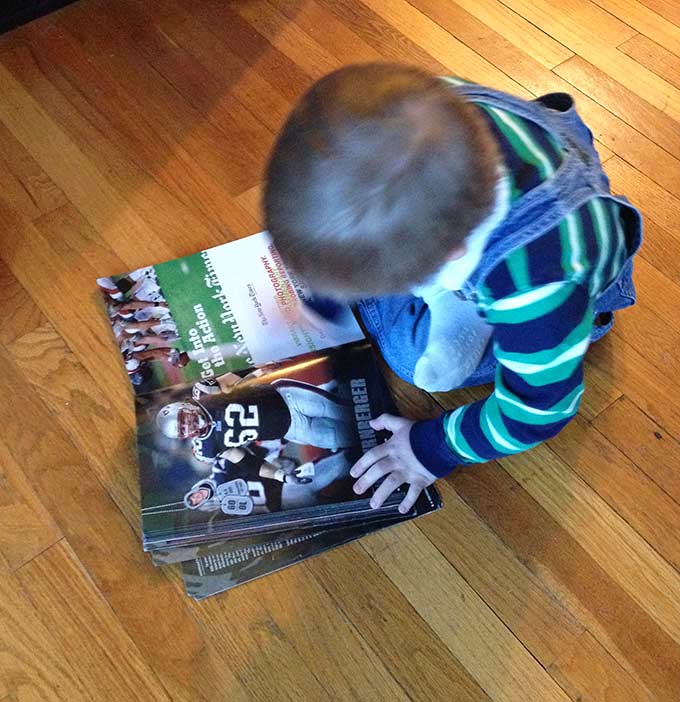 Then we noticed him with the old 2010 New England Patriots  yearbook. He'd set up in a quiet corner, tuck his little legs up underneath, slowly leaf through. Then start back at the beginning, go through it all over again, savoring each page. He adopted it as his own, especially loved looking at the individual player pictures in uniform. I think he's a Tom Brady fan. (Or maybe that's me?) Well that little yearbook got water-stained, dog eared, torn. Mostly by Hudson, from frequent use.
So the Superbowl came. It was Sunday afternoon, Jon went out to get some goodies for the guys for the game. Including Hudson. He gets home, calls Hudson over. Hudson comes running.
"Hudson my man, I have something special for you."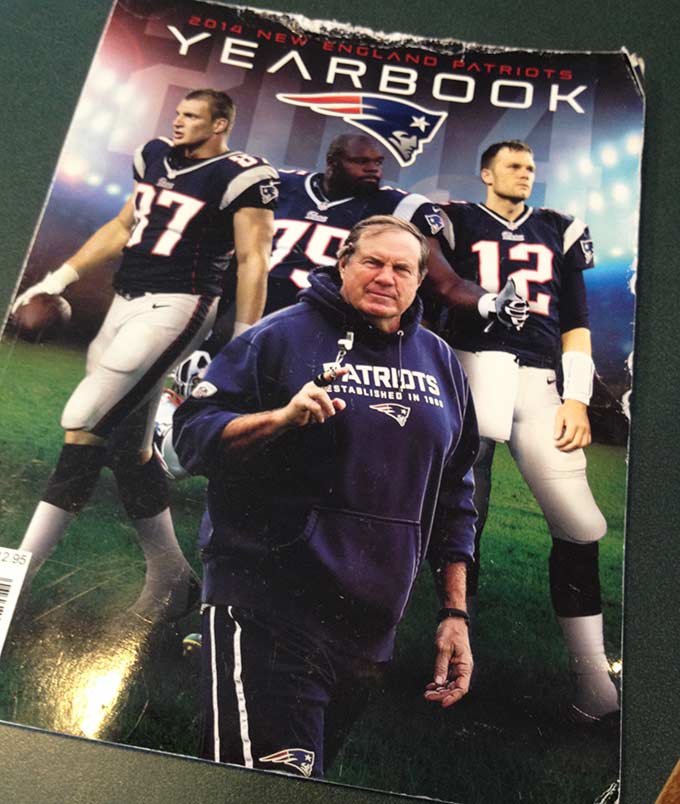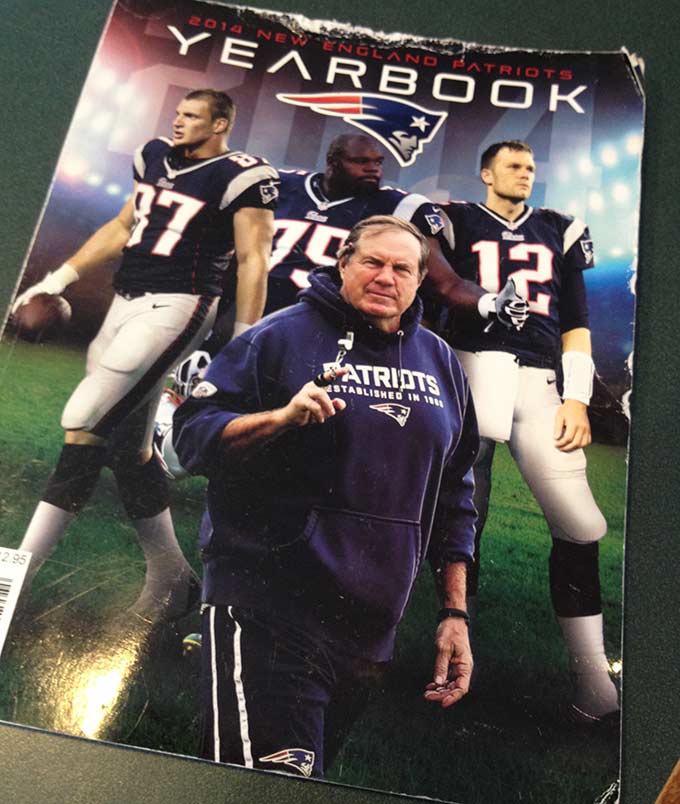 He pulls out of the grocery bag a brand new 2014 official New England Patriots yearbook. The one with Bill Belichick on the front cover, ear-tucked pencil, whistle twirling. Presents it to Hudson. I really wish you could've seen Hudson's little face, the wonder, the excitement, the joy. Two little hands reaching out to receive that very exciting gift. Priceless.
So football's over this season, no game today. But I come across Hudson's new yearbook on the kitchen counter. It doesn't exactly look new anymore.
"Hudson, Hudson…look what I found!"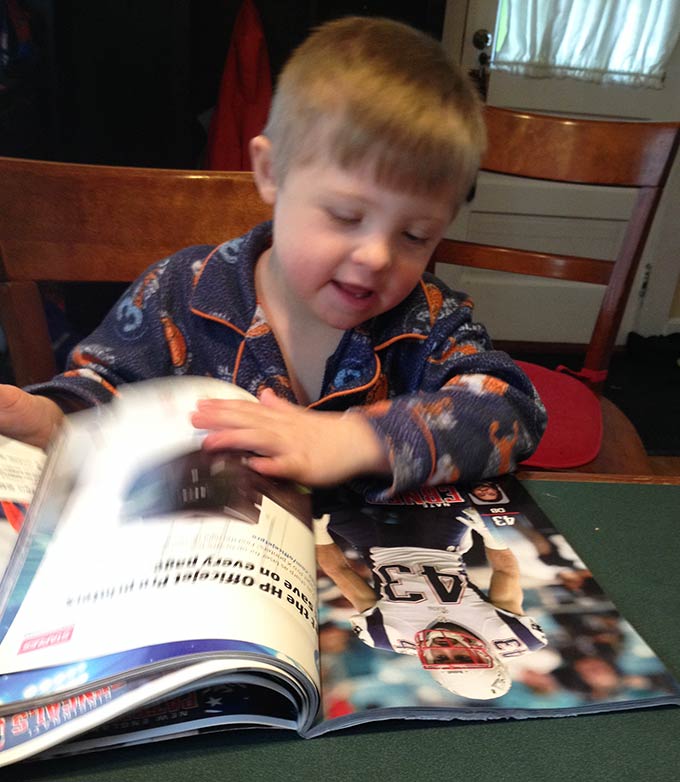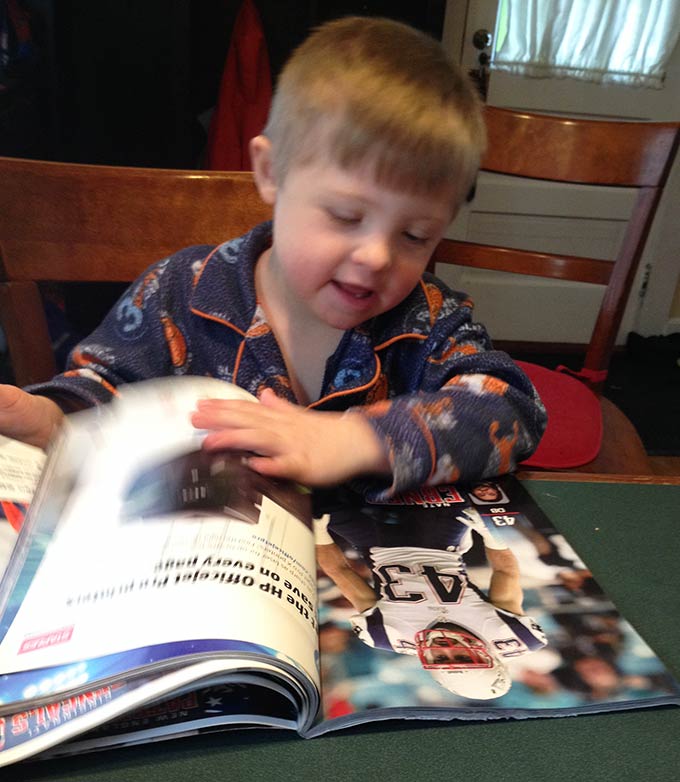 I hand him the 2014 yearbook. He chortles, takes it quick with both hands. Says, clear as a bell, "book!" Did you hear me? Don't mean to be redundant, but HE SAID BOOK! It's just that he's never said the word book before. So we all cheer, we're so excited. We try, but he won't say it again. Little stinker.
Today was an ordinary day, like a lot of other Sundays around our house in the last few weeks.
But it was also extraordinary.
You may also enjoy: Glimpse of Sunshine