Put your hands together 👏 for RxSaver by RetailMeNot who #sponsored this post How to Find the Best Prescription Discounts, supporting Through Her Looking Glass. This post includes tracking links. For more information about tracking links and how to opt out, please visit All About Do Not Track prior to clicking any links found in this post. All opinions and content are my own.
If you know me at all, you know I love saving a peso. (Or five.) Recently I came across a fantastic way to save significant money every month on prescription drugs, putting me in charge of what I pay at the pharmacy counter. To Find the Best Prescription Discounts, just plug basic information into the search engine at rxsaver.com or on the app. It's that easy! Convenient and free, now I use RxSaver.com monthly and save up to 80% off!
Save Up to 80% on Prescription Drugs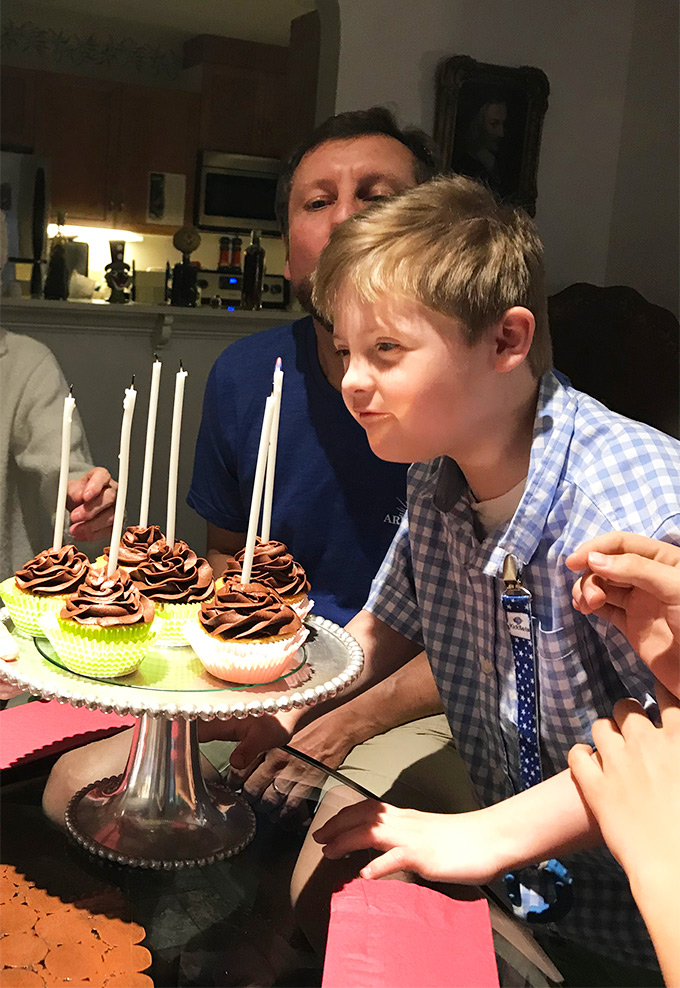 As many of you know, Jon and I and our older boys are caregivers for our little guy Hudson who has a dual diagnosis of Down syndrome and autism. It's hard to put into words just what that entails on a day-to-day basis, but I'll try.
I'm no stranger to disability. My oldest sister Elisabeth also has Down syndrome. We just celebrated her 52nd birthday in May. I can't remember a time when our lives weren't affected by disability in some way.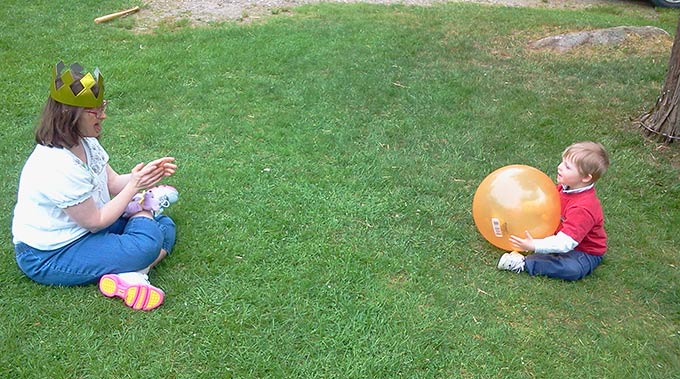 Hudson and Liz playing ball at her birthday party a few years ago…
So Hudson's nine years old, but developmentally he's around three. He's still in pull-ups day and night and is non-verbal. He has a speech device so he can pick what he wants for breakfast or which video he wants. But more significant communication is pretty limited. As you can imagine, this can be frustrating, but we all pull together as best we can.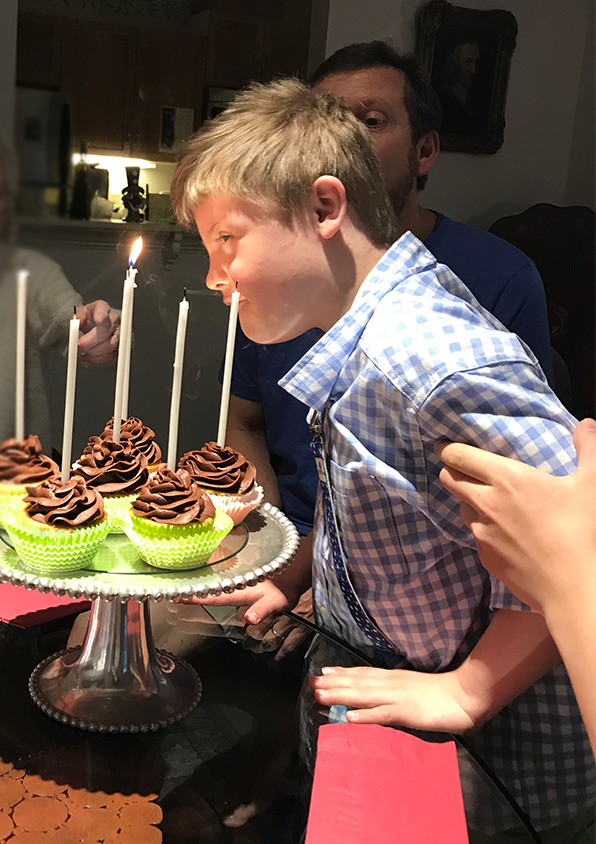 Hudson blowing out the candles for the third time on his birthday. Note he has zero interest in sampling the cupcakes. It's all about the singing and candles.
Thankfully Hudson is cute as a button and that greatly helps his cause. Most days the blessings far outweigh the challenges, but there are the occasional days when things get pretty crazy.
Hudson is considered a bolt risk, meaning that at any time, he might decide to run. This is pretty common in children with autism. And when he runs, he won't look back or respond to his name. As you can imagine, that can be beyond scary in a parking lot or near the road. That's why we hold his hand tightly and keep a handicapped placard at the ready to dangle from the car mirror. It's especially helpful for getting him into doctor and therapy appointments safely.
So one cold, snowy afternoon last winter, I parked in the handicapped spot right outside his therapy building. We entered through the sliding glass doors and Hudson pushed the elevator button as usual. I'm not sure if I've mentioned here that Hudson is not disabled when it comes to being naughty. As we waited for the elevator, he stared me down, then poked out his little tongue, threatening to LICK the elevator button. Of all the horrible things. I eyed him sternly and shook my head.
That's when I heard the accusing voice: "You really shouldn't park in a handicapped space if you're not handicapped."
Really? My jaw dropped as I looked back for that split second. A young mom hauling an infant seat, with an adorable little boy in tow was passing through the lobby behind us. I locked eyes with her. "I'm not handicapped," I said quietly, "but my son is." I nodded at the large sign on the wall: "AUTISM THERAPY, SECOND FLOOR"
My eyes were averted for that split second, so I'll never know whether Hudson licked the elevator button or not that day. Because as I turned back, the elevator doors were meeting in the middle and Hudson was gone. I whirled around, raced for the stairwell and dashed up two at a time, hoping to find him on the second floor.
The good news is that Hudson's autism makes him a creature of habit. He'd actually pushed the correct floor button and taken the elevator by himself to the second floor. When I found him, he was standing in the hallway by the elevator doors, the picture of innocence. Thank you God. My heart rate began to recede and I brought him to his classroom, then took a deep breath as I retrieved his missing backpack from the elevator. I thought about finding that mom and giving her a piece of mind. But then I thought better of it. The truth is, I need every single remaining gray cell. (!)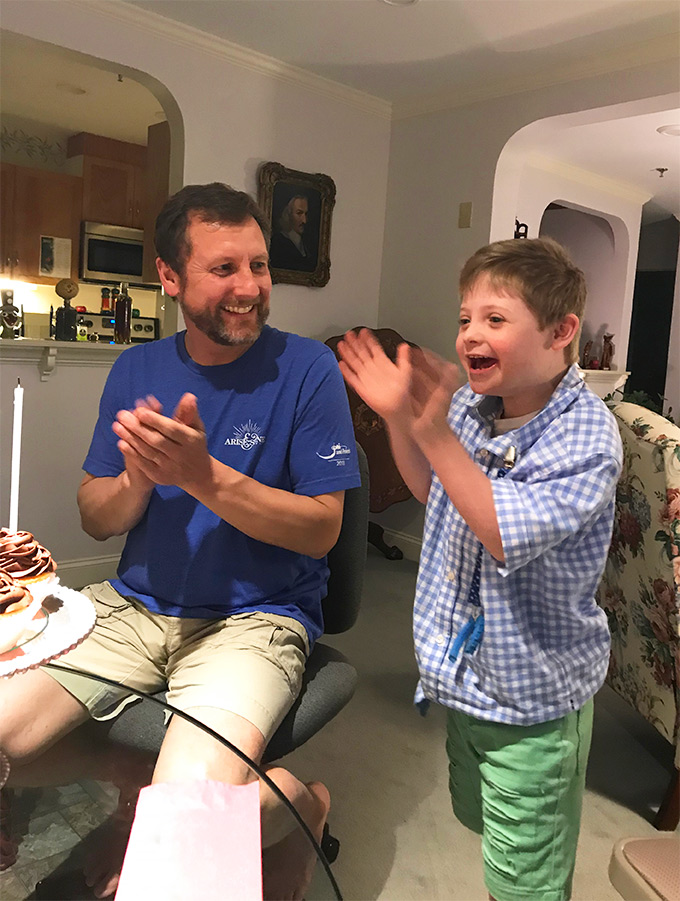 Every extinguished candle is cause for great celebration! On birthdays we blow out candles all day long, so tall candles are required!
Life can throw some unexpected punches and surprises. And whether you deal with disability or not, one can never know what a day will hold. Or an hour, for that matter. That's why I'm SO grateful for anything that saves me time, frustration and money. RxSaver by RetailMeNot is a shortcut that does just that. 

How to Find the Best Prescription Discounts: RxSaver
Just a few weeks ago I was refilling my allergy medicine. I usually pay $43 monthly out of pocket for it. So I downloaded the app on my phone, then plugged in my zip code and the name of my prescription. RxSaver directed me to the pharmacy that I always use, but gave me a coupon that discounted my medicine to $10.01. Yes!!!!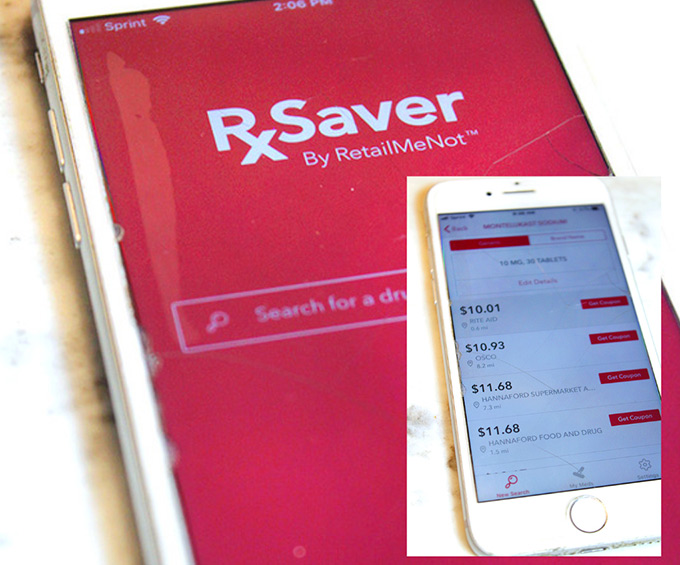 At first I wondered if it could be a mistake. So I called in my prescription as usual, then showed the RxSaver coupon on my phone to the pharmacist. (You can also use the RxSaver site at home and print out a coupon.) Guess what? I saved $33 and you better believe I was ecstatic. (I can do a lot with an extra $33.)
So I really hope you'll try rxsaver.com for yourself and start saving money too! You don't need a membership or password or any personal information. (Passwords are the bane of my existence.)
Just enter the name of your prescription and zip code, then compare prices and choose the best price/location for you. You save money whether or not you have health insurance. I know you'll love using this great money saving tip! (You're welcome.)
Follow RxSaver by RetailMeNot on Facebook for more money saving tips!