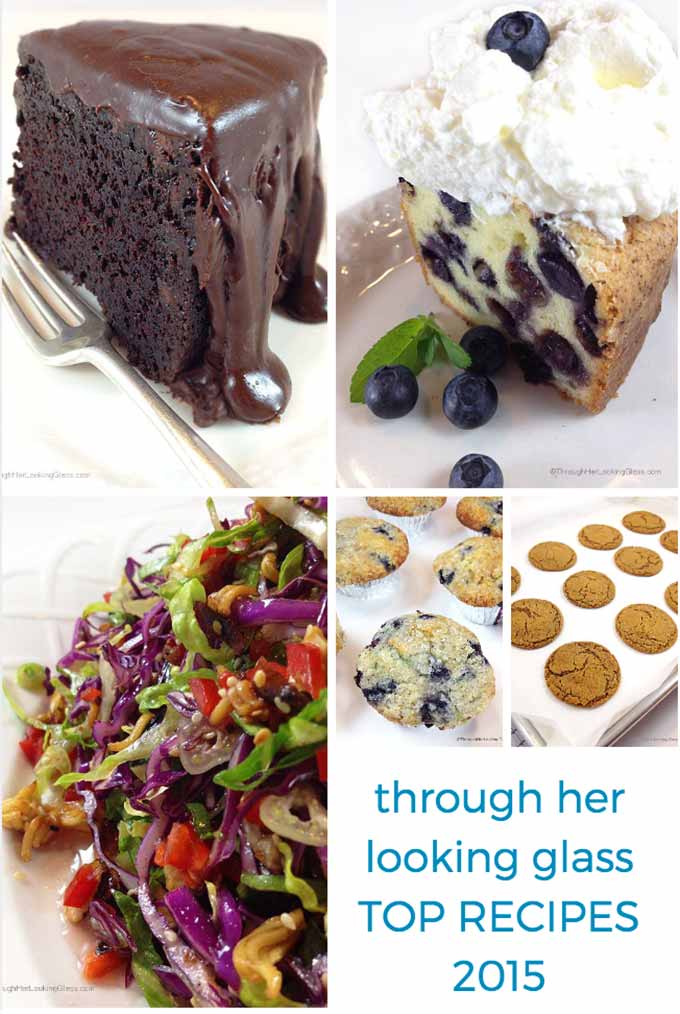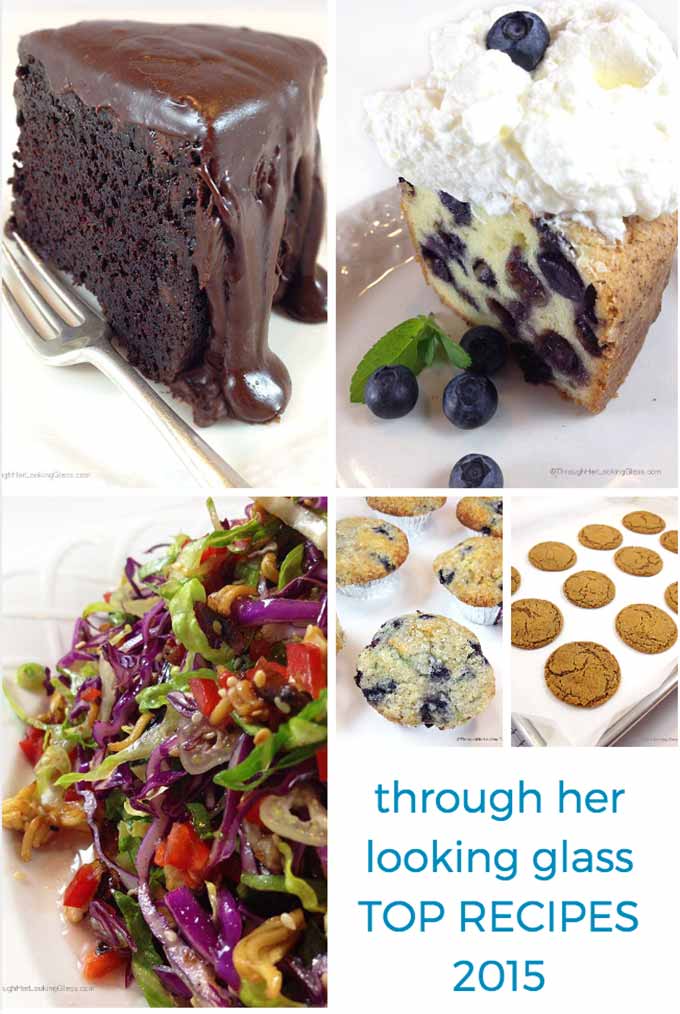 Hi friend, hope all's well with you today. It's almost time to ring in 2016, and hard to fathom 2015 is nearly over. Taking a quick moment here to say a heartfelt thanks to each of you for your love, support and encouragement this past year. I'm grateful for all I've learned, the wonderful people I've met and precious friends I've reconnected with along the way during my first year of blogging. It was a big learning curve and an exciting journey. Thanks for coming along for the ride.
Today I'm sharing the Top 2015 Recipes from Through Her Looking Glass. Maybe you missed a few along the way or are curious which recipes took off on Pinterest and social media this year.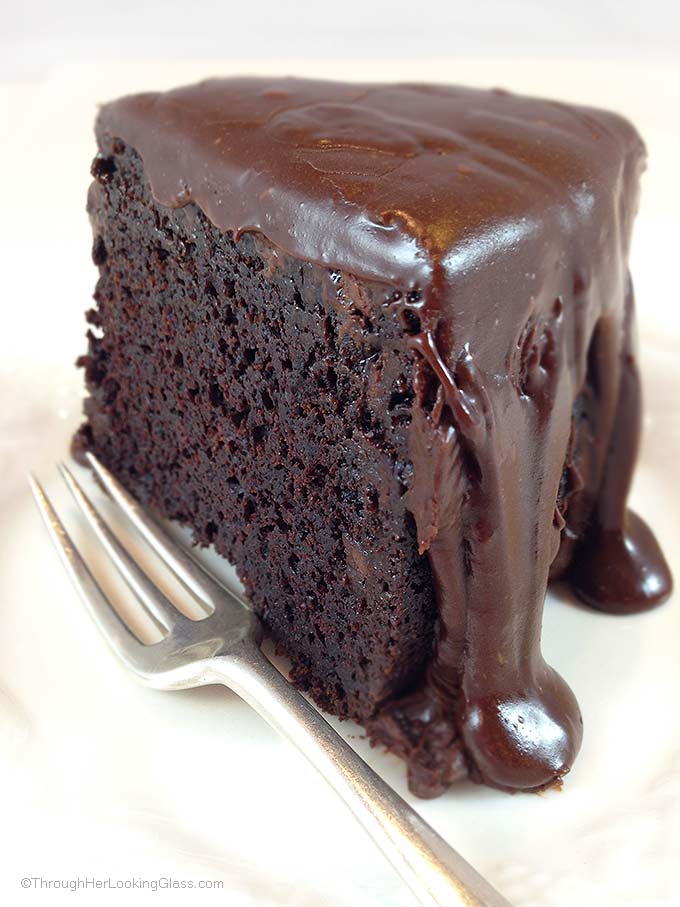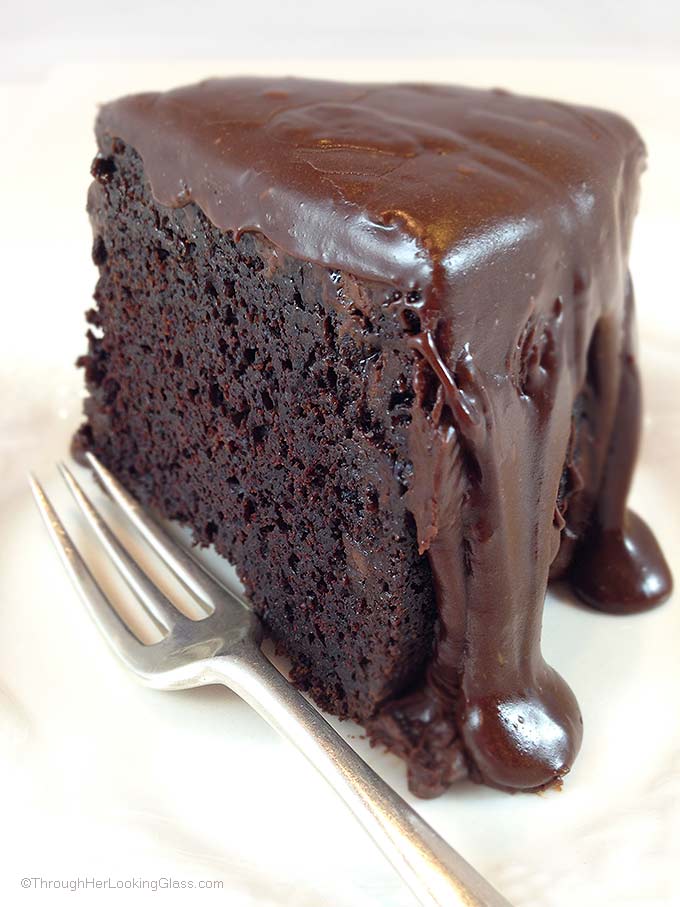 The Famous Brick Street Chocolate Cake was the top viewed recipe here in 2015, and was given to me by a southern friend who regularly makes this cake for the local fire and police stations in town. It's also served at the Brick Street Cafe in Greenville, SC for $5 a slice. Linda told me this recipe would make me famous. (She may be right!) This is the best chocolate cake I've ever tasted.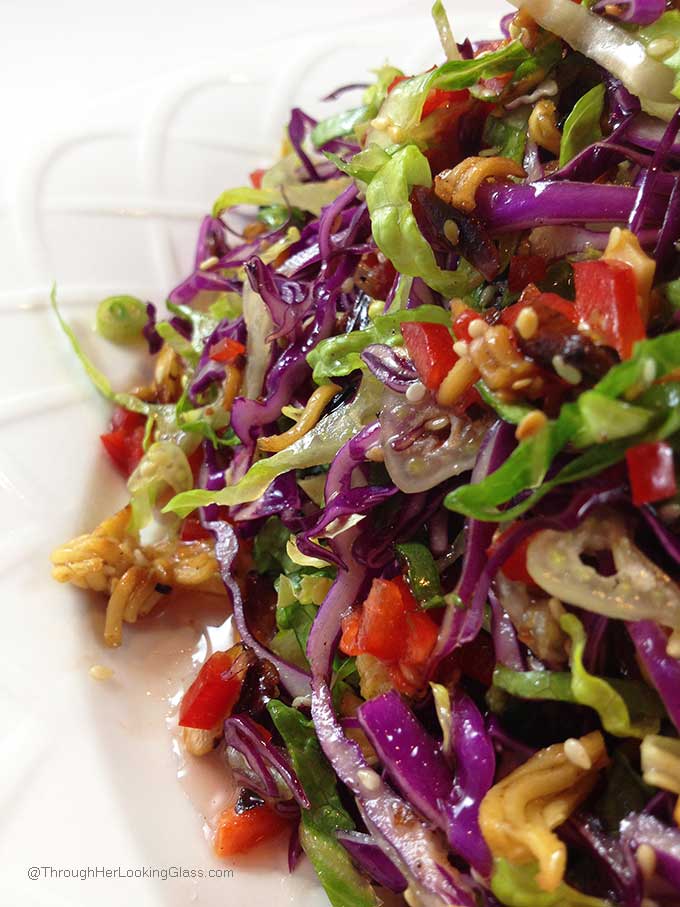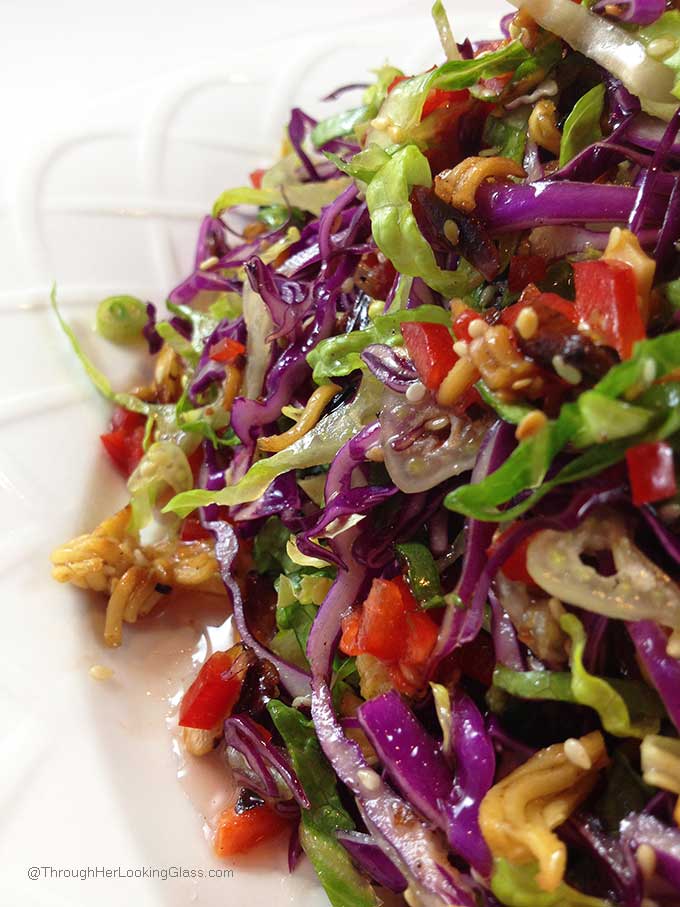 This pretty Crunchy Asian Salad came in second place in 2015 and I can see why. The bright colors and tangy flavors blend perfectly with the cabbage, toasted sesame seeds and ramen noodles. Crunchy, sweet and addictive. This healthy salad is the perfect year round side dish and adds vibrant color to any menu.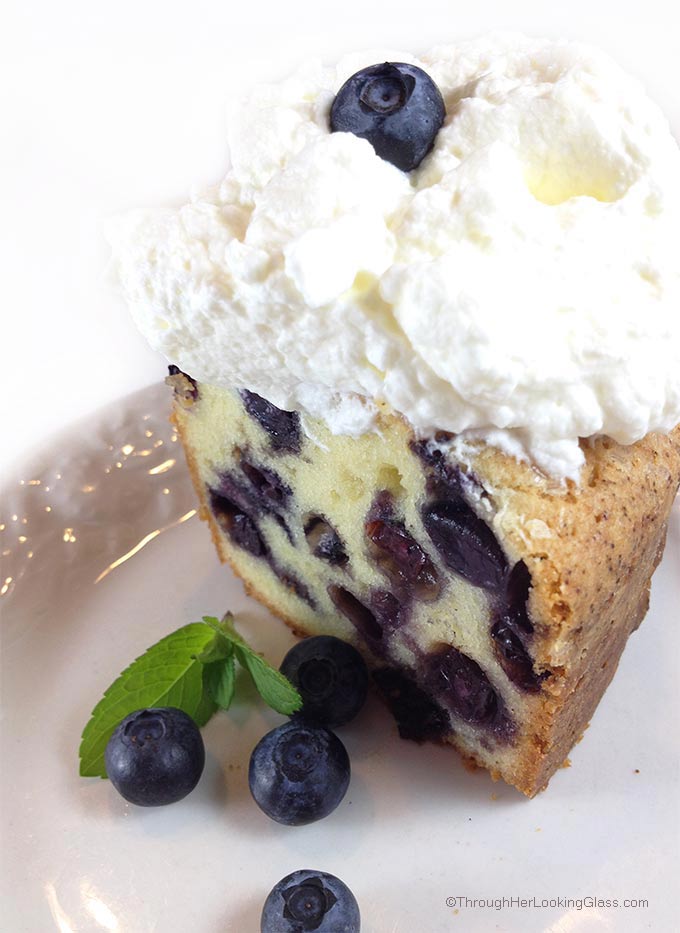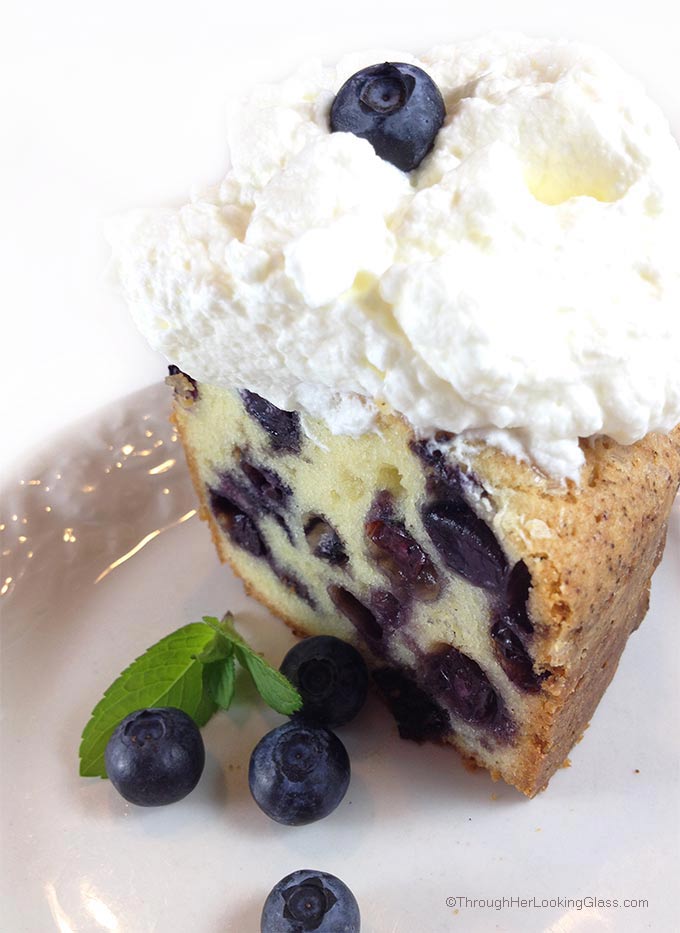 This Blueberry Pound Cake came in at #3 on the blog. I'm such a blueberry lover and blueberries are a New England thang. (Yeah I meant to say that.) My boys and I pick pounds and pounds of blueberries each July to make jars and jars of blueberry jam, blueberry muffins and this Blueberry Pound Cake. You can't go wrong with fresh butter, sugar, pure vanilla and blueberries. This dense and buttery pound cake is packed with plump, juicy blueberries. A dollop of whipped cream on top is utter bliss.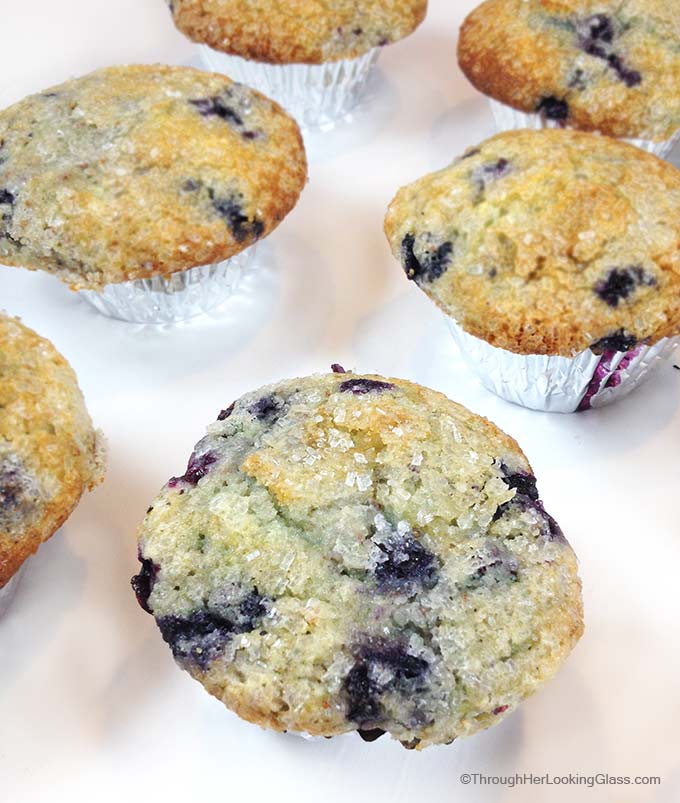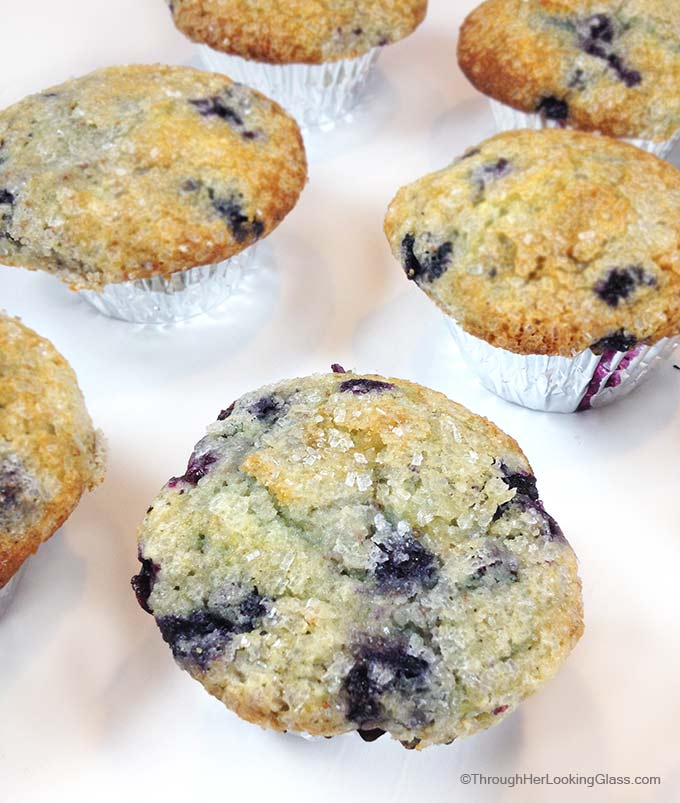 Coming in at #4 are these  Jordan Marsh Blueberry Muffins. The fancy sugar-crusted muffins are legend in New England and the Boston area, and were baked at the Jordan Marsh department store bakeries for decades. Sadly Jordan Marsh is no longer in business, but these scrumptious muffins bring back the memories, tastes and wonderful smells of a by-gone era. This recipe is the original and you won't be disappointed with these gigantic blueberry muffins.
A December 2004 Boston Globe article said, "For decades, any decent downtown shopping trip ended at Jordan Marsh, where the promise of a sugar-crusted blueberry muffin could make annoying children angelic." (Jordan Marsh, where are you when I need you???)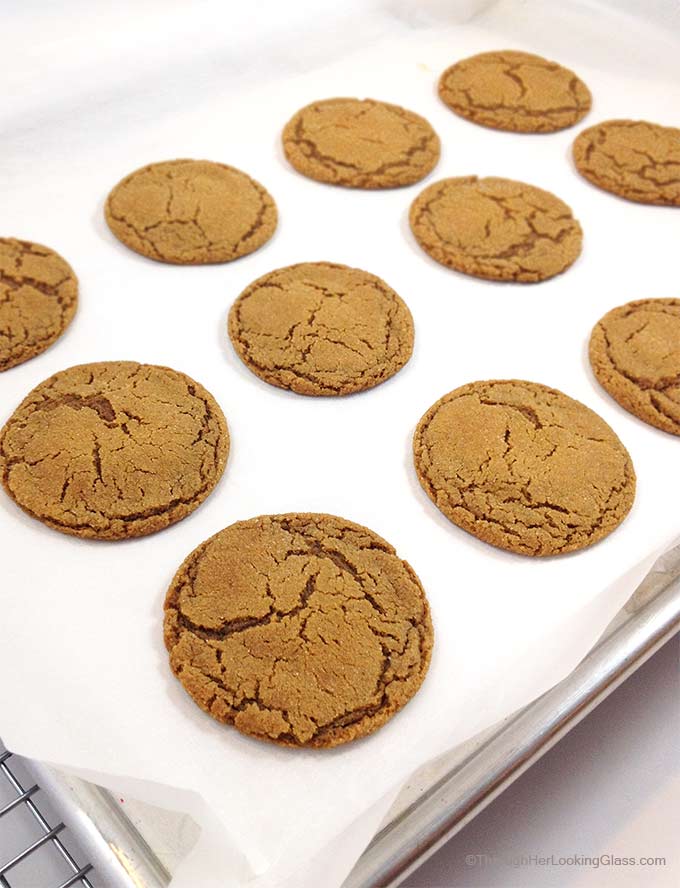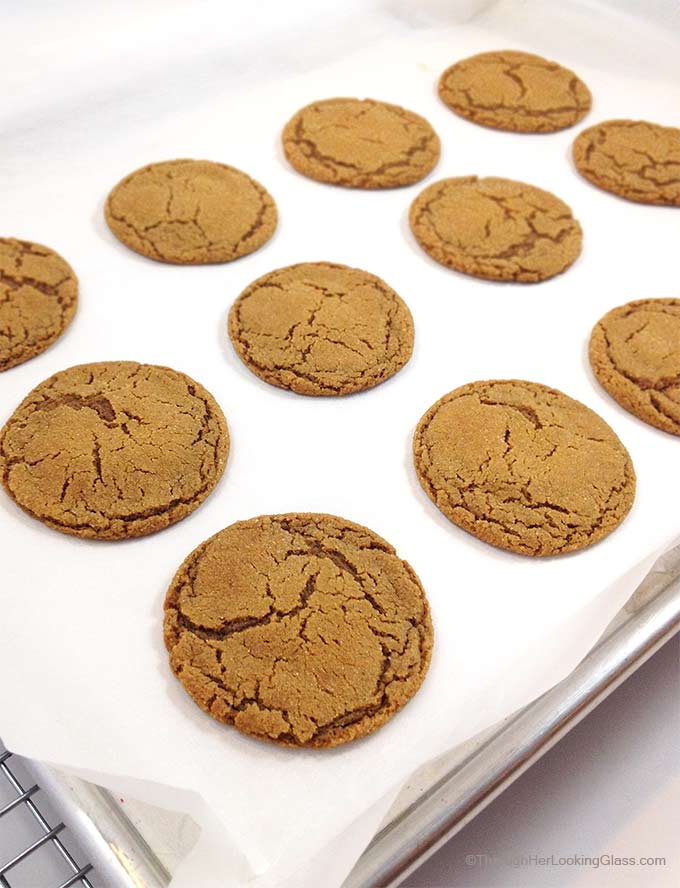 And last but not least, these Gingersnaps came in at #5. These cookies are beautifully crackly and crunchy on the outside, slightly chewy in the center, rolled in sugar just before baking. Oven warm, Gingersnaps are the perfect companion to a tall glass of ice cold milk or lemonade. Or a steaming mug of spicy chai tea in winter. (Hint: dip one in Lemon Curd for a real treat.)
Would love to hear if you tried one of these Top 2015 Recipes, and cheers to a scrumptious culinary year ahead in 2016!