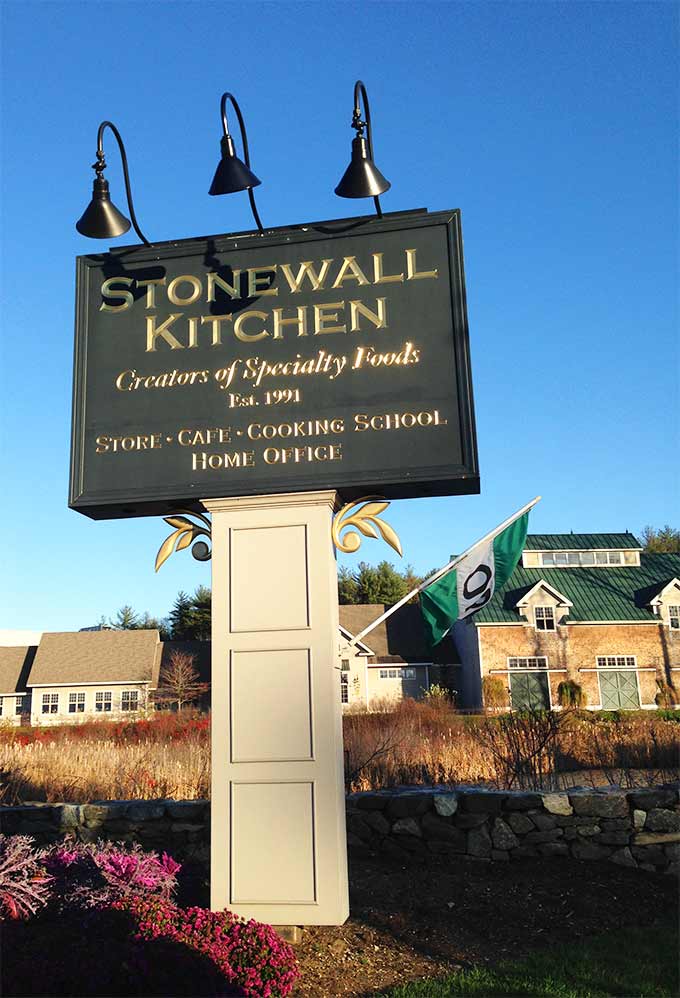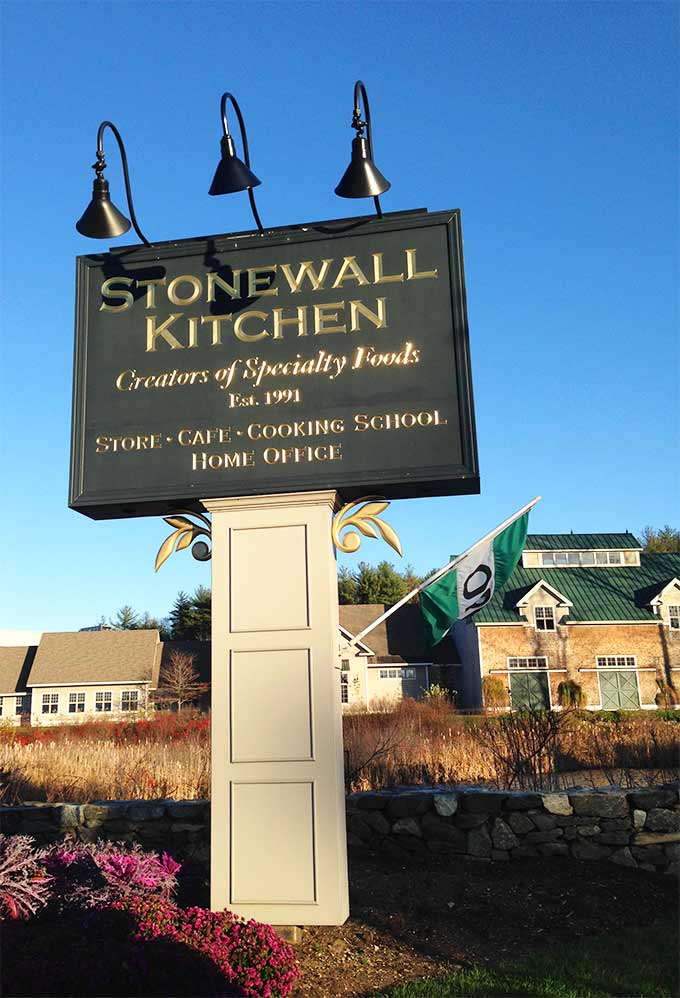 Well hello friends and how are you today? Happy pre-Thanksgiving weekend! We're headed on a little field trip to Stonewall Kitchen in York, Maine. One of my all-time favorite haunts, and hope you're coming along for the ride. (You in?) Everyone's busy talking food, menus and pumpkin pie before the big day, so let's take a little break from all that jazz and talk about… FOOD! 'Cuz we just can't talk Stonewall Kitchen without talking good eats!
Before we head to Stonewall, let me fill you in. If you follow along here you know my brother had a serious accident back in September. He's been in a wheelchair since, but making progress every day and greatly looking forward to the day when he'll walk again. Last weekend we had the opportunity to take him out for a car ride north. He loves the beach and seafood. Me too, so I thought Ogunquit might be the perfect place to get out in the sunshine.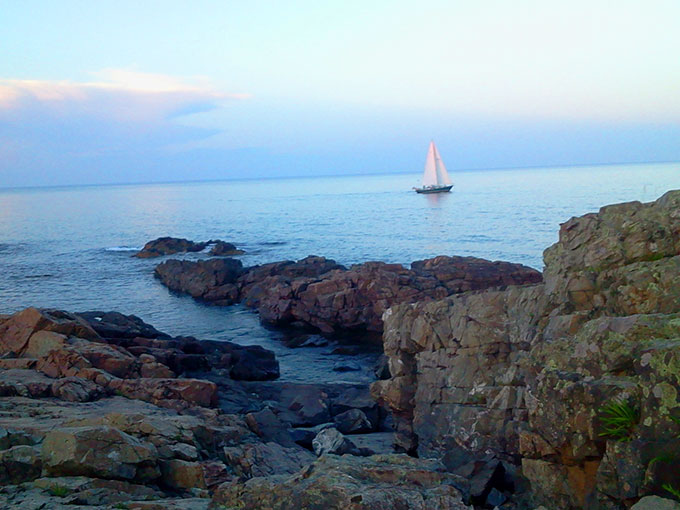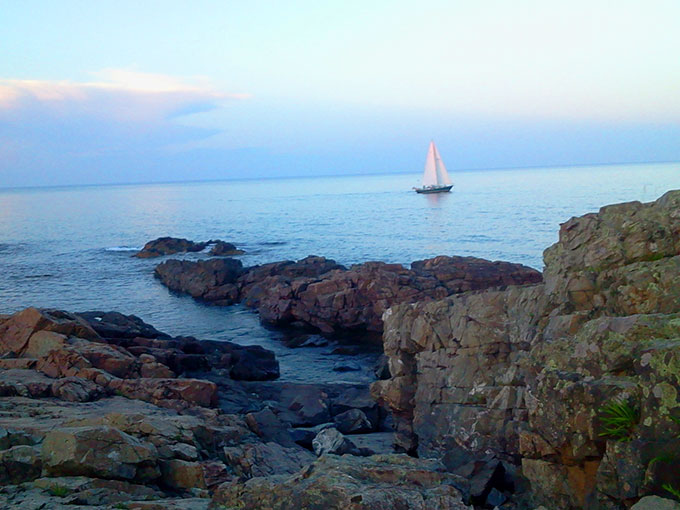 If you know me at all you know I adore Ogunquit, ME. Jagged coastline, the Marginal Way. Quaint little uppity New England coastal town. Oh. Yeah. We headed north to Ogunquit, stopped at Stonewall Kitchen for lunch and window-shopping along the way. So hey, let's go!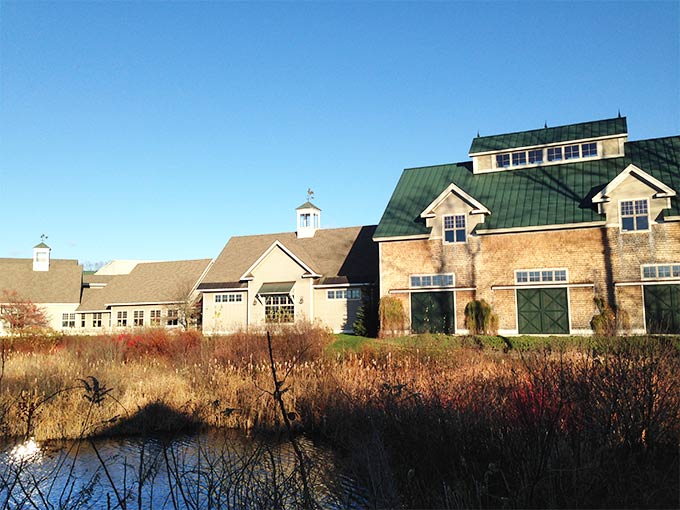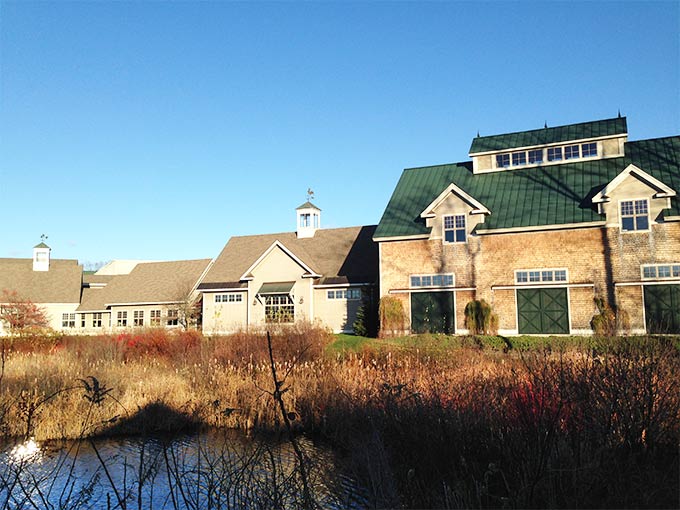 There are nine New England Stonewall Kitchen locations, but the main company store is located in York. Here's the view driving in. On the left (with the weathervane) is the cooking school, and on the right is the store/cafe.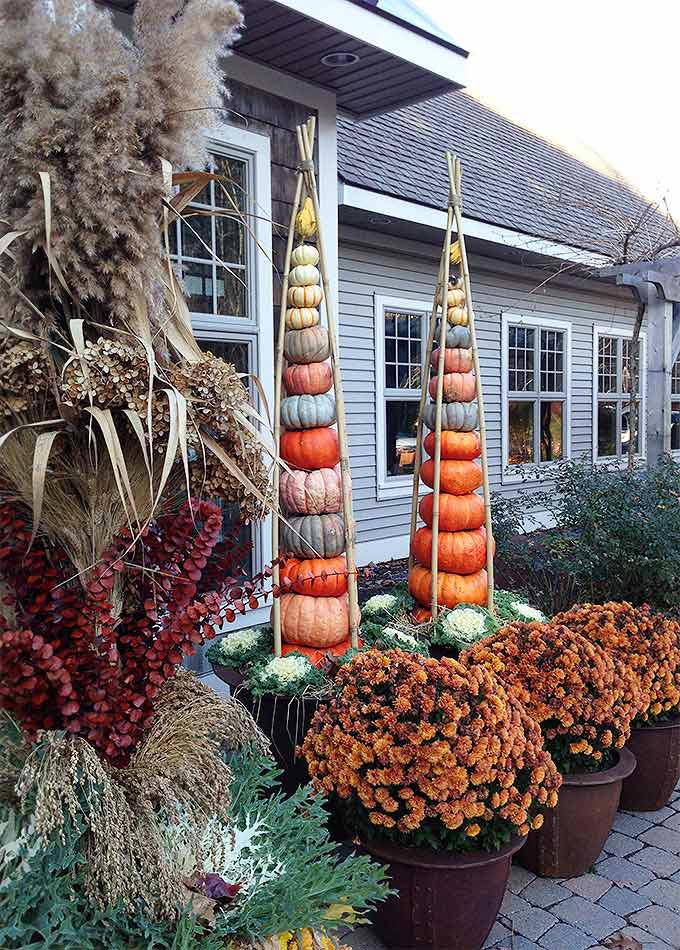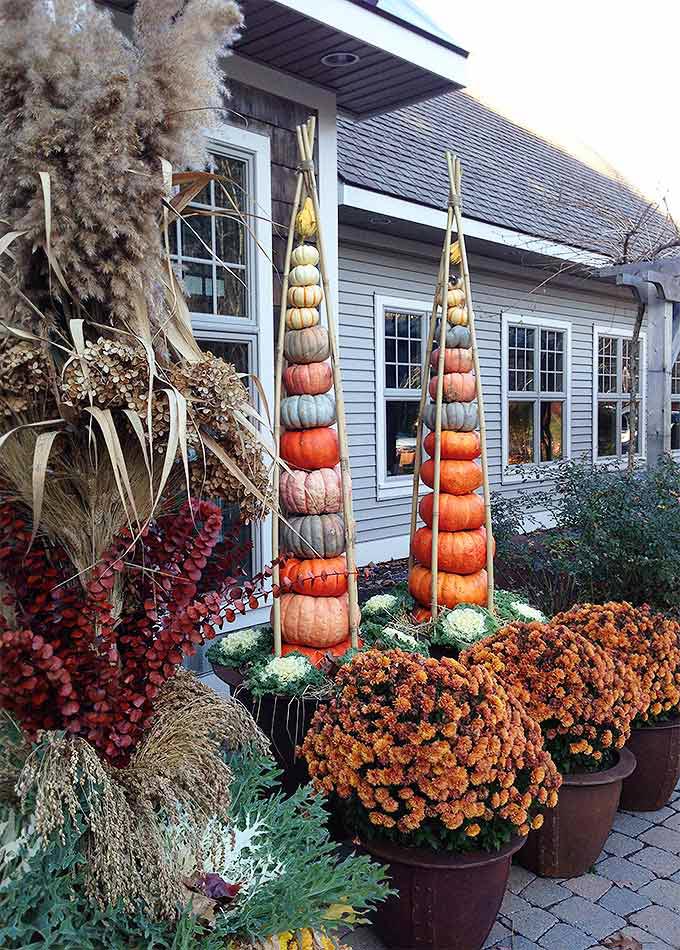 Love these unique gourd topiaries by the side door…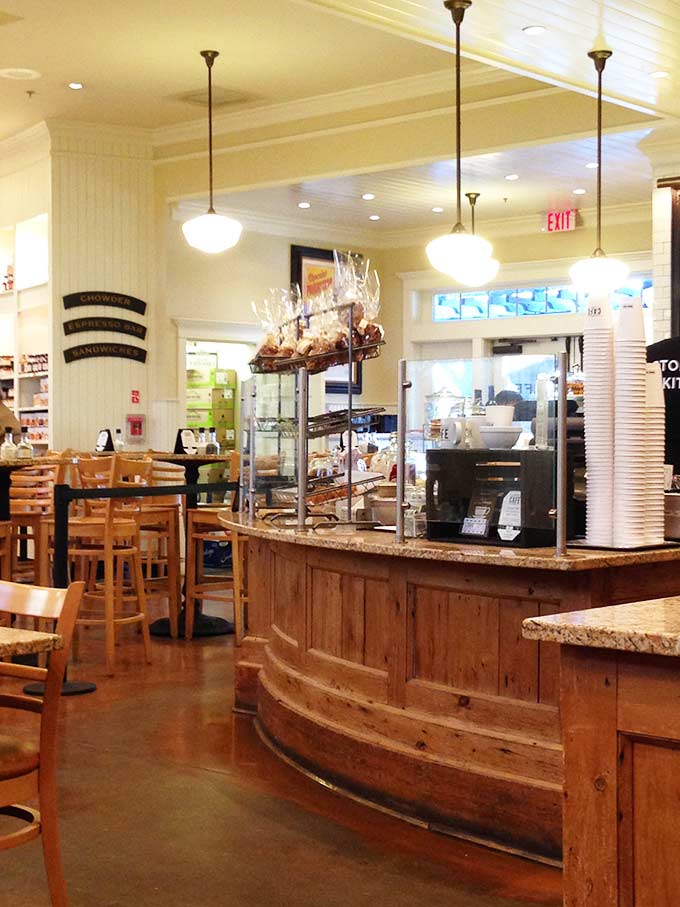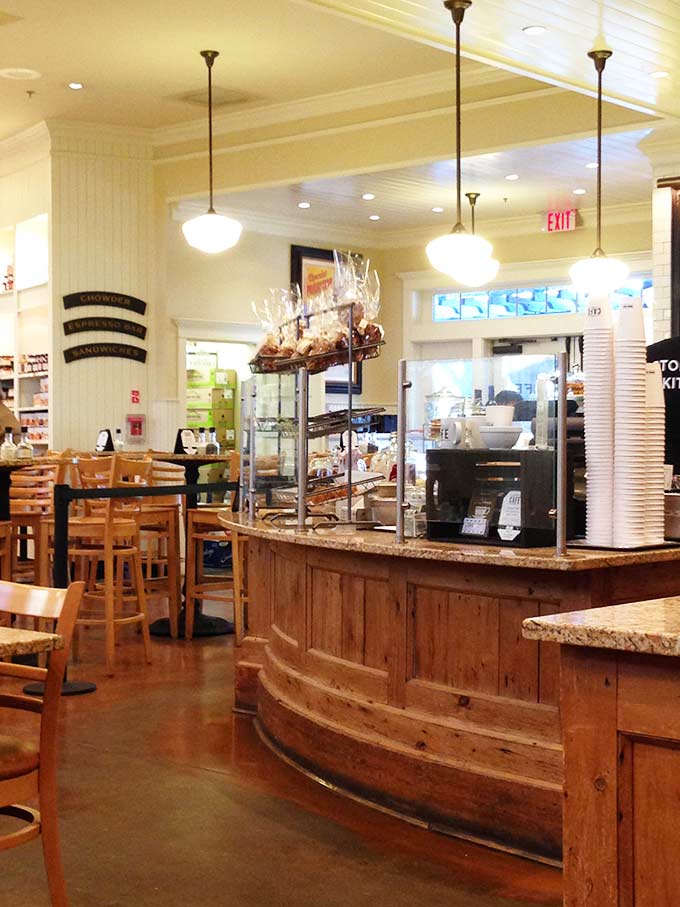 First we sat down for lunch in the gorgeous cafe. Such a pleasant place to drop in for a bite .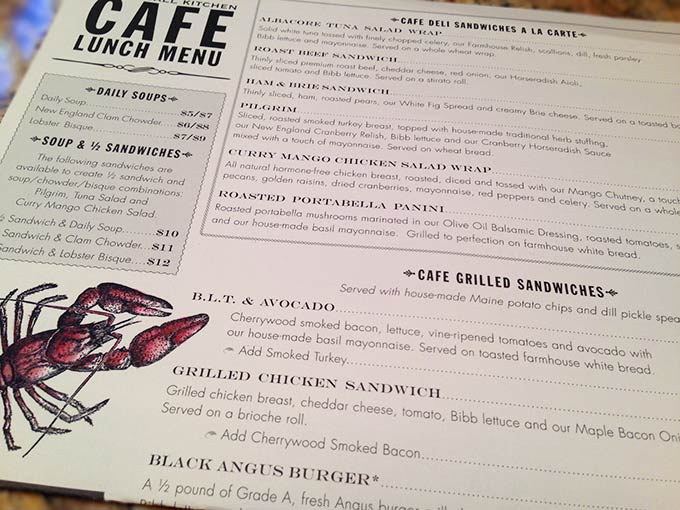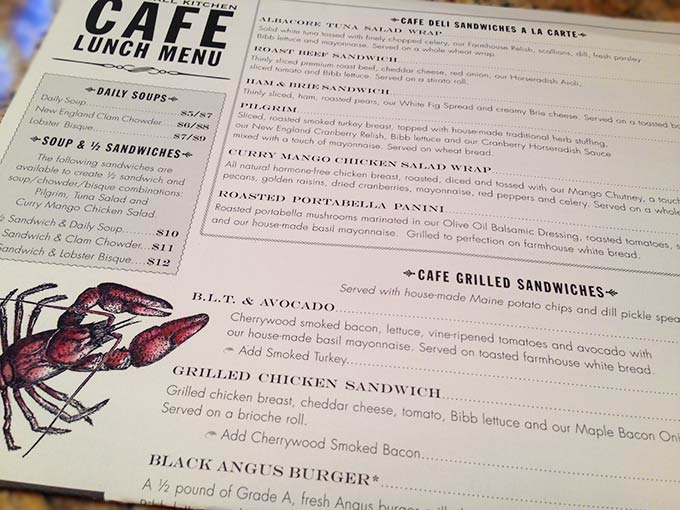 So many great New England eats on the menu! Also a great coffee bar.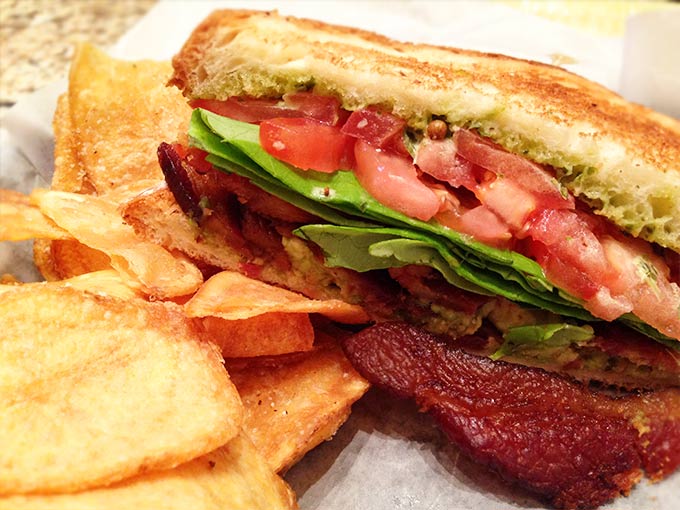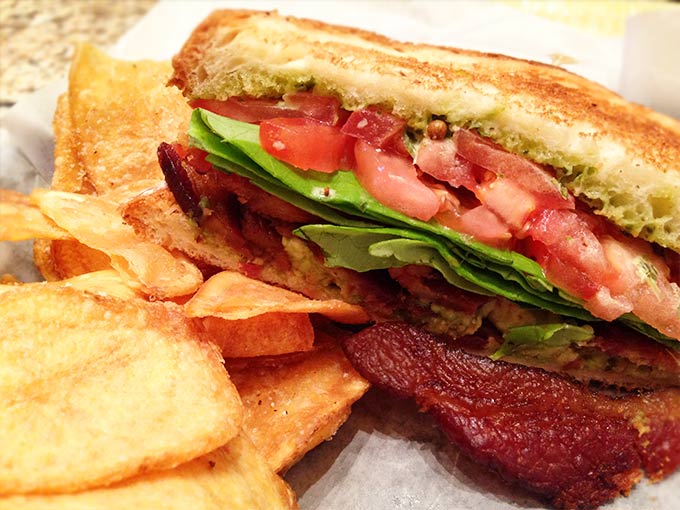 I chose the BLT & Avocado Grilled Sandwich: cherrywood smoked bacon, lettuce, vine-ripened tomatoes and avocado with house-made basil mayonnaise, served on toasted farm-house white bread. (Hungry yet???) The basil mayonnaise really made the sandwich, not to mention the cherrywood smoked bacon…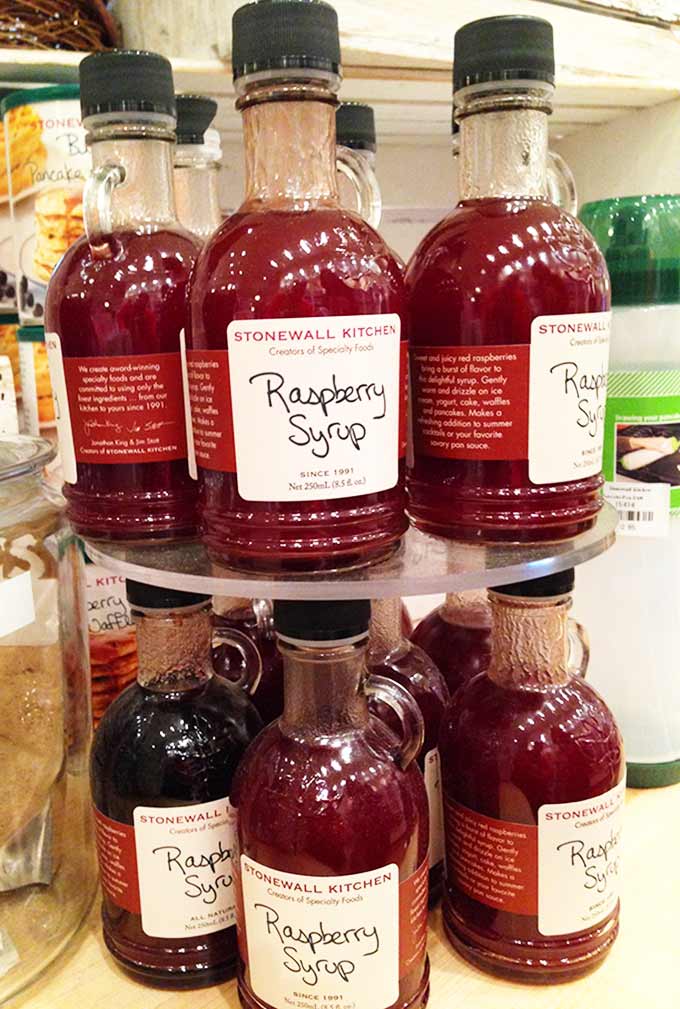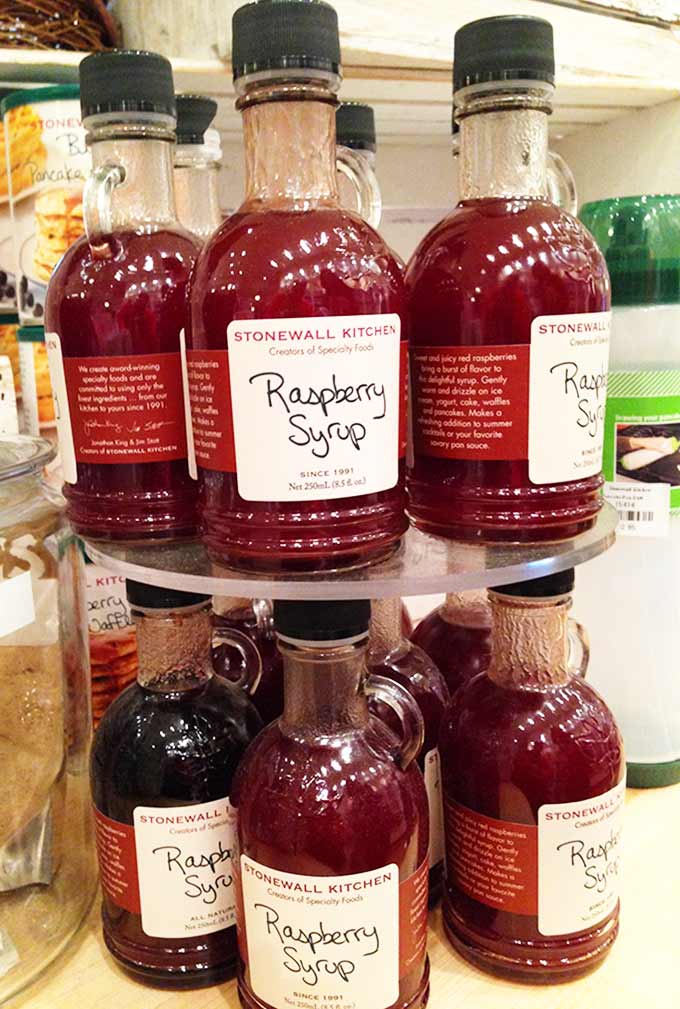 After lunch it was time for browsing in the store…This raspberry syrup would be yummy on Saturday morning waffles.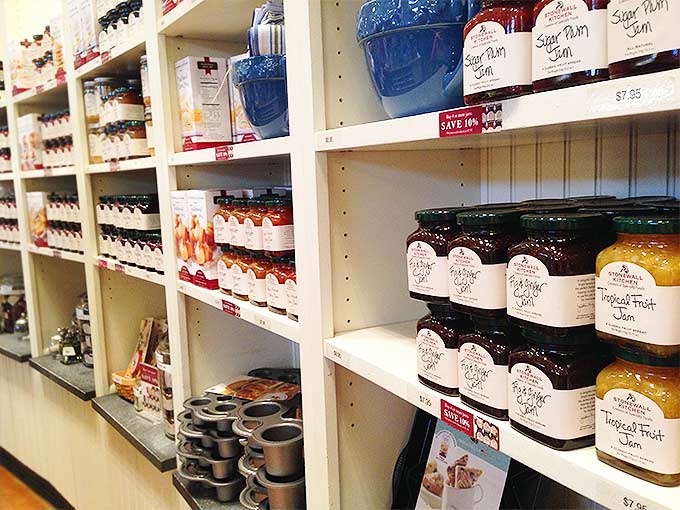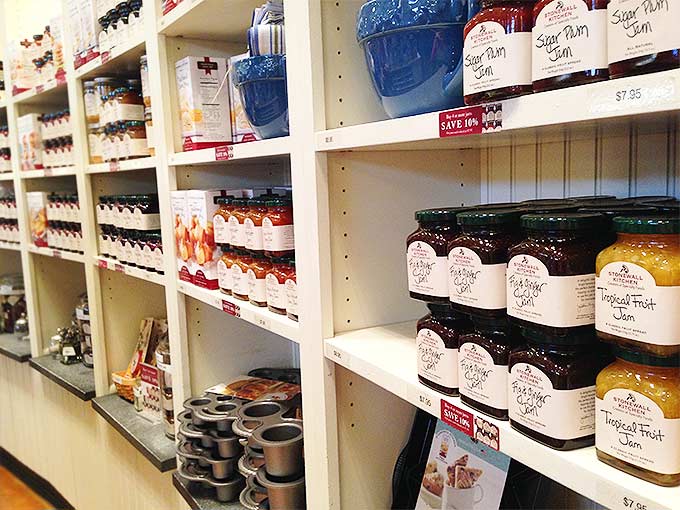 Every kind of gourmet jam, jelly or sauce you can imagine…Stonewall Kitchen is famous for their gorgeous gourmet gift baskets.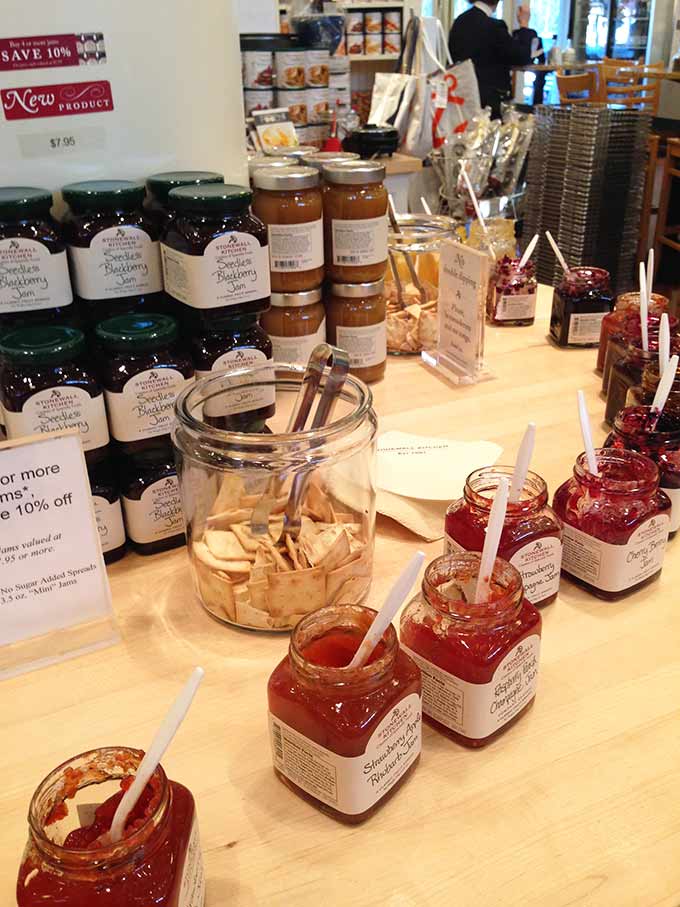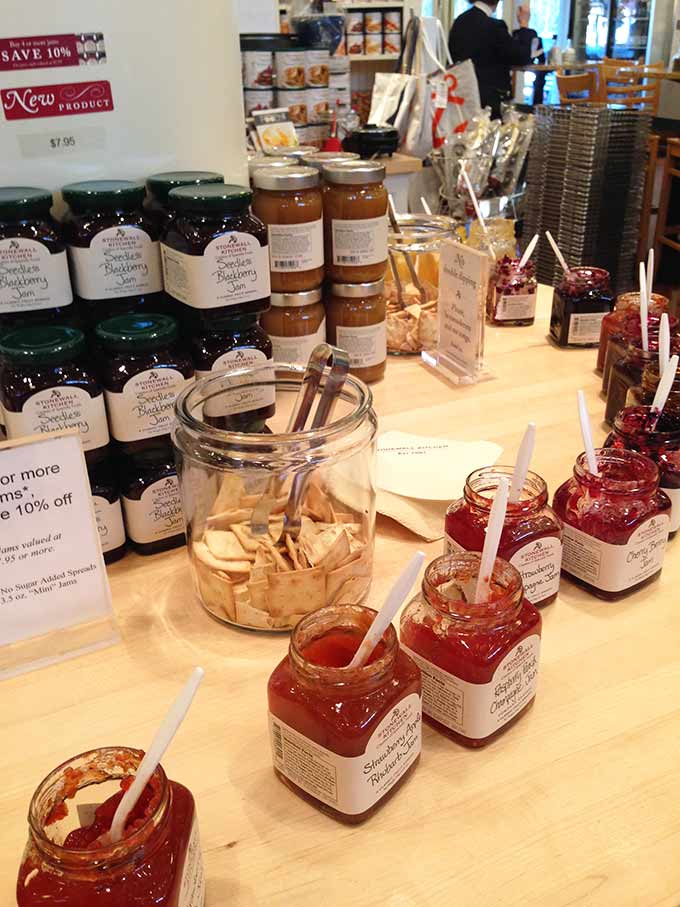 Plus tasting stations…yup, time for dessert!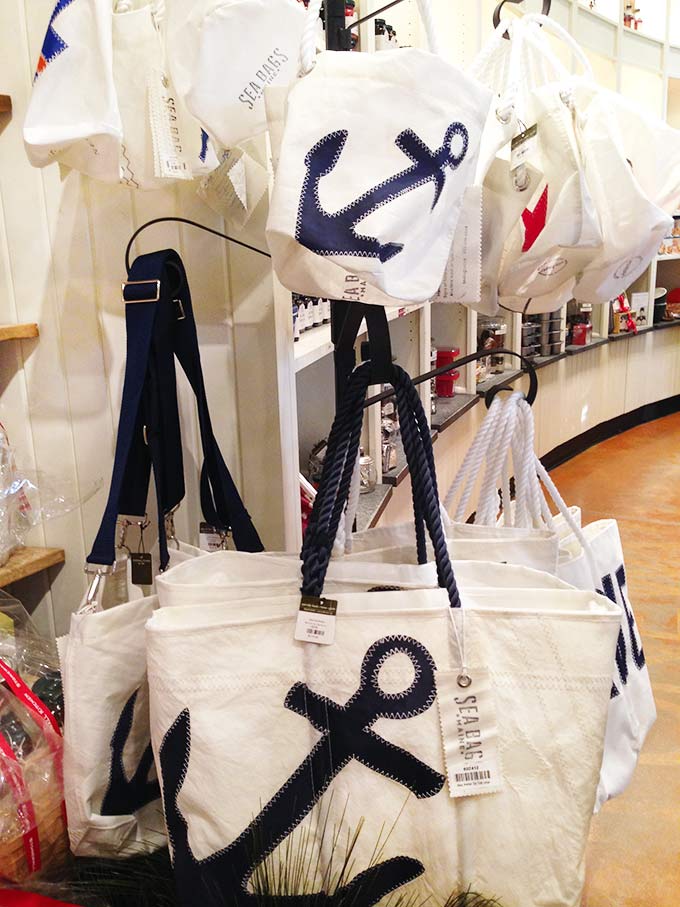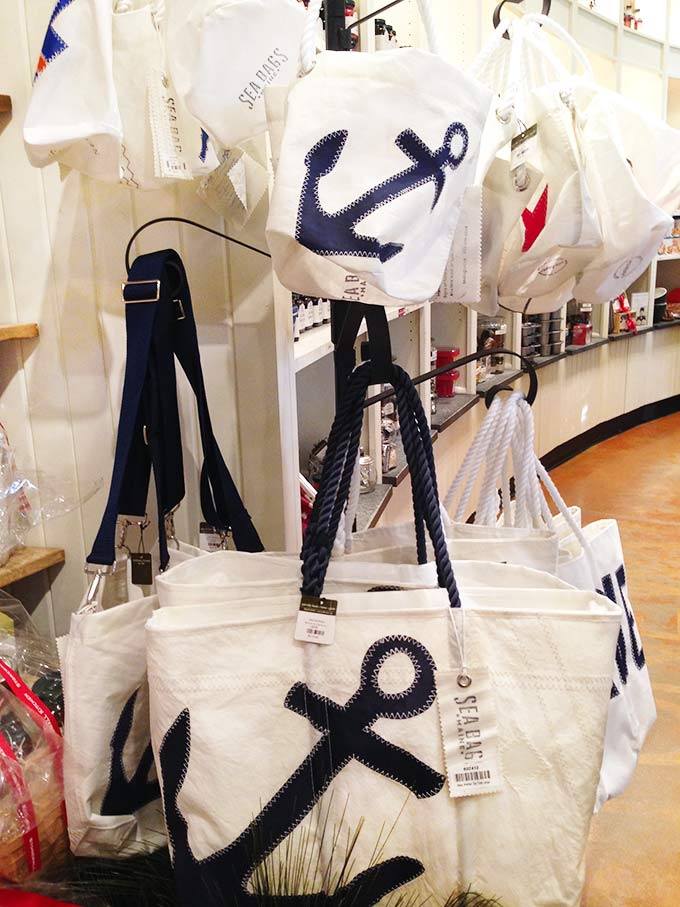 I've always loved these Maine Sea Bags. Wish I'd snapped a shot of the one with the whale. So darn cute. Made from genuine boat sails…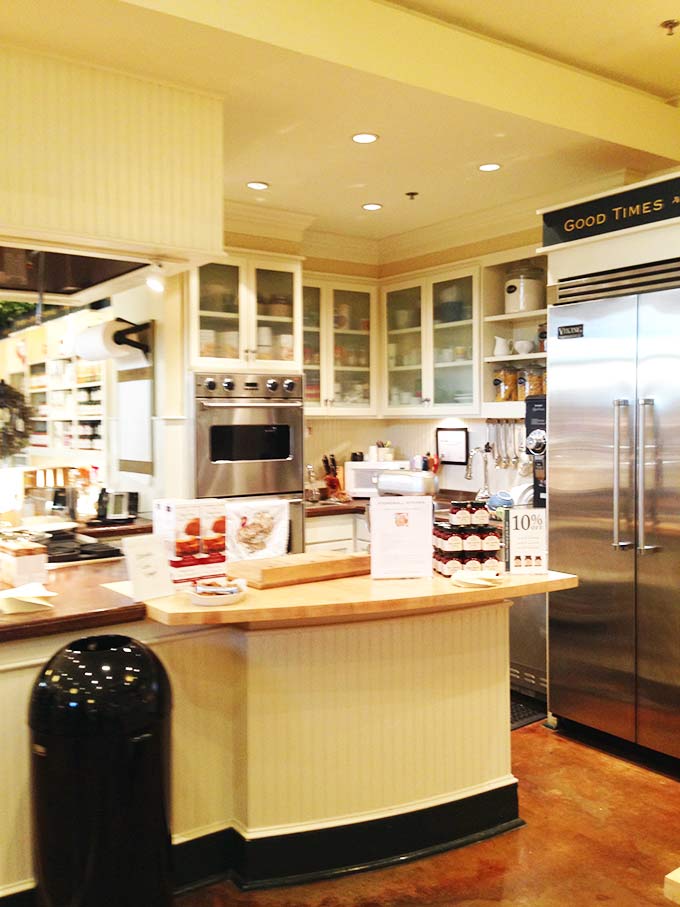 Here's the test kitchen…boy would I love the spacious shelving!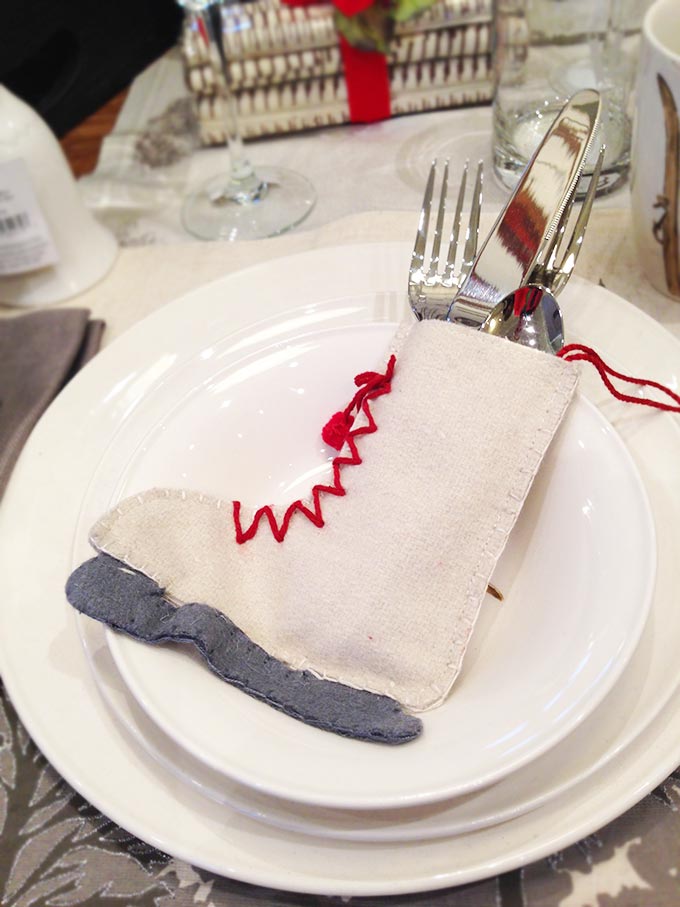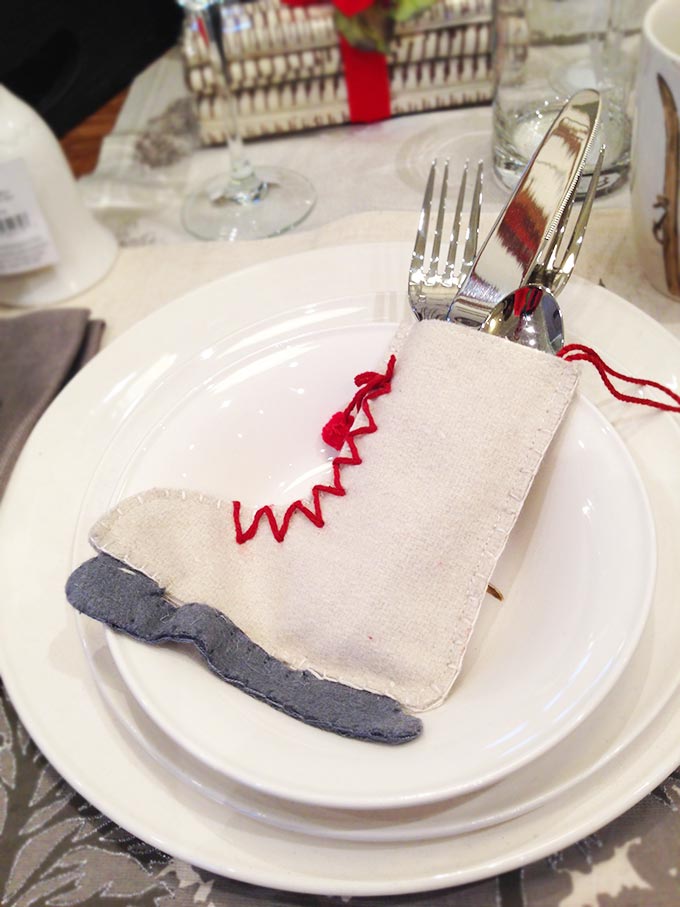 Cutest wintry silver-ware holder ever!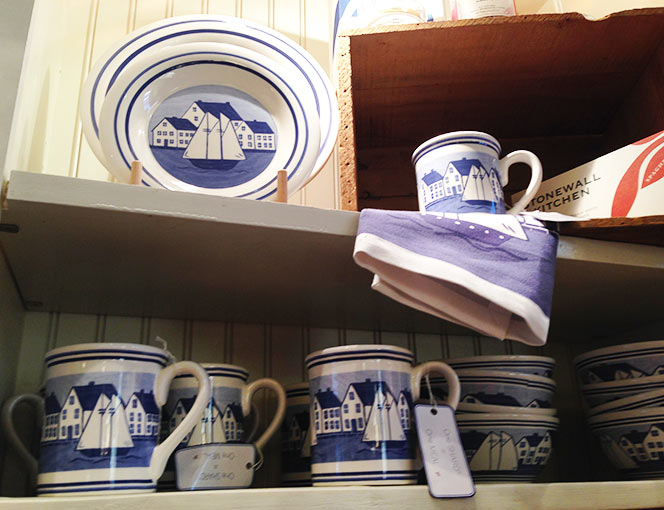 So I'd love to be rocking on the veranda, drinking in a sea-side view, my java sloshing in that mug…Yeah, that would about do it for me.
After lunch and window shopping, we drove just a few more minutes to Ogunquit, along the coast into Perkins Cove. The seaside views were absolutely stunning on a gorgeous fall day. If you've never visited Stonewall Kitchen or Ogunquit, Maine, put them on your New England bucket list. Great food, shopping and excellent times! Have a beautiful weekend, friends!
You might also like these posts on Ogunquit, Maine: