Sharing some fresh and delicious Fantastic Spring Salad Recipes here on the blog today!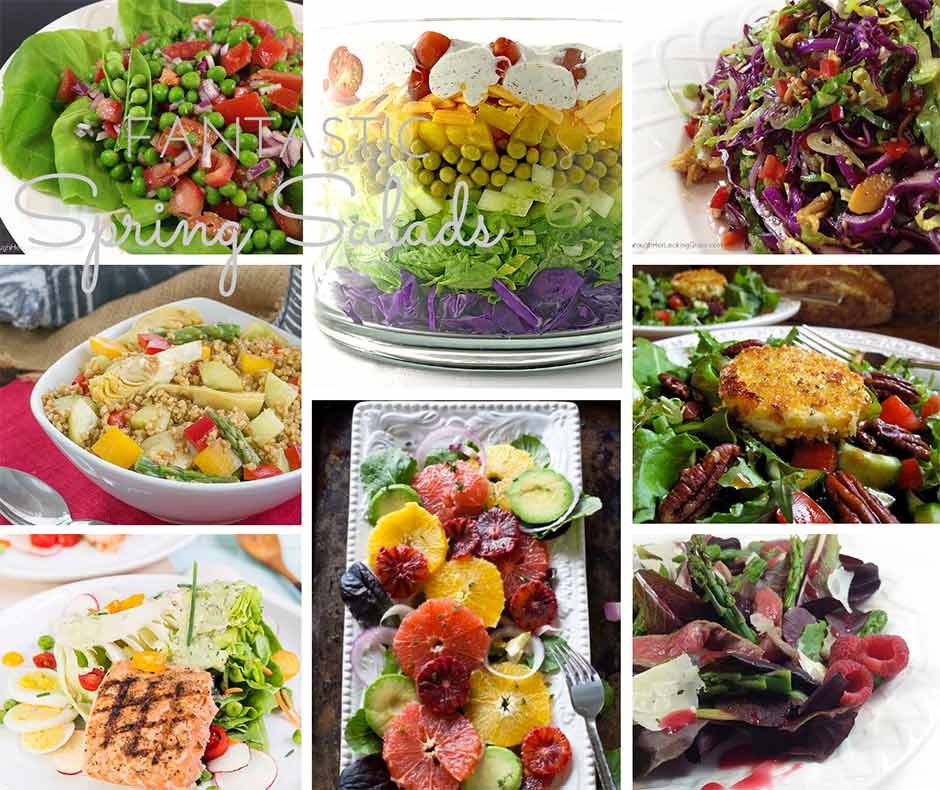 Hey friends, guess what? It's school spring vacation week around here. And I've flown the coop with my family! But first I rounded up some great salad recipes for you. I've had Spring Salad Recipes on the brain because finally, it's spring around here. Yay! It was a long winter, somewhat mild. Then March hit, and the white stuff started falling from the sky. Really? Yep, that's what happened here in New Hampshire. So we've waited a long time for spring and we, are going to enjoy it.
Some of these spring salad recipes are from me and some are from my blogging friends around the country. So if you're ready for spring and you love a fresh salad bursting with crunch and flavor, read on!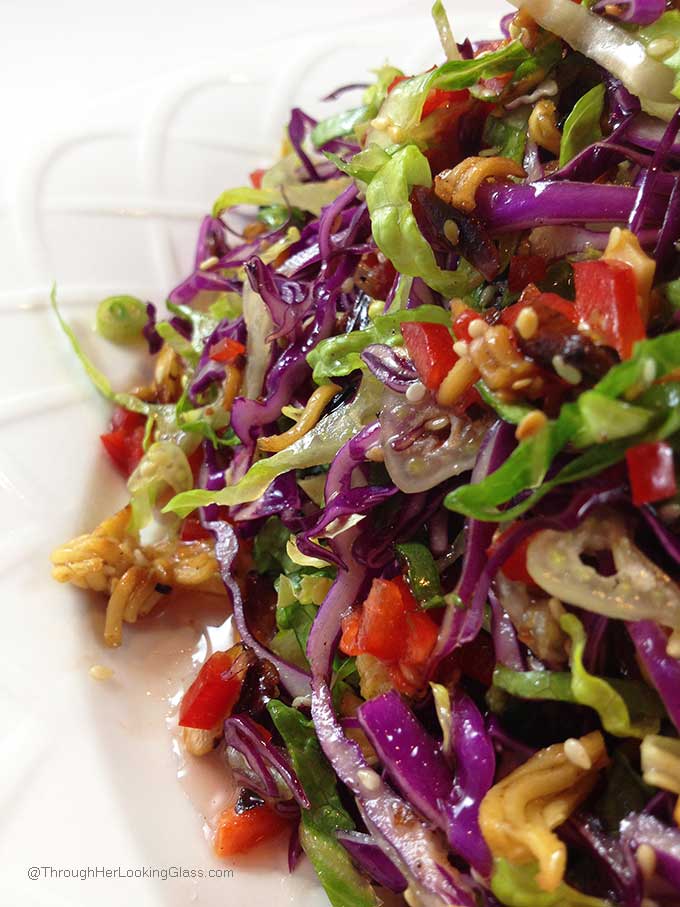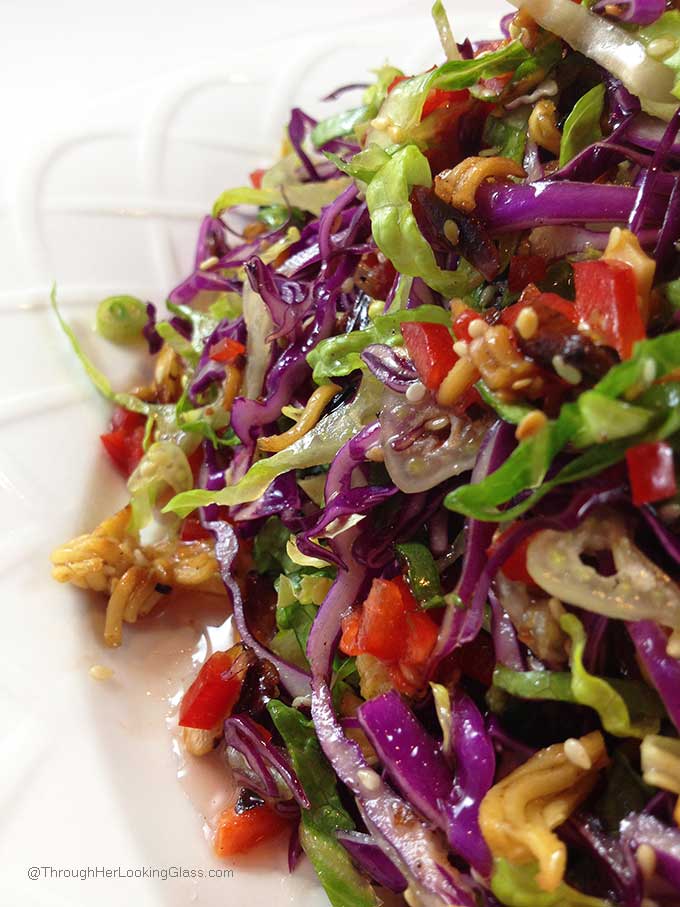 Garden fresh ingredients: red cabbage and a light, sweet dressing in this delicious Crunchy Asian Salad from Through Her Looking Glass.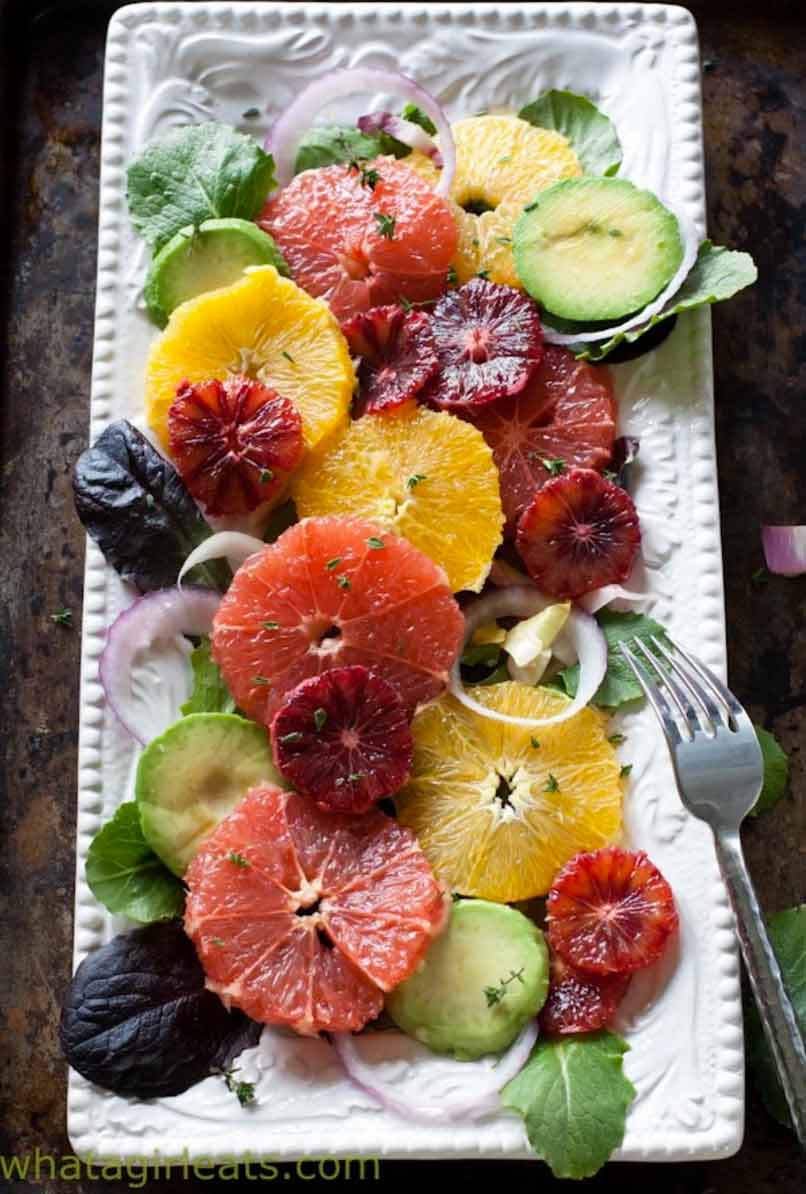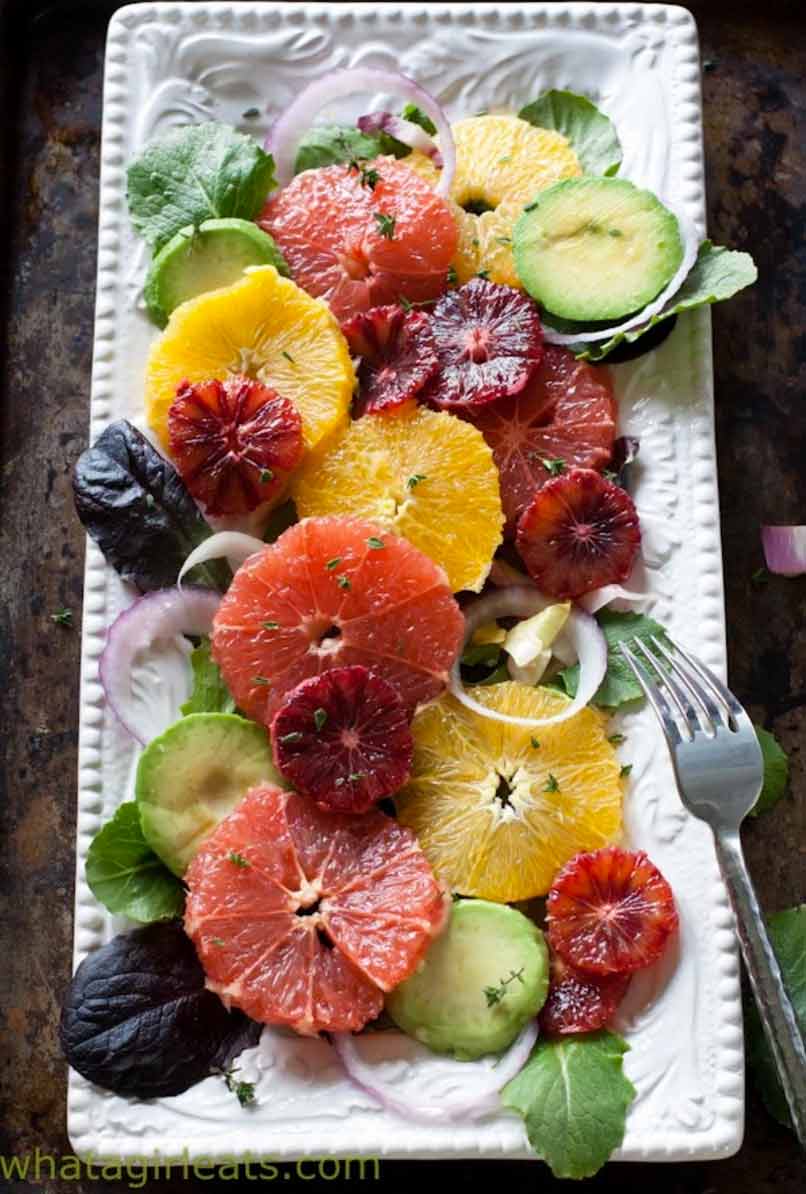 Try Citrus Salad w/Orange Dijon Vinaigrette – delightful mixed citrus fruits topped with goat cheese, avocado and a fresh orange dijon vinaigrette from Cynthia at What A Girl Eats.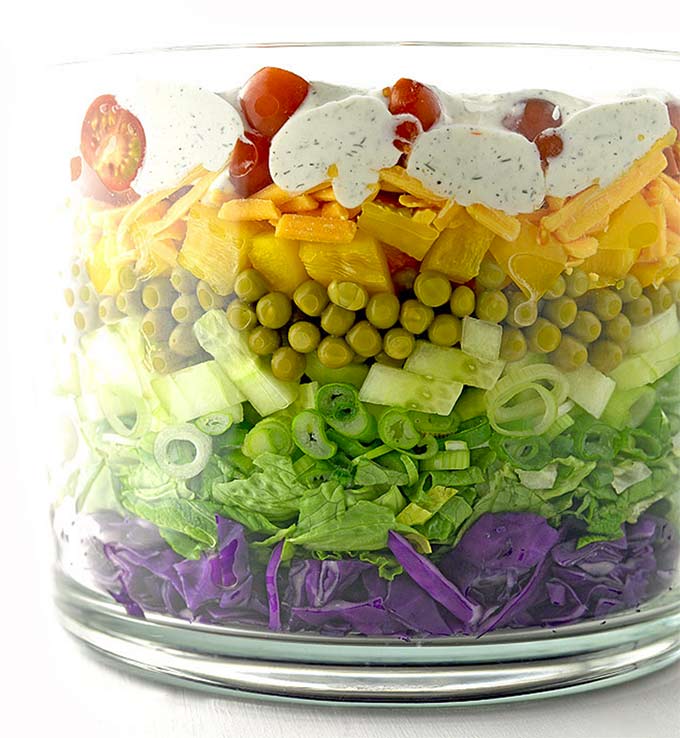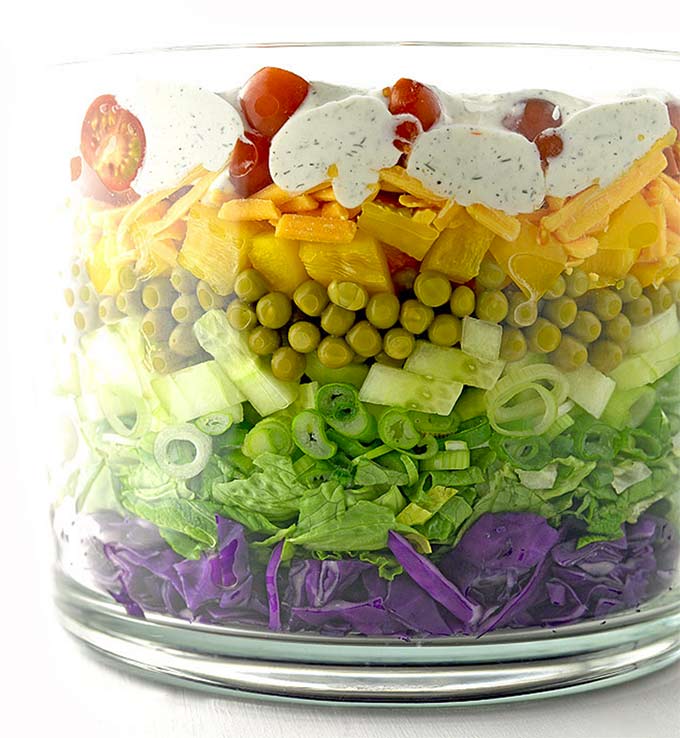 Crunchy and colorful Easy Layered Salad Recipe with a creamy citrus dill dressing. So pretty! From Amy at She Wears Many Hats.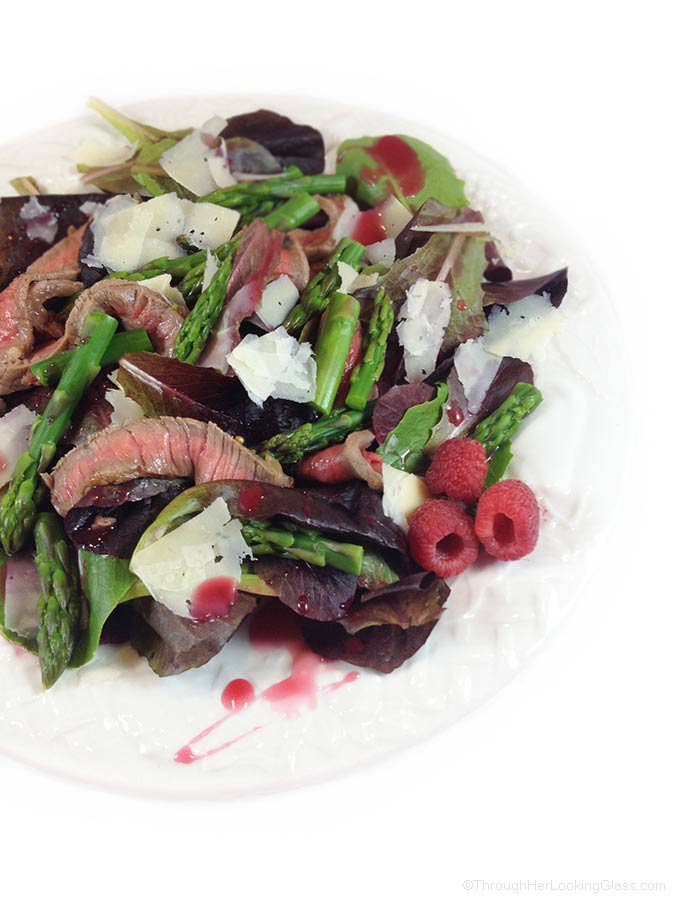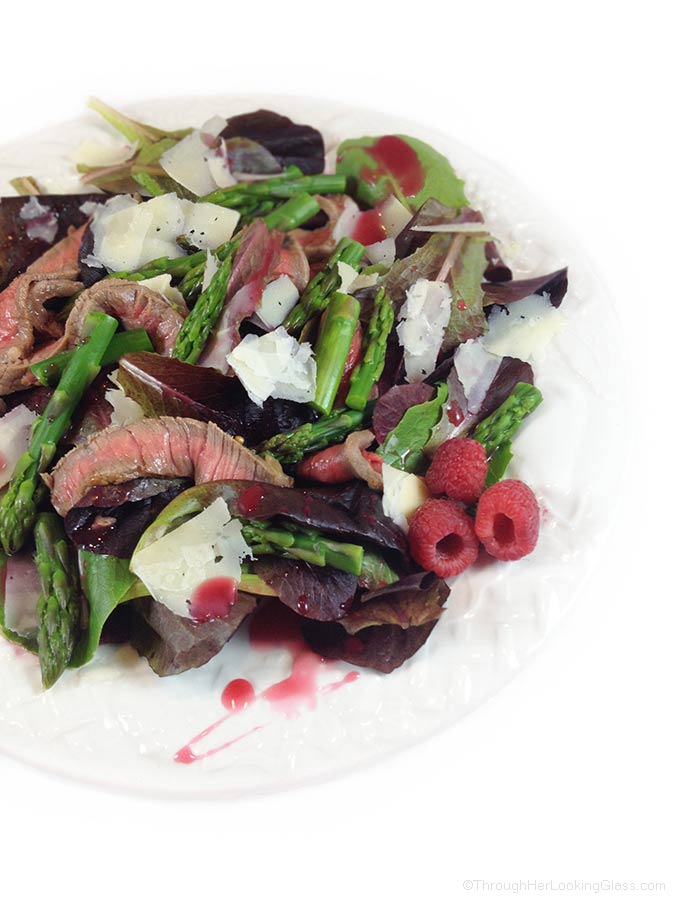 Grilled Steak and Asparagus Salad with five delicious ingredients: red leaf lettuce, grilled marinated steak, shaved fresh parmesan, tender crisp asparagus and raspberry vinaigrette dressing from Through Her Looking Glass.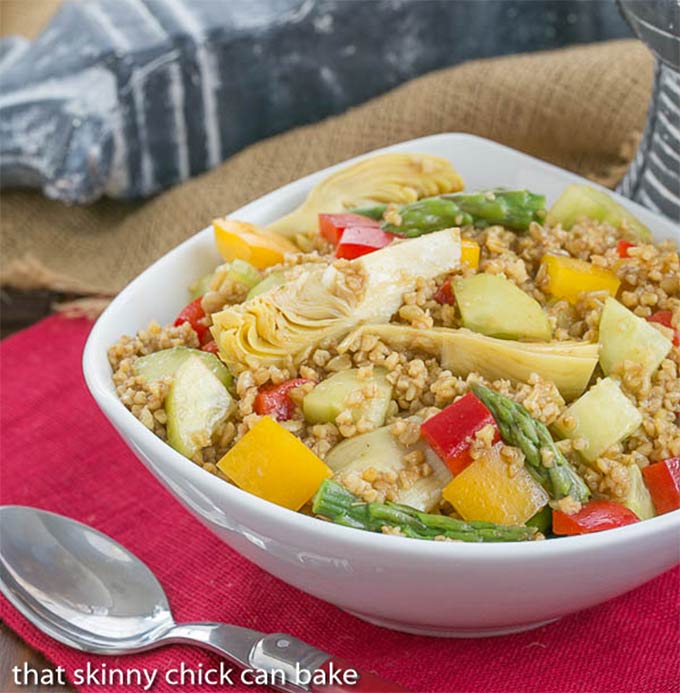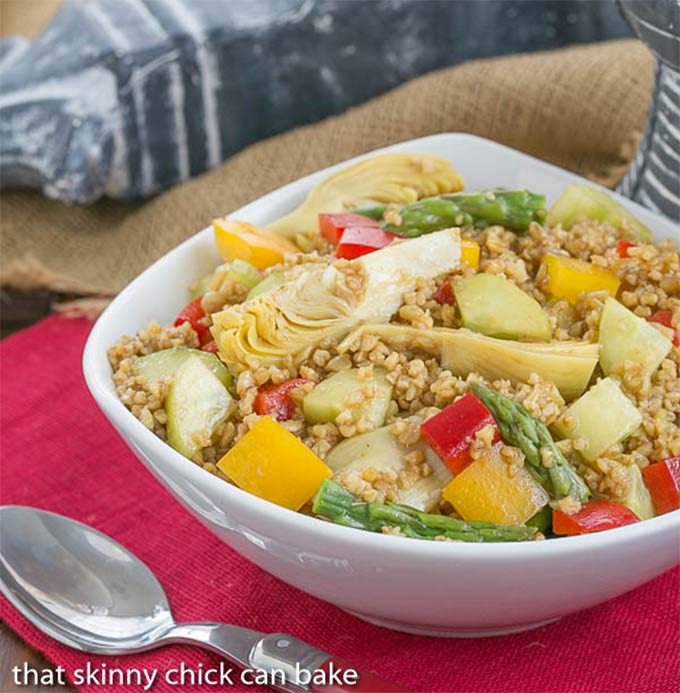 The ancient grain freekeh is tossed with with artichokes, asparagus, peppers and cucumbers in this sublime Spring Freekeh Salad  from Liz at That Skinny Chick Can Bake.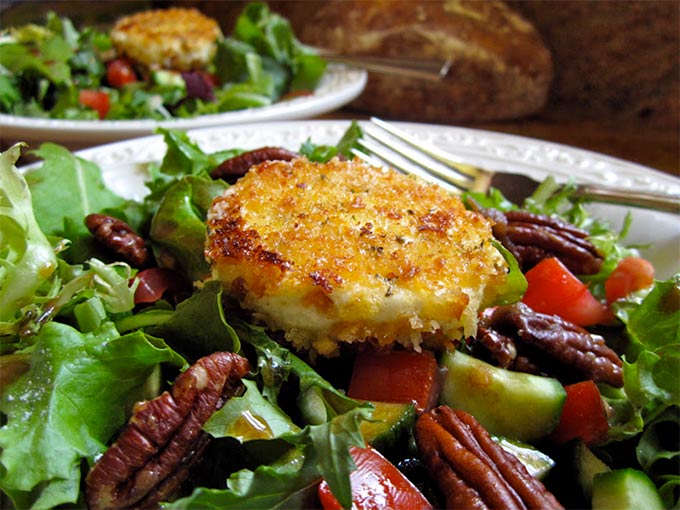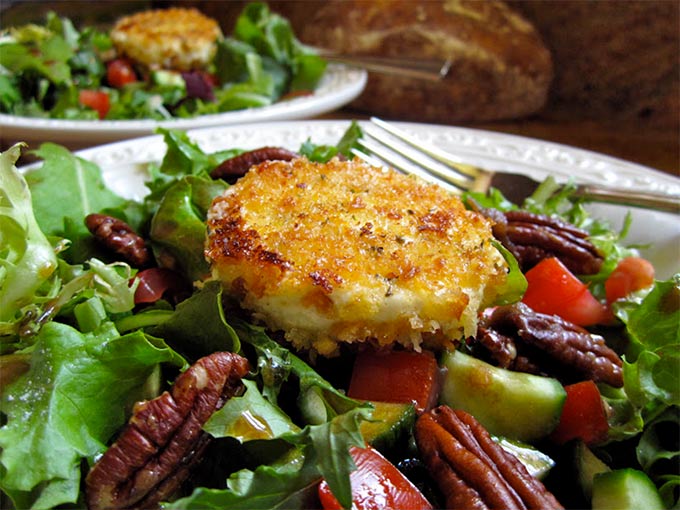 Mixed Green Salad w/Warm Breaded Goat Cheese Rounds & Balsamic Vinaigrette is a mouthwatering field greens salad with tomato, cucumber and caramelized nuts. Drizzled with a wonderful balsamic vinaigrette and topped with warm, breaded goat cheese! Delicious recipe from Christina at Christina's Cucina.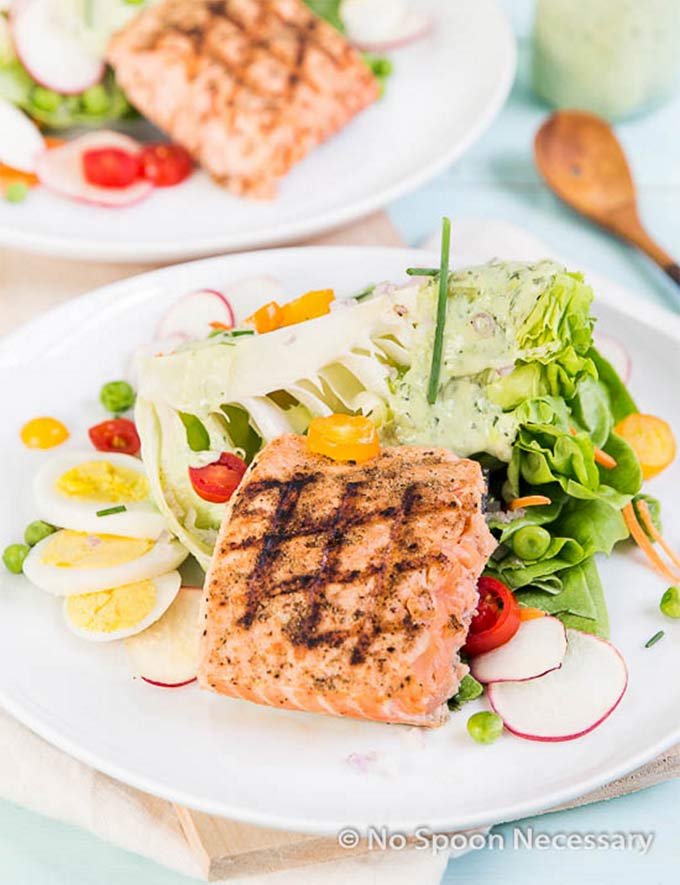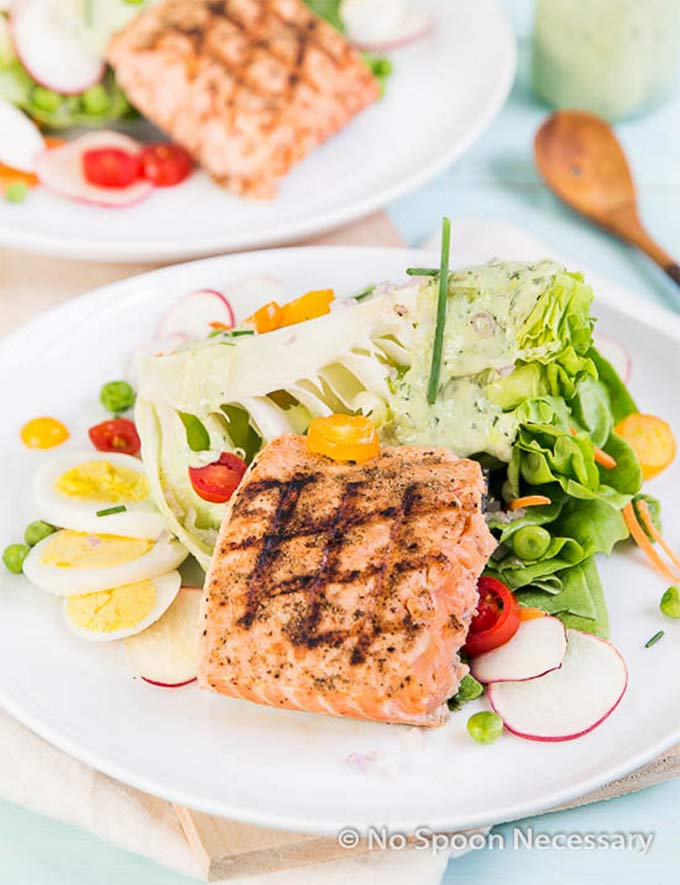 Green Goddess & Salmon Summer Bibb Wedge Salad is chock full of fresh veggies, hard boiled eggs, and simply grilled salmon from Cheyanne at No Spoon Necessary.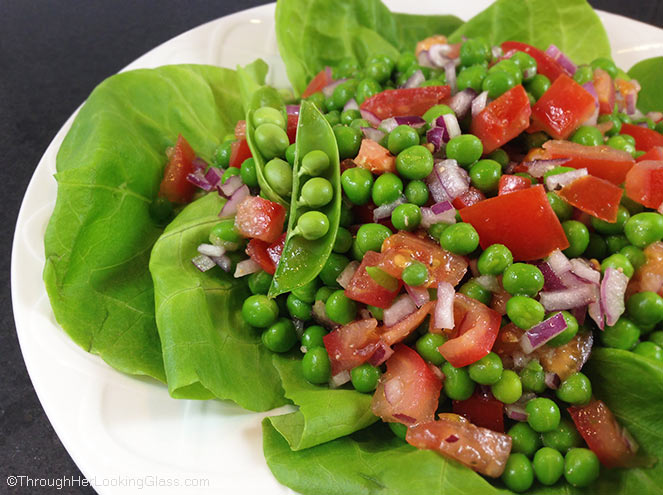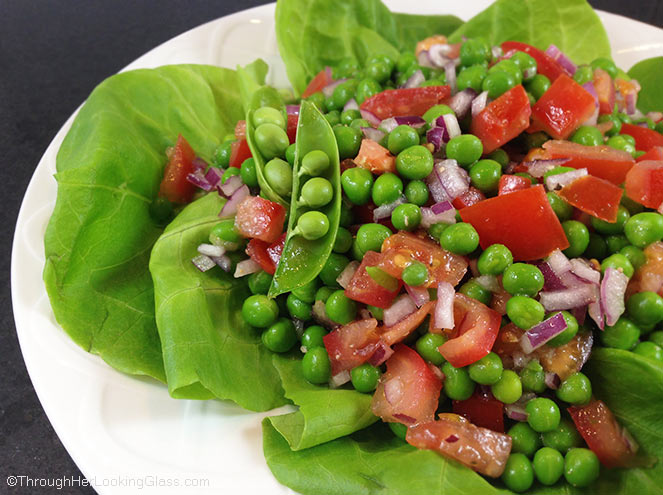 Peas, vine ripened tomatoes and diced red onion combine with zesty Italian dressing for the easiest side dish ever in Four Ingredient Easy Pea Salad from Through Her Looking Glass.
I'd love to hear if you try one of these Fantastic Spring Salad Recipes, and hope you enjoy every delicious bite!