Roots and Wings: It's been quite a week around here with lots of transition, change and even a maiden flight in my kitchen! If you follow along here on weekends, you know we dropped our oldest son Jonathan at Samford University in Birmingham last week.
(And if you're new, I post recipes during the week and muse on the weekends.)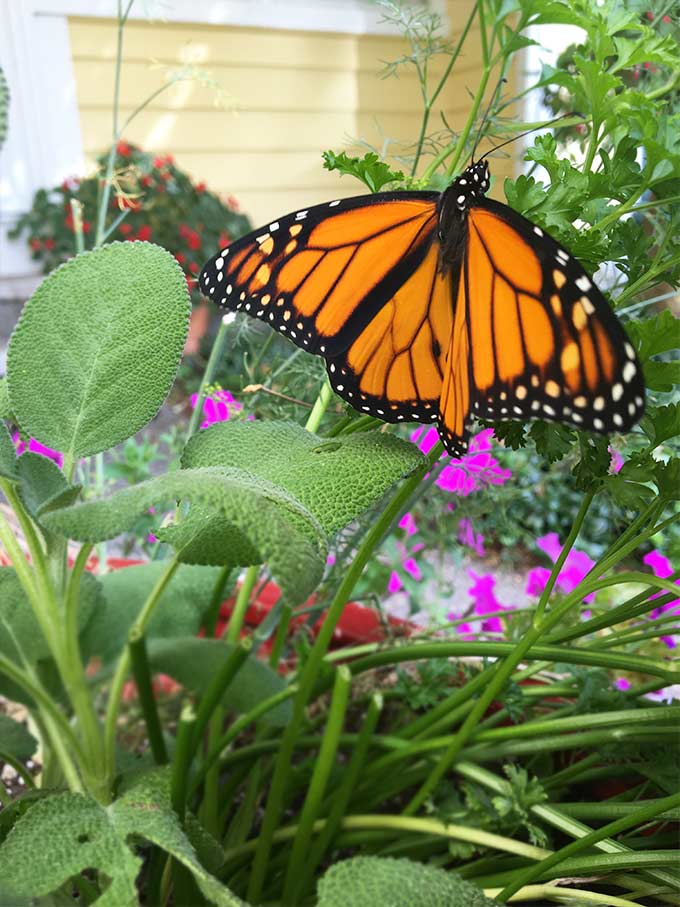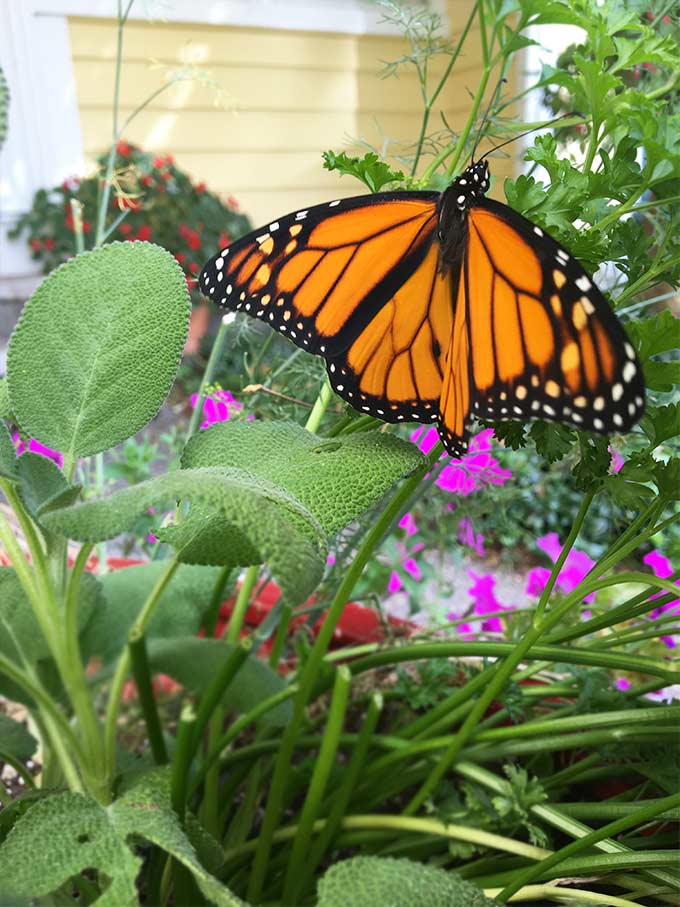 A close friend there in Birmingham reminded me of this Roots and Wings quote I love by Hodding Carter:
"There are two gifts we should give our children: one is roots and the other is wings."
The various directions my mind is going with this post are dizzying, and it would probably be about three posts long if I just went with it. So I'll spare you some detail.
But lots of interesting things happened in the space of a week around here, and it was the sequence that was so unusual.
Two weeks ago I took our Hudson and Charlie to The Butterfly Place just over the border in Westford, MA.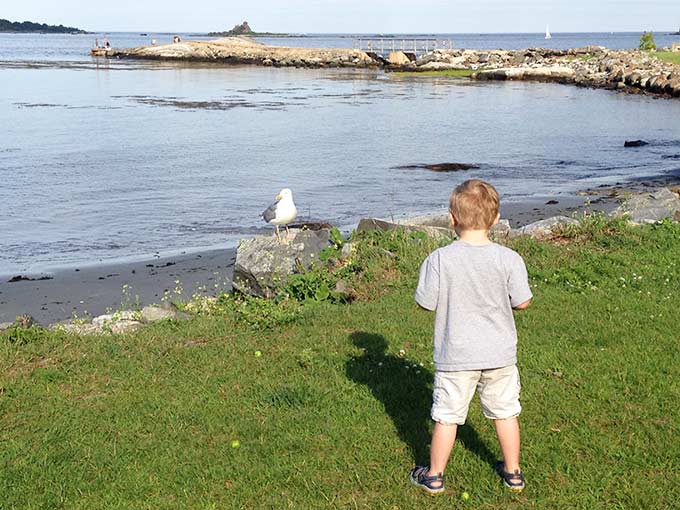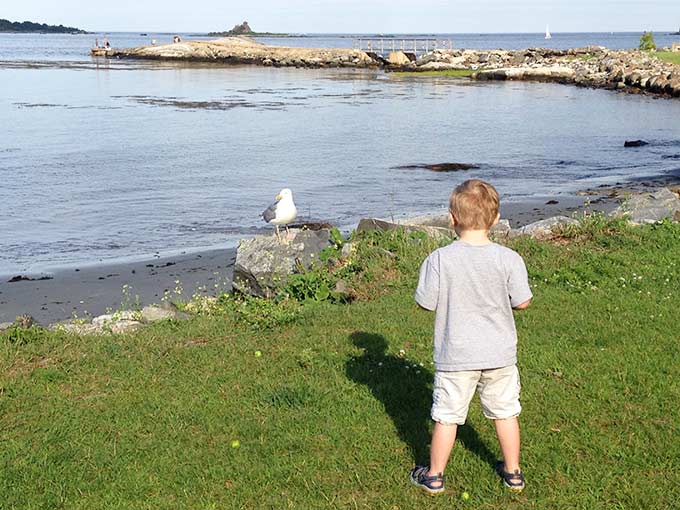 Hudson, who has Down syndrome, is absolutely fascinated by birds. At the beach he fixates on every seagull in sight and is captivated, often jumps up with urgency to go make friends.
But they never stick around long enough to meet him. Hmmmm….
So I thought The Butterfly Place might be a hit with Hudson. And I was right. It's a large, open rainforest-type area with hundreds of multi-colored butterflies in flight. If you've never visited one of these butterfly sanctuaries, it's truly amazing.
So I've had butterflies on the brain. And then just a few days before we left for Birmingham, I came into possession of a monarch caterpillar. I'll tell you more details about how all that transpired later.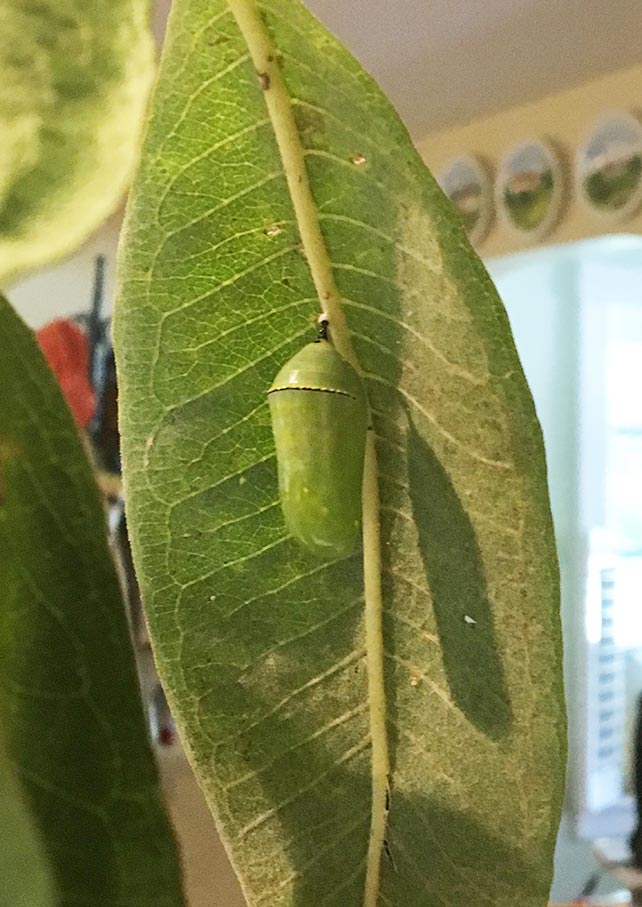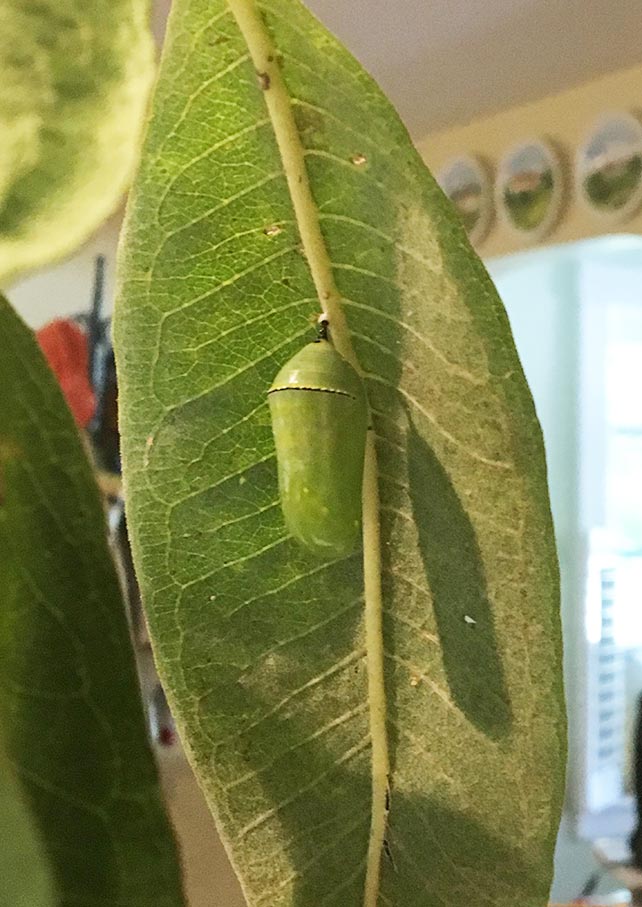 Our new "pet" munched and crunched through lots of milkweed leaves in our kitchen. I actually had to put newspapers under it. (Who knew hungry caterpillars need litter boxes?)
And right before we left for Birmingham, during the cover of night while the rest of us were sleeping, it curled up and encased itself in a shiny green chrysalis. All the time we were gone, it quietly incubated, hanging by a thread from a leaf on our kitchen counter.
Several days after we got home, it noiselessly wriggled out of its chrysalis as a gorgeous monarch butterfly, dried off its wings and flew its maiden flight. Right in our kitchen. It was fascinating. A timely and poignant reminder to me that change isn't necessarily bad. Even with struggle, it can actually be breathtaking.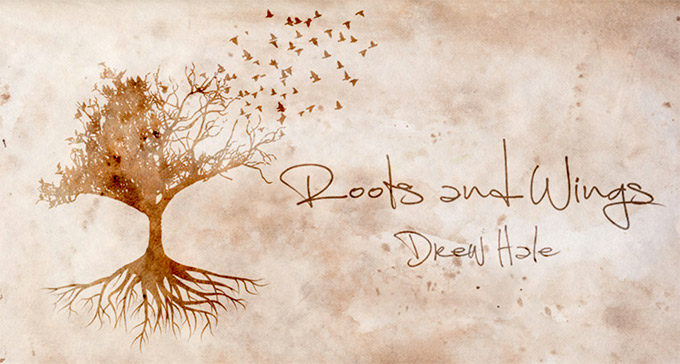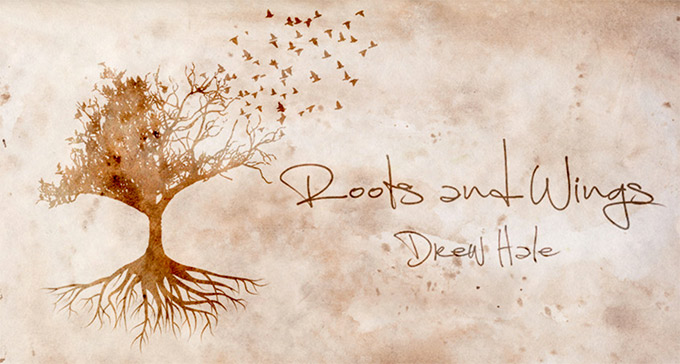 Observing that caterpillar transform into a butterfly at exactly this time in my life was a gift. Here I'd just dropped a child off at college for the first time.
And now he too is spreading his wings. Taking flight. The story is being written.
And while there are bittersweet moments just thinking about how far away he is, flight is a beautiful thing when you're grounded and have roots.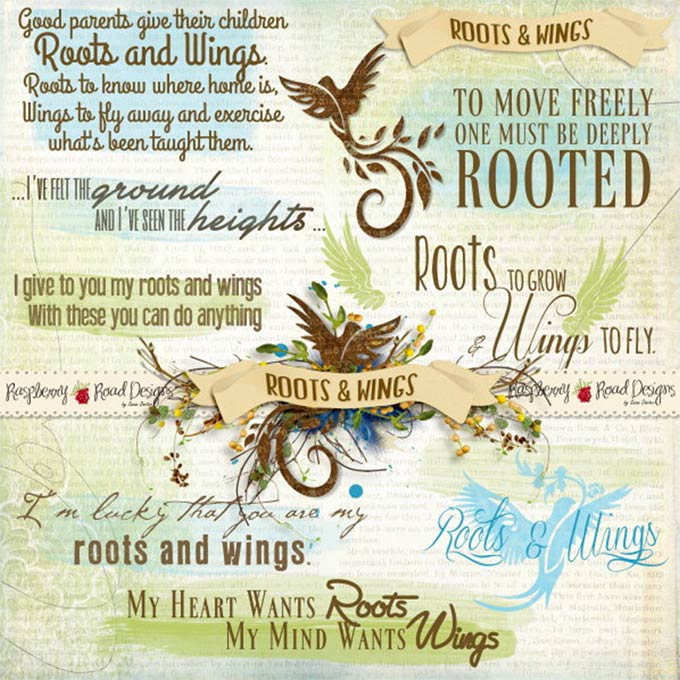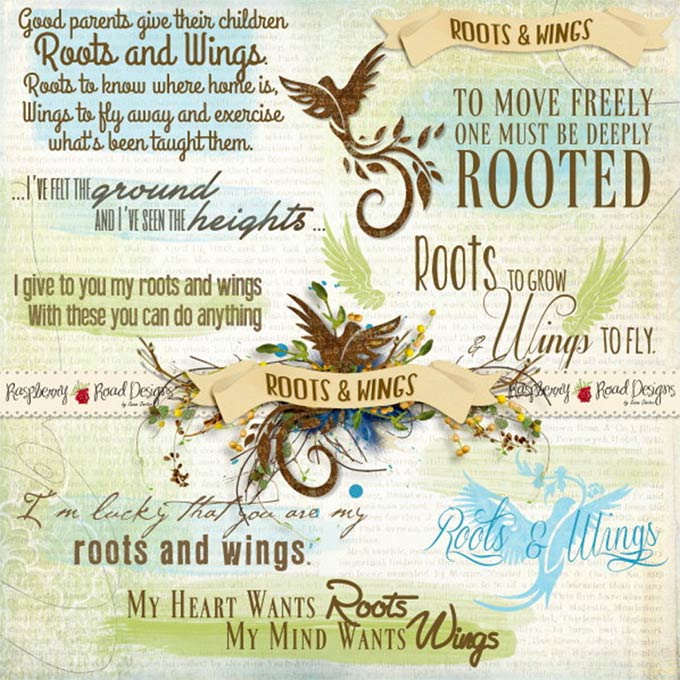 So this morning I say to Jonathan and all his wonderful classmates and friends who have also entered the next phase of the journey: FLY!
Fly high and long. Deep and wide. Sometimes you'll crash. And that's ok. (We all did too.) Because you'll get back up and soar again, maybe higher the next time. It's the ascent, descent and nose dives in between that truly grow us anyway.
You're dearly loved by your families. And you're ready! You've got what you need, you've been preparing for independence all along. And when things get stormy (as they will) – keep looking Up.
Know that your families are here for you, no matter the miles. We pray for you often, and trust you'll cling to your deep roots. Always remember your Roots and Wings. Because knowing who you are and where you came from is key to discerning where you're headed.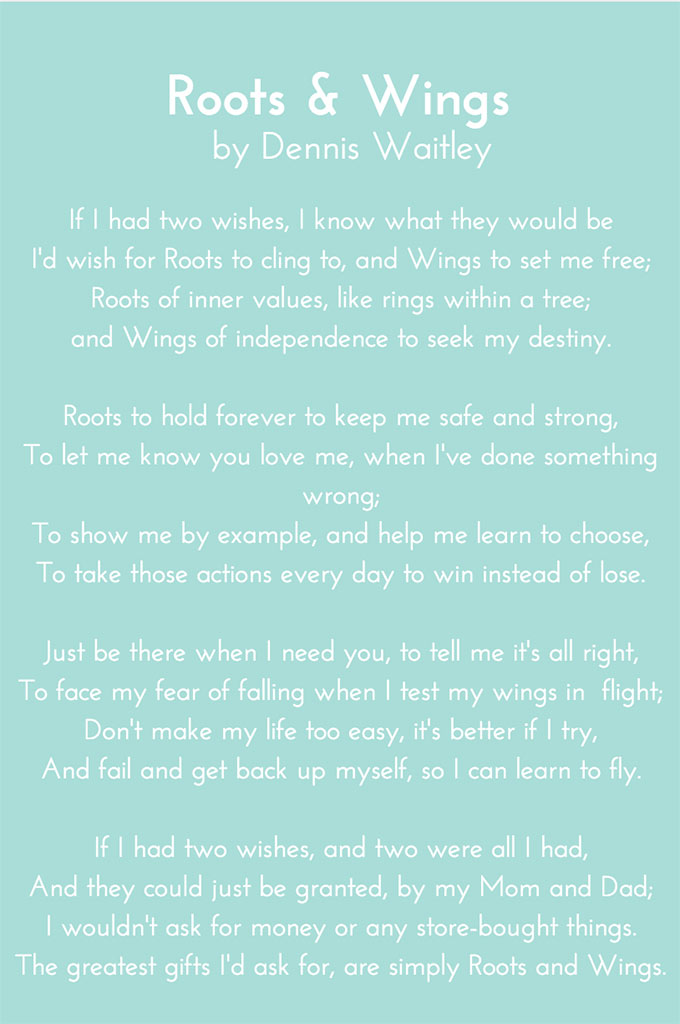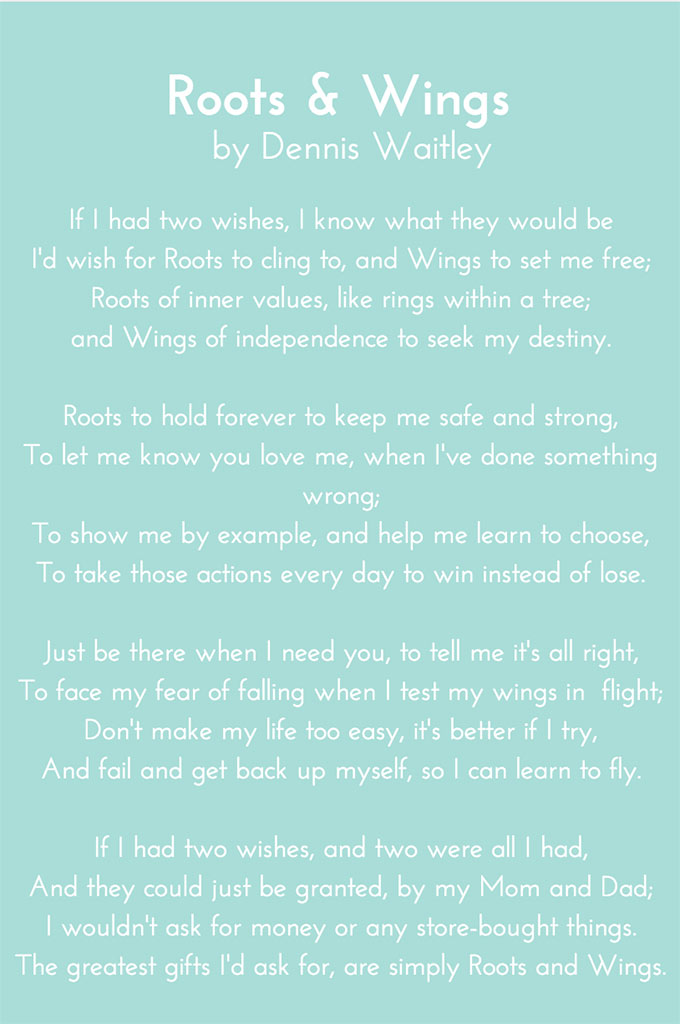 And to my dear friends flung far and wide who are also on this transitional journey: you're in my thoughts and prayers as we adjust together.
Sending big bear hugs to all, have a beautiful holiday weekend. XO
You may also like: Wax Up Your Wings