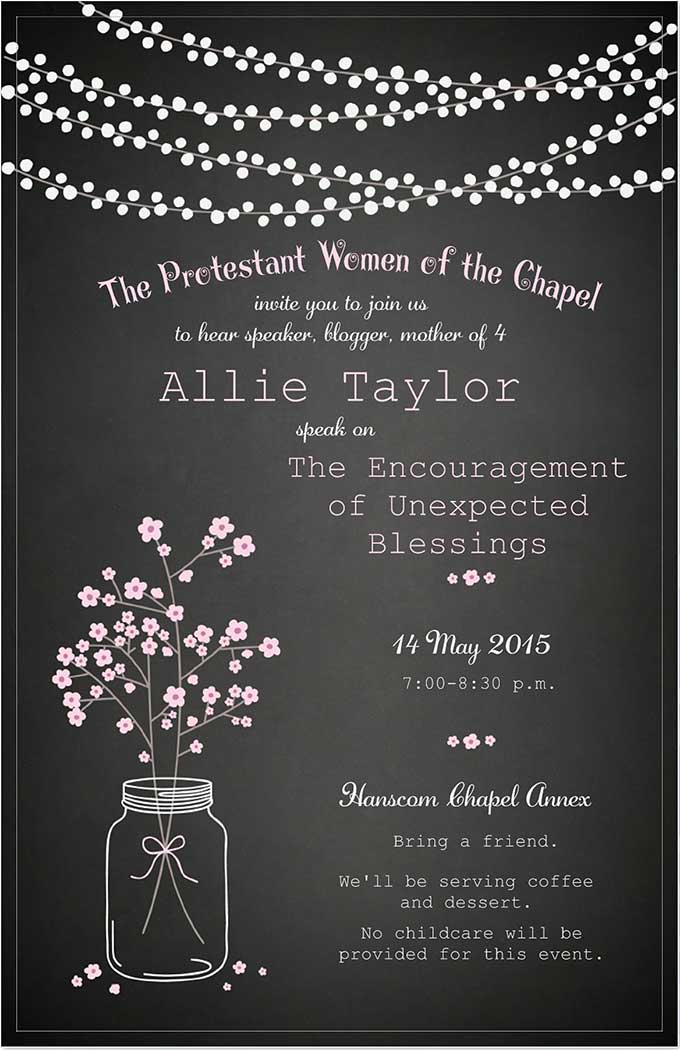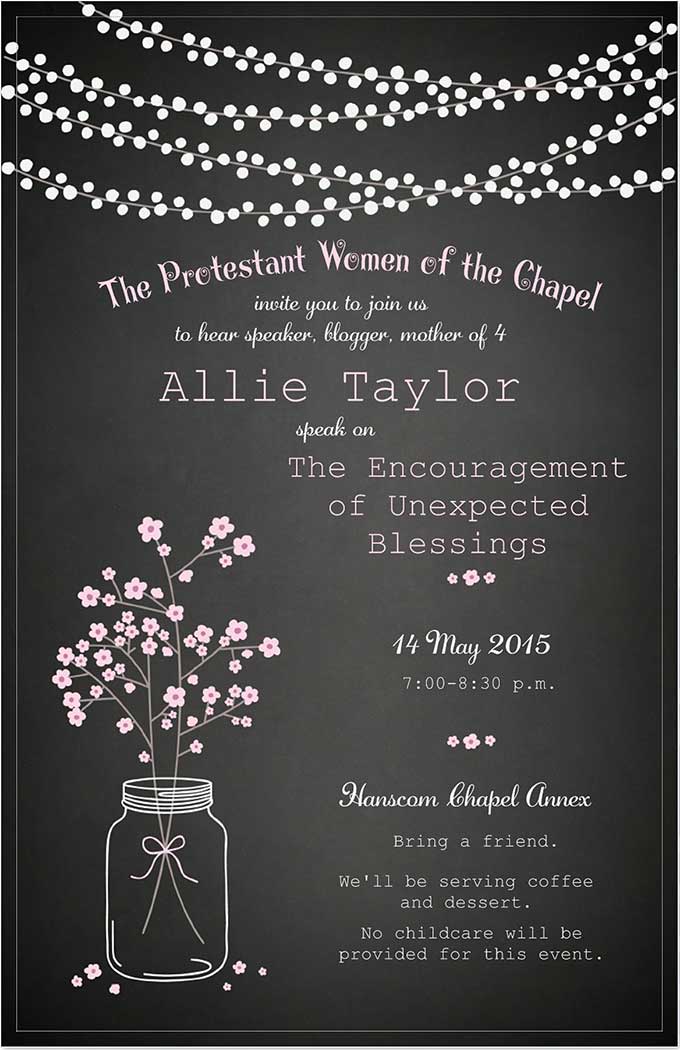 I was given a neat gift this past week, the opportunity to speak at an evening event sponsored by the Protestant Women of the Chapel at Hanscom Air Force Base in Lexington, Massachusetts. This came about because a family friend of ours from South Carolina lives there on the base. Her husband is the commander at a nearby base. So she asked me to speak on the "The Encouragement of Unexpected Blessings" for the Protestant Women of the Chapel group, a national organization with local chapters at most military bases.
"The Encouragement of Unexpected Blessings" was a welcome topic for me, as Hudson has definitely been an unexpected blessing. I loved sharing our journey, and I won't say there weren't a few tears, and they weren't all mine. (Surprise surprise.) Among other things, I shared these stories from our journey: Can't Buy This, They Didn't Know and Embrace the Gift.
There was such a beautiful spirit in the room that night. Not necessarily from me, but from the amazing military wives of the PWOC at Hanscom Air Force Base. I want to tell you a little about the evening.
It was a short drive to Lexington, about an hour or so south. I was grateful my friend Julie accompanied me. We were met at a restaurant off-base, then whisked through security into Hanscom Air Force Base to meet the women at Hanscom Chapel.
We were welcomed with such a peaceful, loving spirit. The meeting hall was beautifully decorated, complete with tempting fruit and homemade desserts, blooming flowers, coffee, tea, and a wrapped door prize for each person. In the first ten minutes, in conversation with three separate women, I counted 28 collective moves in their military career. That was from just three women. (They didn't volunteer the information, I asked.)
What struck me the most about these strong women is they don't feel sorry for themselves. And they don't want anyone else feeling sorry for them either. These are women who know their calling, embrace their support role, live life to the fullest and have a wonderful sense of humor. They bloom where they're planted, aren't afraid to jump in and be involved, all the while knowing they'll likely move again soon for their husband's next assignment. They're also human and have feelings. They have children, and sometimes it's really hard.
The women spoiled me, gave me a bag filled with generous treats. (Read: Godiva chocolate.) Made me feel loved and welcome. I learned so many lessons last Thursday night about grace, hospitality, kindness, love and commitment.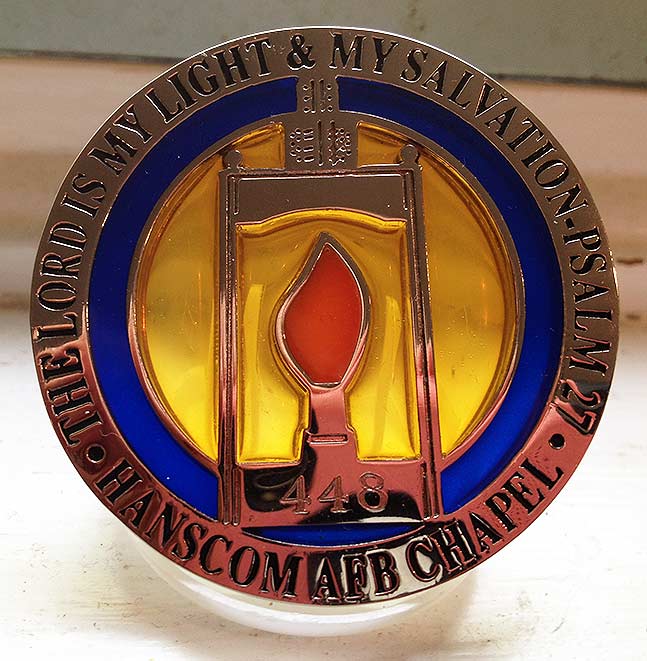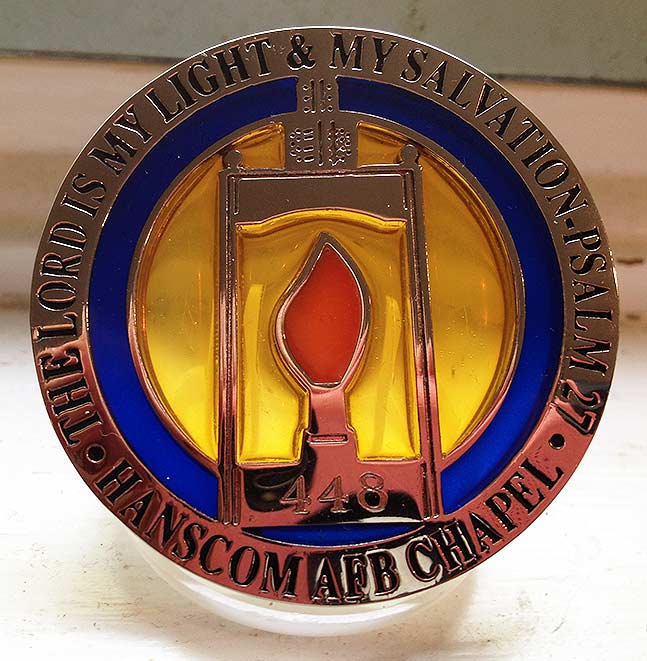 They also presented me with this military coin from Hanscom Chapel, apparently a longstanding military tradition. I cherish this beautiful coin.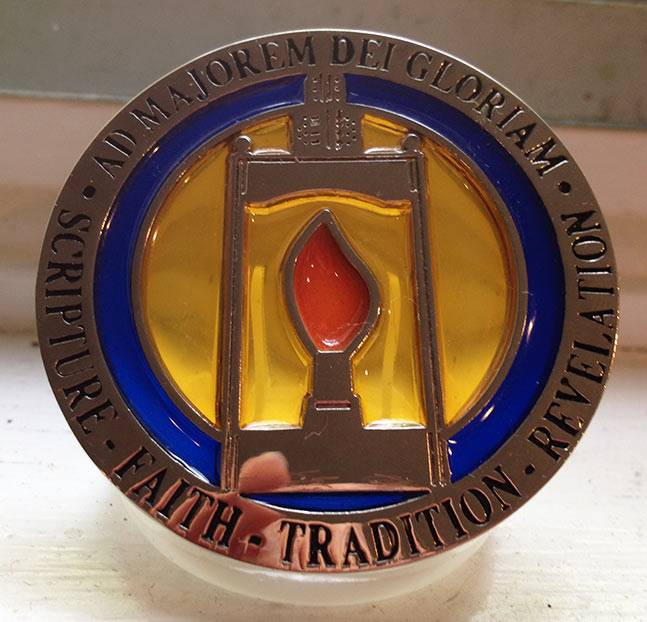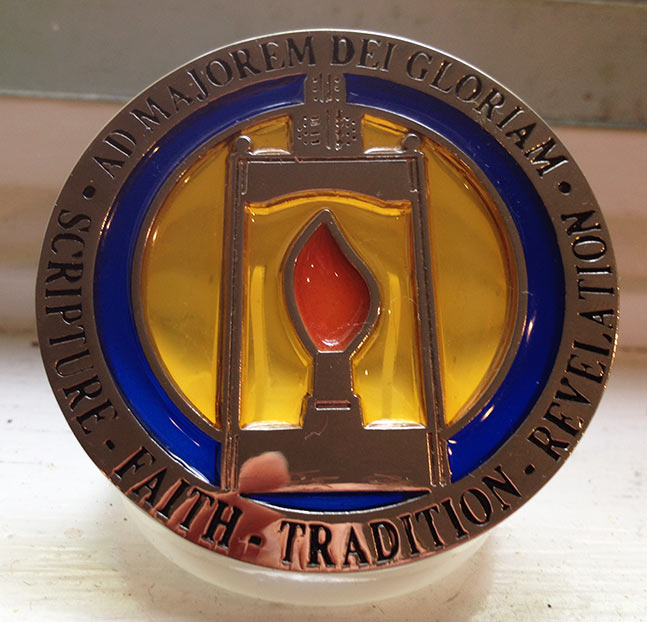 (the flip side)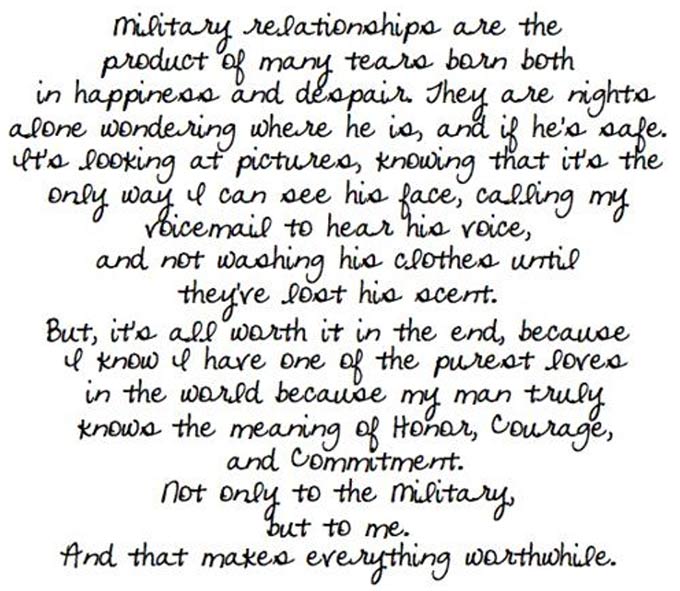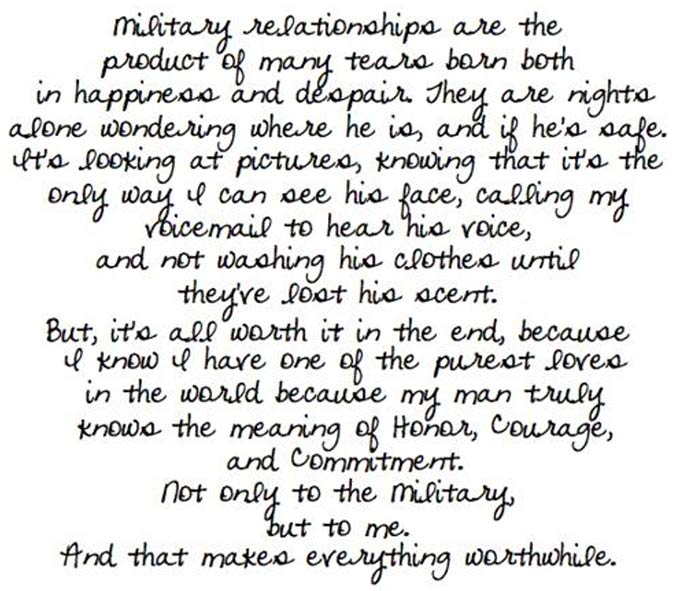 I'm reminded to pray for our servicemen and servicewomen, their husbands and wives. Their lifestyle of continual sacrifice and service overwhelms me. So grateful they are at the helm, on high alert on behalf of us and our families.
I wonder if you might help me. Would you please leave a comment for military spouses today? Maybe thank them for their vital role, their life long sacrifice and service. Whatever you want to say. Hope it will encourage them to read our supportive words.
Have a beautiful weekend!!