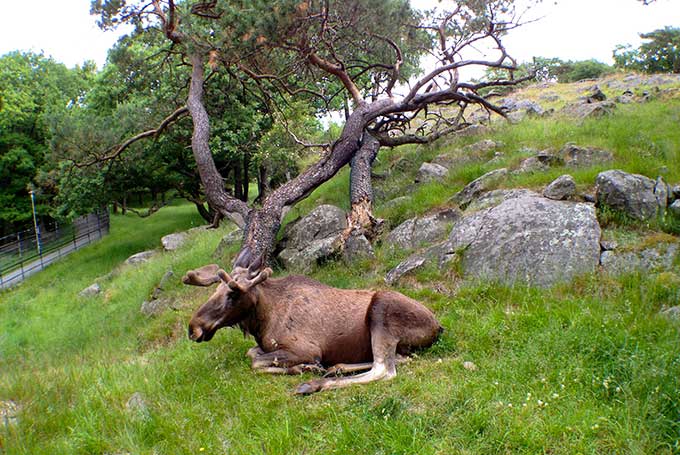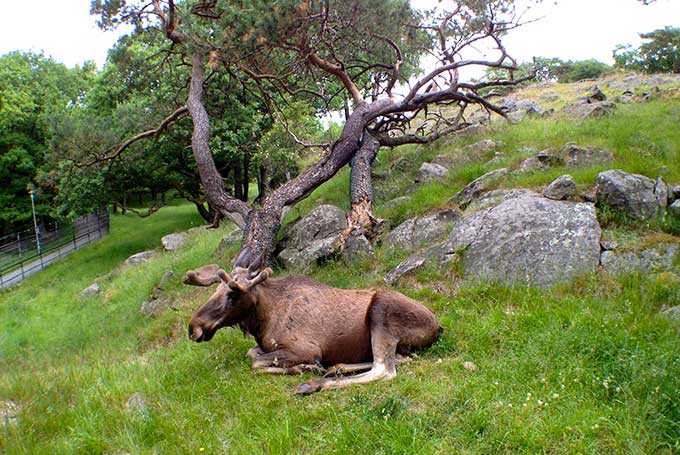 We're heading out the church door when she asks me the question.
"Got your moose?"
Wish you could've been there. Seen the other lady's face. 'Cuz her eyes pop wide. Eyebrows hit the ceiling. Jaw hits the floor. (Shock.)
Oh yeah, I got my moose, thank you very much. All four pounds of the seven-hundred-seventy. Frozen in vacuum sealed packs. I flash open the bag, let her see.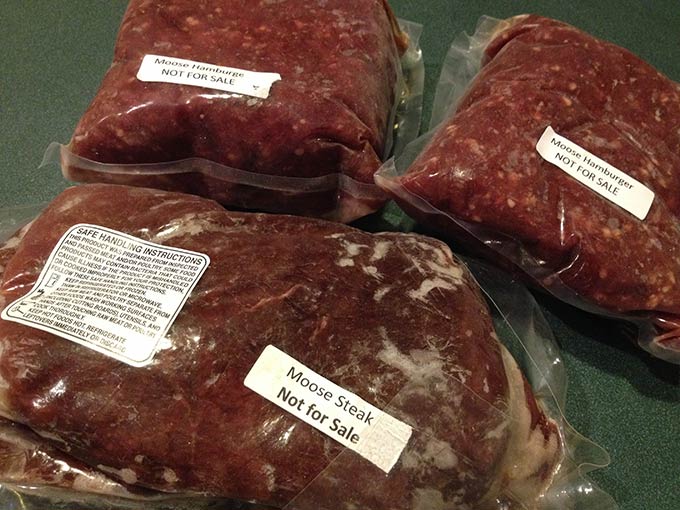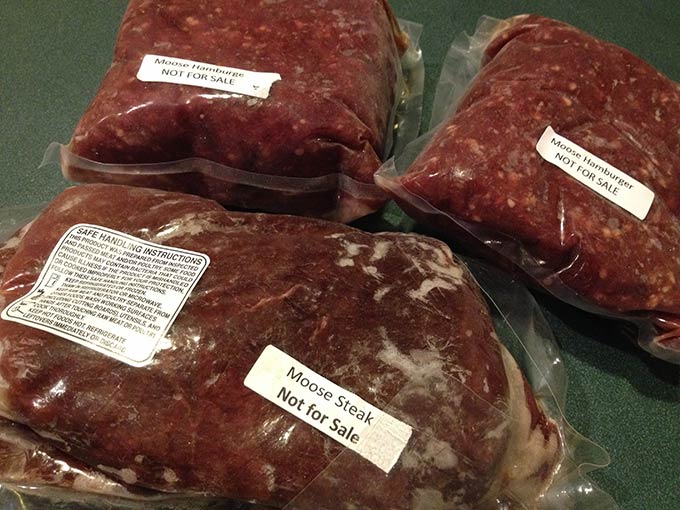 But let's back up, because this moose tale starts decades ago. Brew a pot, sit back, enjoy. It's truly a miracle story, one that needs to be told.
Stanley's what I call a Yankee renaissance man. New Hampshire born in 1936, he's a former marine, expert sharpshooter. Lives off the land. If there's one thing that can be said about Stanley, it's that he's a hard worker. And if there's another thing to be said, it's that he's generous. A man of commitment, he was married over fifty years before his bride went Home.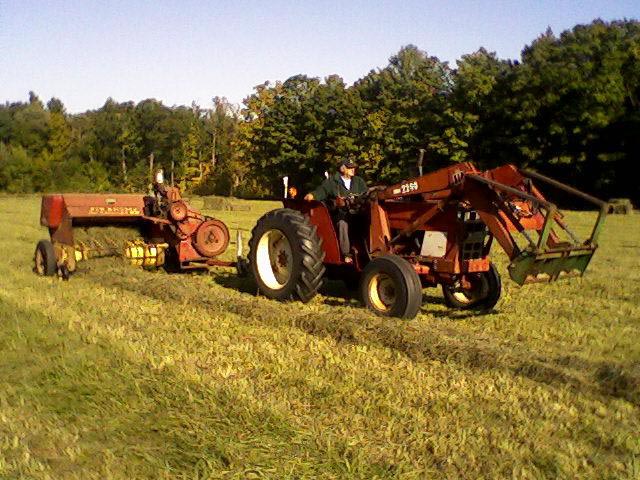 He raises animals for food, always a bumper turkey crop for Thanksgiving. Not just a few. Maybe thirty. Has specific folks in mind raising them, shares 'em at Thanksgiving. Yup, he does the butchering, plucking, draining and whatever else goes with it. There are chickens to be fed, eggs to be gathered. Grows hay on his land to feed the animals. Cuts it, bales it too.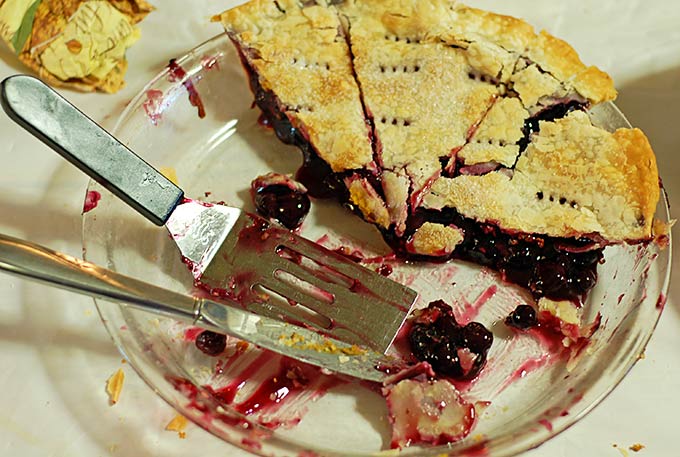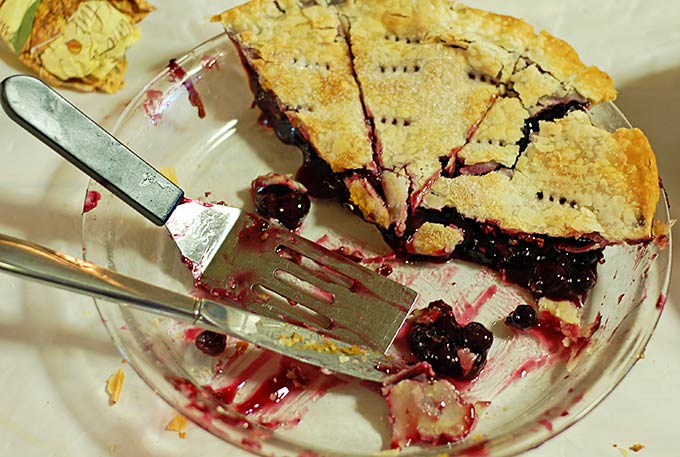 Makes sausage. Cultivates fruit trees. Makes pies. Yup, he's a pie baker too. Blueberry, blackberry, raspberry, pumpkin and lemon pies. Blueberry his favorite.
Did I mention the vegetable garden? Yeah, Stanley has a beautiful vegetable garden. Tomatoes, sweet peas, zucchini, squash, pole beans. You name it, it grows in Stanley's garden. Yeah, he has a green thumb. Kelly green.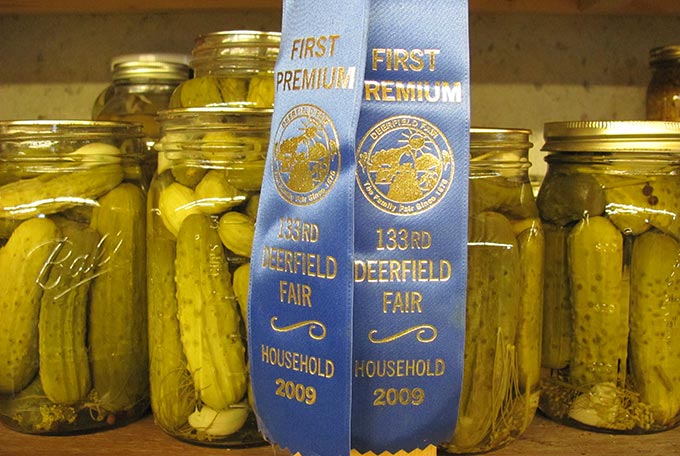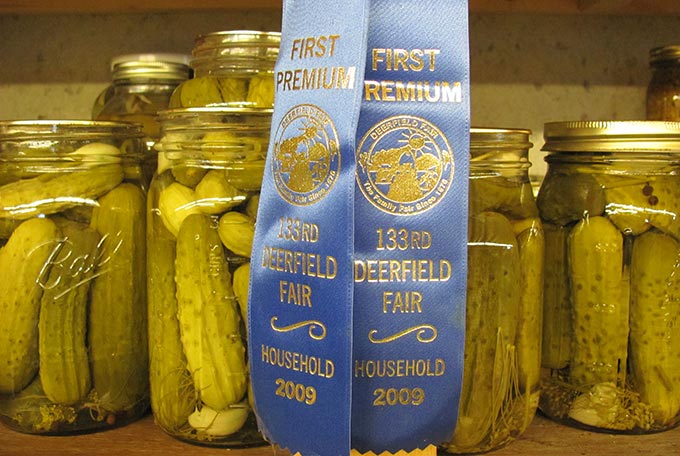 Oh right, cucumbers. He grows cucumbers. Makes pickles. ('Course he does.) Enters 'em in the state fair.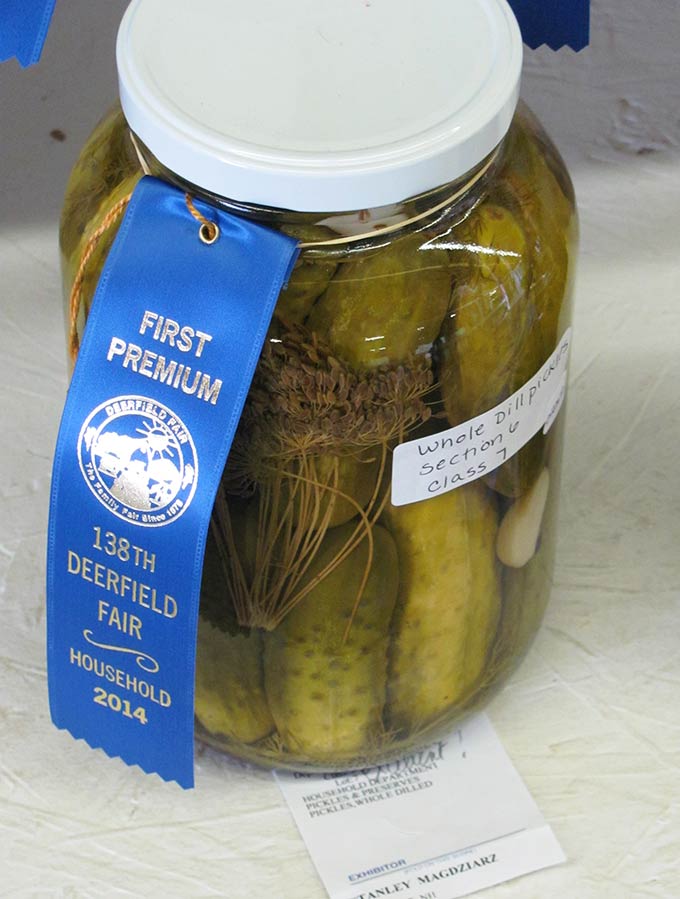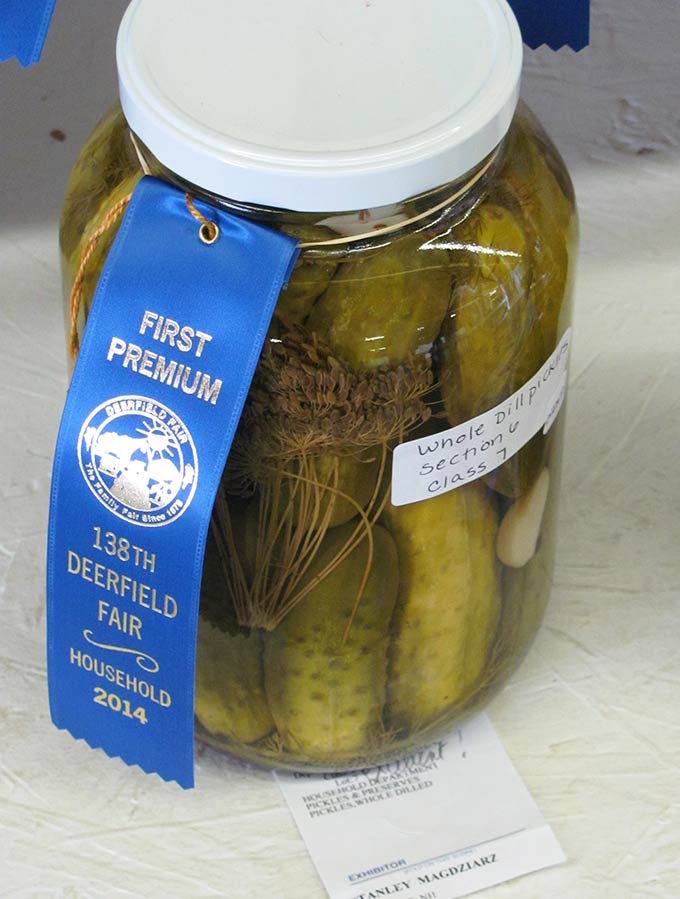 Wins first place. Yup, Stanley does all that. All that and more.
He's a hunter too, maybe you guessed. Taken down a few dozen deer in his time. But he always dreams of moose hunting. Talks about it, dreams aloud. In New Hampshire, moose hunting season is short. And not enough moose to go around. So the NH Fish and Game Department has a lottery. You enter the lottery. You win, you get a moose hunting license. A chance.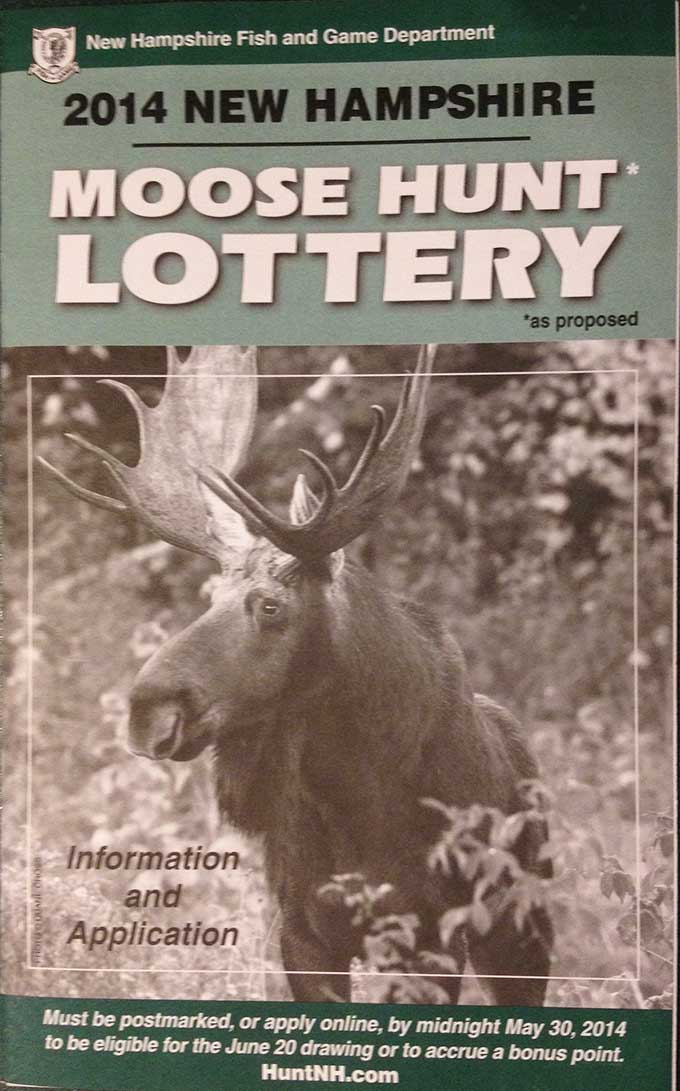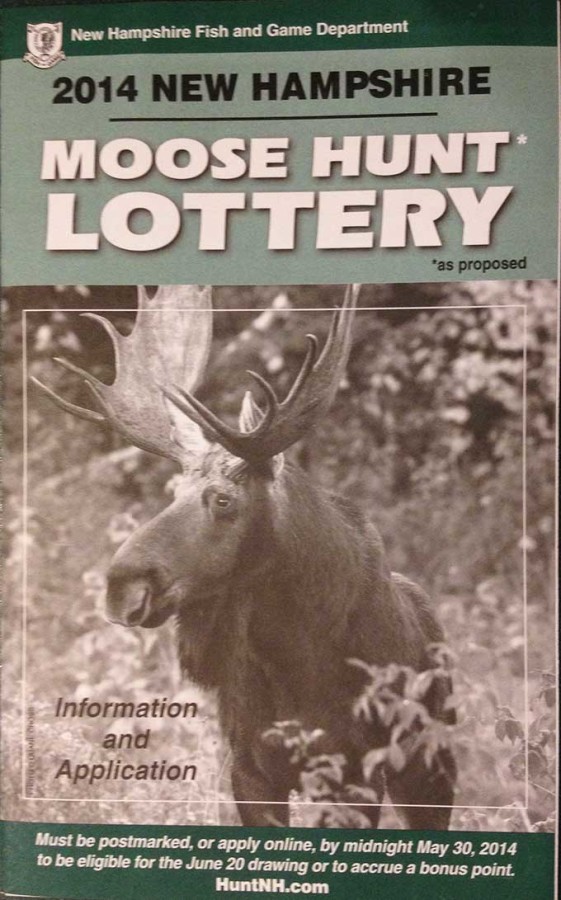 Twenty-six years ago, Stanley enters the lottery for his first moose hunting license. Doesn't get it. He enters again the next year. And the next. Twenty-five times in all he enters the moose hunt lottery. Doesn't ever win. Not once. Disappointing.
Two years ago, Stanely's diagnosed with lymphoma, shows up in his lymph nodes first. He takes chemo, goes into remission. Then last summer he has what seems like a stroke. Tests reveal it's the lymphoma back again. But this time, in his brain. He chooses radiation and oral drugs, just to buy more time. Because it's only a matter of time.
On a wing and a prayer, he enters that moose hunt lottery one more time. Ten thousand apply. But only a hundred twenty-four hunters are chosen. After twenty-six years, Stanley's one of the one hundred twenty-four hunters chosen. Yup. Stanley finally wins the lottery. He gets that moose hunting license. He's tired, lethargic, sleeping a lot for the meds and the brain tumor. But he rallies for the hunt, and Stanley finally goes moose hunting October 19th, 2014.
"Stanley Magdziarz slowly raised his rifle, closed his right eye, peered through the scope with his left eye, then squeezed the trigger, his mind a blank. He hit the moose on the right side, killing it in an instant. 'Fell like a ton of bricks,' he said."  –Concord Monitor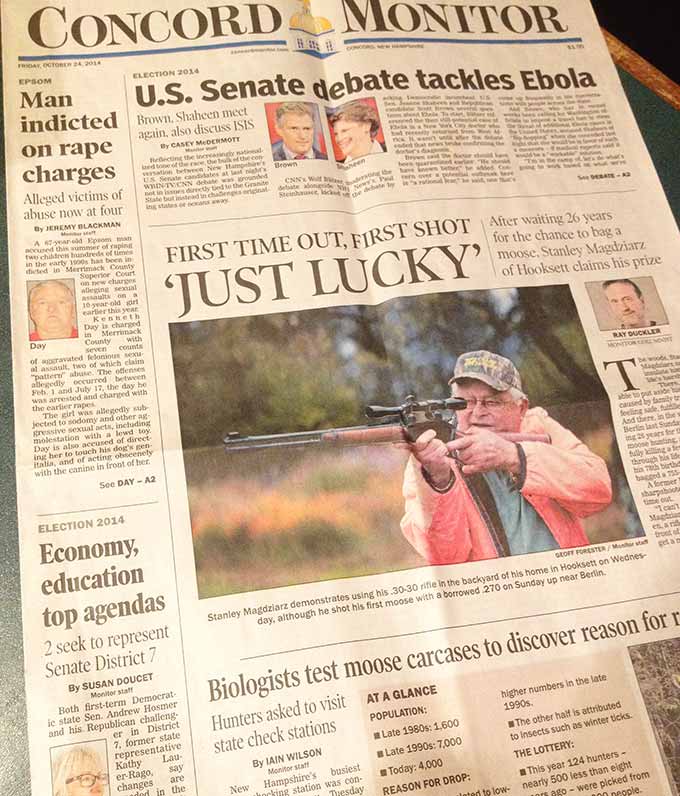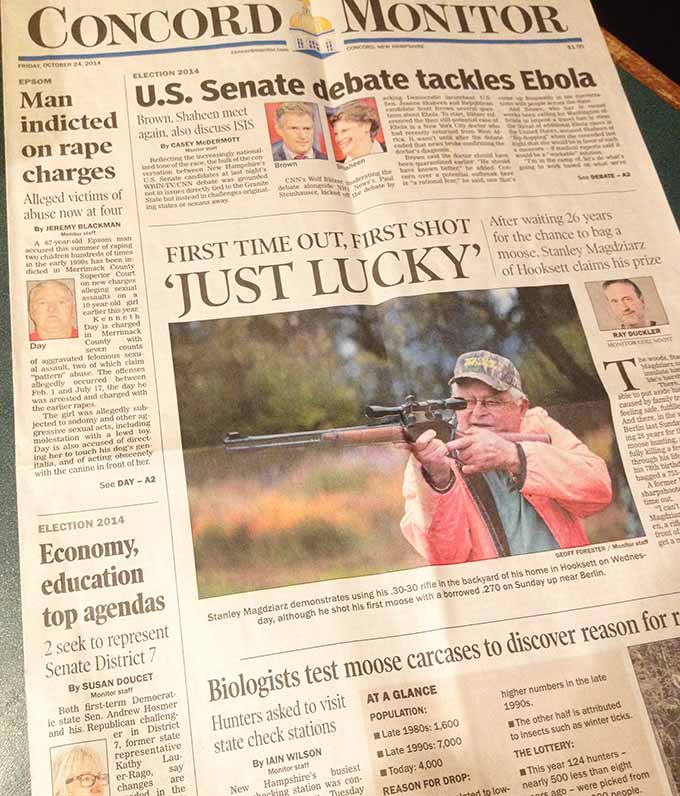 "First time out. First shot."
Seventy-eight years young, former marine, Stanley comes home with a moose that day. All 770 pounds of him.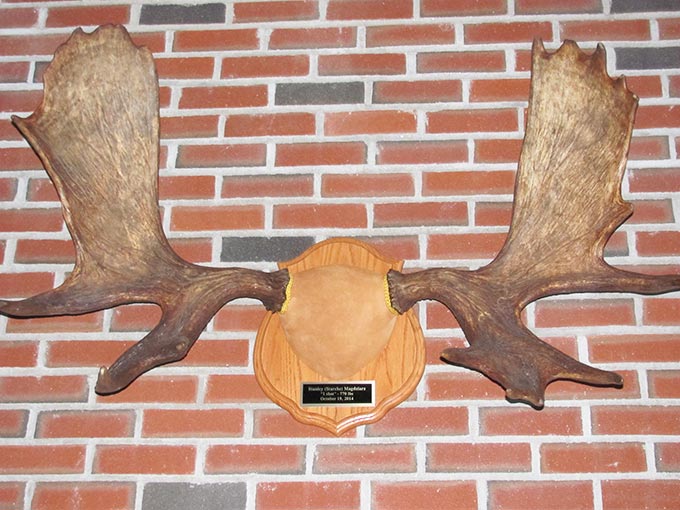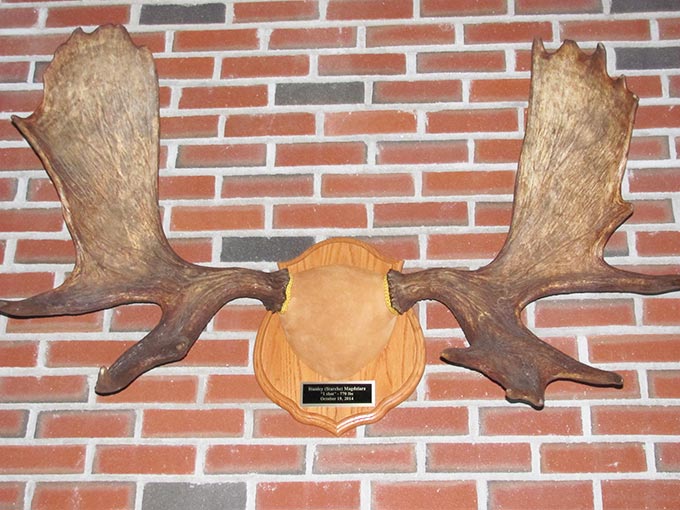 Ten weeks later, Stanley goes Home.
You may also enjoy: Maple Taffy on Snow