Sometimes there are things I want to tell you about that don't fit neatly into a recipe post or otherwise. Things I love, enjoy or make my life easier. Thought provoking or beautiful things. Things that bring me joy. Stuff that simplifies my life. What I made in the kitchen yesterday or what I'm thinking about today.
So I'm writing occasional, informal, quick posts to fill in the gaps called Favorite Things. Taking inspiration from Julie Andrews: "These Are a Few Of My Favorite Things". Do re me fa so la ti do. Minus the raindrops on roses and whiskers on kittens. (You're welcome.)
Favorite Things here might include a book I'm reading, a movie we liked, a story that moved me etc. Whatever's spinning my world at the moment.
Here are a few of my favorite things today …
So many have been sick with the flu. It's a real concern and it's been deadly here in NH too. And apparently flu season still hasn't hit its peak yet. So hard. If the flu has visited your family recently, I'm so sorry. My Hudson and Charlie both had Influenza A last week and it was tough. I was super nervous about getting it. (So far so good.)
Last year my friend Maria who is a pulmonologist told me all the doctors in her practice have their chemo patients on turmeric to build up strong immunities. She said it's the best thing they know of to build up the immune system. Since the body doesn't absorb turmeric well on its own, it's formulated with black pepper extract to boost absorption. Here's the kind I take: Turmeric.
Thought provoking movie we really enjoyed: Mr. Church. Eddie Murphy will surprise you.
Saw The Darkest Hour at the theater on a date night w/Jon recently. Wow! Loved it. (And just heard it was nominated for six Academy awards.)
Reading: Chasing Slow: Courage to Journey Off the Beaten Path by Erin Loechner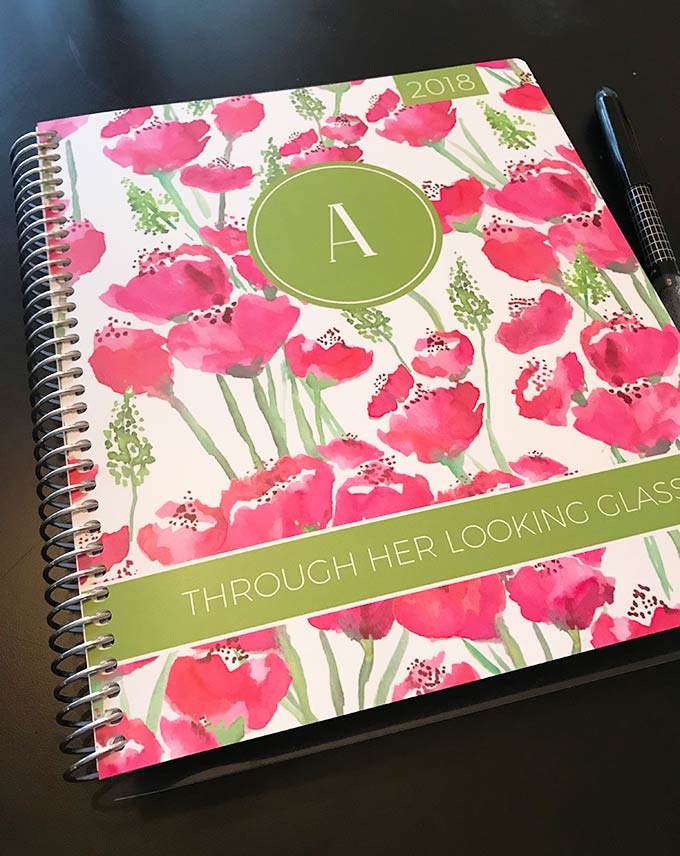 Got a fun package in the mail this week. My new 2018 Personalized Planner from Plum Paper . Love all the affordable customizations available. If you still don't have a planner for 2018, build your own on-line, starting with any month. YES!
There are customizable pages available to track fitness, holiday planning, photography, blogging etc. Whoever you are, whatever you do – it's easy to get organized fast. I hear Plum Paper has big discounts on Black Friday for future, FYI. Check out a review here.
This loopy phone case – so you won't drop your smart phone anymore like I used to. I got it when I upgraded my Iphone and it's been a game changer. No more phone drops or cracked screens. Love it and highly recommend.
Here's what I'm baking this afternoon. Yum.
And here's a blog I really enjoy. Mary is a sweetheart.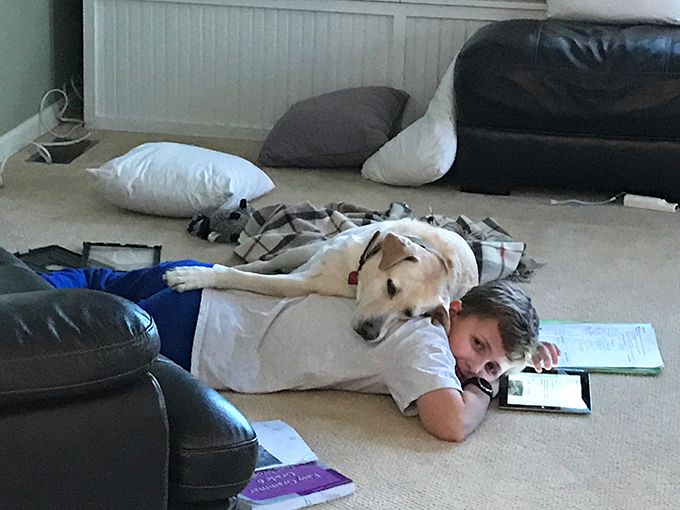 Last but not least… if you have to be home sick, it's always nice to have company!  – Charlie and Chloe
Have a great weekend and stay healthy!
XOXO,
Allie