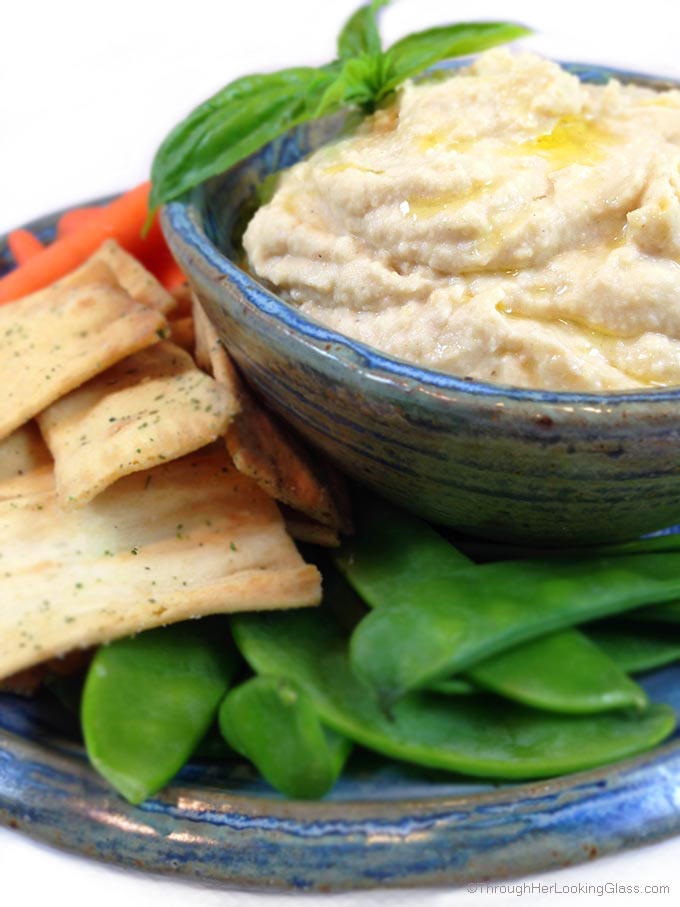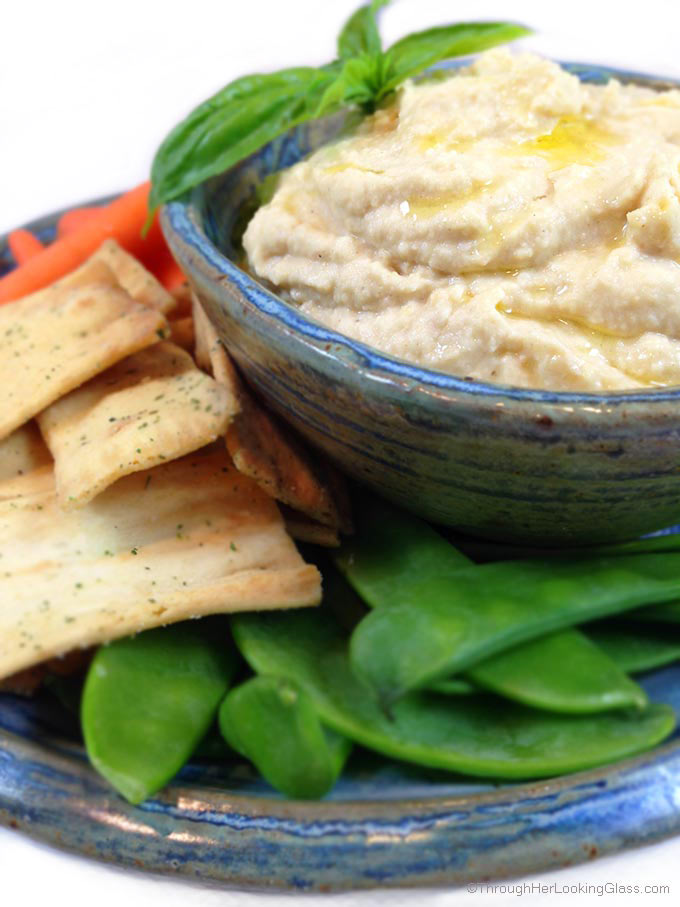 Here's the quickest and easiest appetizer you'll ever make: Fantastic Five Minute Hummus. Yup, just five minutes to the perfect hummus dipper for veggies, crackers and chips. Healthy too. Bush's garbanzos are rich in potassium, fiber and protein. The perfect tasty and appetizing snack.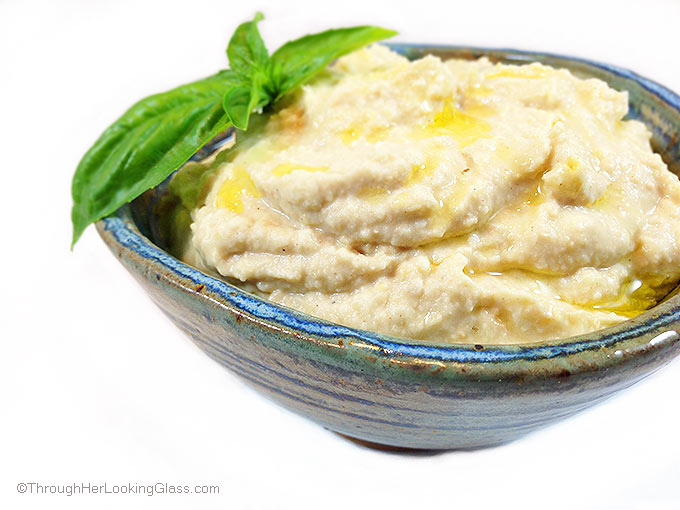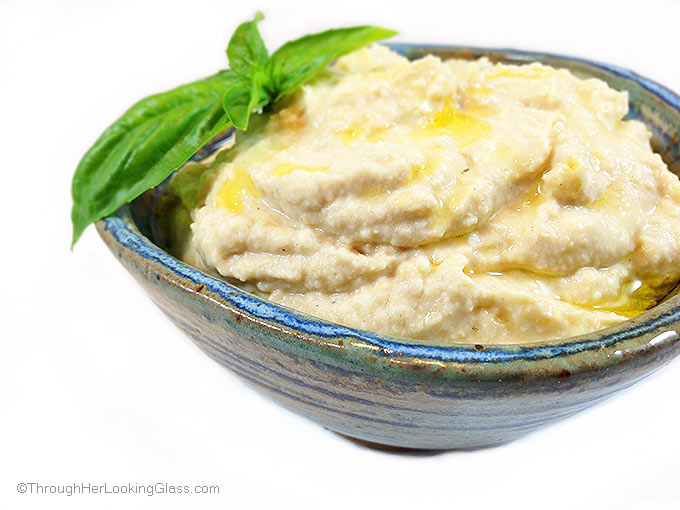 I first had this delicious hummus at my knitting club Ravelry. We've got a lot of great knitters and a lot of great cooks. I'm not sure if we're better at knitting or cooking. Might be a tie. One of my Ravelry friends has roots in Lebanon. (The country.) Not only is she an amazing cable knitter, but she makes a mean hummus. She brought this Fantastic Five Minute Hummus to Ravelry one day and wowed us all. Lots of o-o-ohs and a-a-ahhs. We just couldn't get enough and there weren't any leftovers. I was so thrilled when she shared her family recipe and I saw for myself how incredibly easy it is to make.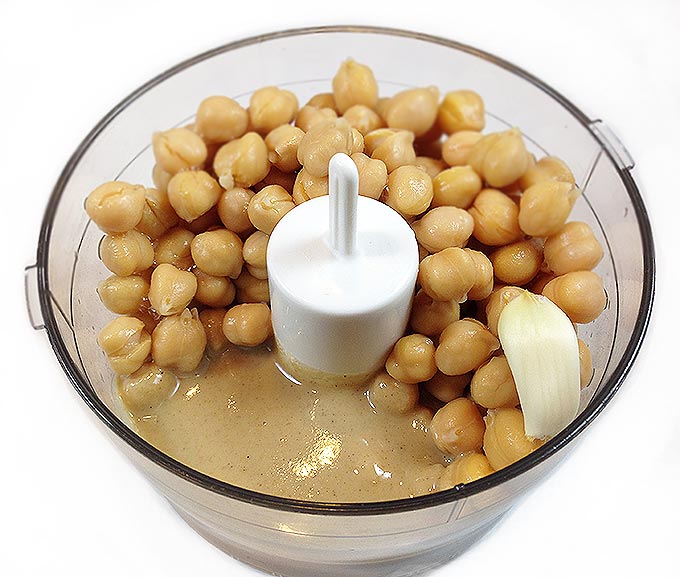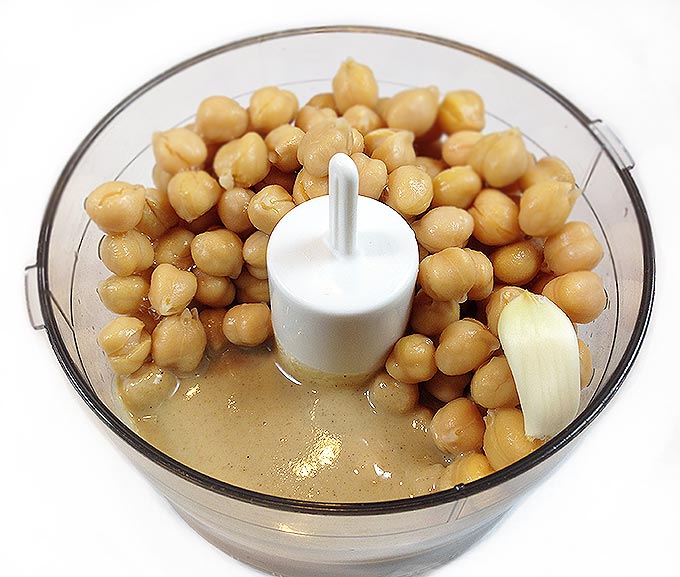 Just five ingredients: chick peas, garlic, salt, tahini and fresh lemon juice. Oh and water. (Does that count?) Process in the food processor for one minute. Perfect hummus every time. This recipe couldn't be simpler, more delicious or nutritious. Enjoy!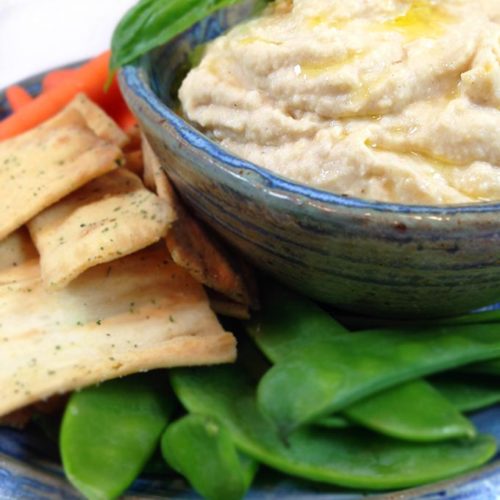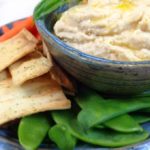 Print Recipe
Fantastic Five Minute Hummus
Simple recipe for delicious and healthy chick pea hummus.
Ingredients
1,16

ounce

can Bush's Best Garbanzos Chick Peas

drained and rinsed

1

clove

garlic

1/2

teaspoon

salt

1/4

cup

tahini

1/4

cup

fresh lemon juice

1/8

cup

water

Olive oil
Instructions
Stir tahini until it's a thick paste, then place in food processor.

Add chick peas, lemon juice, salt, garlic and water in food processor.

Process until completely combined, about one minute.

If hummus is too thick, add a tiny amount of water and mix 'til the desired consistency.

Taste test, and add additional salt or lemon juice if needed.

Pour in serving bowl and drizzle with olive oil.

Serve as a dip with fresh vegetables, crackers or chips.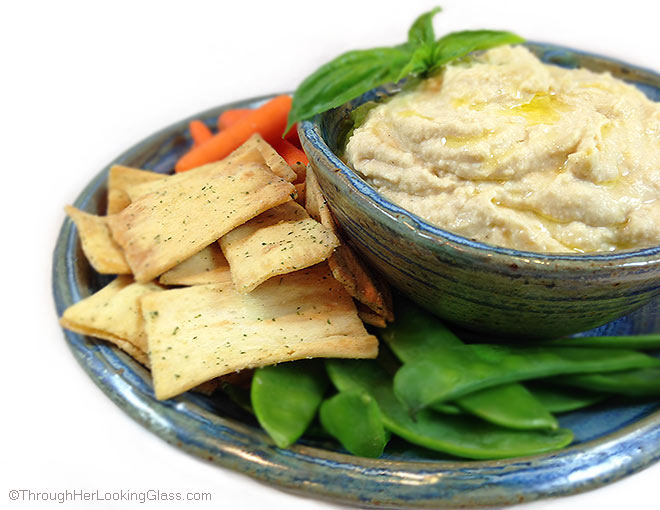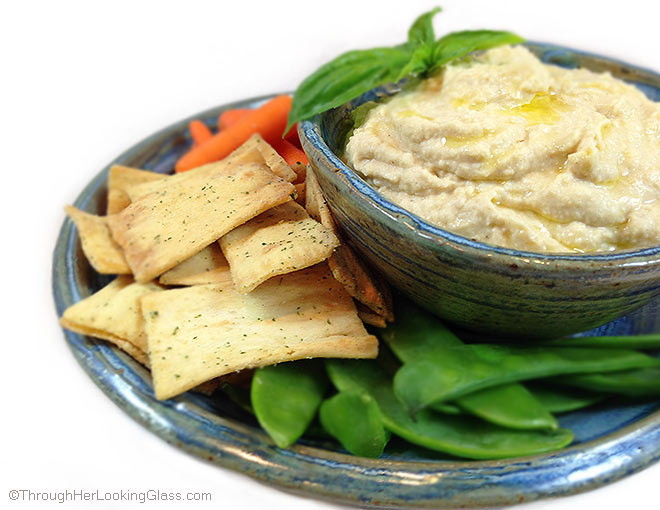 Fantastic Five Minute Hummus: delicious and easy dipper for veggies, crackers and pita chips. Also great in a wrap!
You may also enjoy: Southwestern Edamame Quinoa Salad