Are you a chocolate lover? If so, you're in luck, because today I'm posting a Chocolate Smorgasbord, just in time for Valentine's Day baking!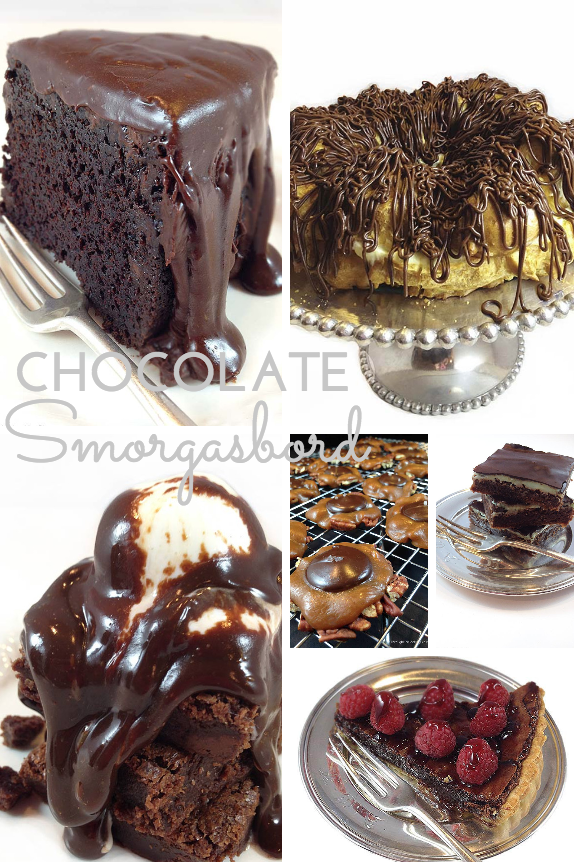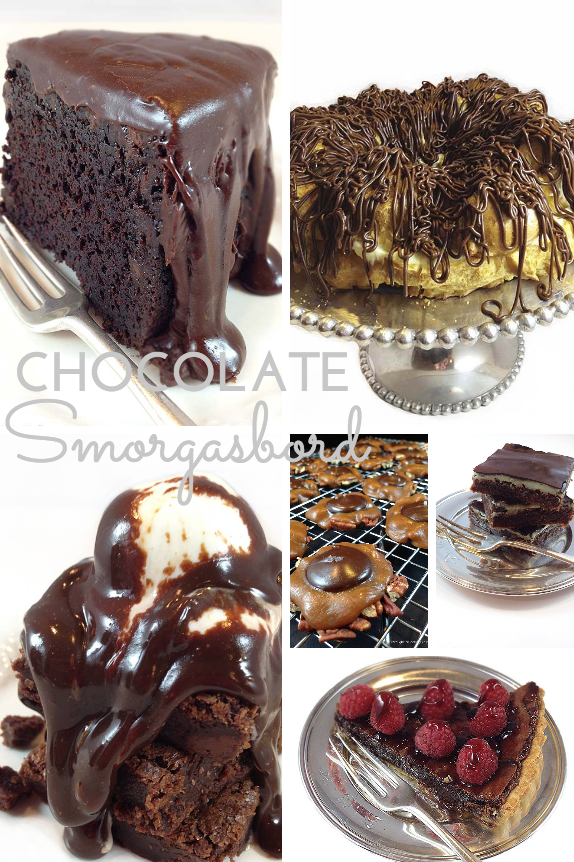 Did you know there are people in existence who honestly don't like chocolate? I know. It's hard to believe, but true. At first I thought it was myth, but now I've met more than one of these unique non-chocolate-loving individuals. They're lovely people, just missing the chocolate gene. (While others of us are minus the brussel sprout one.)
So today I've posted some of my all-time favorite chocolate recipes. For those of us who love chocolate. There's something to tempt everyone. Hope this Chocolate Smorgasbord inspires you to get baking in the kitchen today!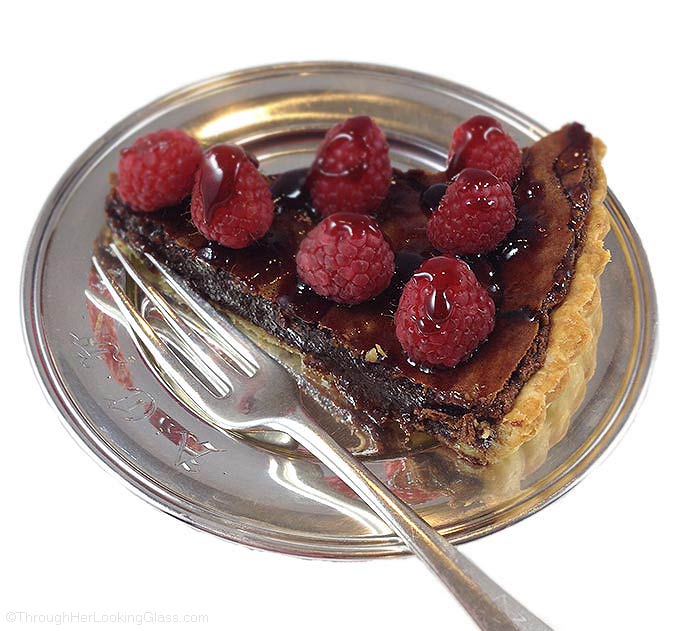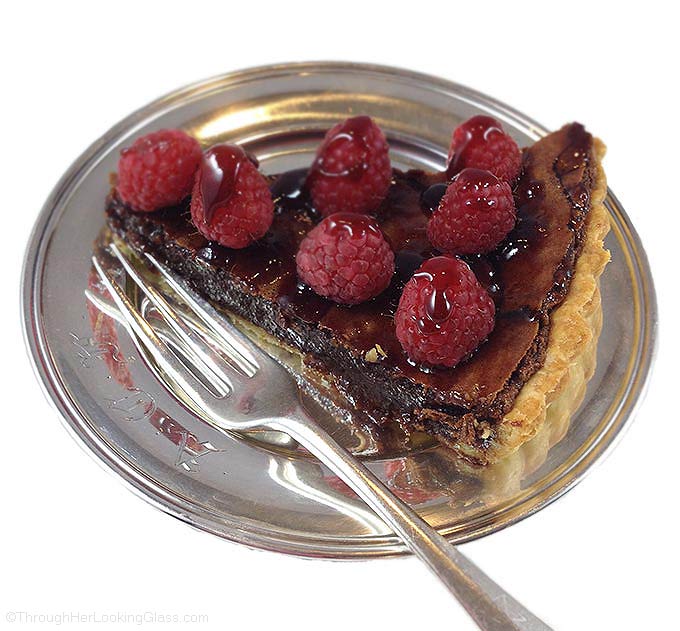 This Chocolate Raspberry Tart tastes every bit as decadent as it looks.  Spectacular with coffee. While this Chocolate Raspberry Tart has several steps, it's not difficult to make and I give you step by step instructions. This would be such a nice touch on your dessert table. (Just sayin'.)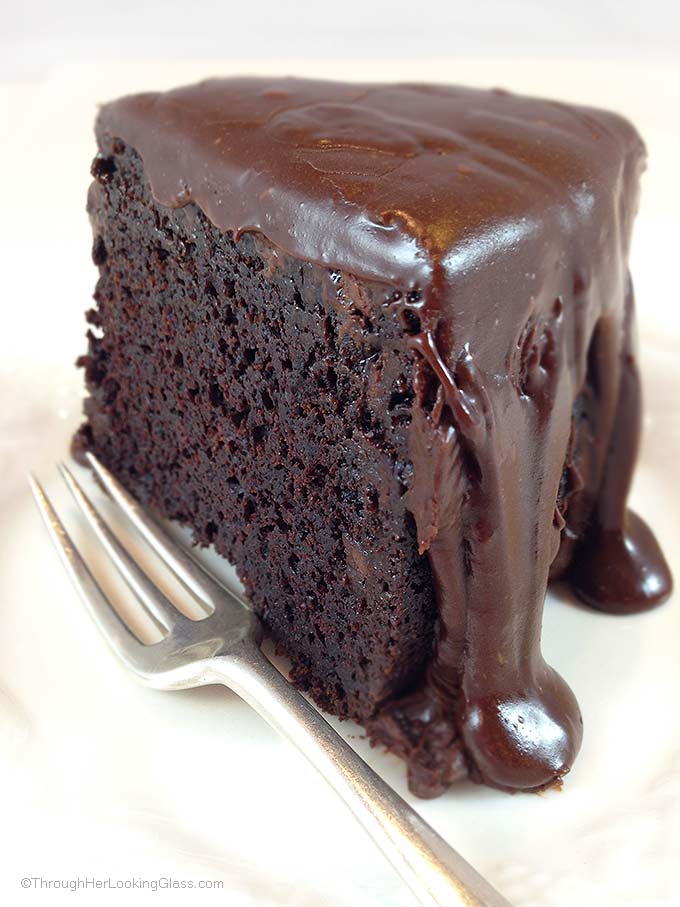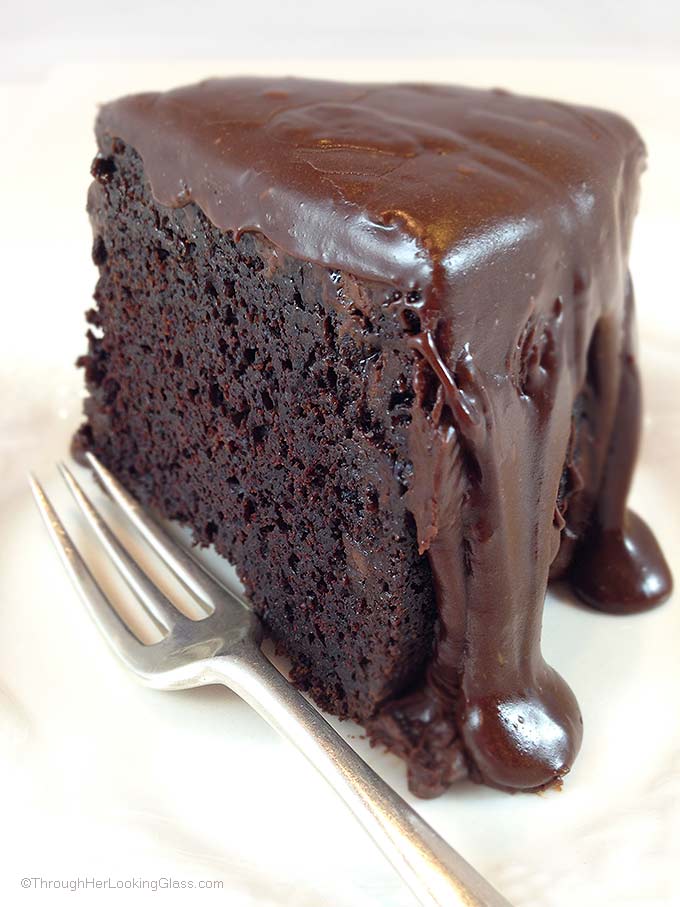 The luscious Brick Street Chocolate Cake is everything you dream of in a chocolate cake. Rich and delicious. The pourable chocolate ganache is over the top. Bake this in a tube pan, let it cool completely. Fill the center hole with ganache icing first, then pour the rest over the top, let it cascade down the sides. Yeah. There's cocoa in that ganache. Cocoa in the cake. Also chocolate pudding and chocolate chips. Chocolate on steroids. If you're looking for the best chocolate cake recipe, this is by far the best one I've made.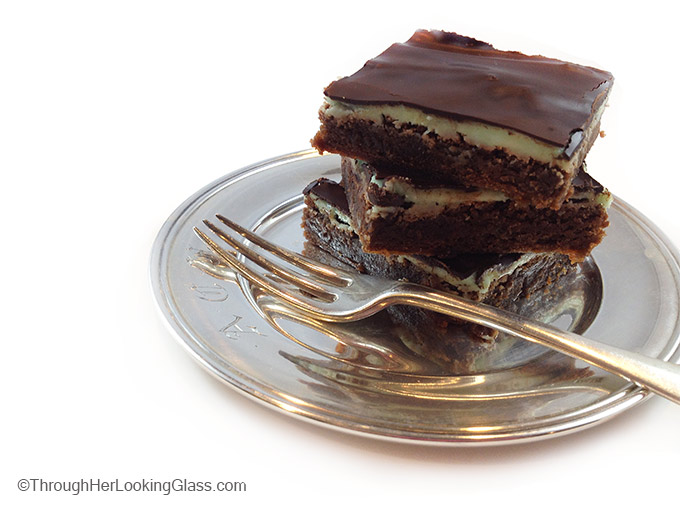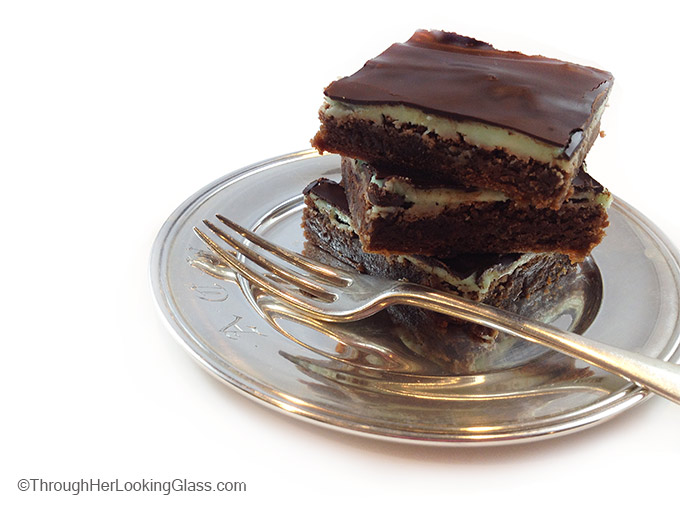 If you're a chocolate mint lover like me, you'll adore these rich Dark Chocolate Mint Brownies. First, a layer of luscious brownie with just a "hint of mint." (Poet: me!) Then, a minty icing layer. And finally (drumroll please)…. a thin layer of bittersweet chocolate that cuts the sweet. Sophisticated. And decadent. Yes, it's three layers. But it's three easy layers.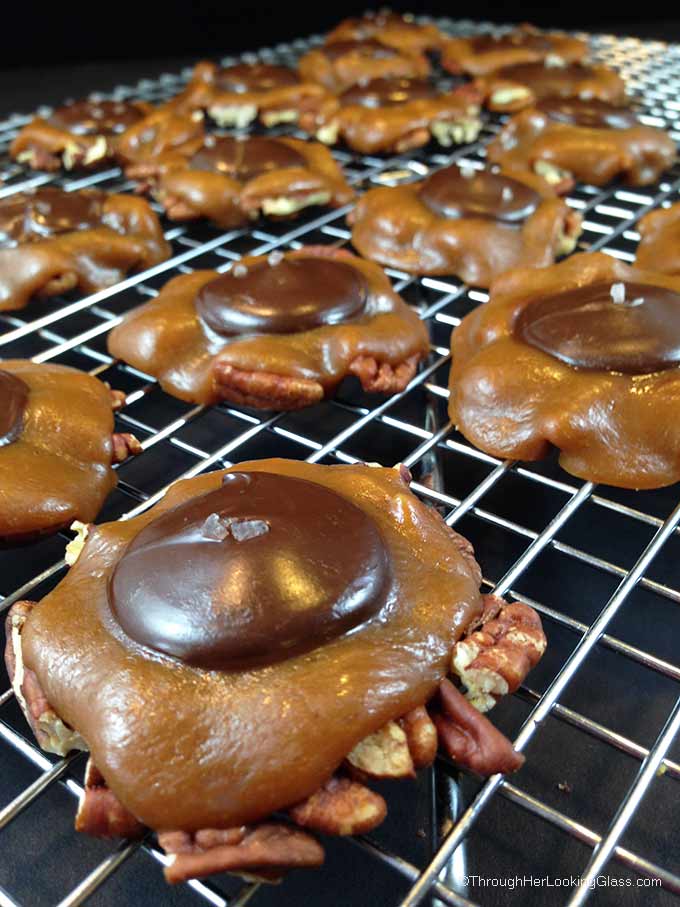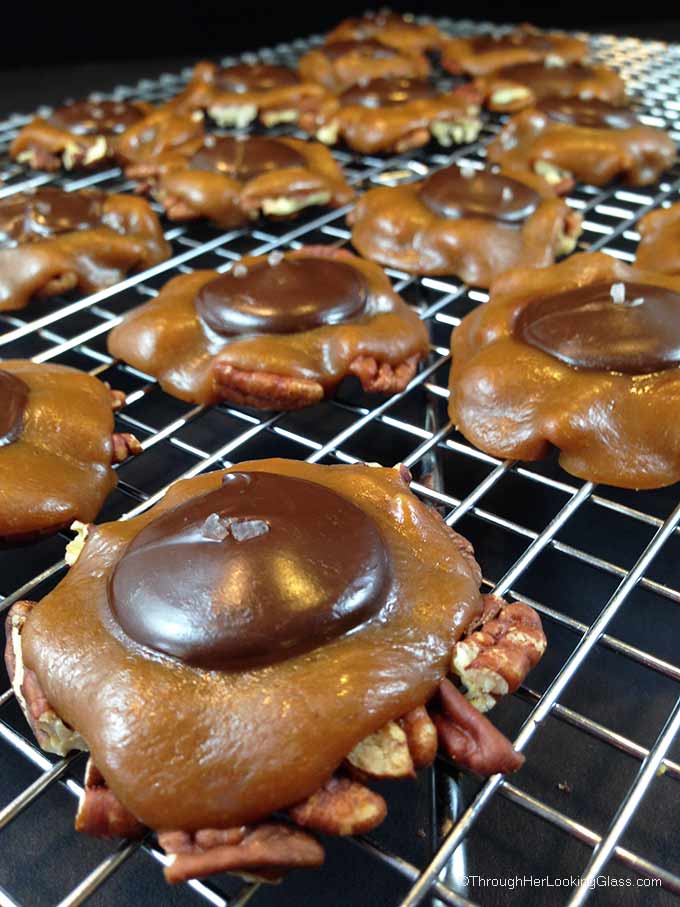 No matter how you say pecan, Salted Caramel Pecan Turtles make such a beautiful presentation. (And they don't taste half bad either.) No candy thermometer is needed for this recipe. Soft caramel candies are flattened and placed on top of toasted pecans, then quickly melted in the oven. Perfect in a candy box or on the dessert table. The toasted pecans and sweet caramel complement each other perfectly. Top with bittersweet chocolate and it's oh-my-word over the top. Sprinkle on a few sea salt flakes for a sophisticated palette. Or not. Either way, divine!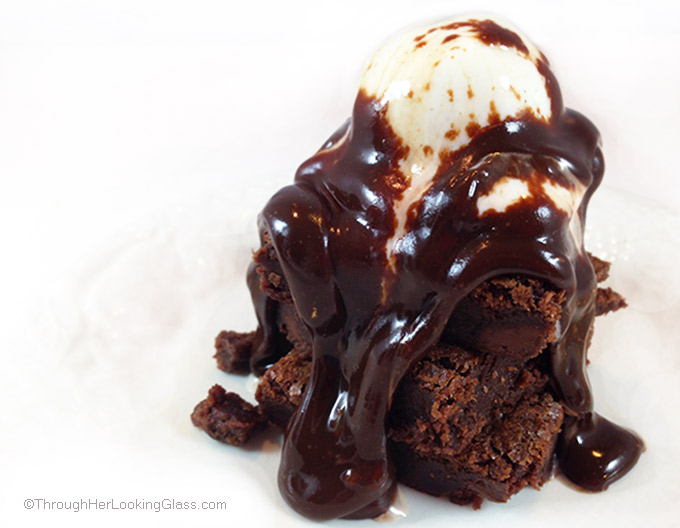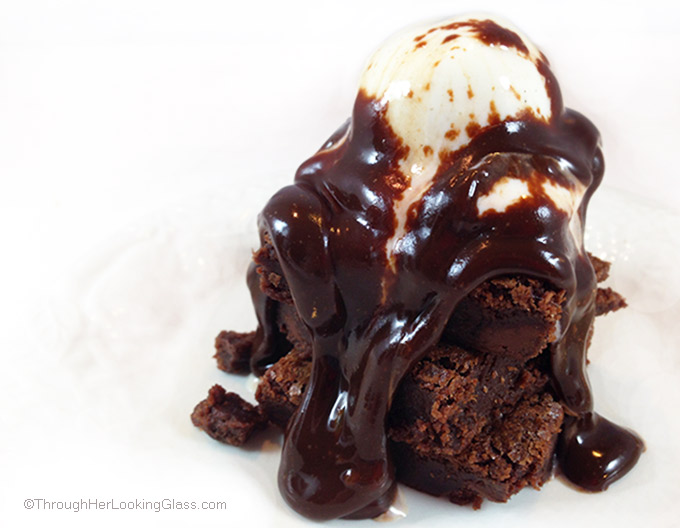 Seriously, a box mix just doesn't hold a candle to my Aunt Pinkie's Famous Fudgy Brownies. These have all the goodies: butter, flour, sugar, eggs, vanilla and unsweetened baking chocolate. And a bonus: chocolate chips. Yeah. Delicious chocolate fudgy overload. One great thing about these brownies is they stay soft and fresh for days. (If they last that long.) It must be the pure butter.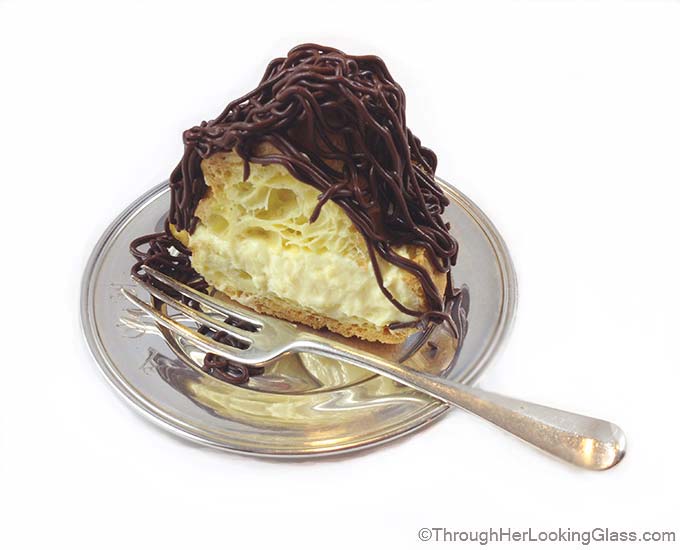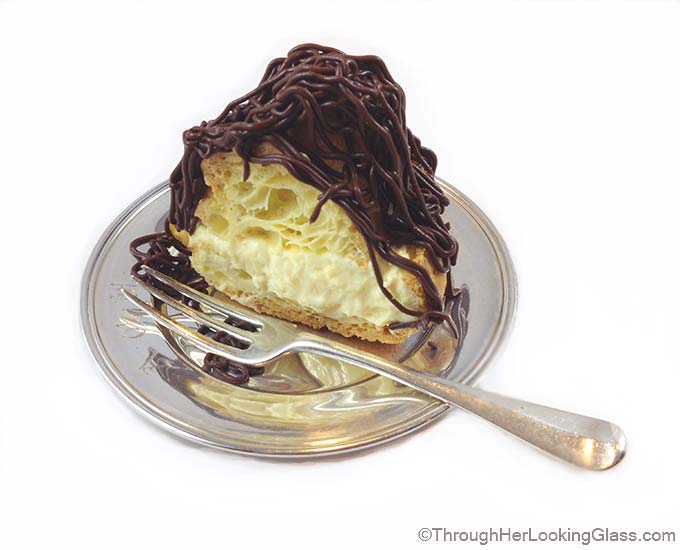 So here's a decadent recipe: Boston Cream Eclair Cake. It looks grand, but trust me, you can easily make it too. This simple recipe was given to me by dear Italian friends in Rhode Island many years ago. It's such a crowd pleaser, gorgeous and delicious. There are three simple parts to the Boston Cream Éclair Cake: the pastry crust, the cream filling and the rich chocolate frosting. You can make this dessert all at once or in stages.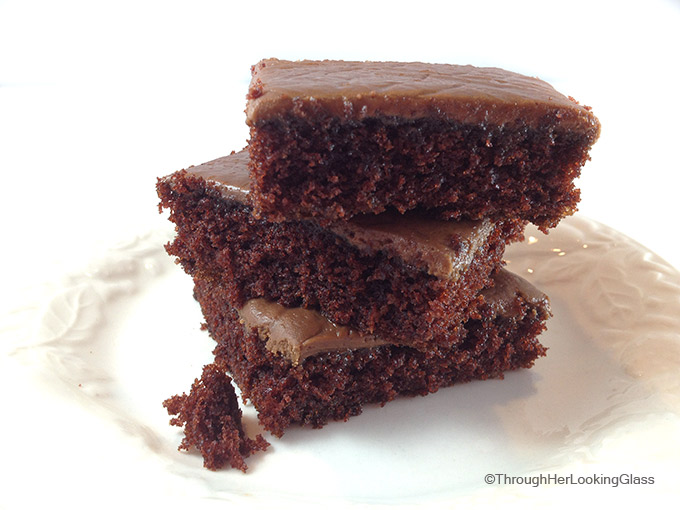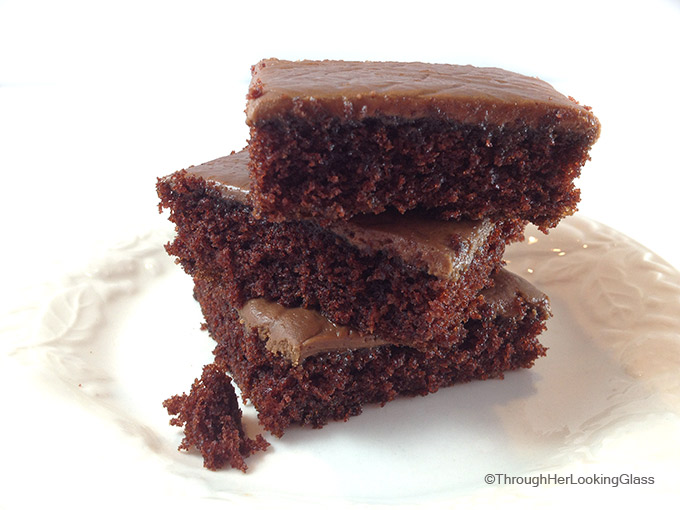 And finally, there are so many reasons that make the 29 Minute Decadent Chocolate Sheet Cake such a winner.  You can't go wrong with chocolate, any way you slice it. It's rich, delicious and bakes in the oven for just twelve minutes. When the cake tests done, mix the fudgy icing, then spread it on the warm cake. It oozes into every nook and cranny with absolutely irresistible crowd pleasing results. Oooo la la! It couldn't be faster and easier. Or yummier! It's a blue ribbon winner every time, best enjoyed with a tall glass of icy cold milk. Trust me, you'll spend more time sharing this recipe than actually baking the cake.
Sure hope you found some baking inspiration in this Chocolate Smorgasbord today, and happy baking!


You may also like: Indulgent Flourless Chocolate Cake