A simple but delicious recipe for a great veggie side today: Brown Butter Almond Green Beans. Perfect weeknight side, or with Easter dinner or the Thanksgiving bird. These are crisp-tender beans with crunchy buttered almonds.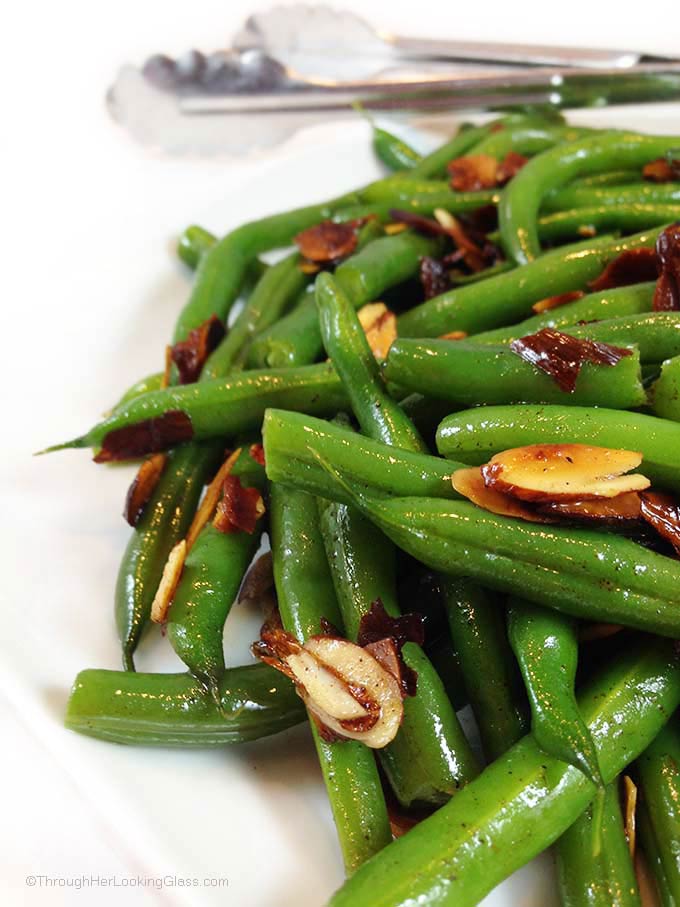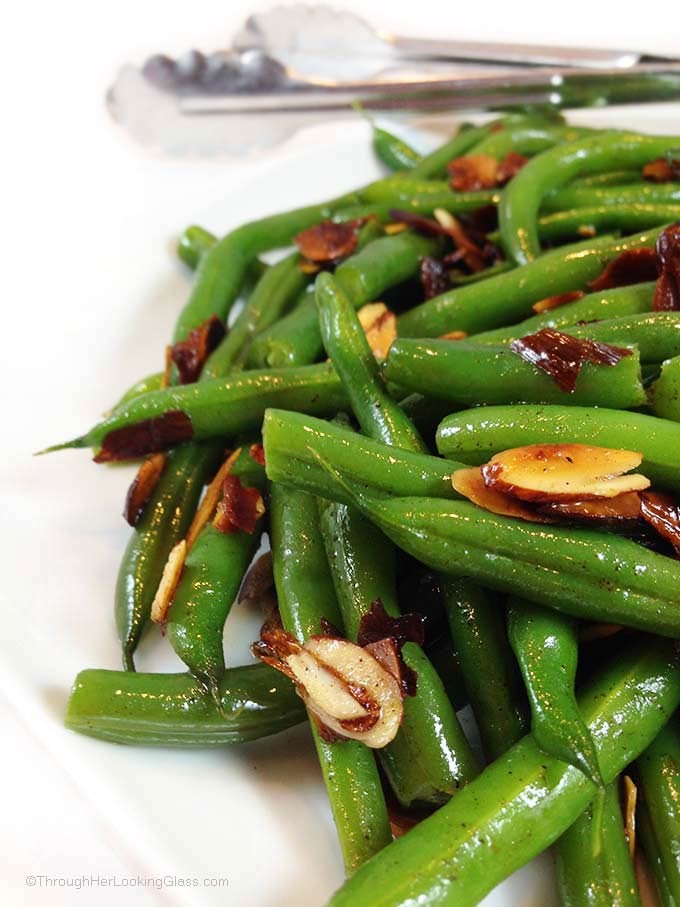 The weather's finally warming up around here in New Hampshire. And while I love a good snow, when March hits it's a little anti-climactic with two feet of white stuff on the ground. That's just not lilacs and flip-flop weather. Agreed?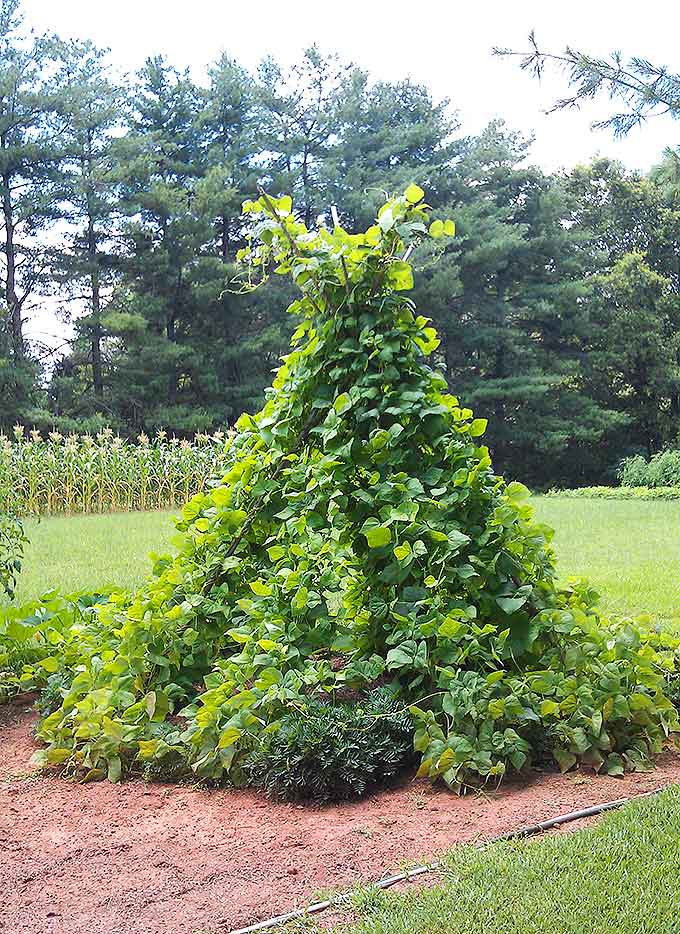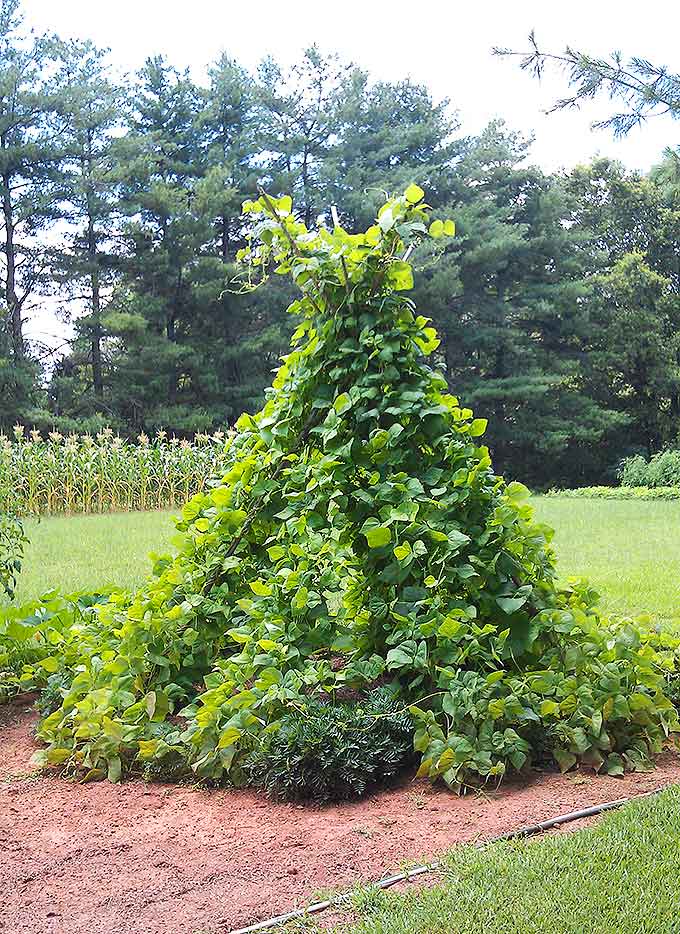 Have you ever seen one of these green bean teepees before? Friends of ours grew the one above. Isn't it the coolest? So I want to grow one someday. It's perfect, especially if you have limited gardening space like we do.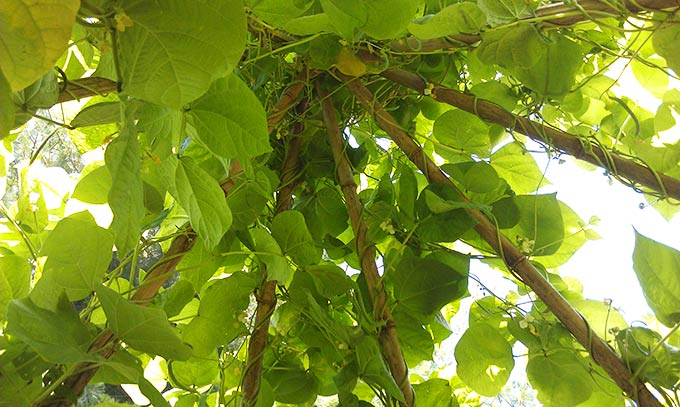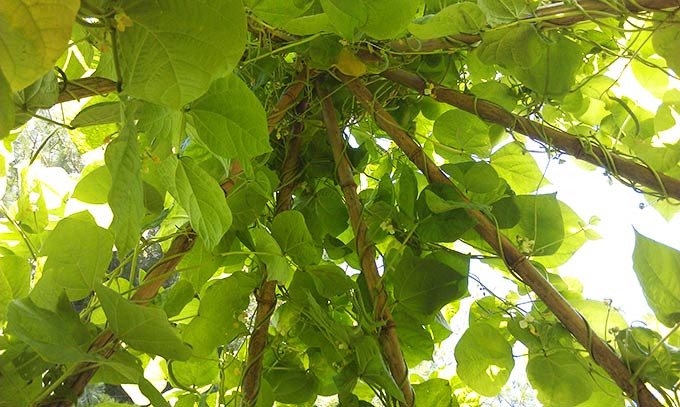 Fun for the kids too, and a nice way to catch some shade, don't you think? (This is from inside, looking up.)
With spring comes more bright veggies in our diet. And as the days lengthen and brighten, it's cheery (and healthy) to keep bright greens on the dinner plate. Enter these Brown Butter Toasted Almond Green Beans.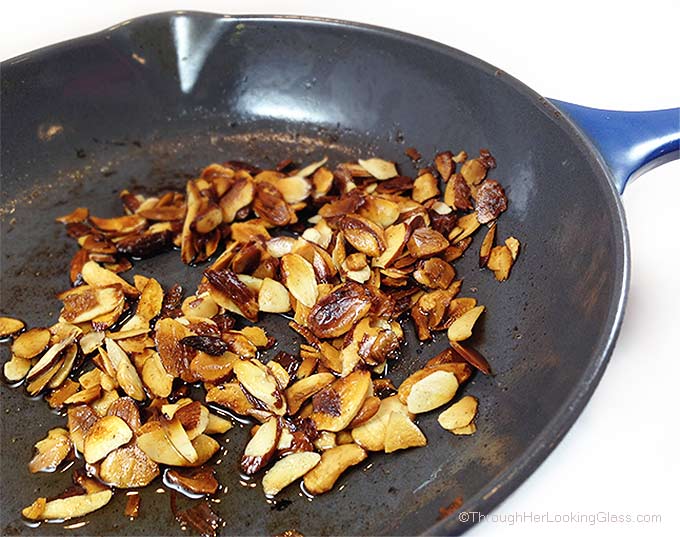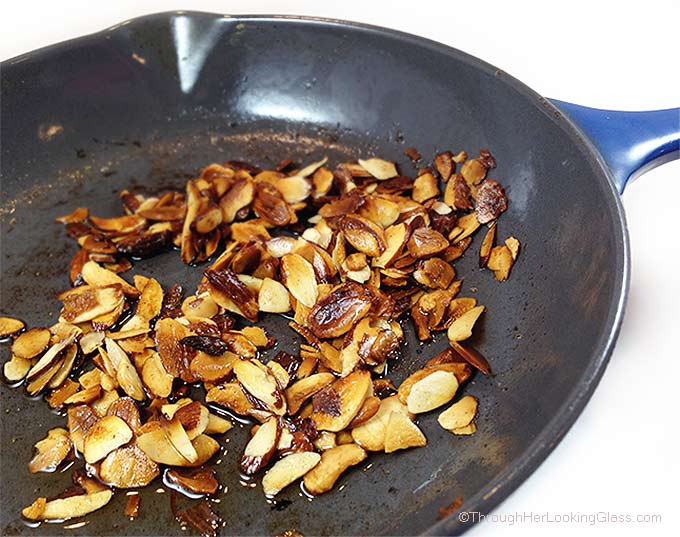 My mom often made green beans w/toasted almonds for us growing up, usually with Sunday dinner after church.
We enjoy them around here at our house too. Not to be bossy or anything, but please steam these green beans. Don't boil them. They should be tender-crisp and a vibrant green.
I know you've been wondering about this: but my biggest kitchen pet peeve is boiling veggies to death. 'Til they're limp and colorless. Should be a crime. Maybe that's just me. But I sure do love bright veggies with a little snap left in them!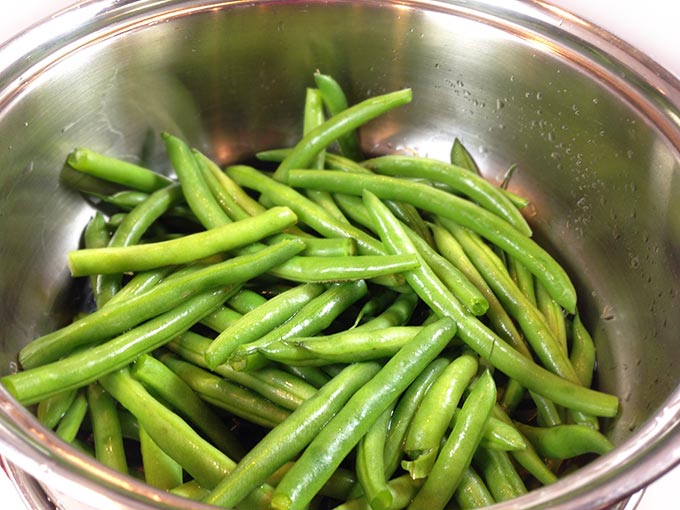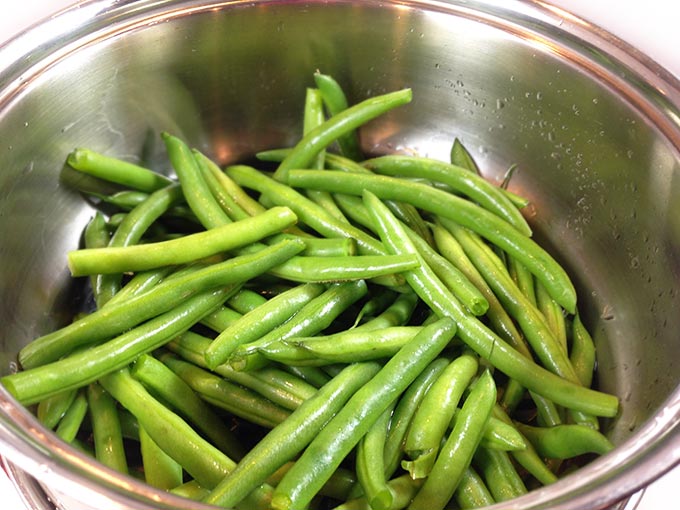 So how many green beans to buy? I usually buy about 1/4 pound per person. A little trick when picking green beans in the produce section: put one handful into the bag per person.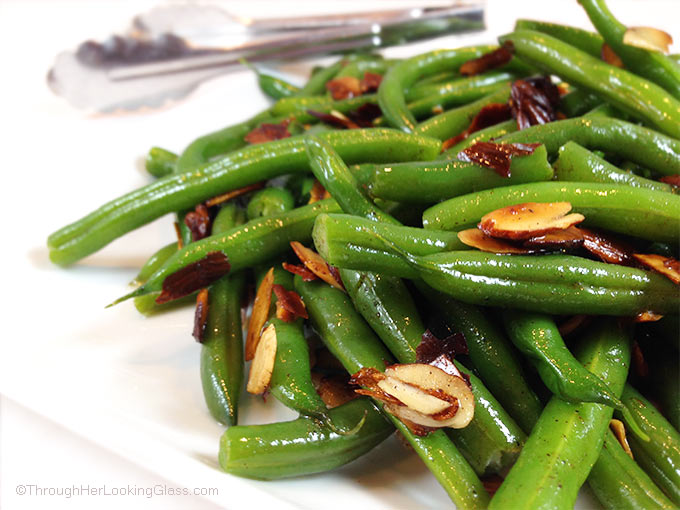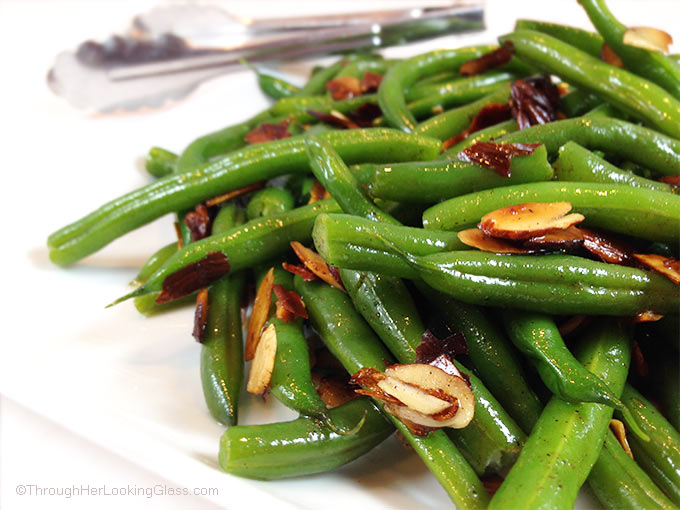 These Brown Butter Almond Green Beans are quick to prepare and delicious alongside meat, poultry and pasta.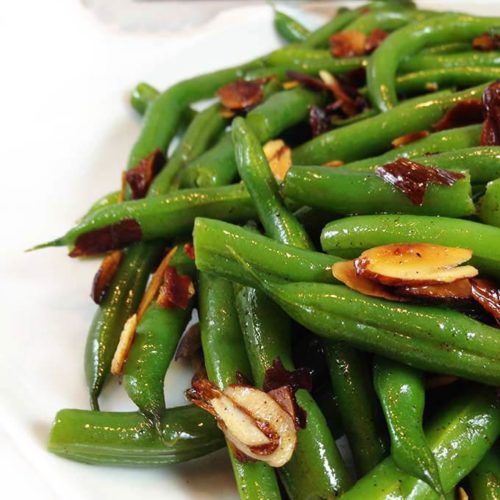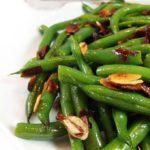 Print Recipe
Brown Butter Almond Green Beans
Delicious and easy steamed green beans, drenched in brown butter and toasted almonds. Sprinkled with sea salt.
Ingredients
1 1/2

pounds

washed green beans

trimmed

2

tablespoons

unsalted butter

3

tablespoons

sliced almonds

sea salt
Instructions
Melt butter in a small skillet for several minutes on medium-low heat.

As butter melts and begins to darken slightly, add sliced almonds.

When almonds are just turning golden, remove from heat.

Place prepared green beans in colander over boiling water and steam, covered, for 5-10 minutes.

When green beans are still bright green, barely fork tender, remove from heat.

Drain and place in serving dish.

Pour browned butter and toasted almonds over the green beans.

Sprinkle lightly with sea salt.

Serve immediately.
Try these too! Honey Roasted Dill Carrots