I am participating in Influence Central's Ambassador program on behalf of Claritin®. This program is paid for by the Makers of Claritin® and I have received compensation for my participation. All opinions expressed are my own.
The Smart Allergy Mom TM Toolkit
Kids say (and do!) the darndest things. As a proud mama of four boys, you can imagine I have lots of funny stories through the years. The one that comes to mind today happened on a spring morning when I was sitting on the living room floor folding laundry with my then two-year-old Charlie. Charlie was a busy little guy, to say the least.
And even though he had a pile of his own fun toys, he kept grabbing at my neatly folded laundry piles. So I was thrilled when a tiny little ant arrived on the scene and captured his attention.
For a few moments, he stayed busy tracking the ant. Then suddenly there was a quick darting motion. And in an instant, the ant was gone. In Charlie's mouth! While he was perfectly happy with his mid-morning snack, I let out a little scream, and he followed suit. Ha ha. Thankfully he never had any bad dreams or adverse effects from that extra protein serving.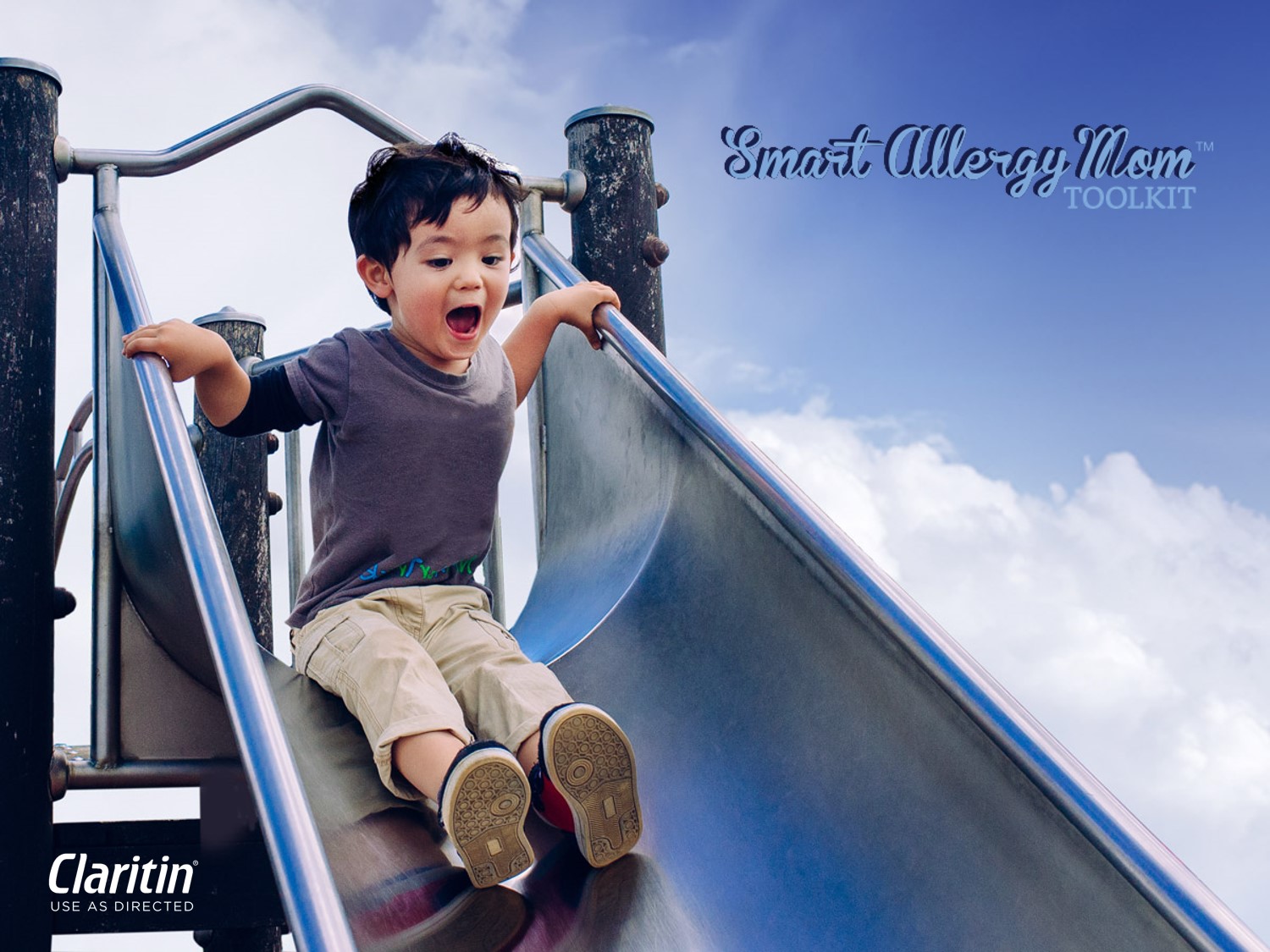 But through the years he's had other more serious things to deal with, like indoor and outdoor allergies. It's tough being a kid and wanting to participate in all the fun kid activities when your allergies get in the way. At various times his symptoms have included itchy throat, runny nose, and itchy eyes.
So last fall I finally took him in to his pediatrician to talk about these perpetual symptoms, and Charlie was diagnosed with multiple indoor and outdoor allergies. He's allergic to various molds, both kinds of dust mites and Bermuda grass. Who knew? Now he takes Children's Claritin® when his allergy symptoms act up it's made such a dramatic difference in his life.
His allergies are under control and he's able to play and participate in the sports and activities he loves. Children's Claritin® is the only brand that provides 24 hour, non-drowsy allergy relief products among oral OTC Children's brands  It provides long lasting relief of runny nose, sneezing, itchy, watery eyes, and itchy nose or throat.


I've got a great resource for you today that's been a help to me, the Smart Allergy Mom™ Toolkit by the makers of Children's Claritin®.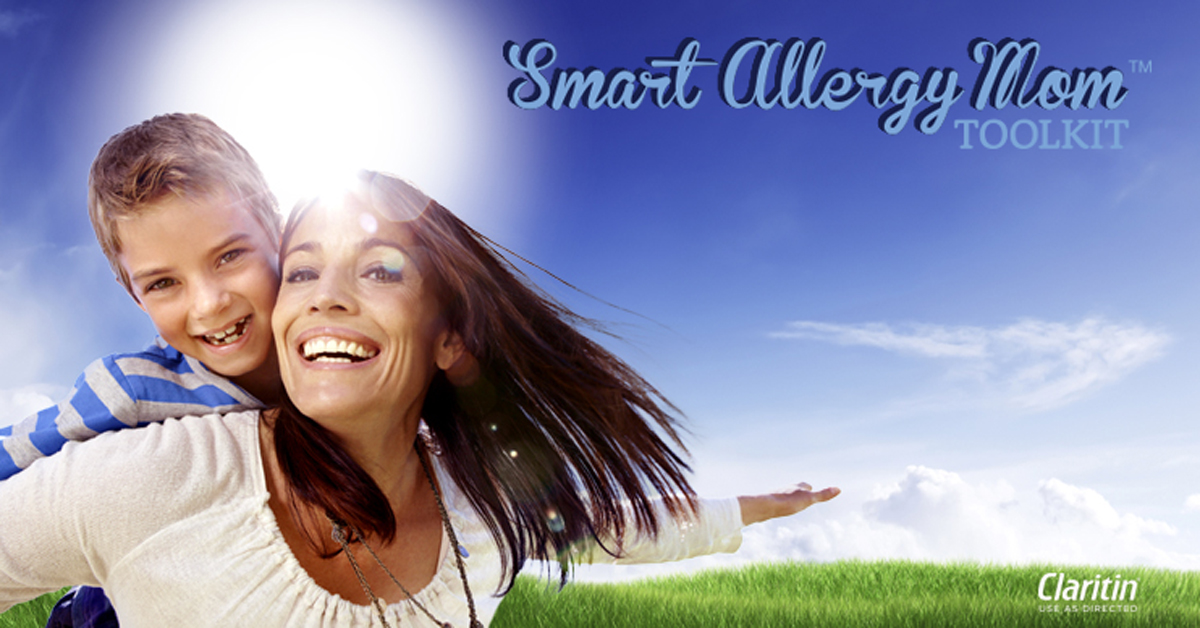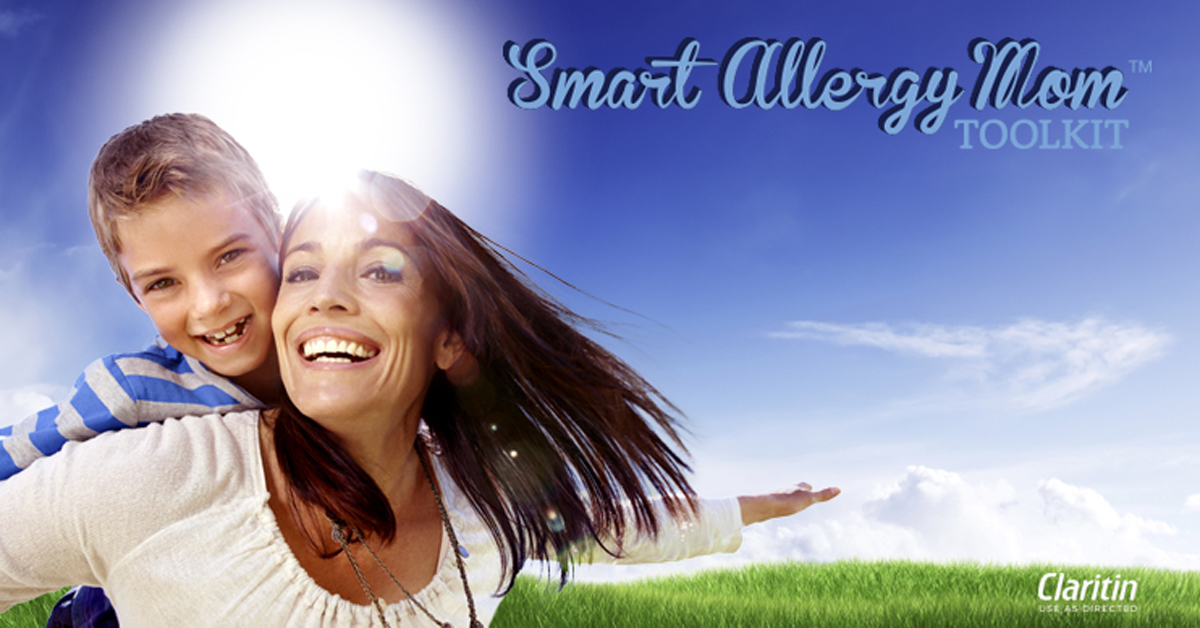 If you think your child might have allergies, this Smart Allergy Mom™ Toolkit is a great online resource with ideas and tools to help manage allergies. With this resource you can:
Track the pollen count in your area
Read tips to help decipher the difference between cold and allergy symptoms
Get great ideas for questions to ask your pediatrician
Learn ways to help minimize outdoor seasonal allergies and indoor year round allergies
Children's Claritin® is the #1 Pediatrician Recommended Non-Drowsy Oral Allergy Brand for kids ages 2+ and is available in chewables (grape and bubble gum) and in grape syrup. Children six and older can take Claritin® RediTabs, convenient dissolvable tablets that melt in your mouth.
Follow Claritin® on Facebook here!
*Among Oral OTC Children's Brands