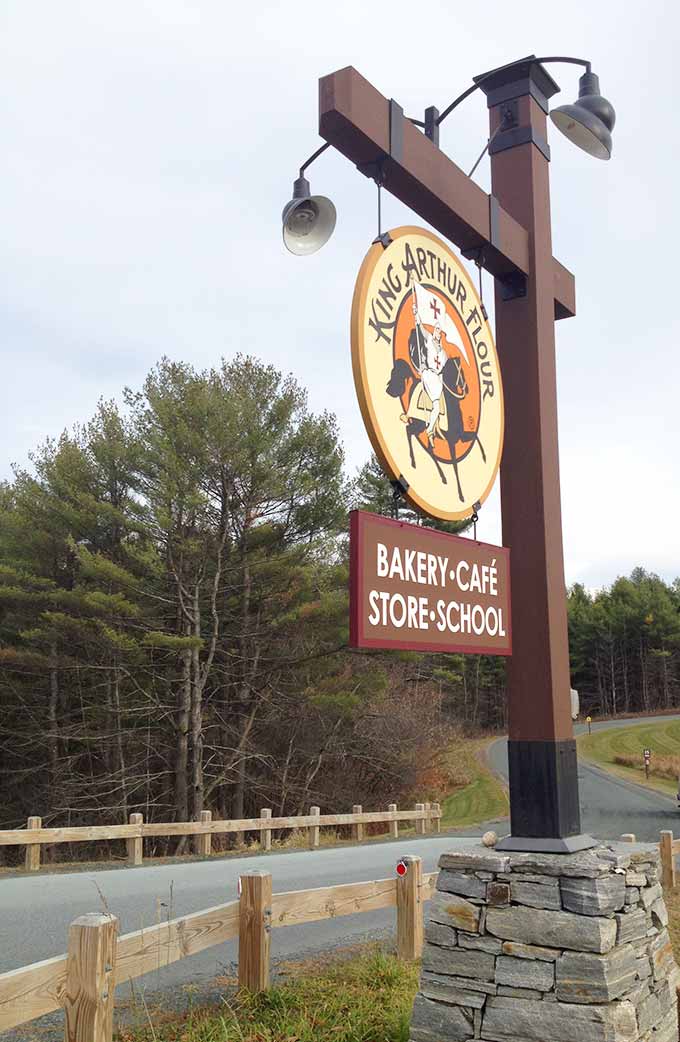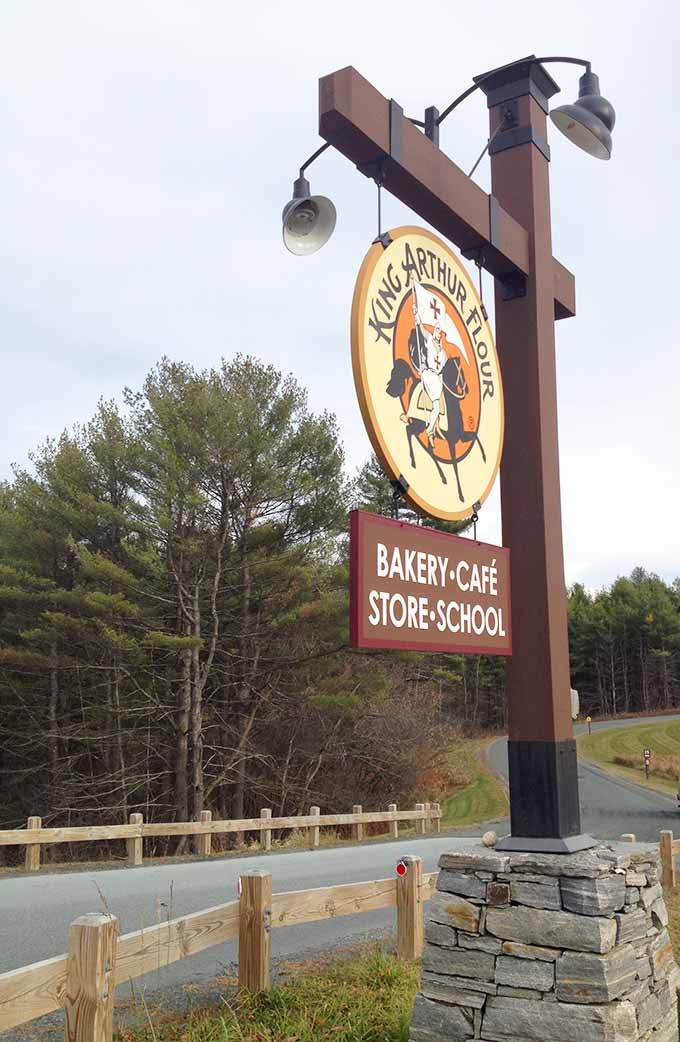 Wahoo!!! THLG field trip to King Arthur Flour today!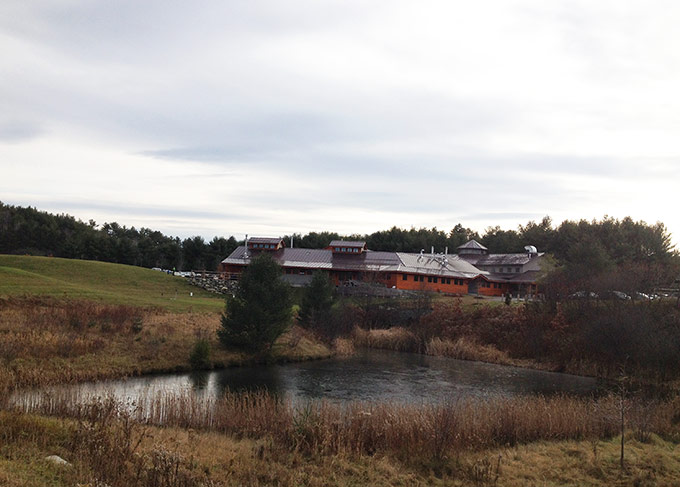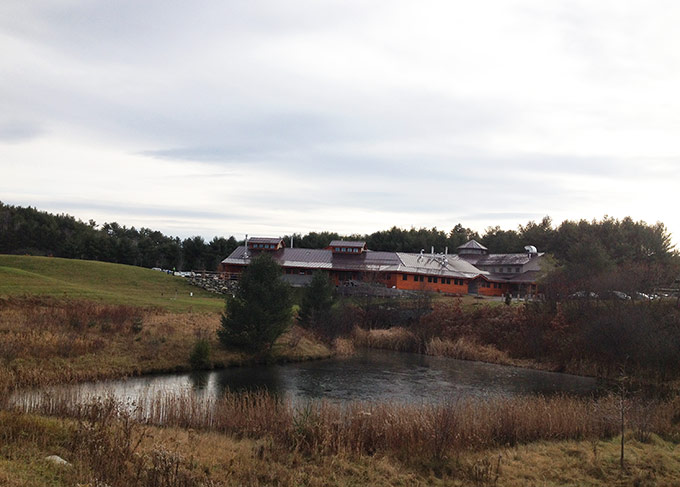 Tucked in the hills of rural Norwich, VT off Route 5 is the beautiful and newly renovated King Arthur Flour campus.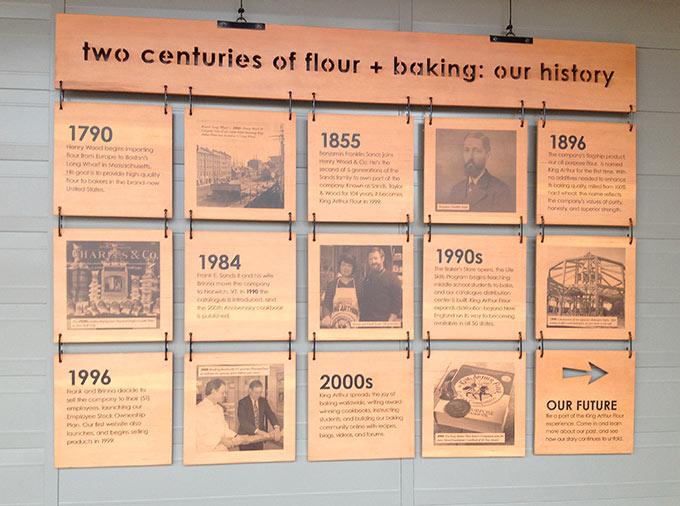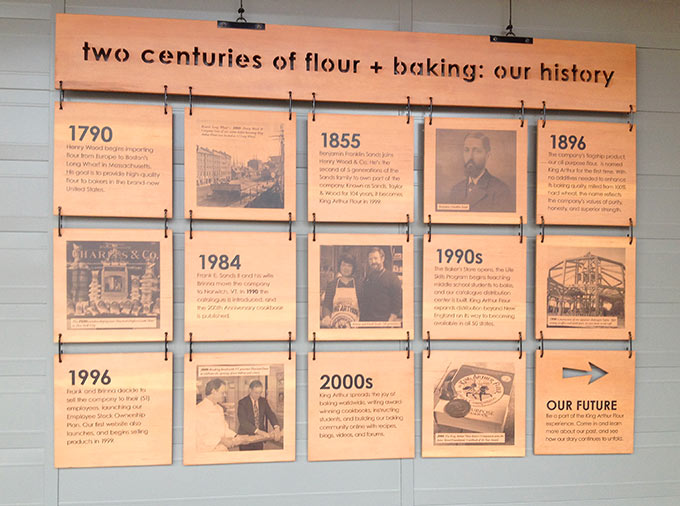 A 100% employee-owned company, King Arthur Flour began in 1790.
I get really excited about King Arthur Flour. King Arthur is all about pure ingredients, excellent baking supplies, and bringing joy to others through baking. Makes me smile just to step inside. There's the Baker's Store, Bakery, Cafe and Baking Education Center. I've not taken a cooking class there. (Yet.)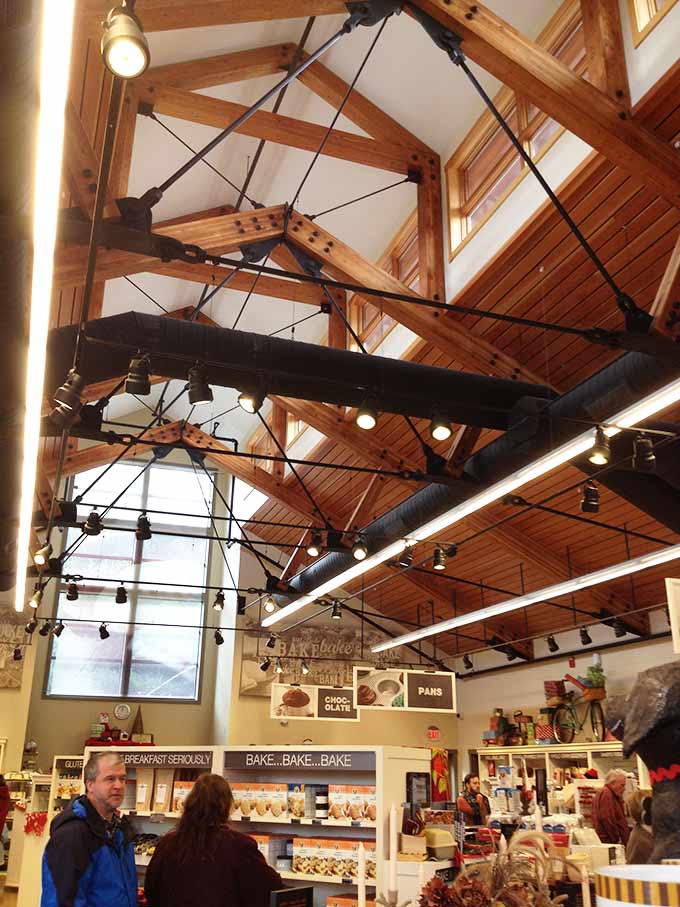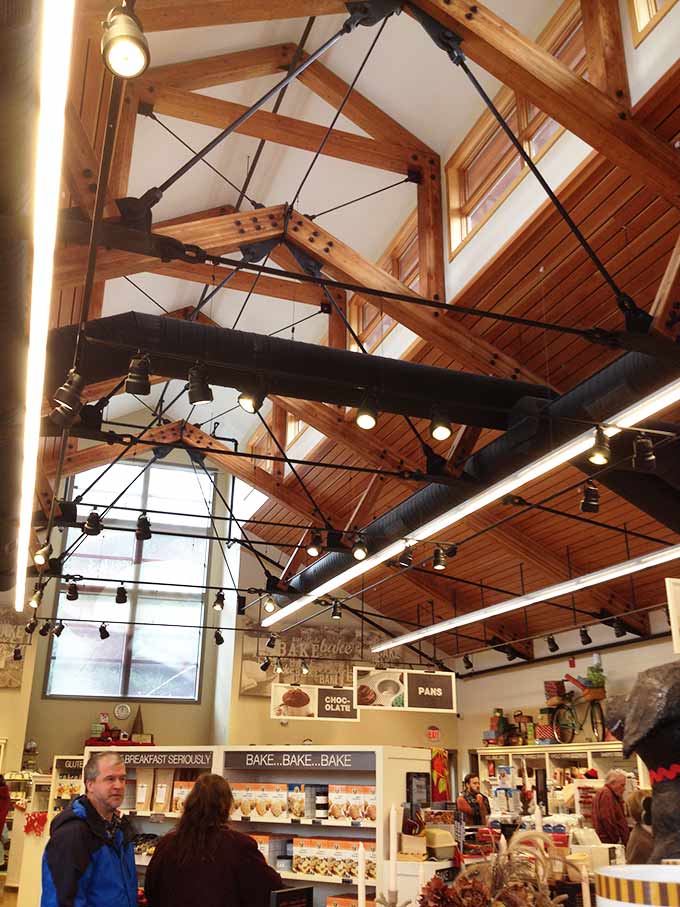 Love the vaulted beam ceiling in the Baker's Store and Cafe.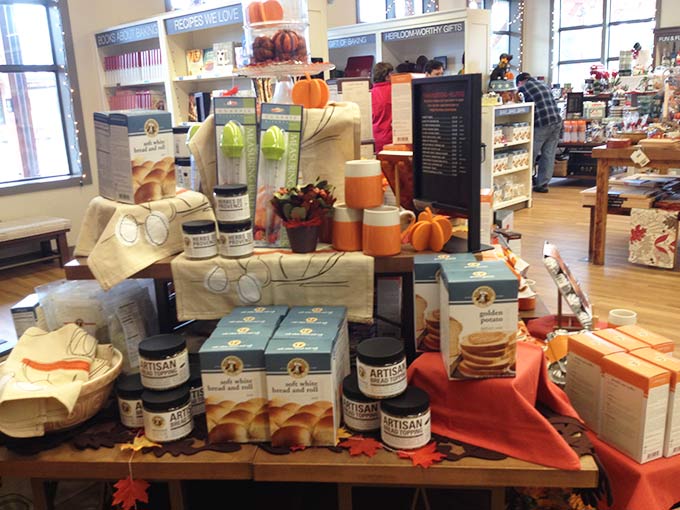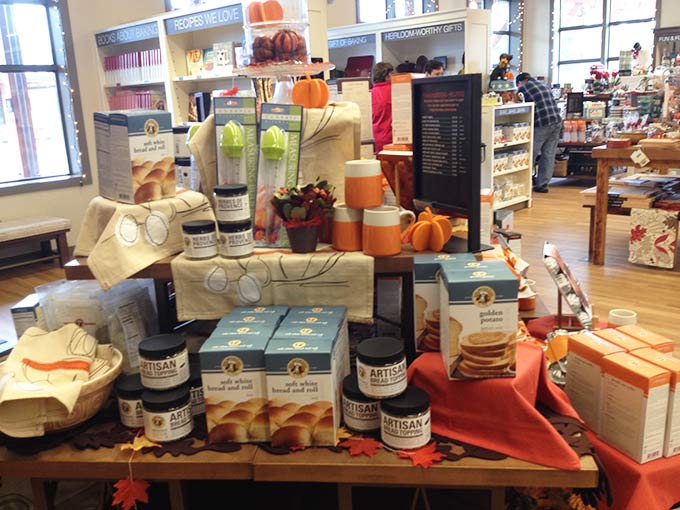 You'll find everything you could possibly need for baking.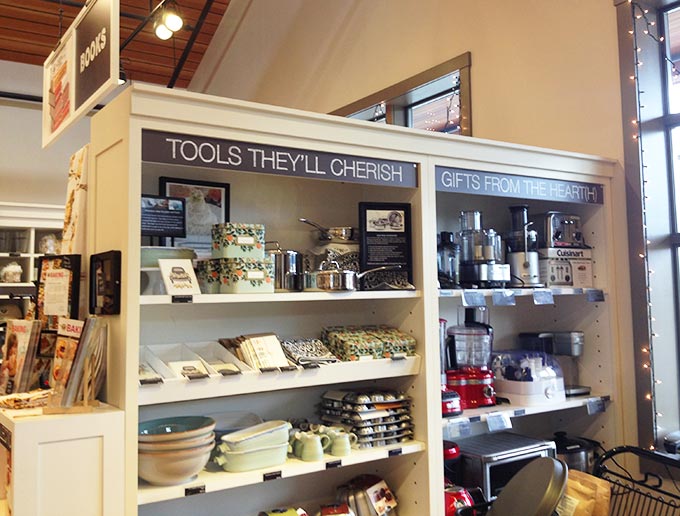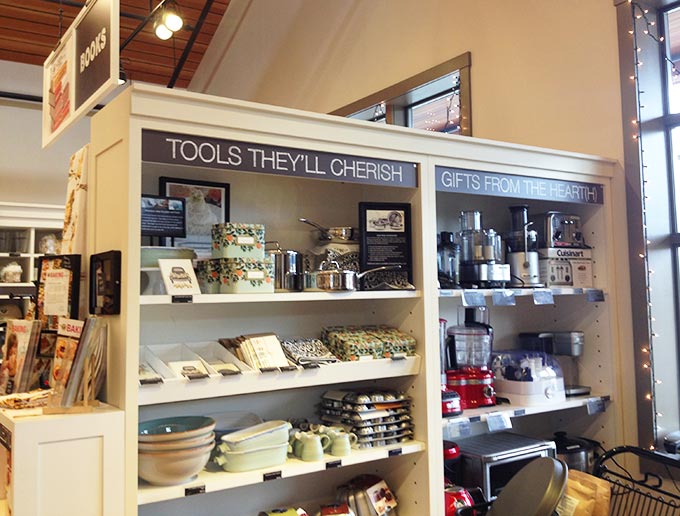 And more. (Jon gets nervous when I come here.)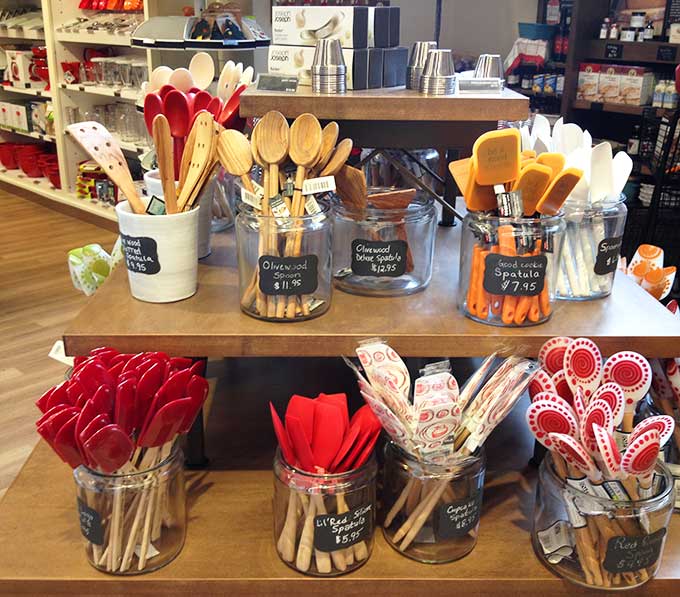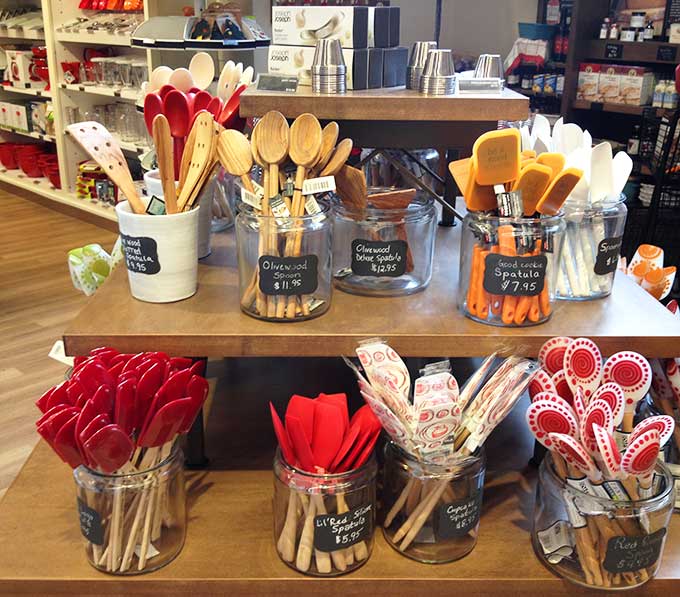 Need a spatula?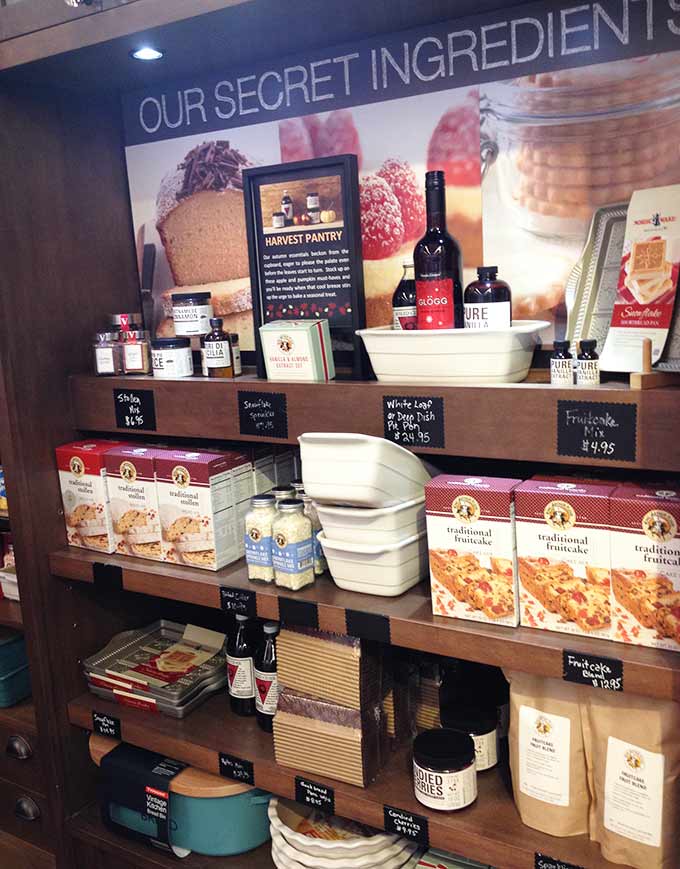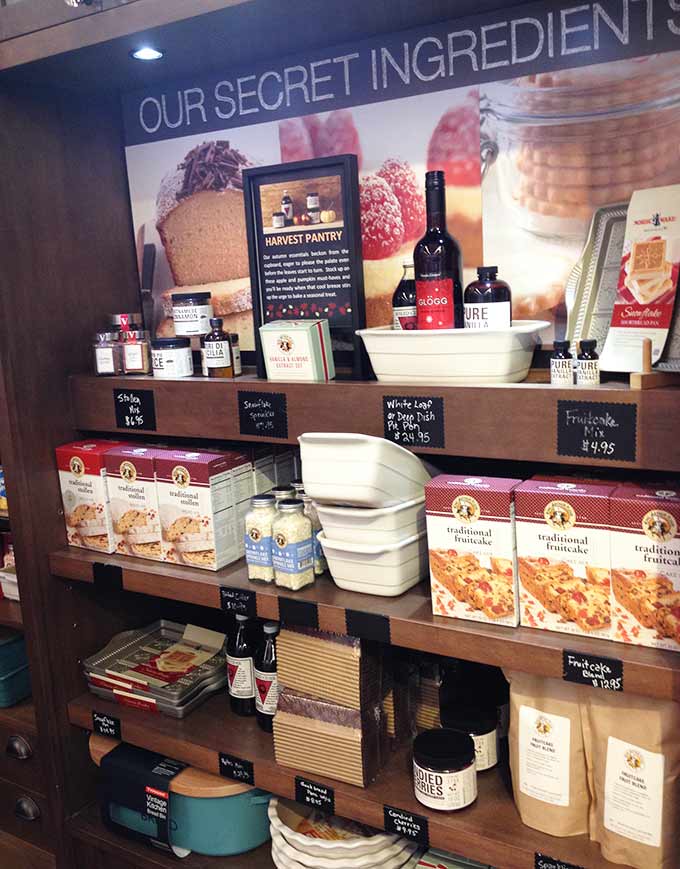 Among other things, I bought the KAF popover mix,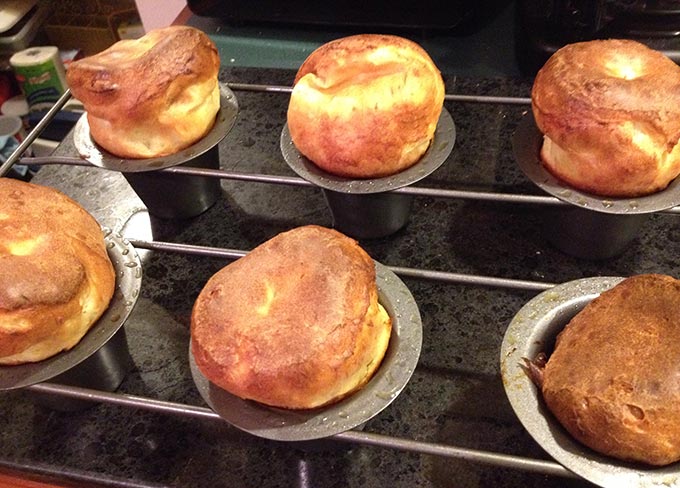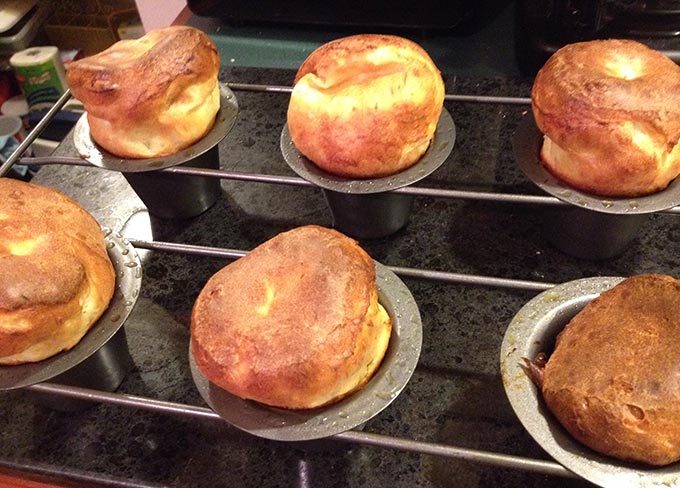 And baked these yummy popovers later. Lots of happy boys at my house.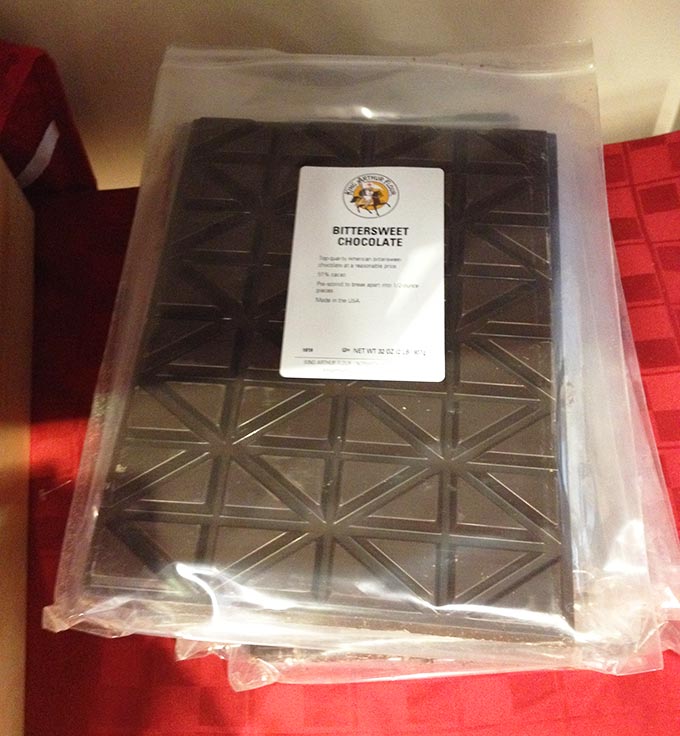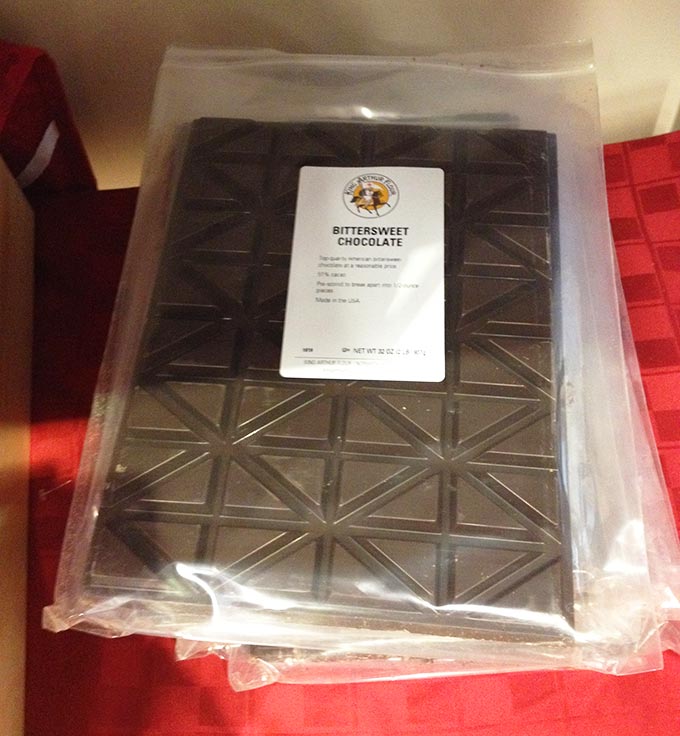 How 'bout CHOCOLATE? The chocolate comes in 2 lb. triangle blocks like this.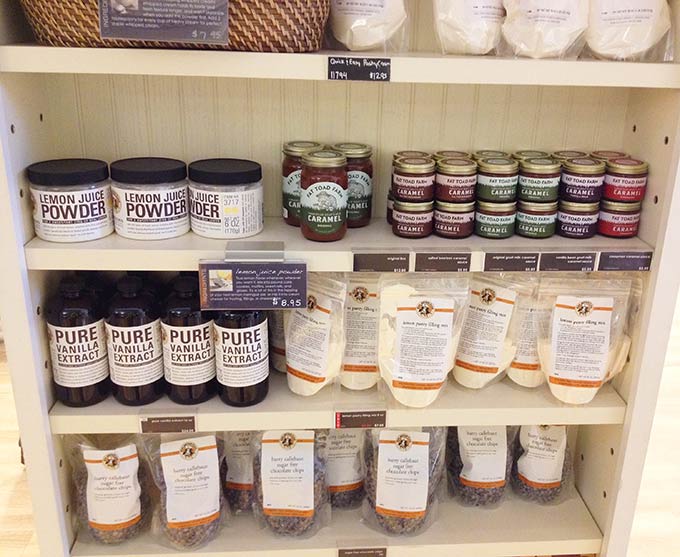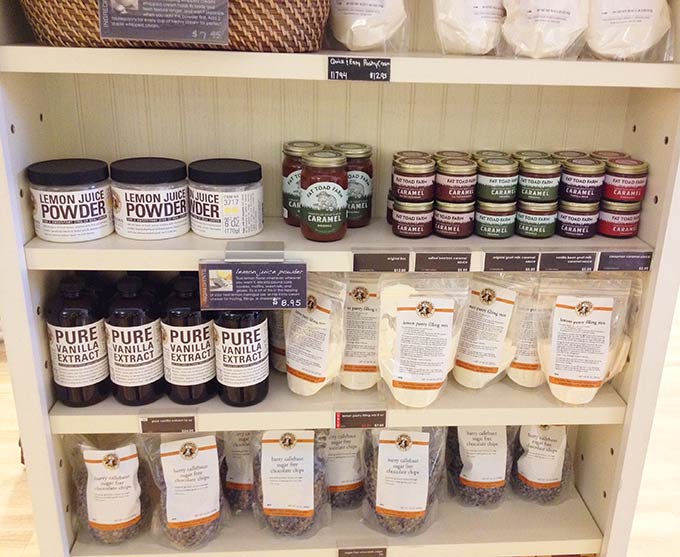 So many dizzying choices on the shelves!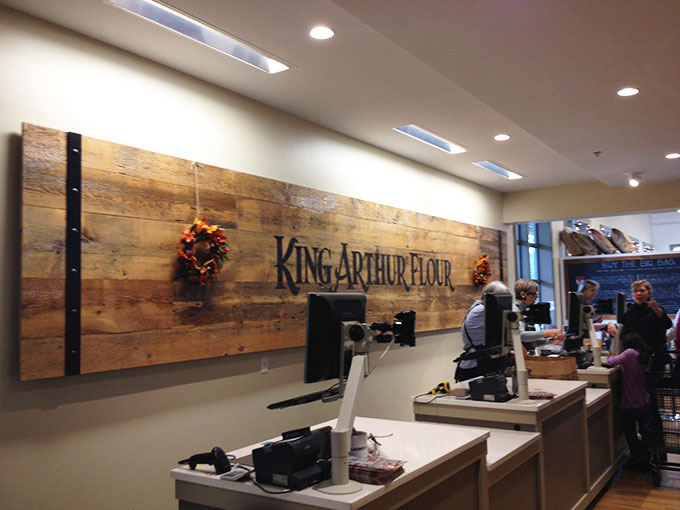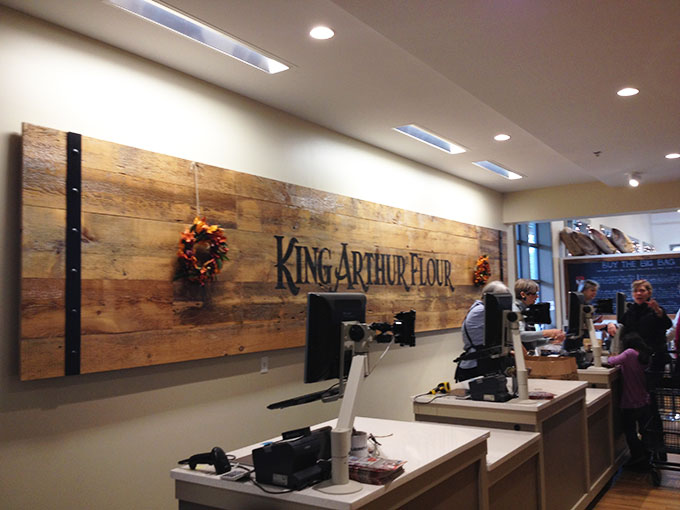 Boy I'd love to snag this wooden sign, make a dining room table. It'd be difficult to tuck under my arm, and could only work if I lived at the Biltmore. (Besides, it would be larceny.)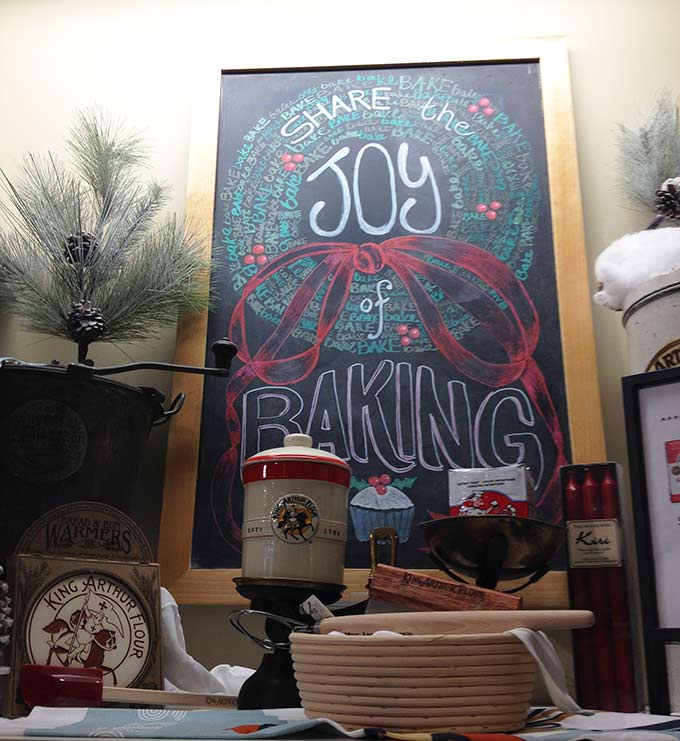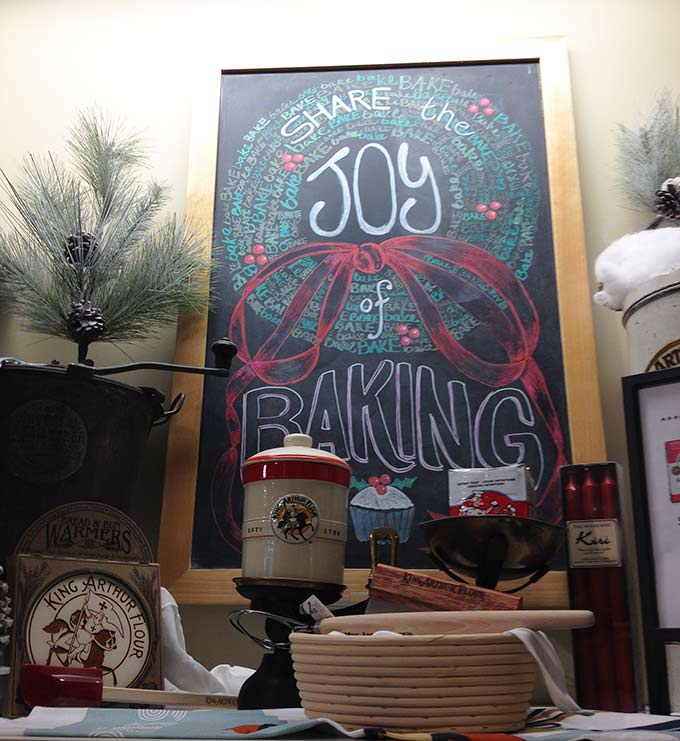 Check out this fancy chalk board wreath. Lots 'o JOY!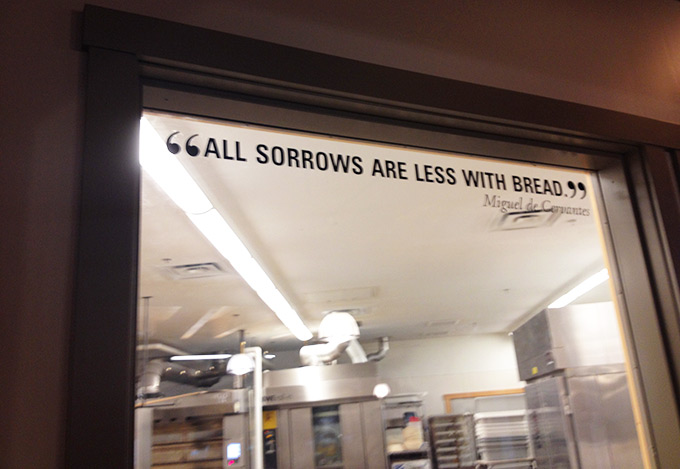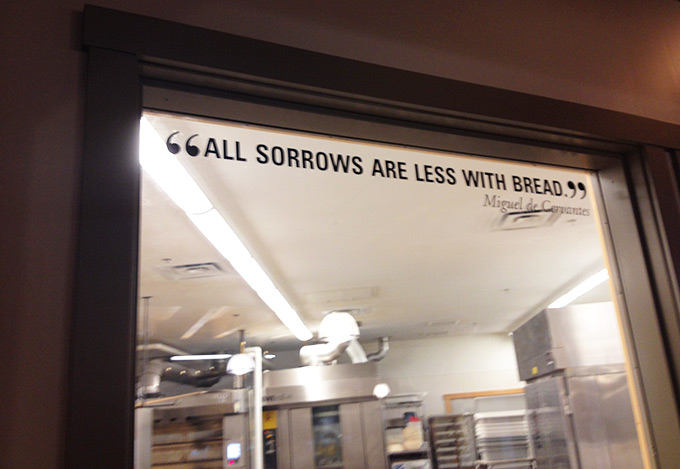 Now we're peeking into that all important room, the Bakery! (And Cervantes had it right.)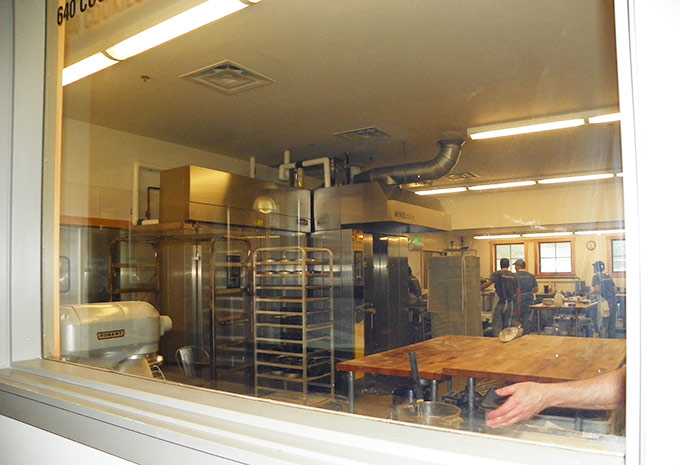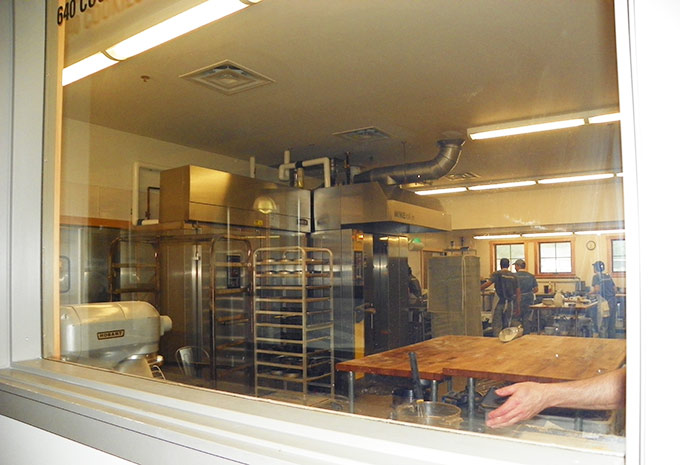 A closer peek at the bread artisans at work!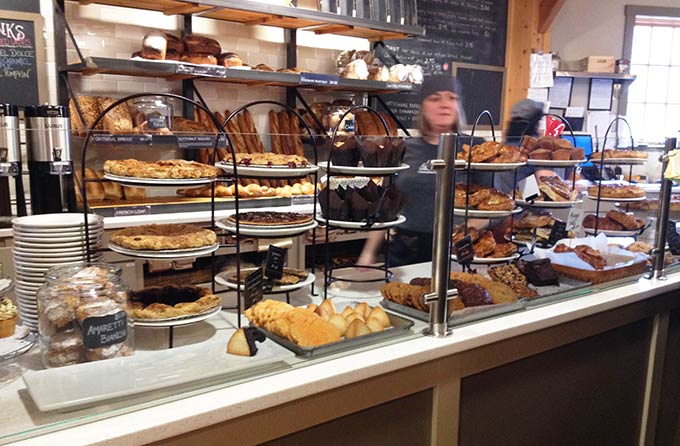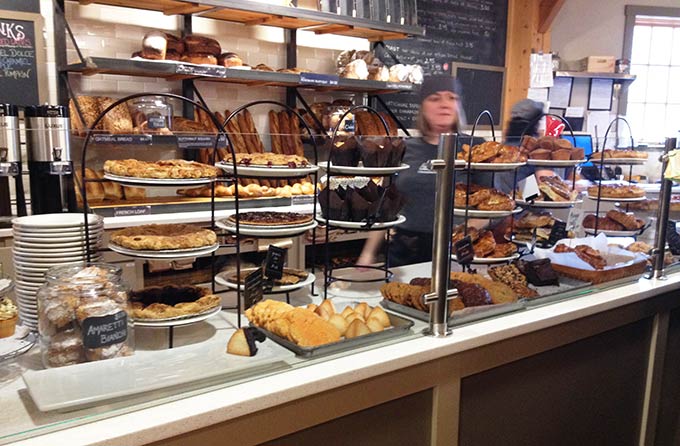 Check out the many delights behind the glass at the Cafe….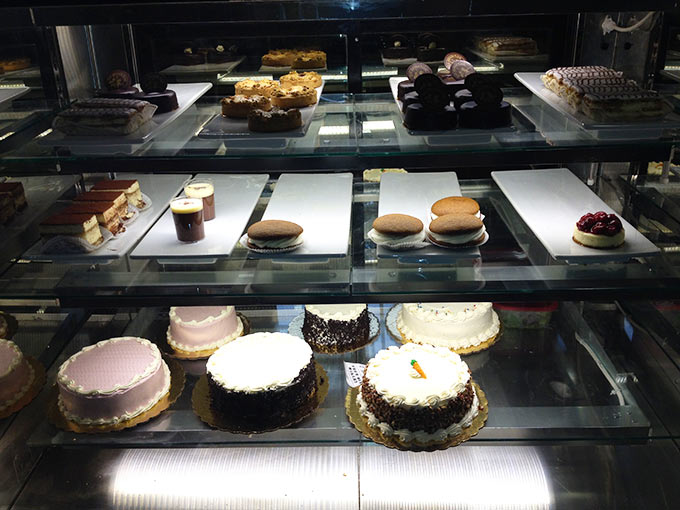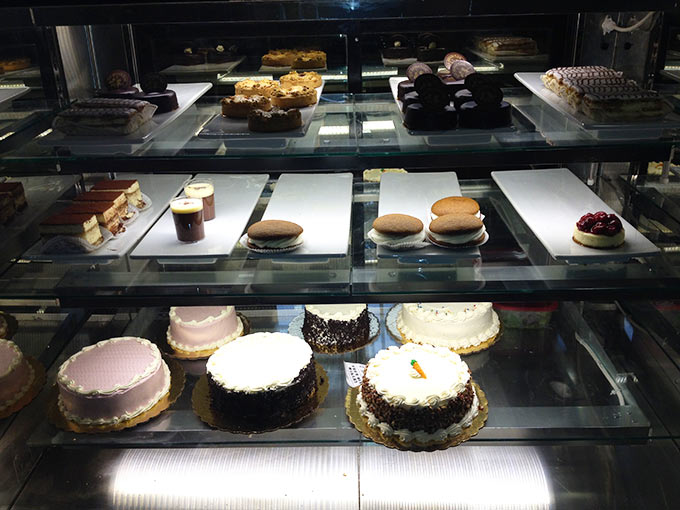 Oo oo oo! See the whoopee pies? (Pumpkin today.)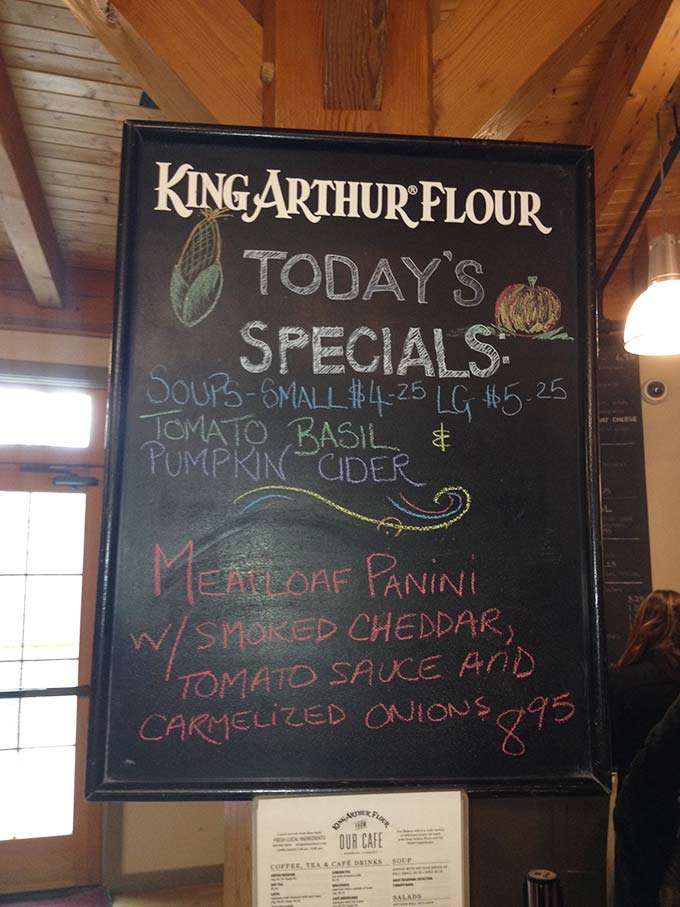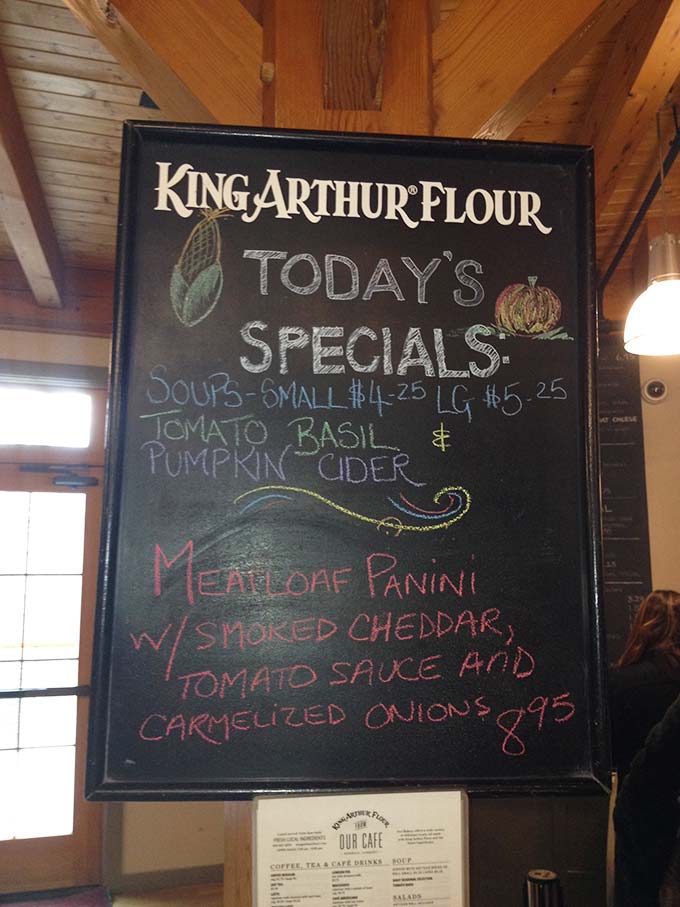 So many great lunch choices in the Cafe…I chose Carrot Ginger Bisque, with a baguette.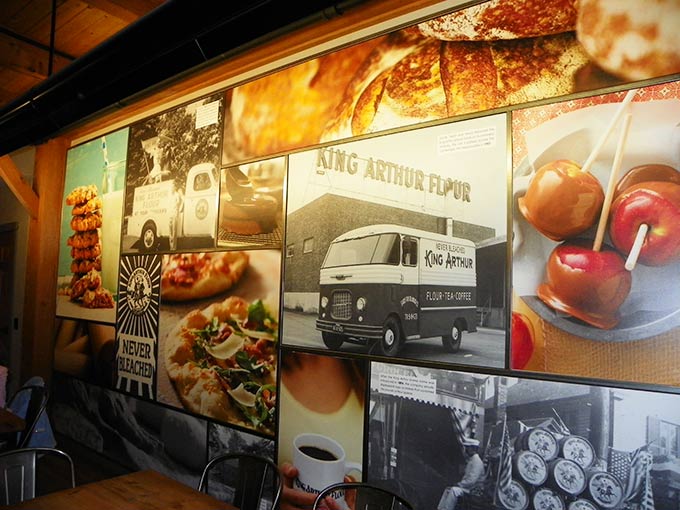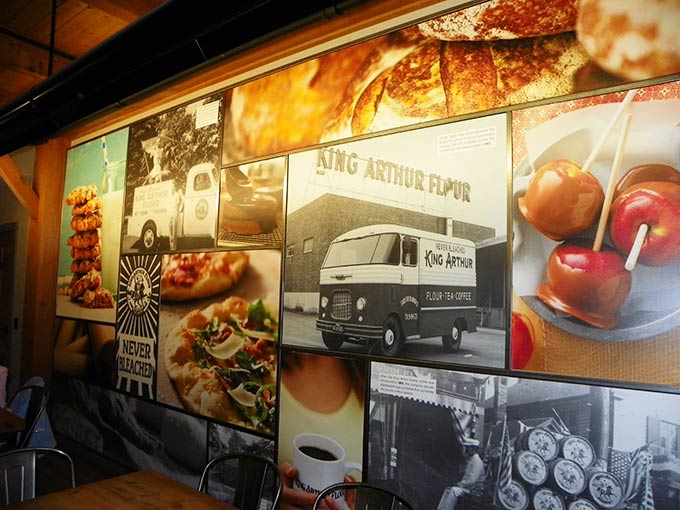 Love the pictures…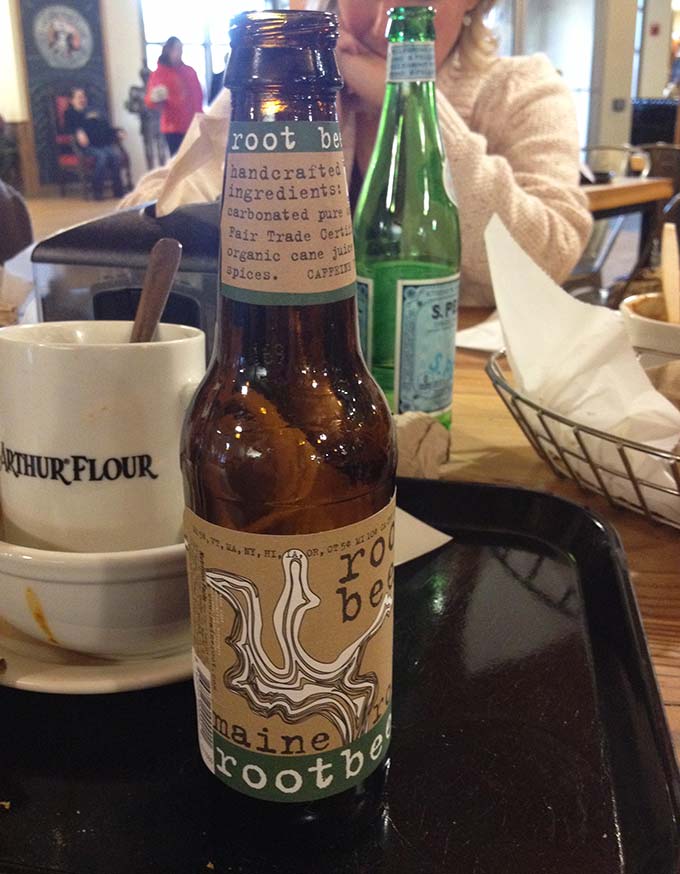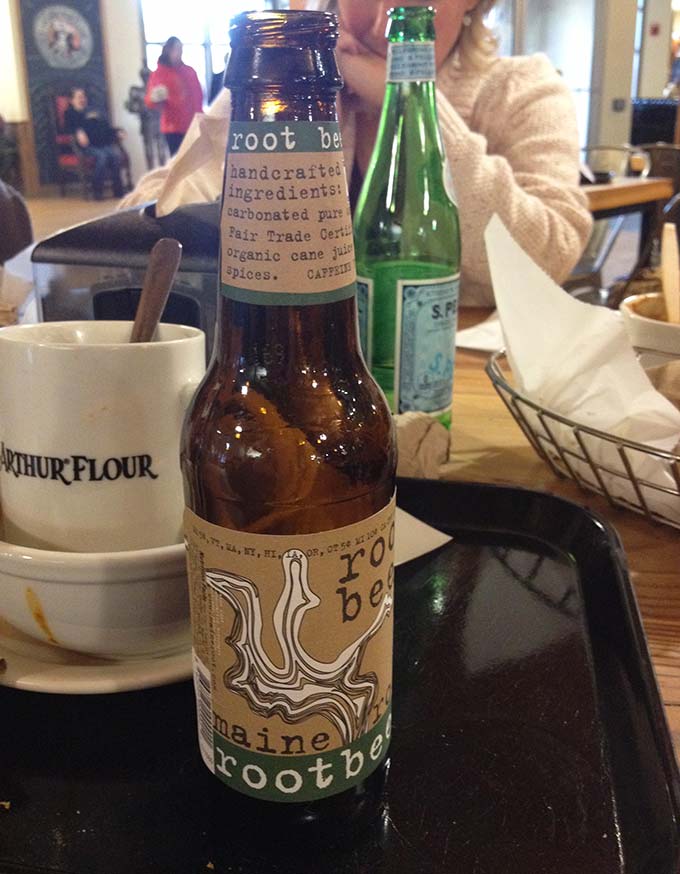 Nice to see the local Maine support…:)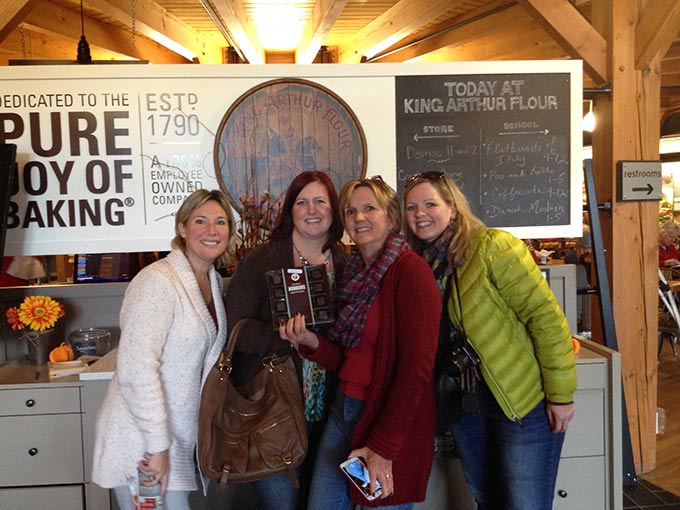 The best way to enjoy King Arthur Flour is with good friends! King Arthur is an experience in every sense of the word. From shopping, to bread baking, to lunch in the Cafe…I've never been disappointed by a King Arthur visit. If you're a foodie and baker, put it on your bucket list. If you like to shop, add it to the list.
King Arthur also puts out a great catalog, The Baker's Catalogue. So if you're too far to visit, the free catalog is an experience in itself: excellent photography, inspiration, recipes and of course, shopping! Plan a visit today: King Arthur
Related post: Sugarbush Farms